CAMBODIA's LARGEST INTERNATIONAL CULTURAL EVENT is back !
The 11th edition of the Cambodia International Film Festival ( CIFF) commences from today featuring films from  26 countries through a selection of 150 films, including short and feature films, documentaries, and animation.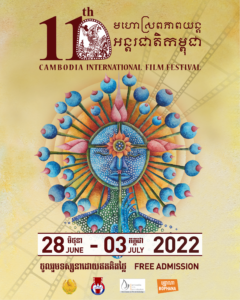 From June 28 to July 03, the 11th CIFF offers 160+ screenings and events, FREE OF CHARGE, in all major cinemas and other fabulous venues in Phnom Penh including Legend Cinema, Major Cineplex, Prime Cineplex, French Institute, Bophana Center, Chaktomuk Conference Hall, Rosewood Hotel Phnom Penh, Java Creative Cafe, and Factory Phnom Penh.
The festival kicked off with the Opening Ceremony of the 11th CIFF took place the Chaktomuk Conference Hall on the 28th June, 2022 attended by filmmakers, producers, actors, corporations, government officials and more. 
The 11th Cambodian International Film Festival was made possible thanks to the Royal Government of Cambodia, especially the Ministry of Culture and Fine Arts, which has been working tirelessly to restore safety and space to the Arts.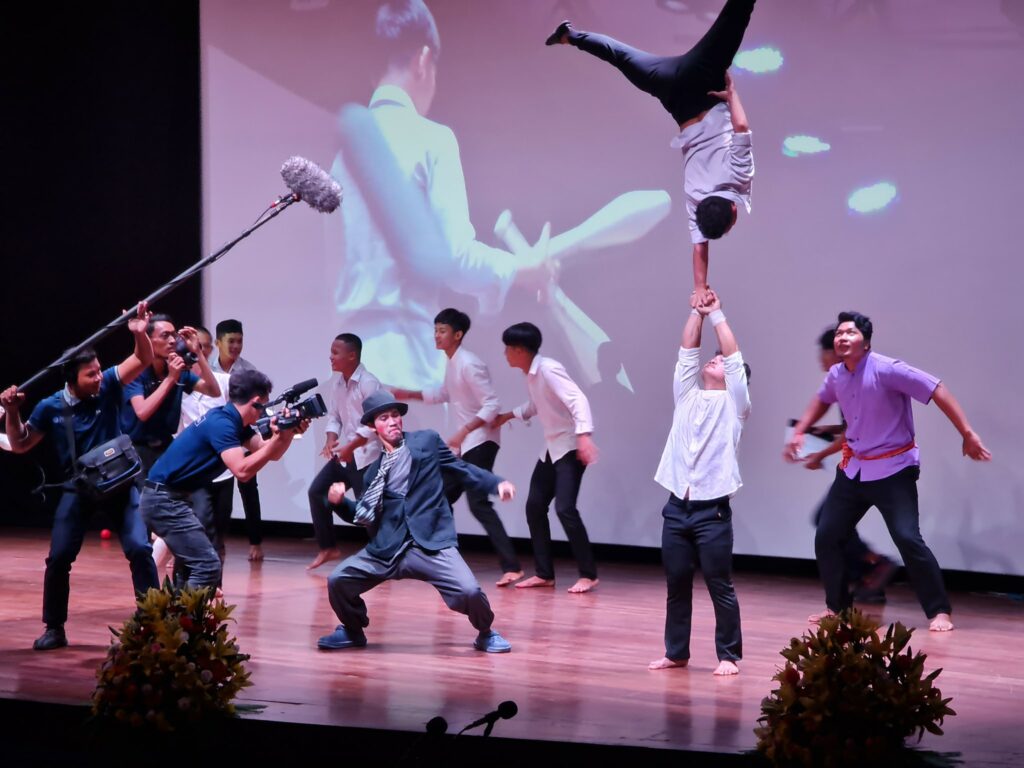 ABOUT
Cambodia International Film Festival is Cambodia's largest international film and cultural event. Initiated in 2010, it acts as a catalyst for the film sector initiative gathering more than 20,000 participants each year. CIFF also acts as a bridge between Cambodia and the world through the universal language of film and culture; CIFF also promotes the circulation of films within the region and promotes Cambodian productions. 
ORGANIZERS and PARTNERS
Hosted by the Ministry of Culture and Fine Arts and endorsed by UNESCO, CIFF is organized by the Cambodia Film Commission and the Bophana Center, in partnership with UNDP, WWF, OXFAM, Legend Cinemas (EX Square, Eden, Olympia), Major Cineplex ( AEON Mall, AEON Mall Sen Sok), Prime Cineplex Samai Square, FlickerFest, Java Creative Café, & Rosewood Hotel Phnom Penh. 
The 11th CIFF is supported by the Australian Embassy, The Heinrich Böll Foundation, Hanuman Beverages Co., Ltd, TV5, EAC News, Department of Media and Communication, Bayon Bakery, AirSeaLand Logistic, KUDU Studios, Ciné Hub, Westec Media, FT Gallery, NFSA, VDP, Cambodia Town Film Festival, Chavon Hospitality Group, and Katari Hotel,Sensory Park Urban Hotel
ADMISSIONS
Admission is FREE on a first come first served.
Tickets are available  1 Hour before each screening at CIFF counters on site. 
INFORMATION & CONTACT
The detailed program, schedule, and information on events and special guests will be released online:
https://www.facebook.com/cambodiaiff/