The espadrilles by Krama Heritage is launched for spring, and now customers in Europe or anywhere can get a lovely pair via the link.
Krama Heritage, a French brand committed to ethnical fashion and based in Cambodia is now incorporating a traditional and cultural scarf, the symbolic of Cambodia, called "Krama" into their wear (espadrilles). As a means to share a piece of Cambodia with the world, the team also see Krama as a modern and timeless pattern with espadrilles that can be worn by people who will care just as much about the style of a product and the manufacturing ethnics as well as values behind it.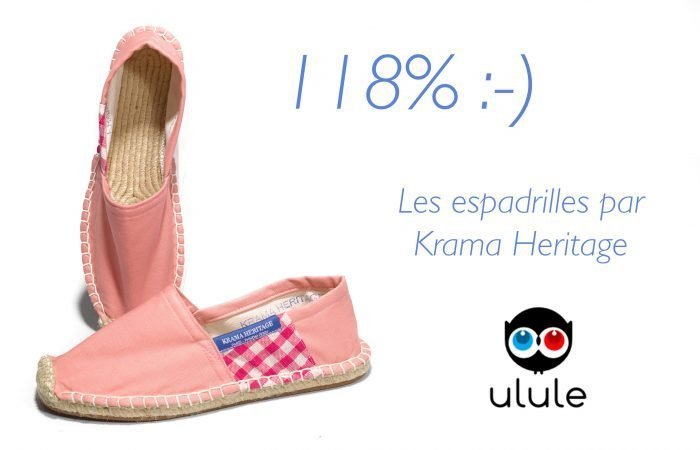 Kramas are supplied to Sébastien and his sewing shop in Phnom Penh which produce espadrilles, and this cooperation will showcase other types of crafts in Cambodia and inspiring initiatives. The Krama-made espadrilles will be able to be worn by women, men, of every age, every style, and a perfect product for communities. Funnily enough, the bearers of Khmer Krama espadrilles will recognize each other when they meet on the streets. As Krama Heritage and Sébastien's sewing shop work together, they want to ensure the social impact and vision of fashion that can be inspiring to other sewing ships as well as other products.
Krama-made espadrilles are not only pretty but also hand-made, creating positive social impact for Cambodia and people that purchase them.
Here are some of the people behind Krama-made espadrilles.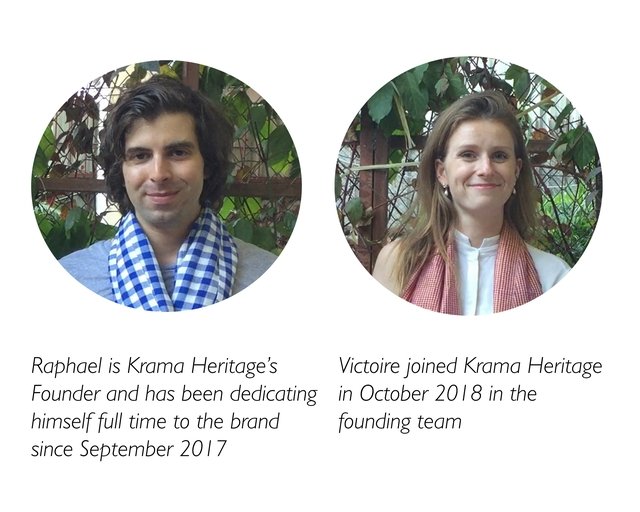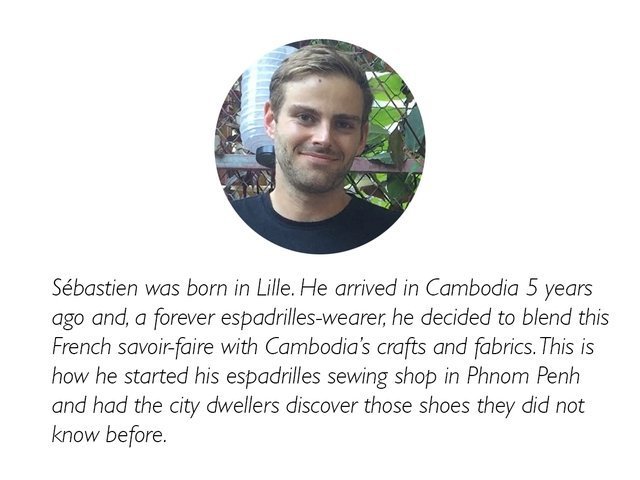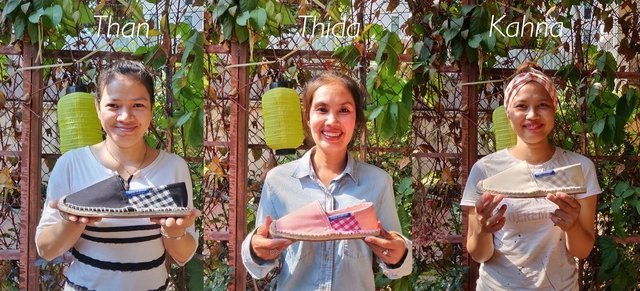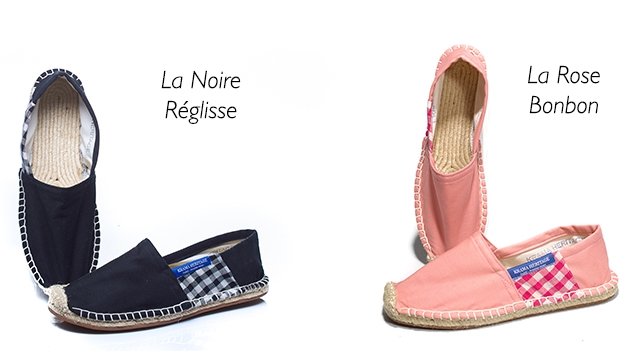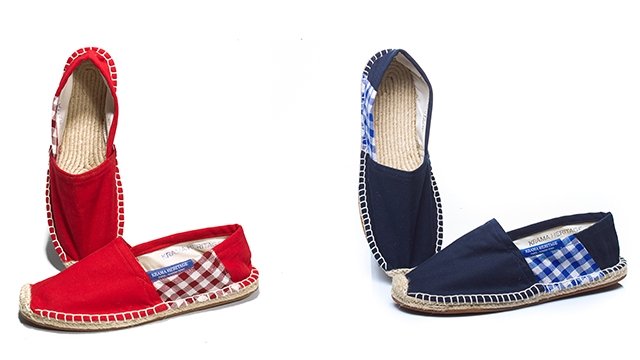 As the campaign ends this Sunday at 10pm French time and that for all the people in Cambodia, the espadrilles are free to be picked up at Sebastien's sewing shop, you will just have to choose the "Cambodia shipment fees" which is the option for no fees. Contribute to the launch campaign and buy your pair on this website soon: https://www.ulule.com/espadrilles-krama-heritage/