Fun Mall TK and Cambofarm Rabbitry are teaming up to bring love to the city of Phnom Penh with a special Bunny Show from February 11th to February 14th, 2023.
The Bunny Show will include plenty of fun for everyone, showcasing the face painting partner (Smile Art) while Sam's Kitchen will be serving up healthy cookies, and Nouchet Cambodia will be showing off their bunny crochet dolls.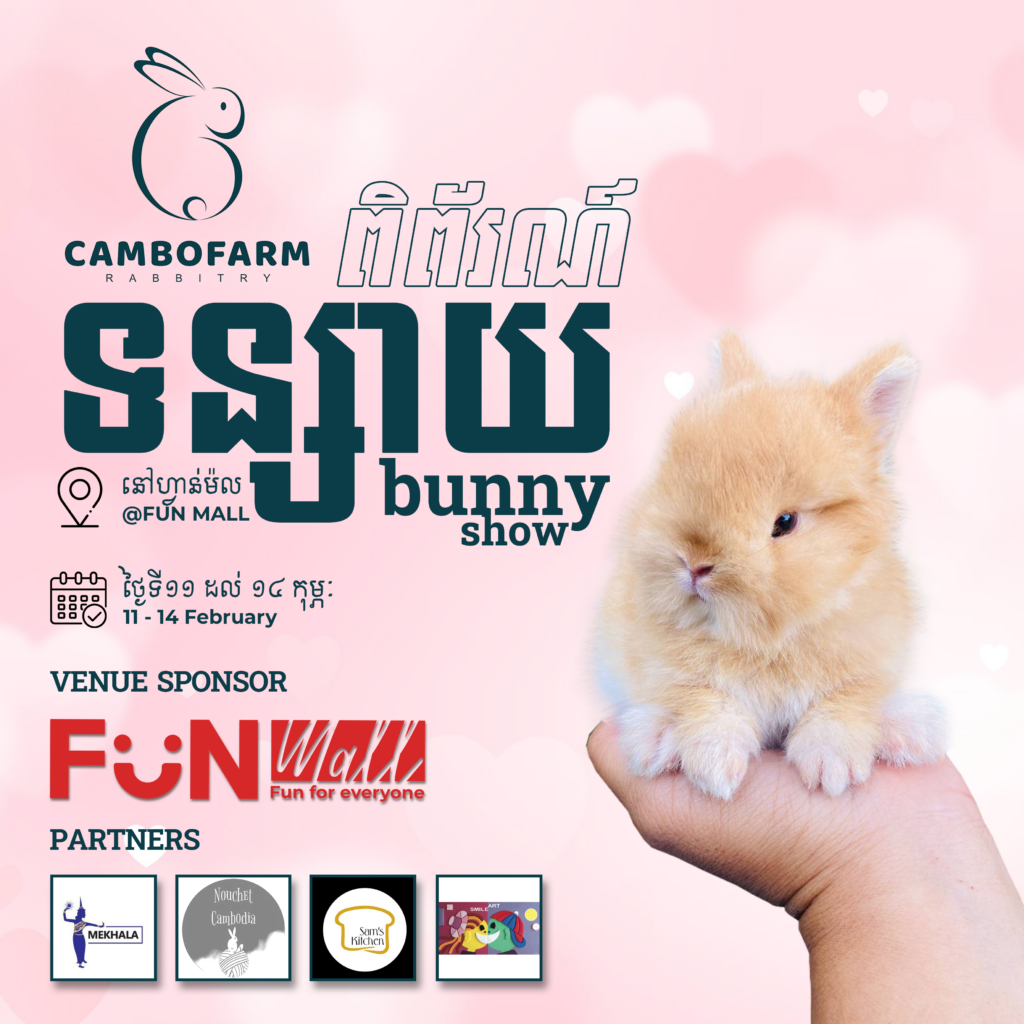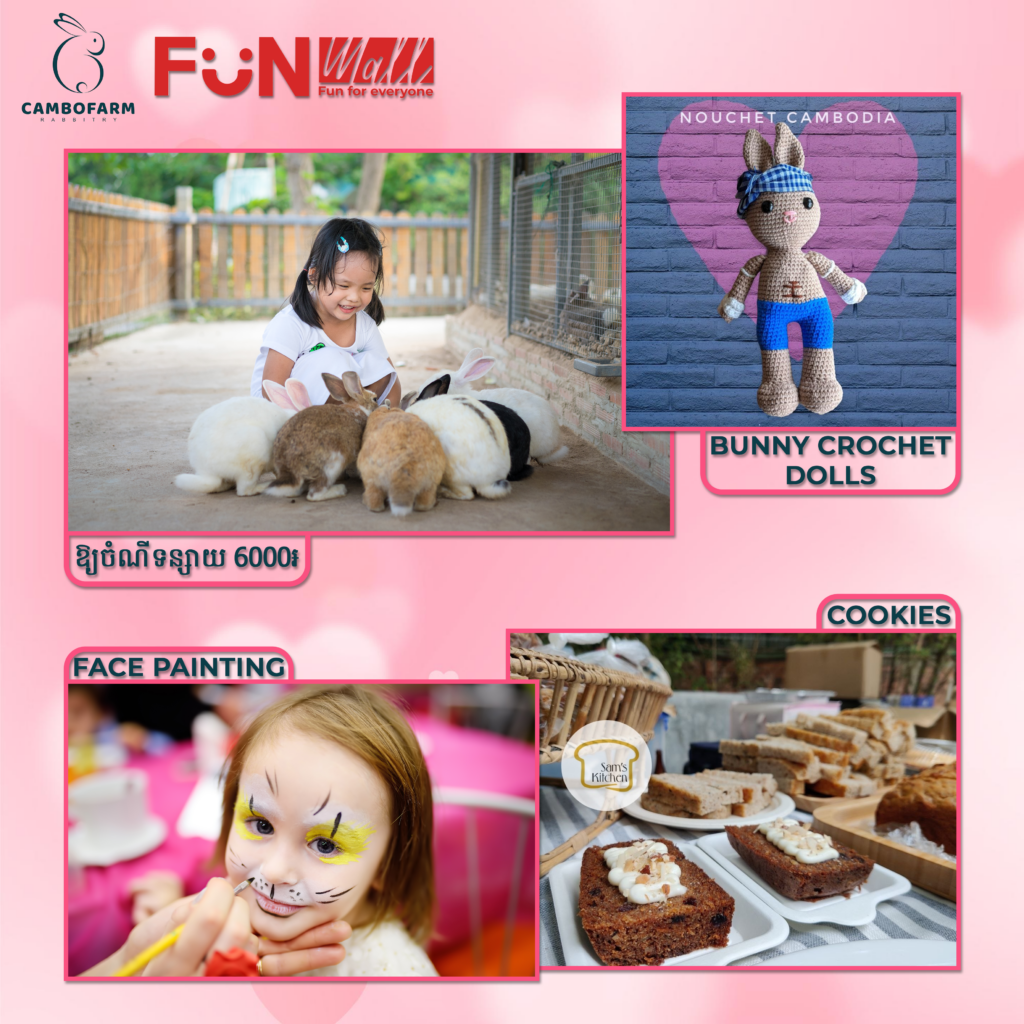 Families can visit Fun Mall TK to have an amazing experience interacting with a variety of bunnies! On the occasion, Cambofarm Rabbitry will offer a unique opportunity for visitors to play, cuddle and even feed these furry friends for only 6,000 to 8,000 riel.
For children and adults alike, learning how to interact safely with animals is an invaluable experience. Not only are visitors able to enjoy some quality time with these adorable bunnies, they can also learn more about rabbit behaviors, feeding, and grooming.
"As the owner of Cambofarm Rabbitry, I am beyond thankful to Fun Mall TK and all of our partners for joining forces to put on this show of love. Valentine's Day is a special holiday that brings people together in celebration of love and happiness and we are so fortunate to be able to share in it with all of you. We know that the pandemic has greatly hindered our ability to come together, so it is a true blessing that we can gather today and appreciate the beauty of this meaningful day."
Mr Qian Shenshi, General Manager of Fun Mall TK, says: 
"We are thrilled to welcome the Bunny Show to Fun Mall TK and the city of Phnom Penh. This event is sure to bring fun, smiles and joy to many kids, families, and rabbit lovers throughout Cambodia.
"At Fun Mall TK, we believe in meaningful collaborations with all businesses, including Cambofarm, in the kingdom of Cambodia. We want to foster strong, meaningful relationships that help us create memorable family experiences. We are always looking for ways to positively impact our community and providing entertainment."
Schedule from 11 – 14 February, 2023:
February 11 & 12: 10AM to 5PM
February 13 & 14: 12PM to 8PM
For more information, please go to the FB page of Cambofarm Rabbitry and Fun Mall TK.