On the occasion of International Human Rights Day, the French Embassy in  Cambodia will organize a screening of the French documentary film Bigger than us,  about the mobilizing of youth for the country and the planet. The film will be in  English version, with French subtitles. The screening is scheduled for 6 pm in the  Institut français du Cambodge gardens; access will be free.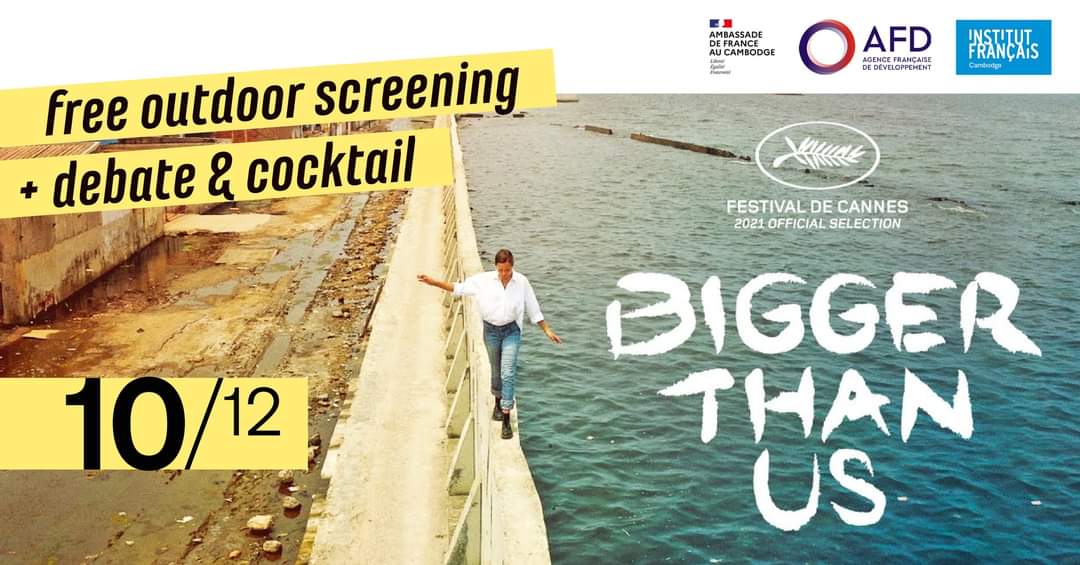 Shot all around the world, Bigger Than Us follows seven young activists who fight,  sometimes risking their lives, for human rights, climate change, freedom of speech,  social justice, access to education or food security. From Rio to Jakarta, via the  island of Lesbos in Greece and the mountains of Colorado, these young people  between 18 and 25 years old stand up, with courage and determination, for a bigger  and better world. 
This feature film by French writer and journalist Flore Vasseur was presented at the  last Cannes International Film Festival, in a special selection dedicated to climate.  The French Development Agency (AFD) is keen to join this documentary in order  to help raise awareness among youth of major global issues and of international  solidarity. As an official partner of the film, AFD shares the same conviction: it is  through the action of citizens, and in particular young people, that change will come. 
At the end of the film's screening, a debate will be held on the following theme:  "How to promote the civic engagement of young people in favor of Human Rights,  education and the environment? ". Representatives of youth (Politikoffee),  education (Krousar Thmey), environmental justice (Equitable Cambodia) and food  security (AGRISUD) will participate in this debate moderated by HE Mr. Jacques  Pellet, Ambassador of France at Cambodia./. 
Find out more about the movie: https://biggerthanus.film 
– Presse contacts :  
o [email protected] (012 65 66 99)