The stage is set for Veng Sreng's new shopping hotspot: K Mall developed by Urbanland will open to the public for the first time in 2021. More than 40 shops will welcome customers with an attractive mix of much-loved homegrown brands and international retailers, and a variety of dining options. 
K Mall provides the perfect retail climate to satisfy the long under-served retail needs of this busy neighbourhood. Careful attention to transport linkages means the modern mall can also be easily accessed from other areas of Veng Sreng, placing young, mid-market neighbourhoods within convenient reach of the community mall and all that K Mall has to offer.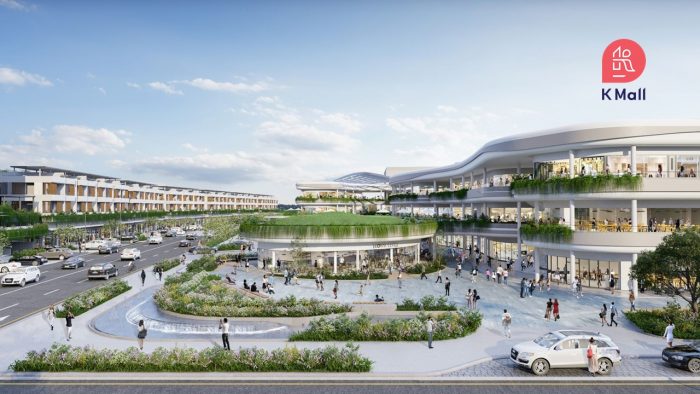 K Mall, 50% leased before opening
The new community mall offers three floors of retail delight, with easy access to local favourites Lucky Supermarket, Zando and Nata™ Footwear – all fantastic firsts for Veng Sreng. But K Mall is not just about shopping – it's about relaxation as well. Coffee lovers will be able to enjoy their favourite brew when homegrown cafe chain Brown Coffee opens its latest outlet at the mall's entrance. Lucky Burger will be serving up tasty burgers to satisfy the Cambodian palate. ​ Avid movie- goers get to watch the latest blockbusters in the all-new six-screen Legend Cinema with Premium Hall and Kids' Hall. 
"K Mall has achieved more than 50% in commitment for its retail leasing and we expect more leases to be signed in the coming months. Buying into K Mall's vision and its strategic location are some of the deciding factors for the support received from our retail partners," said Mr Hok Kang, Managing Director of Urbanland Asia Investment Co., Ltd. 

"Much precision and details have been put into consideration of its interior design bringing a whole new experience to shoppers and visitors. We hope that our shoppers will enjoy the one-of-its-kind concept, modern architecture, with an exciting tenant mix to cater to the Cambodian lifestyle."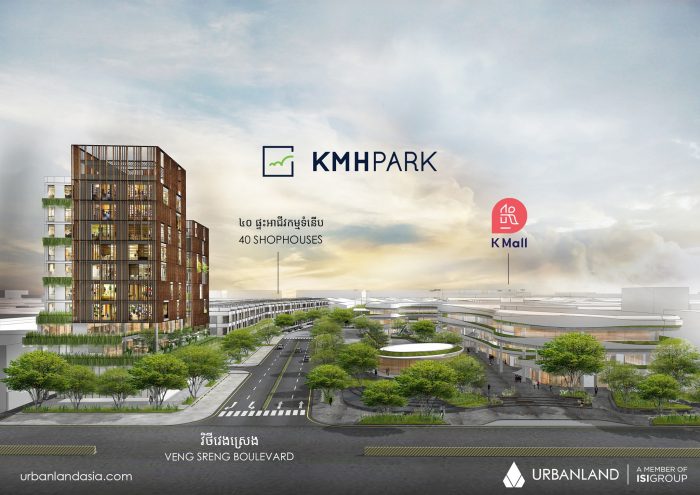 KMH Park, A New Masterplan Community
Fronting Veng Sreng Boulevard, K Mall enjoys a strategic location just minutes from Steung Mean Chey intersection and Chom Chao roundabout. The first community mall on Veng Sreng is part of the larger KMH Park, a new masterplan development by Urbanland Asia, a member of the ISI Group. In Phase 1, the 6-hectare development will include 40 shophouses, a 3-storey community mall, 9-storey office tower, football stadium, and leisure park. The project offers young and upwardly mobile Cambodians a place to live, work and play in an integrated mixed-use community that includes residences, commercial office, retail, and green spaces in an open-plan development.
The community mall is located across from the 40 shophouses and office tower, marking the gateway to KMH Park. With a leasable area of 12,000 sqm, K Mall will feature a supermarket and cinema, in addition to over 40 eateries and everyday urban essentials. The mall also incorporates generous public spaces in the form of plazas and terraces where other community activities such as festival markets, weekend bazaars and community events can be held. Blending contemporary design, a covered plaza provides an all-weather community and event space within K Mall. Integrating art and culture within the mall, K Mall aims to be a must-visit destination, with the potential of providing public art, outdoor cinema screenings and mini concerts all year round. Customer-friendly amenities along with a parking supply of 700 motorbikes and 300 cars will enhance the comfort and convenience of visitors.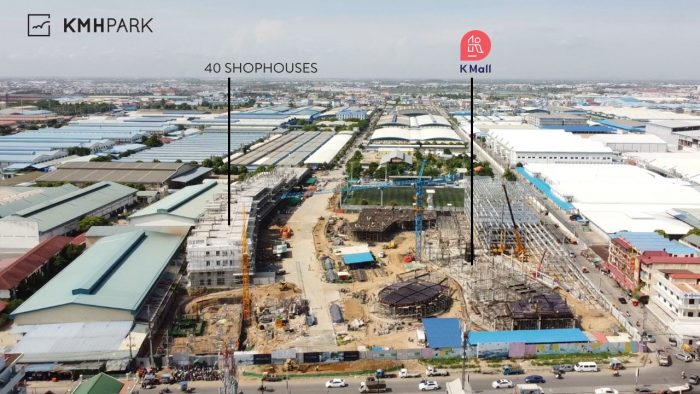 40 signature shophouses 80% sold
KMH Park features 40 signature shophouses which are setup to accommodate both commercial and residential configurations. A dedicated 5m sidewalk and 5m for parking make for a pedestrian friendly experience. These unique 5.2m x 21m shophouses feature a lightwell that lets natural light in from the top of the shophouse down to the first floor, with every unit having their own corner window facing the main road.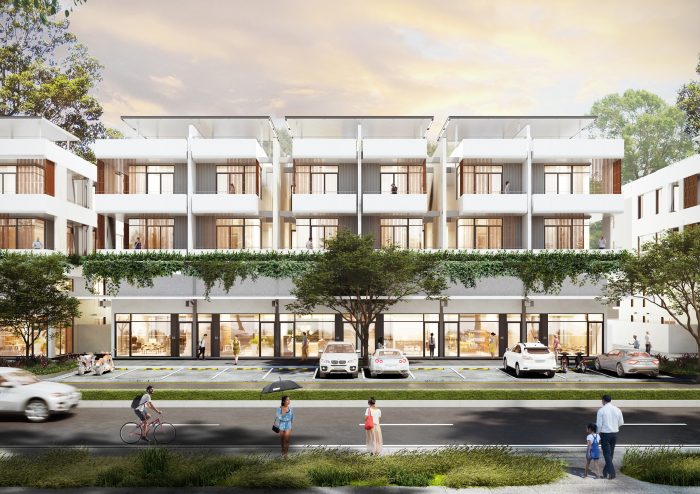 Nearing completion, the 40 shophouses are officially 80% sold with remaining options available. Construction is moving along quickly, with move-ins starting early 2021.
Only 8 units remain! Secure yours now to own one of these unique shophouses. To schedule a viewing, please contact 078 888 580 / 012 444 371 or visit https://urbanlandasia.com/projects/kmh-park. 
Opening its brand-new doors to the public in 2021, K Mall will welcome shoppers daily. Be the first tenant to open its doors in K Mall. Reserve your spot now at 099 888 596 or visit https://urbanlandasia.com/projects/k-mall for more information.