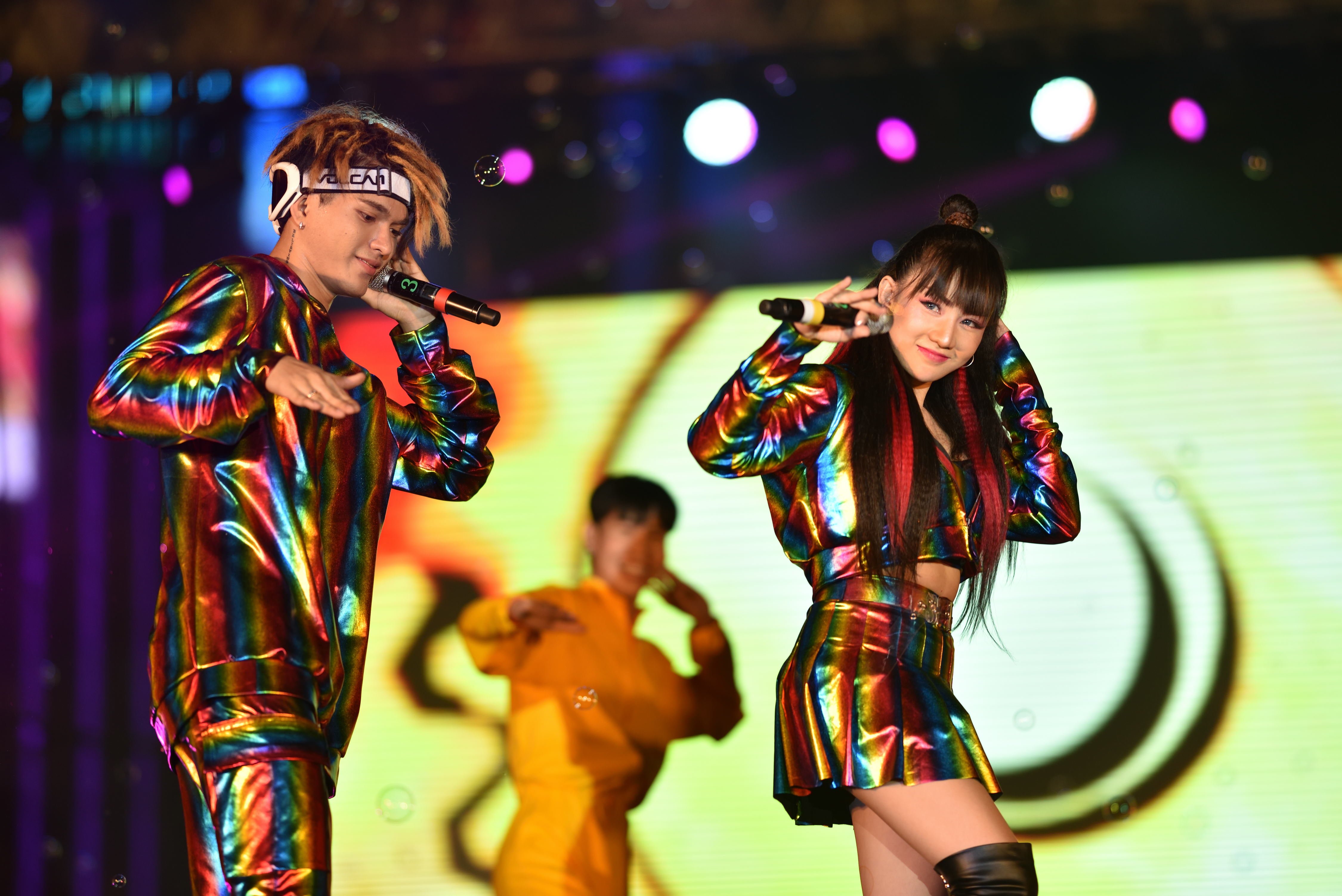 Phnom Penh, 22 April 2018 – Khmer New Year celebrations ended in rapturous applause after three days and nights of performances by Cambodian entertainers at Hun Sen Park over the weekend.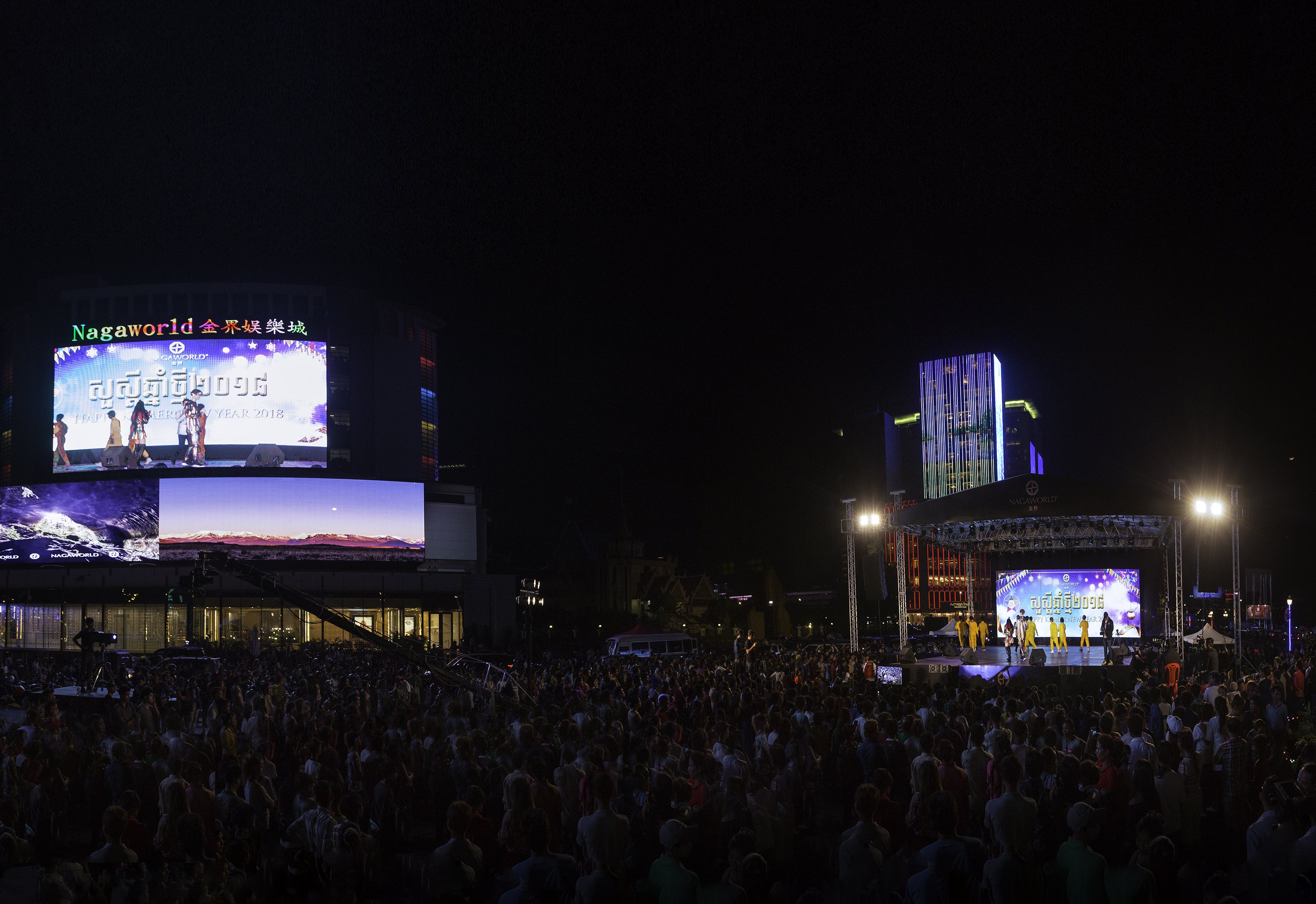 The capital's very own Time's Square attracted a massive crowd, overshone by a heavenly host of celebrities at the first-of-its-kind large-scale Khmer New Years celebrations courtesy of NagaWorld in collaboration with City Hall.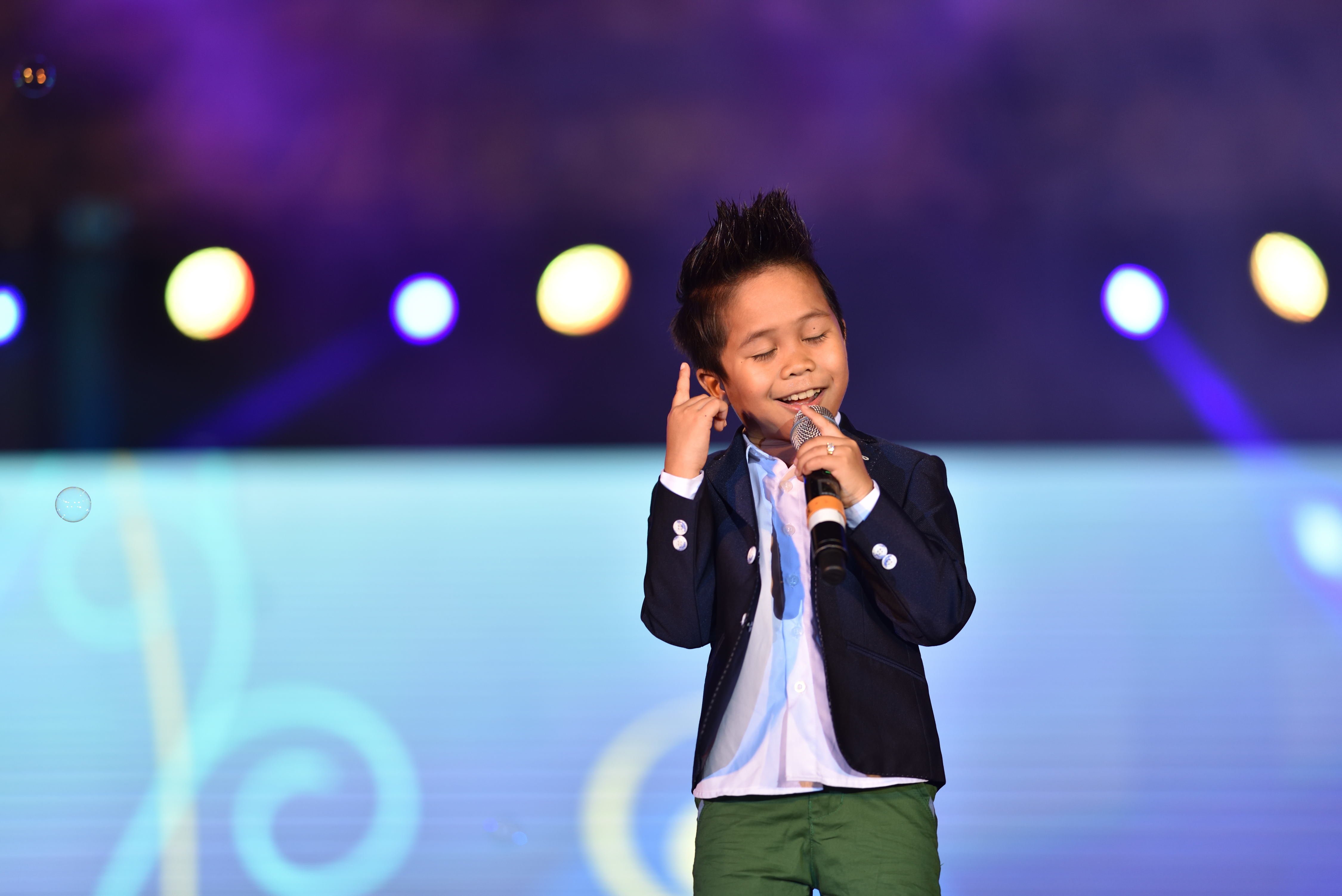 When in Phnom Penh was among the crowd last night to enjoy the Voice Kids Cambodia winner Pich Thai, energetic pop duo Kmeng Khmer and young starlet Yuri, and the larger-than-life displays that illuminated the night, which included an enormous dog – in respect of the calendar year – a swan and a Mekong lobster.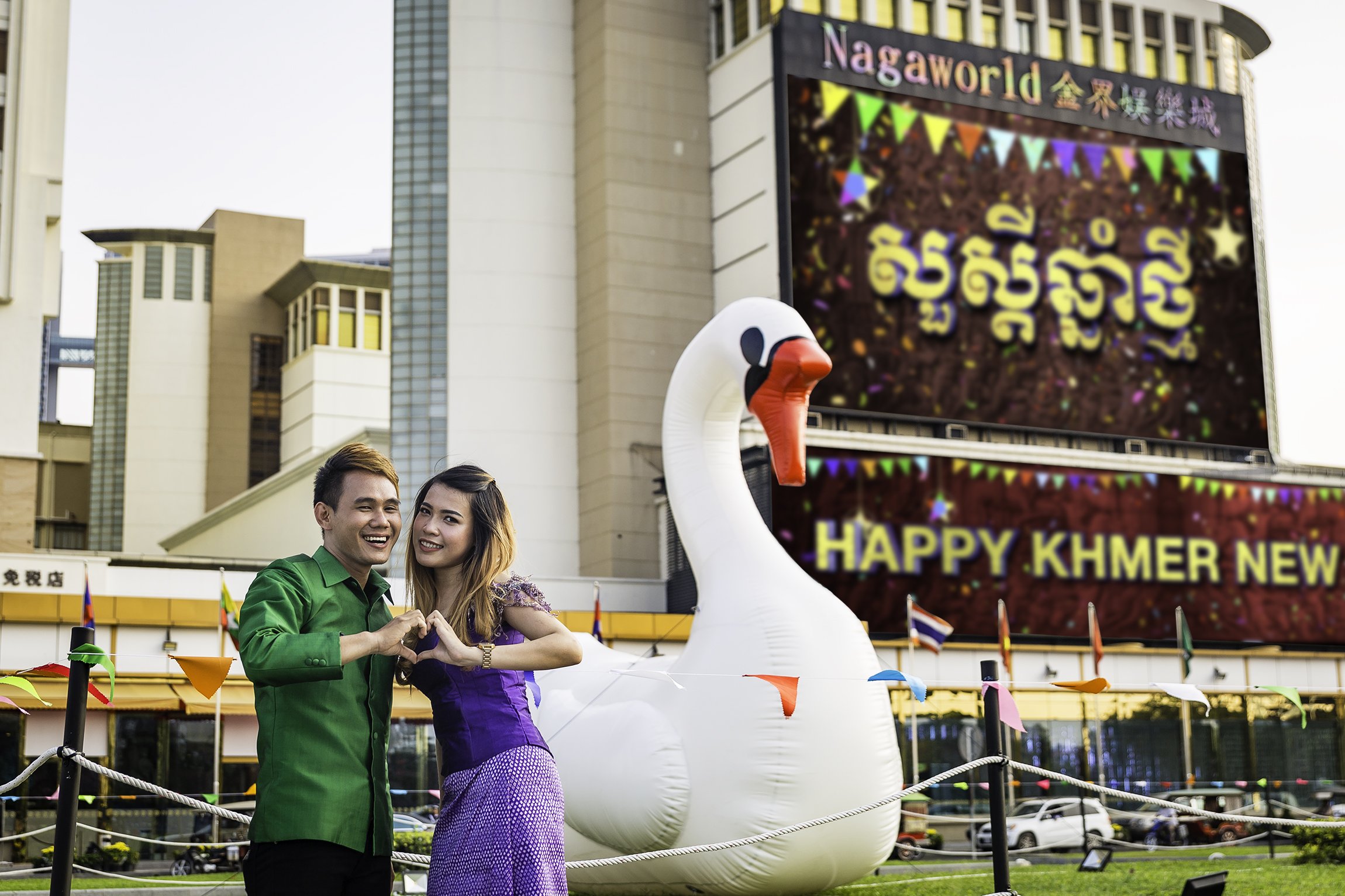 Real lobster was available for guests at the Royal Khmer Dinner Buffet at the Pangea restaurant. The menu featured authentic Cambodian recipes from across 25 provinces expertly crafted by local award-winning chefs using premium ingredients. Diners continued to enjoy live cultural performances while they ate.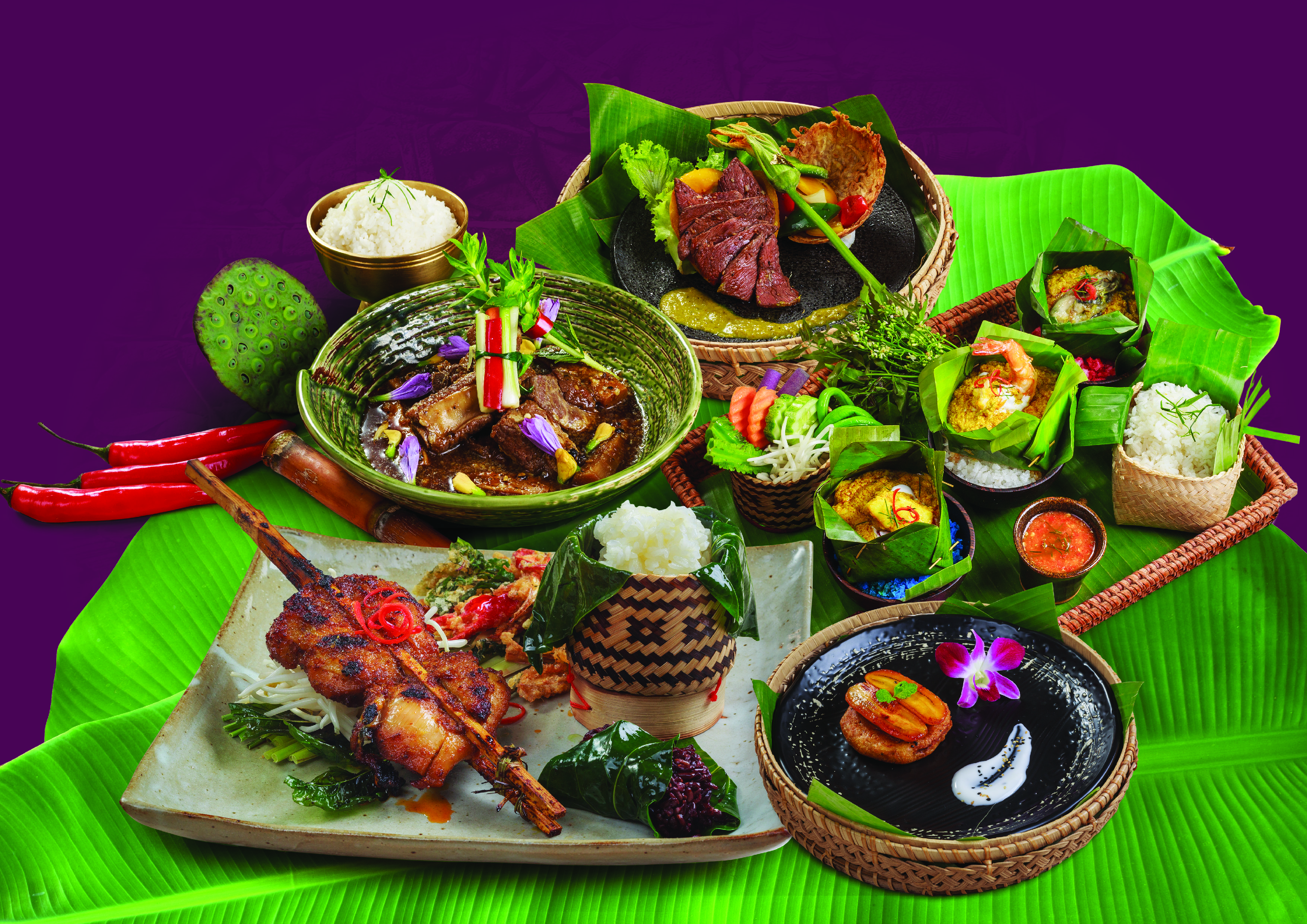 WIPP particularly enjoyed the violin virtuoso on the night who, we note with enthusiasm, is an in-house treat for regular Naga-goers.
NagaWorld Expands
Following its latest expansion NagaWorld now consists of 1,658 suites and deluxe rooms, 27 food & beverage outlets and clubs, two all-suite luxurious spas, a state-of-the-art, 2,000-seater NABA Theatre at Naga2, and Cambodia's first underground shopping gallery operated by China Duty Free Group, as well as extensive entertainment services and premium meeting spaces.