Kungfu Kitchen (KFK) and Heekcaa have teamed up to offer combo sets combining local's top favorites; spicy food and milk tea. For the month of April, you can get a cup of exclusive Heekcaa Ruby Milk Tea with any KFK meal sets.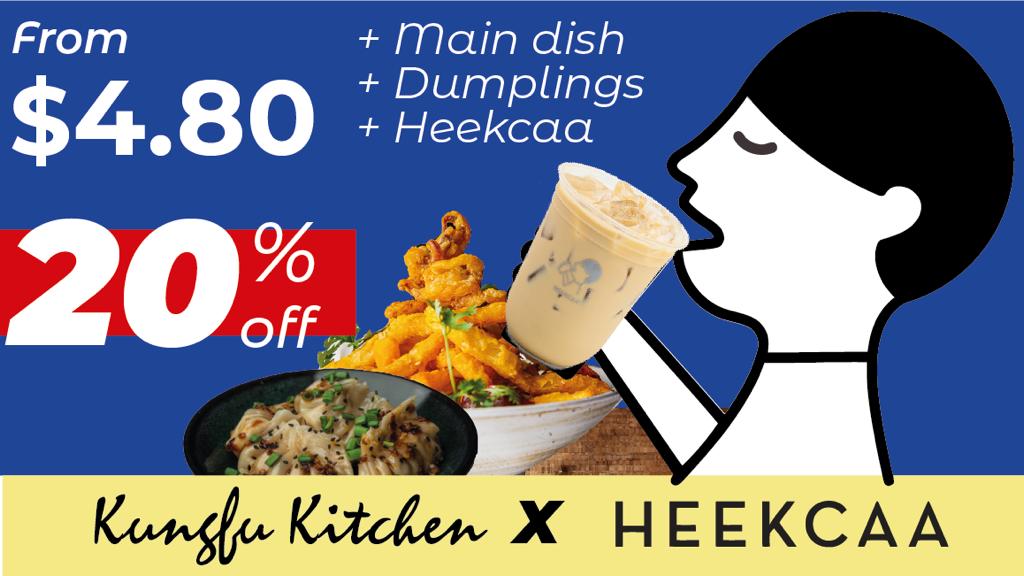 Kungfu Kitchen (KFK), famed for their Sichuan hotpot and Sichuan dumplings, have built a cult following over the past year. "Our customers have always asked us for desserts, and we thought, why not milk tea?!" explained Denise, co- owner of KFK, "We are a huge fan of Heekcaa who is only one street away from KFK, so working with Heekcaa was definitely a natural choice."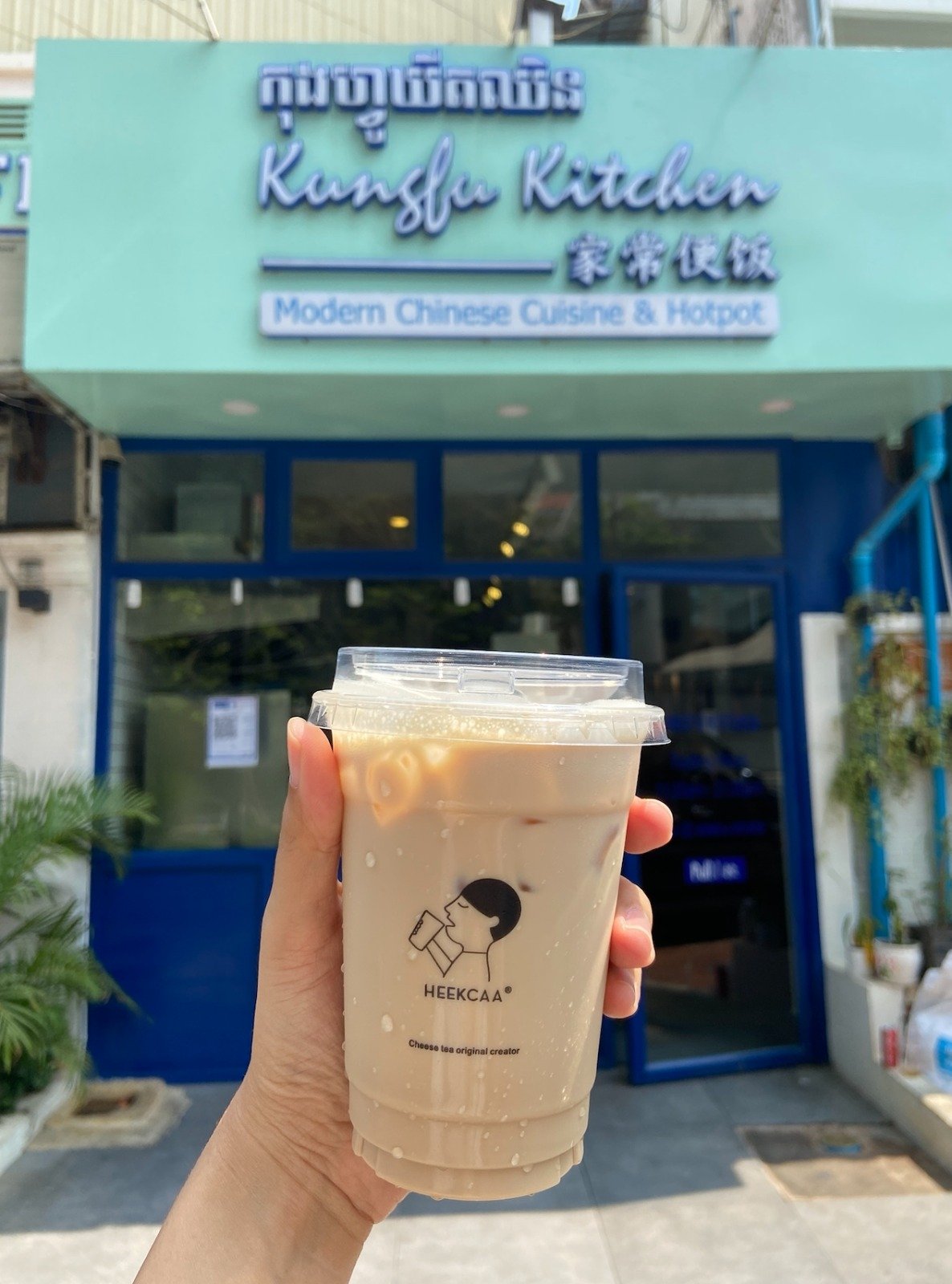 Both KFK and Heekcaa also believe in bringing more value to their customers during this covid period. "We know traveling is difficult, and multiple deliveries are tedious. Our Heekcaa X KFK sets allow you to get your lunch and milk tea fix!"
Heekcaa X KFK Sets
Sweet & Sour Chicken with rice and side dishes, Sichuan Dumplings and a cup of 12oz Ruby Milk Tea ($6.00)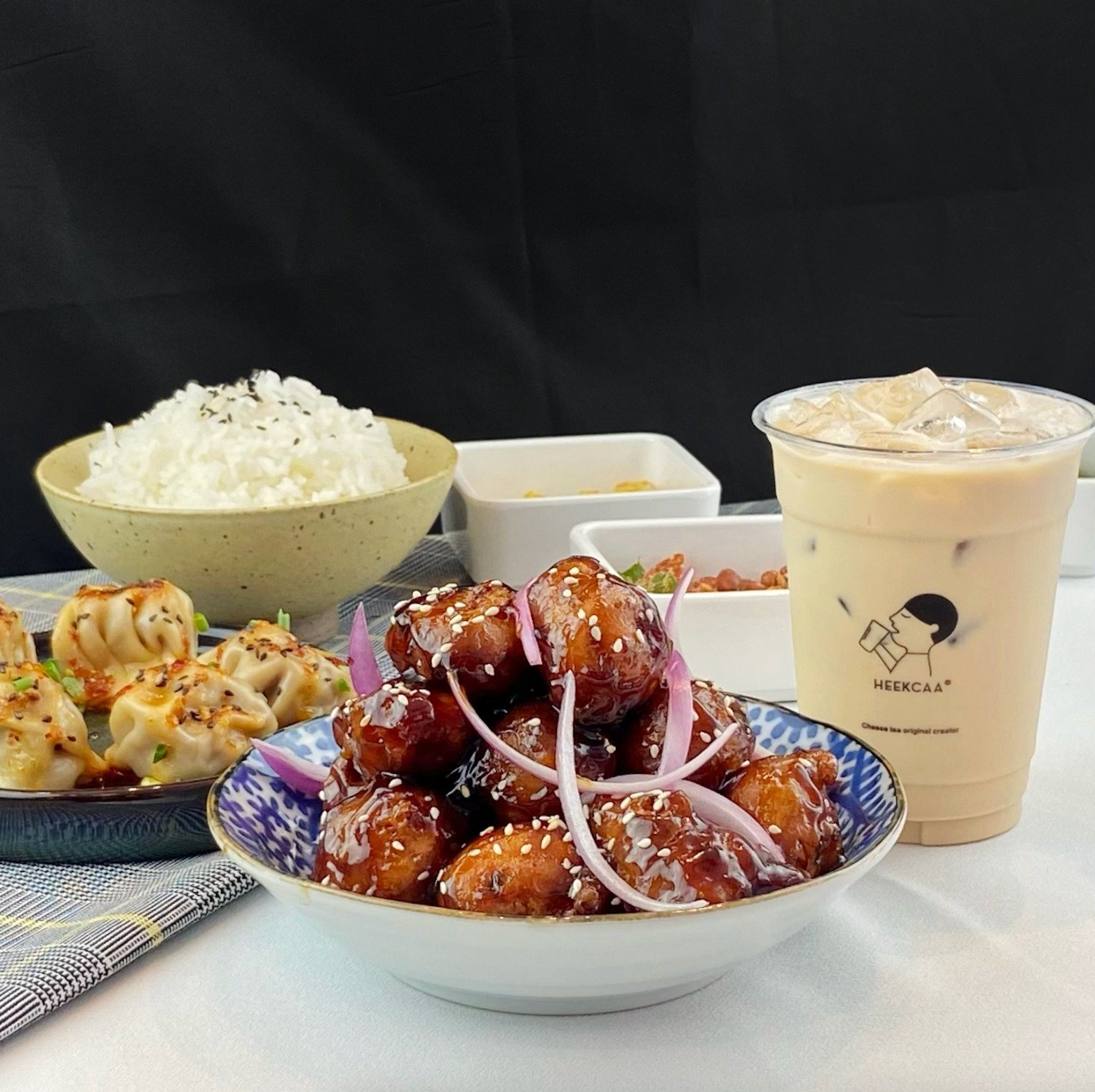 Beef hotpot, handmade noodles,  mixed vegetables, Sichuan Dumplings and a cup of 12oz Ruby Milk Tea. ($7.60)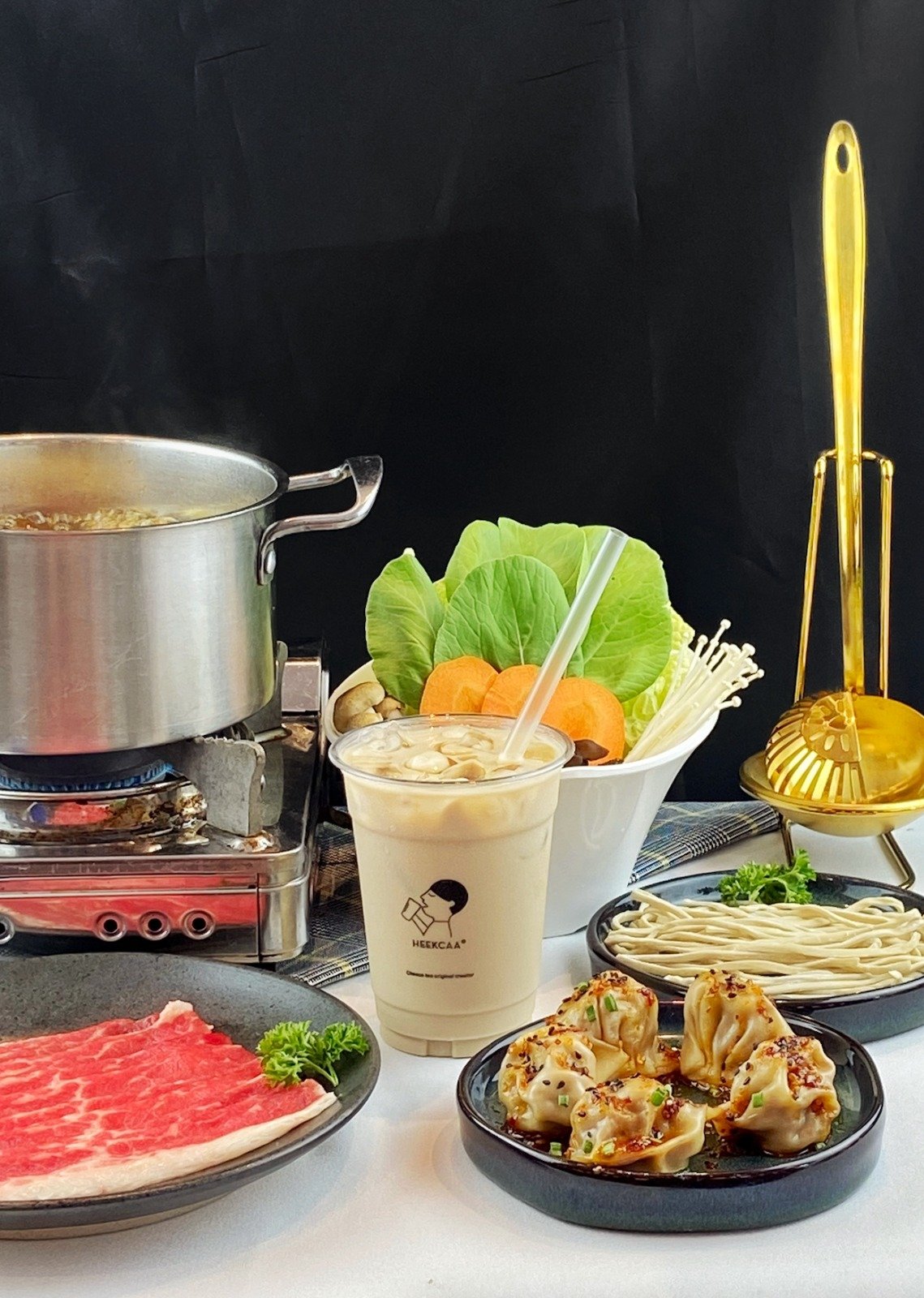 Available on 8 April
Heekcaa X Kungfu Kitchen sets are available on Kungfu Kitchen Nham24 and dine-in (BKK outlet only). Combo sets start from $4.80, offer ends on 30 April 2021.