What stands out upon entering street 310 between street 63 and Monivong Boulevard, is what's missing — the stinging smell of polish, remover and other nail products. The Nail Bar opened by Sambath Lao who had frequently suffered from effects of chemicals at dodgy nail salons in Phnom Penh, just opens this month to satisfy the demands of the growing health-conscious population of Phnom Penh middle class and expats.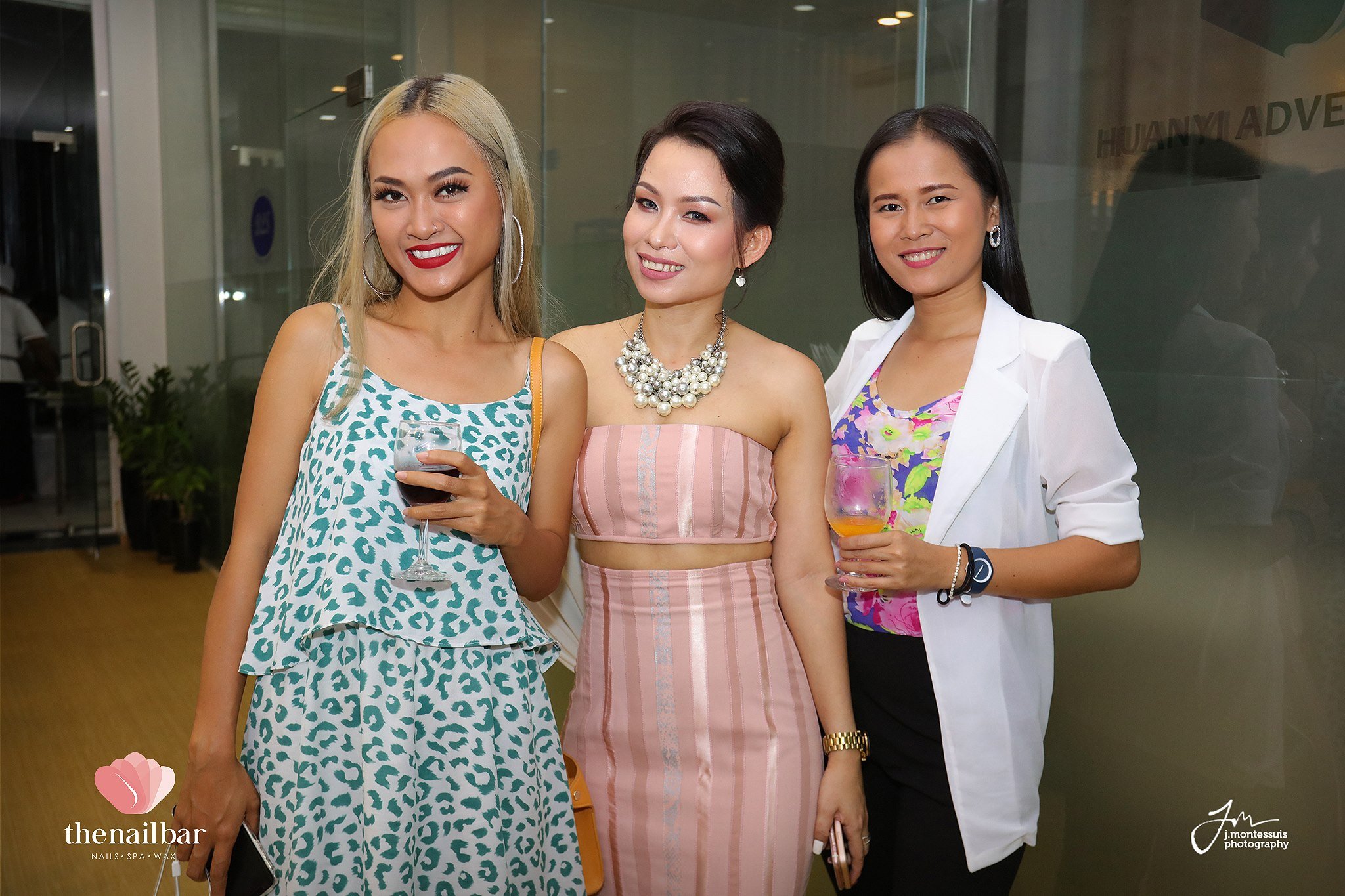 So, if you want to nail your next manicure, consider a growing trend in the salon world — non-toxic nail polish. When in Phnom Penh interviews Sambath Lao on her new business and asks for her opinions about related salon tips.
What made you set up the first health conscious nail bar?
I love going to beauty and nail salons, but it has been hard finding one good place that is clean, relaxing and furthermore uses good tools and products. Often salons are too noisy, and worse, use unpleasant chemicals. Some others are simply not hygienic. Because I simply can't name one place I could go back to with satisfaction, I decided to open one myself. Simply put it, I know exactly what is missing in this nail salon business.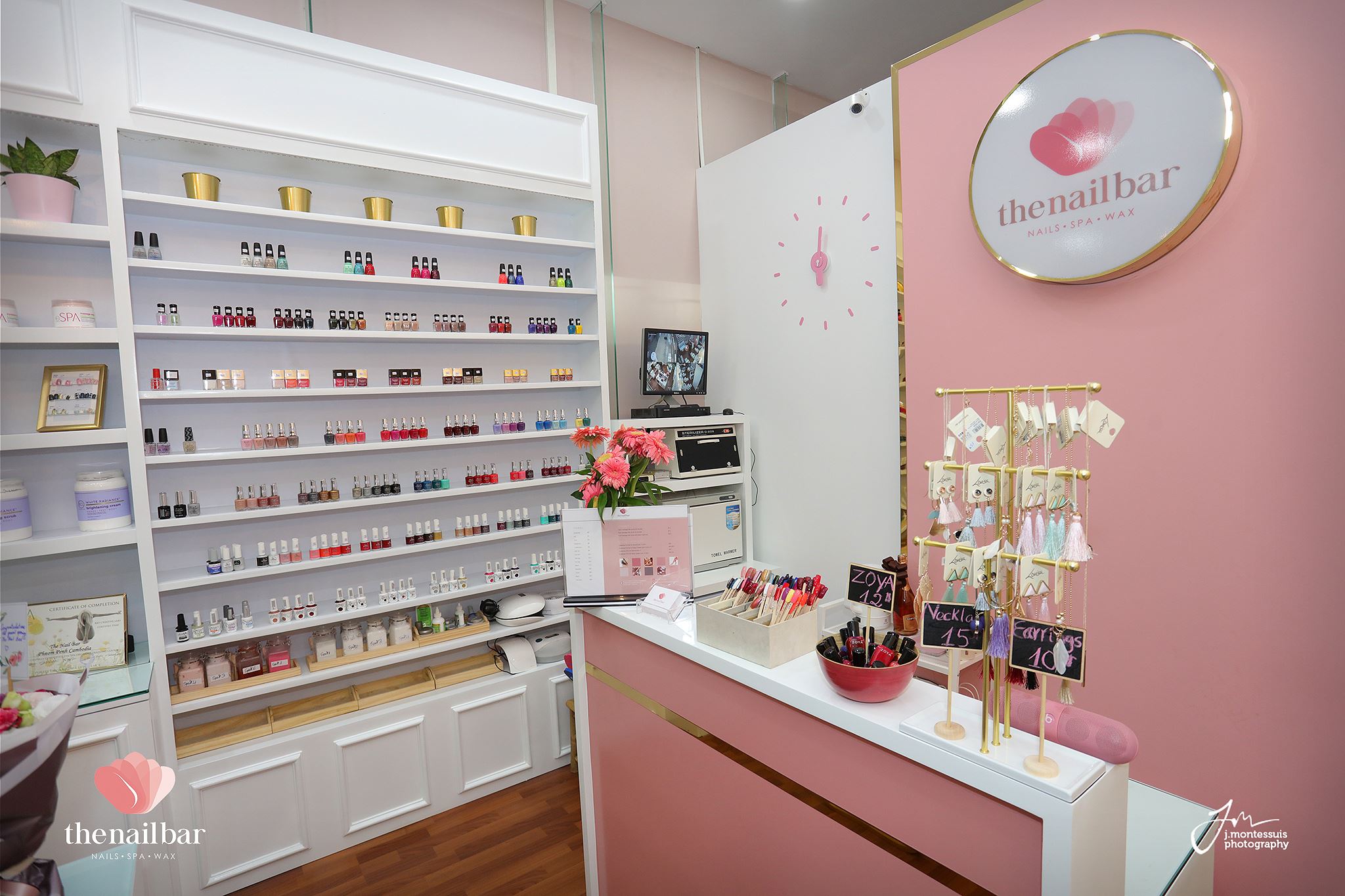 Why do you focus on the health-conscious part?
We seek out the healthiest and most high-quality products by offering non-toxic nail polishes and also products that have not been tested on animals. Moreover, our spa products are organic, so we do not offer acrylic nail extensions because these could be harmful to our customers' health. Before serving our clients, we make sure that our instruments are sterilized and sealed in sterilization pouches until they are used. Plus, our technicians have to follow our hand-washing policy before and after services. We are against using dangerous razors and grators to do nails.
Who's your target customers because apparently the prices are not cheap? Or whom do you think would be your target customers?
You are absolutely right. We are not cheap, but we are not super expensive either. Our menu and prices are designed to meet the needs of a good quality nail salon for expats and Cambodians living in Phnom Penh who understand our concept, our quality products and great services. We not only take care of our customers with good ambience and complimentary drinks, but we also care about our customers' health and the health of their nails specifically, from preparing to finishing works with different steps and products that you might not get anywhere else. Those are our extra costs. The customers can only notice that when they come to The Nail Bar.
What we often say is that 'Good things aren't cheap. Cheap things aren't good'.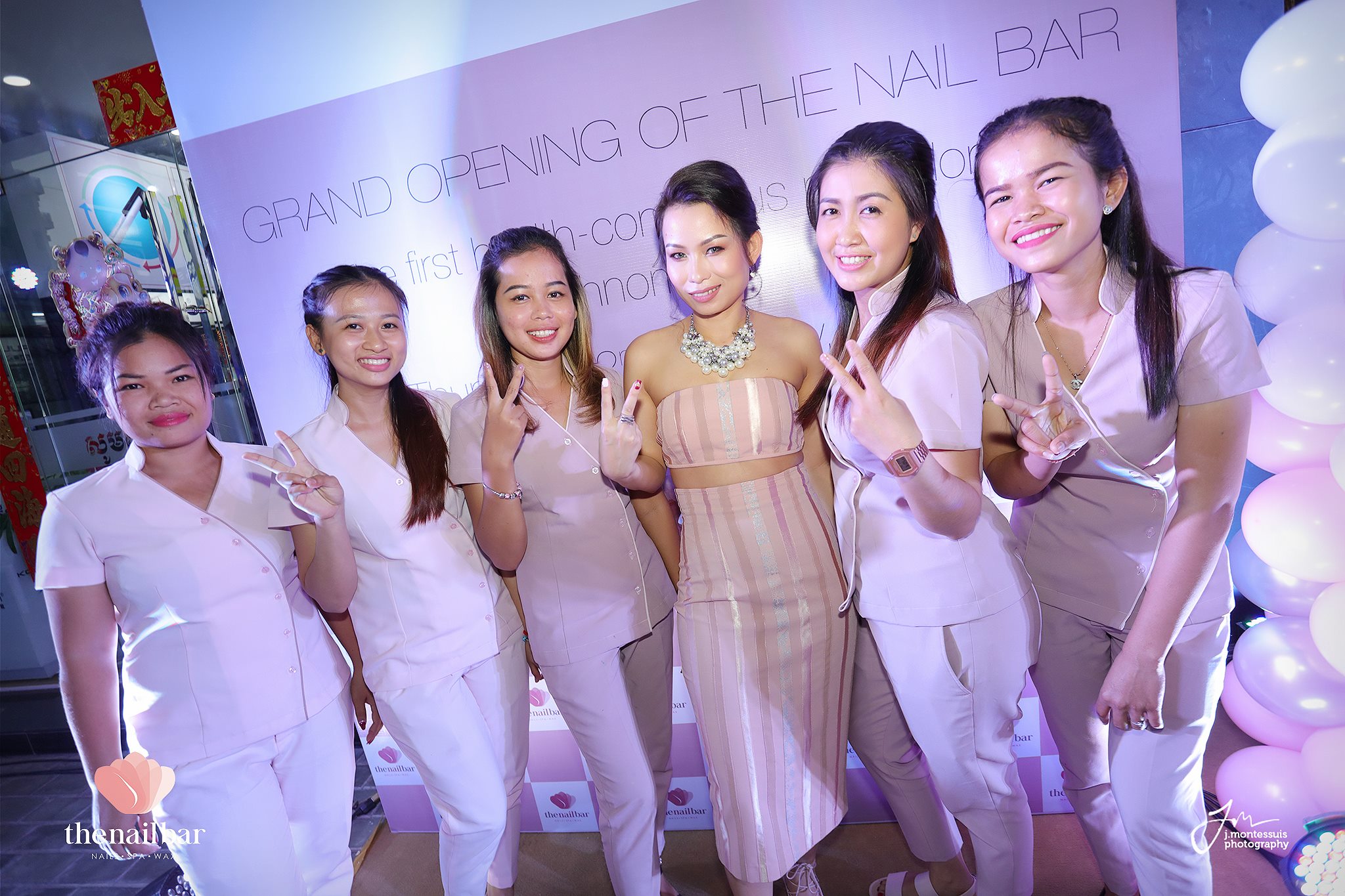 When in Phnom Penh understands that there are very many salons and nail shops around Phnom Penh, but what kind of impact (esp negative one) would a normal nail bar do to someone? Could you possibly explain?
Yes, in fact there are too many beauty and nail salons in Phnom Penh, and I have to admit that I have been to many of them especially prior to opening of the Nail Bar. Unfortunately, the common 'mistakes' or one could also say neglects many nail salons do are:
Using bad quality, cheap, and fake products which affect the health of the nails that leads to chip, broken and even fungus on the nails

They do not use any prepping products to protect your nails before applying polish or gel polish

They use a 'quick fix' solution by filing your nails far too much that could thinner and eventually destroy your natural nails

They do not clean or sterilize the tools properly which could cause infections

They love using acrylic for nail extensions and design without realizing how bad it is for your health (and the health of the nail technicians!) and your nails. We totally take away this harmful service.
Last but not least, your nail bar was certified before the opening. Why do you think it's important to have it?
All of our 5 employees were trained intensively for 15 days by an international expert. They all passed and got certified, and I myself also have gone through training, and that's how I decided to open this nail salon with confidence. It is important for me to make sure that we are on top of the 'game' by ensuring that trust is there between our customers and us. By coming to the Nail Bar, you will see that beauty maintenance is fun without sacrificing convenience. I do not just open it for women, but also men, teens, and kids who deserve to have a good time in a relaxing, hygienic environment. All of this also means that the Nail Bar has raised the standard of nail salons in Phnom Penh.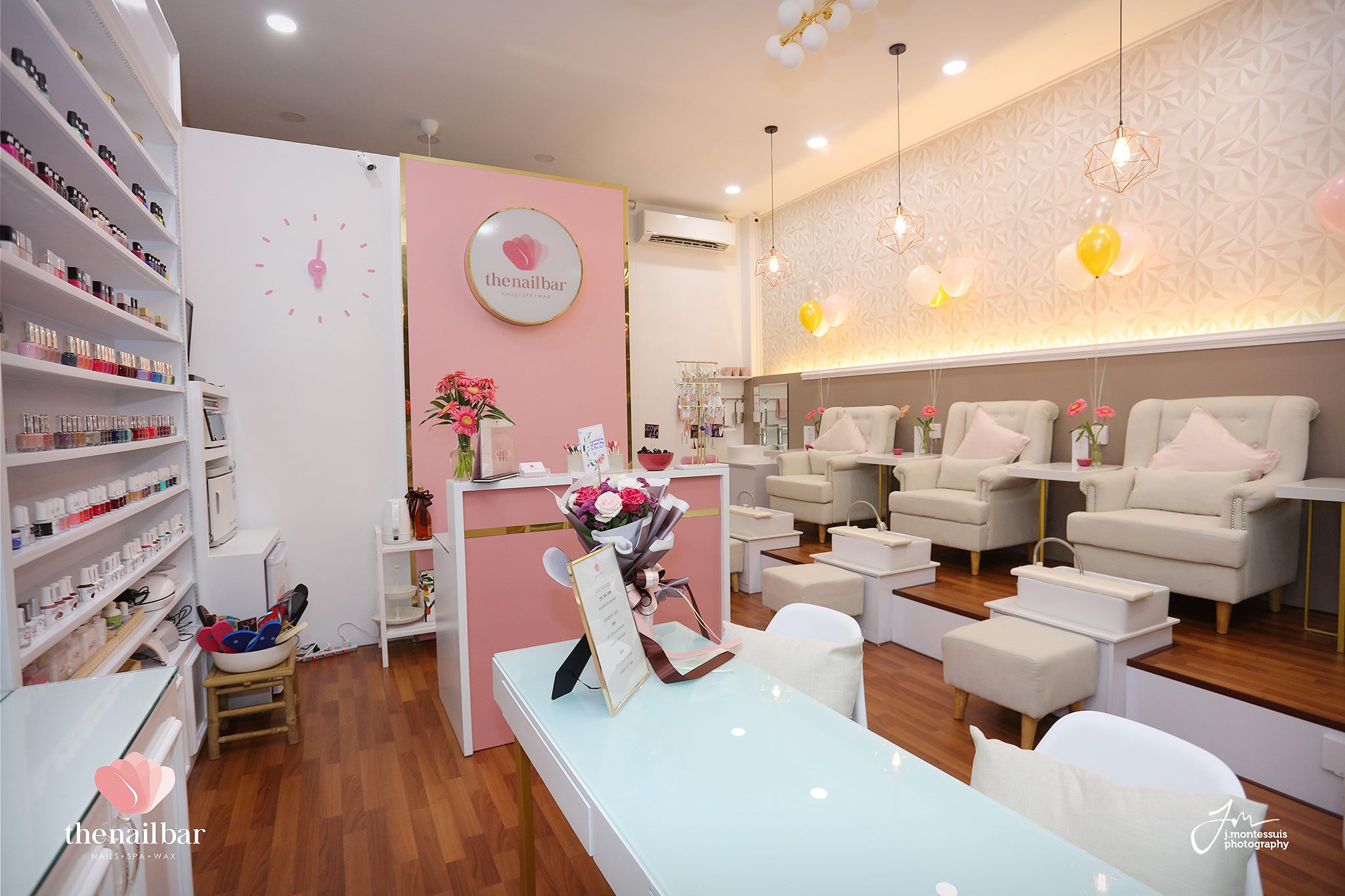 We also hope that our customers will enjoy our chic and modern interior design plus sometimes we throw complimentary drinks and at times wine or chocolate just to make our customers' days brighter.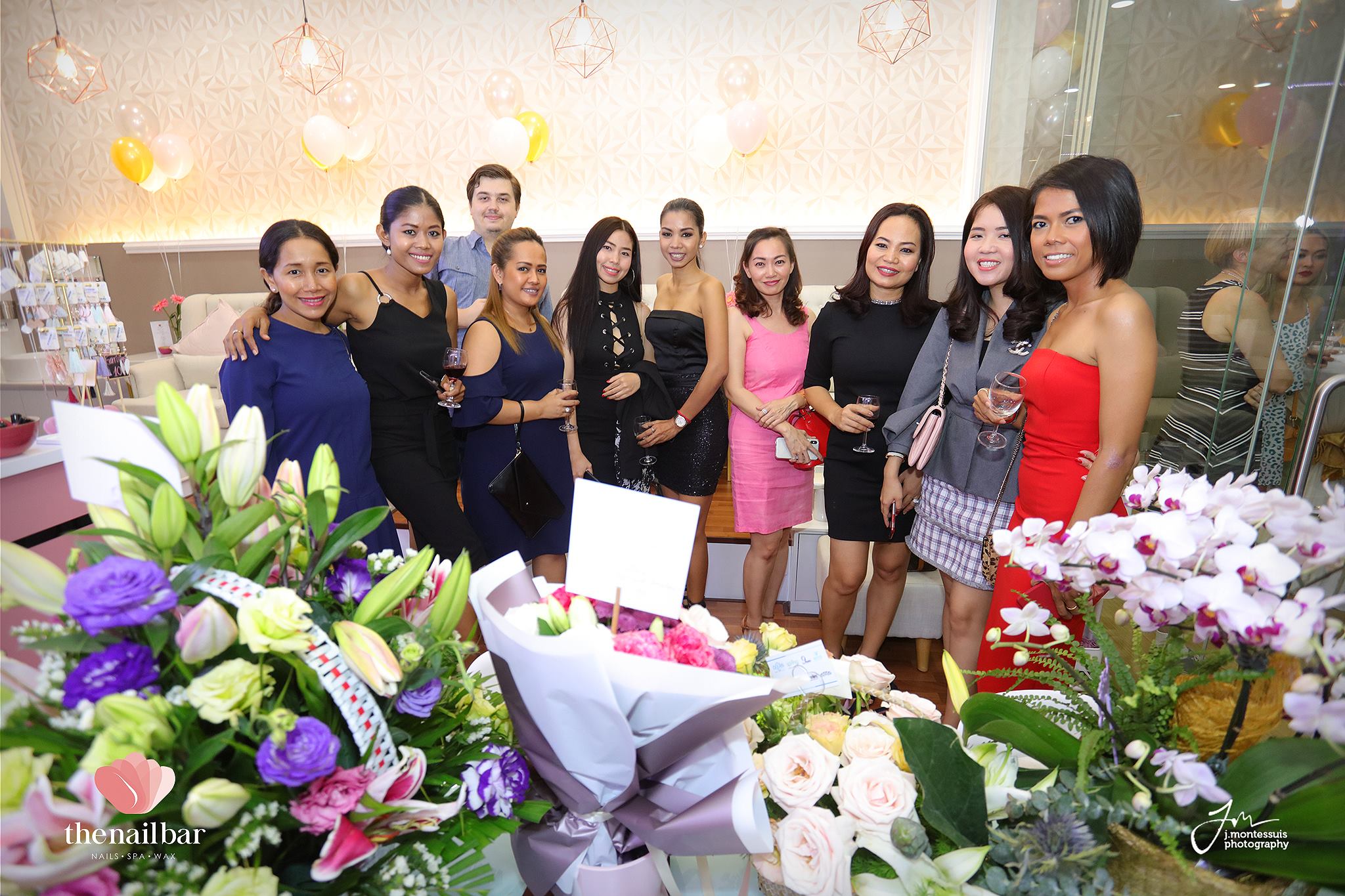 =======================
Photos supplied by the Nail Bar; photographer: Jeremie Montessuis
Address:  No. 55, Street 310 (Inside DMS Building), Sangkat Boeung Keng Kang 1, Phnom Penh
Tel: 069 744 544; open daily from 9am to 7pm
Facebook Link: https://www.facebook.com/thenailbarphnompenh