Only a week in Phnom Penh and the Big Bad Wolf Book Sale is already the talk of the town!
Thousands of book lovers and curious visitors have flocked the Sale every day from 9 A.M. to 12 midnight at the Rung Reung Market (Phsar Rung Reung) in Chroy Changvar. Jump-starting a culture of reading in the country, here are the important reasons why you should visit the World's Biggest Book Sale before it ends at midnight on 20 January 2020.
1. UNBEATABLE DISCOUNTS
As part of its mission to make books affordable and accessible to anyone and everyone, the Big Bad Wolf Book Sale Phnom Penh 2020 offers more than 1 million brand-new and original English language books, across a wide range of genres of fiction, non-fiction and children's books, at 50% to 90% off recommended retail price.
2. ENTRANCE TO THE SALE IS FREE
Believing that everyone regardless of status deserves to visit the Book Sale, the
Big Bad Wolf Book Sale has always maintained in allowing FREE entrance to its Sale. Open till midnight, it allows people who are working on shifts or busy with family during the day to drop by anytime from 9 A.M. to 12 midnight to experience an enjoyable, once-in-a-lifetime book hunting experience with friends and family.   
3. HAPPY HOUR PROMO
Every day from 9 P.M. to 12 midnight, the Book Sale will offer a guaranteed 50% off on top of the discounted books on select titles. Visitors can purchase 2 copies of select titles in a single receipt during the Happy Hour Promo. So, visit the Sale during the said time and bring home some amazingly priced books! For further information on the Happy Hour Promo, visitors may visit its Facebook page at facebook.com/bbwbookskh.
4. CHILDREN'S BOOKS FOR USD 2 AND BELOW
Reading habits should be instilled from a young age and giving the right book to your child will inspire and empower them to have a better future with knowledge. Parents can purchase books from a special island specifically for children's books, all at USD 2 and below. Visitors will be able to find colouring books, story books, board books, reference books, and many other fascinating children's books. Bring your children, nieces and nephews and get your hands on the copies, quick!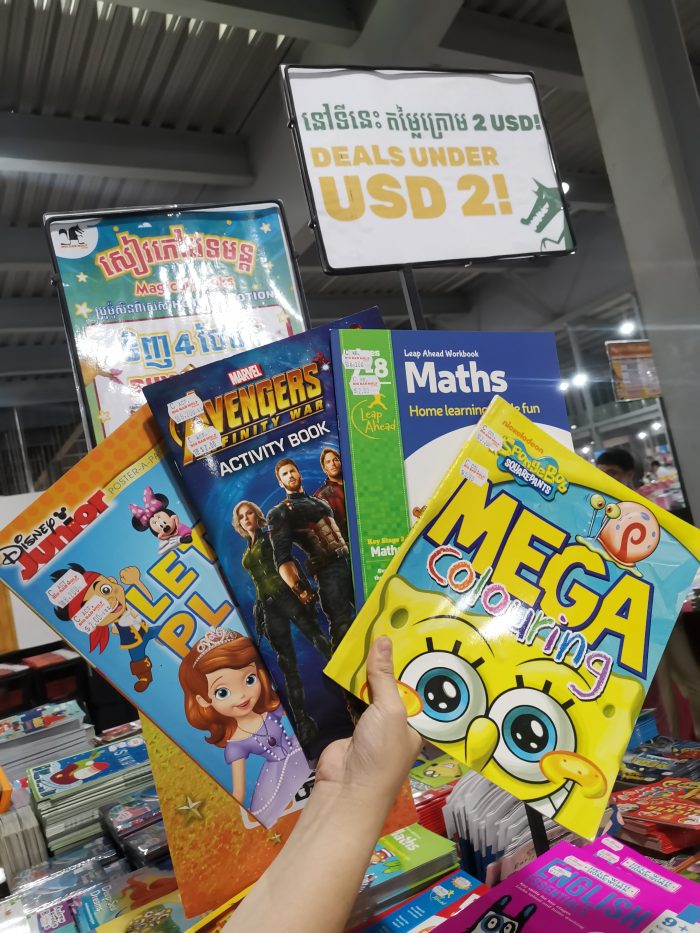 5. MAGICAL BOOKS SERIES' PROMO (BUY 4, GET 1 FREE)
If you're a parent, checking out the Magical Books series is a must! The series consists of
14 titles, priced from USD 6 each. Each book in this revolutionary book series is infused with Augmented Reality (AR) technology that creates a reading experience designed to help your 1-6-year olds read, interact, and learn all at the same time. The Big Bad Wolf Book Sale is proud to be the exclusive distributor of the Magical Book series in Asia. This promo is available for select titles only! Grab your copy of the Magical Book series before the Book Sale ends on 20 January 2020!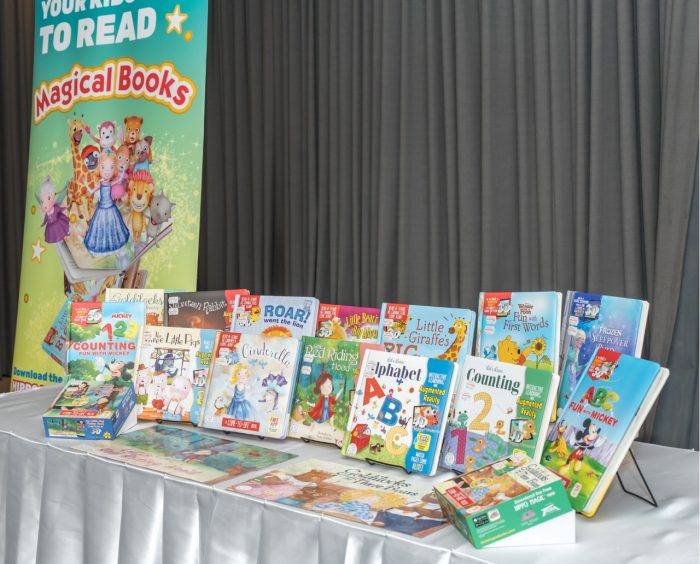 6. A CHANCE TO WIN A TROLLEY OF BOOKS
Visitors will also stand a chance to take home a trolley of books for free by joining the Big Bad Wolf Book Sale Phnom Penh 2020 Photo Fun contest that runs from now till 19 January. Visitors are encouraged to take a creative photo at the Book Sale and share the photo on Facebook or Instagram by using the hashtags #BBWPhnomPenhPhotoFun and #BBWPhnomPenh2020. The best photo will be selected on 20 January 2020 as the
Grand Prize Winner. For more information, check out the terms and conditions here:   http://bit.ly/2Moen09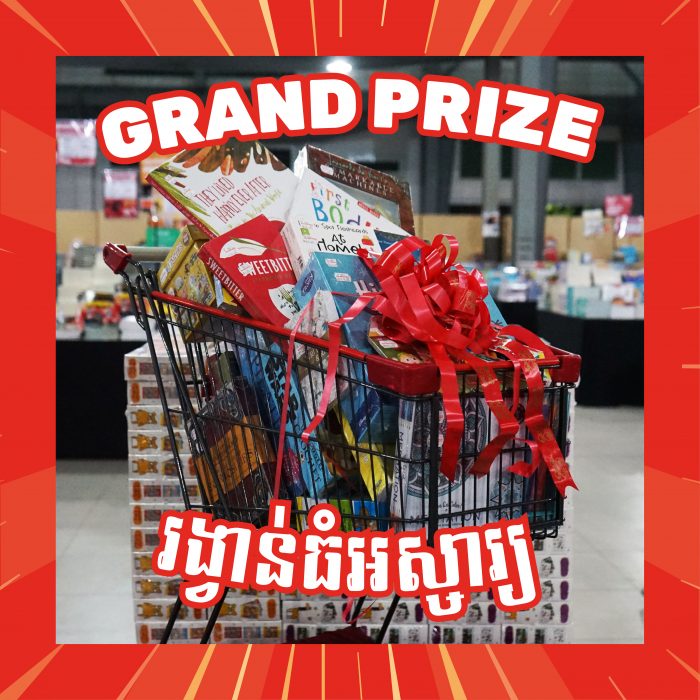 To claim exclusive benefits at the Sale, visitors can sign up to be a Wolf Pack Member at https://bigbadwolfbooks.com/.
HAPPY BOOK-HUNTING!
Big Bad Wolf Social Media:
Facebook: facebook.com/bbwbookskh
Instagram: instagram.com/bbwbookskh