Until now you might have seen so much text but rarely any picture of events in Phnom Penh in this blog. I'm quite free from some work today, so I am thinking of posting pictures of a nice event that I went to. In October 2013, I was invited by the Indian Embassy to attend an official function of Diwali, the festival of lights, at the Naga World.
The function was also to celebrate Diwali, and at the same time, gather Cambodian & Indian business people, as well as the Indian Embassy officials and their Cambodian counterparts. The Minister of Tourism also joined this function, as you will see him in one of the pictures below (taken by me). Thanks to the camera of Conor Wall, Asia Life's photographer, the pictures turned out great.
This event was clearly not a free one to join, but the Indian Embassy has so far organized quite a few amazing cultural events without any entrance charge. Just a few days ago, the embassy invited a group of Indian dance artists to perform at Chaktomouk Theatre, and you could go there to see the performance for free. If you are interested to keep yourself informed about the upcoming cultural events, you might want to subscribe to or like the Indian Embassy Facebook Page.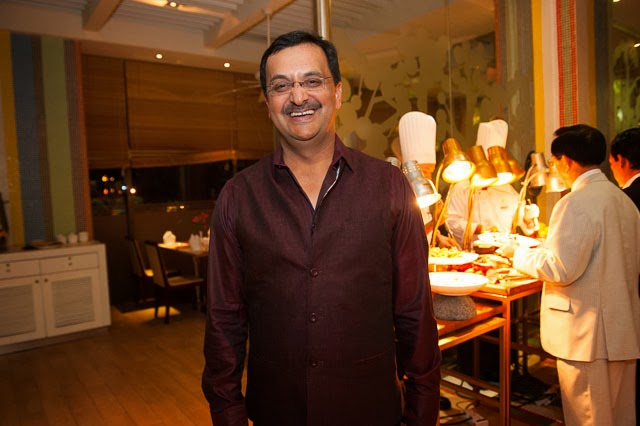 Mr. Dinesh Patnaik, the Indian Ambassador to Cambodia, is definitely a cool man. Friendly and understanding, he likes making people comfortable talking to him.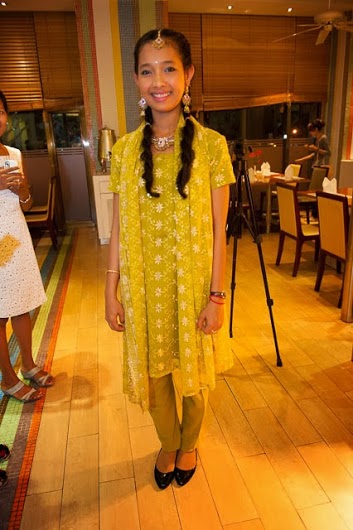 I loved how the event started with an Indian dance performance, and the young lady was beautifully adorned in her Indian outfit.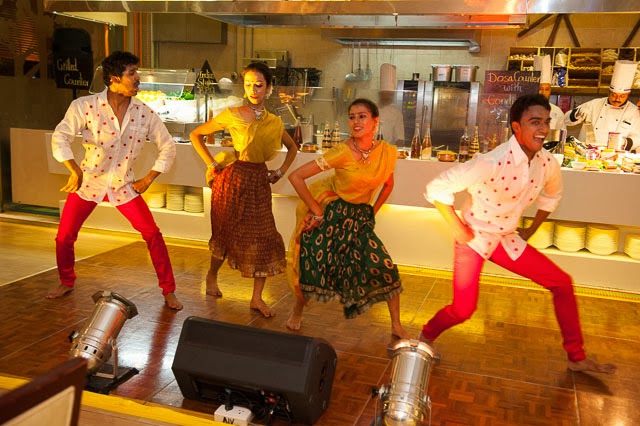 Indian troop dancing to their bollywood-like music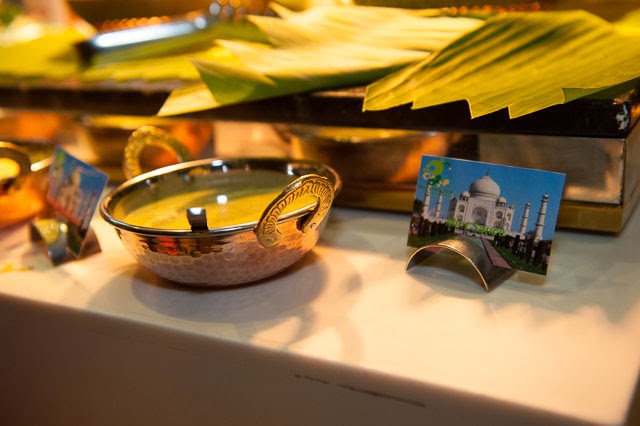 A postcard of Taj Mahal, a very well-known mausoleum in Agra, India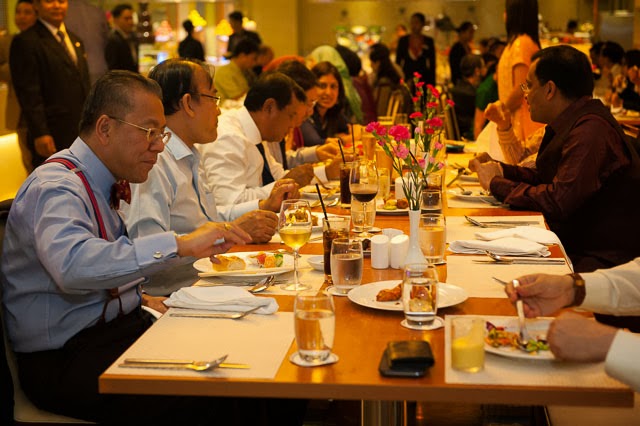 Mr. Sok Siphanna (first from the left), Minister of Tourism H.E. Thong Khun (third from the left), and Indian Ambassador Mr. Dinesh Patnaik (second from the right)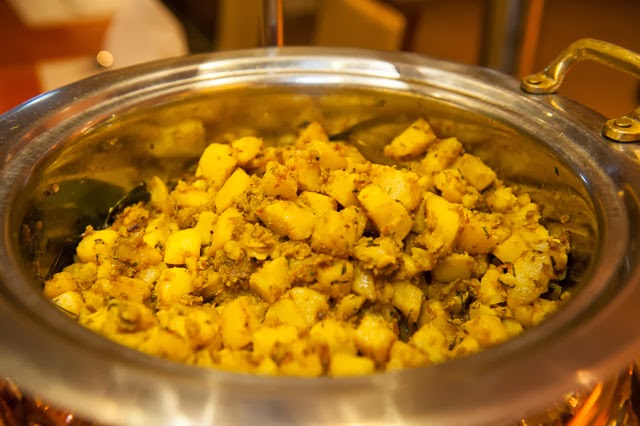 aloo ki sabzi (tasty Indian potato)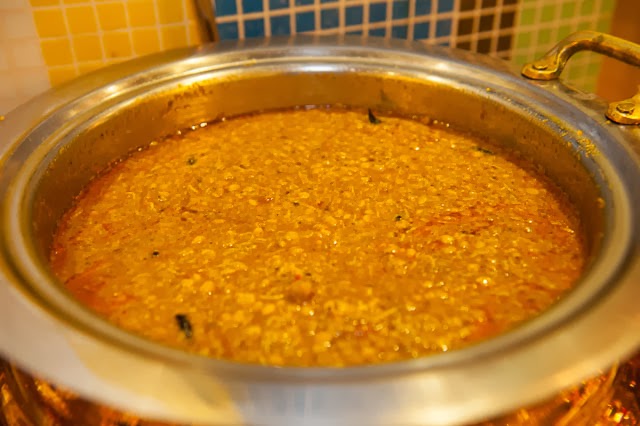 Another Indian dish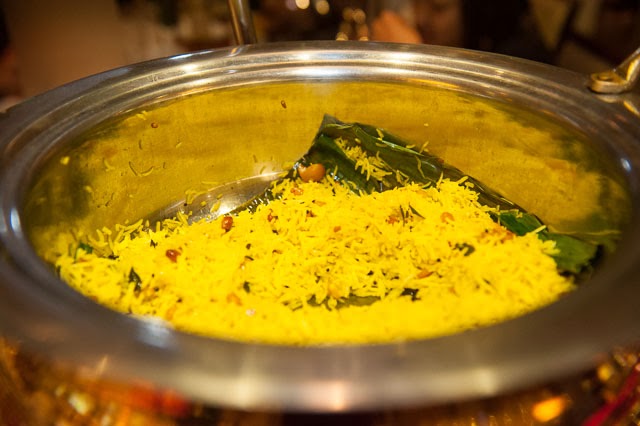 Lemon rice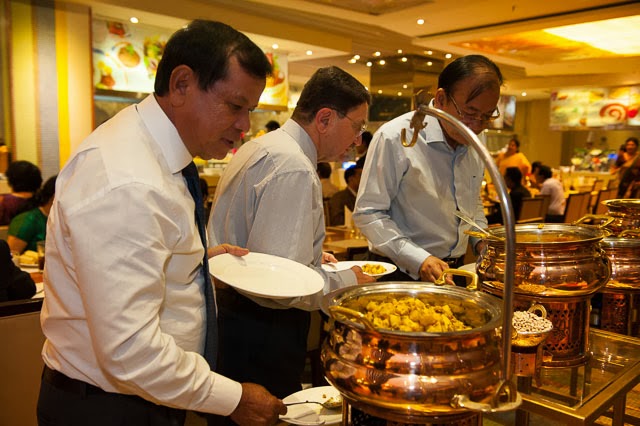 Minister of Tourism seemed to be enjoying his Indian treat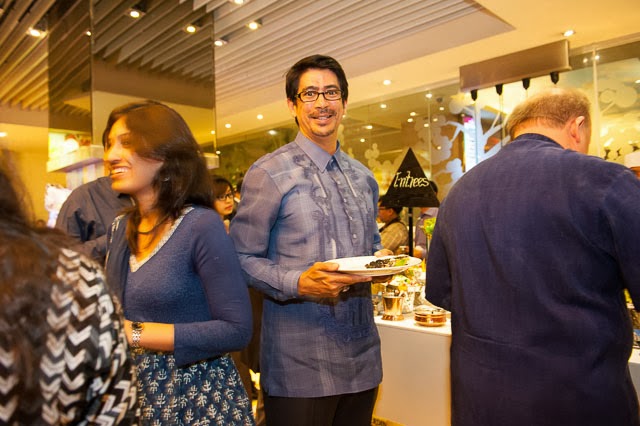 Sheikh Fadilah Ahmad, the Bruneian Ambassador to Cambodia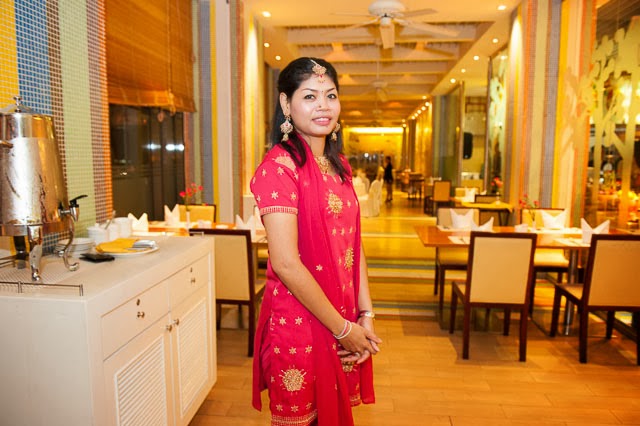 And, the Indian dress here is lovely!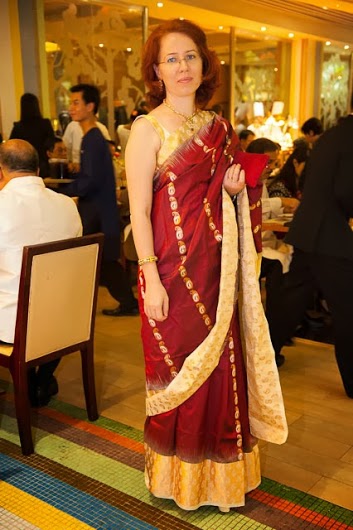 I wasn't sure if she was Indian or a westerner, but she looks great in a saree!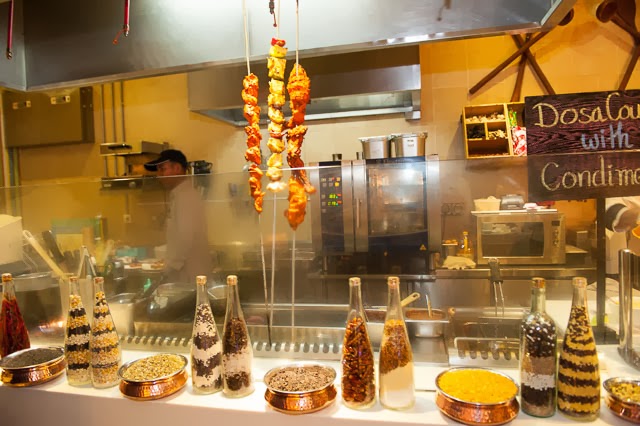 Dosa Corner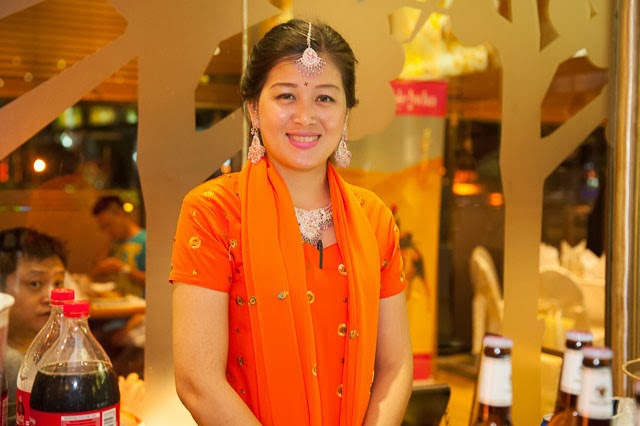 She was very friendly and kindly served me lots of food.
Special thanks to the Indian Embassy for an opportunity to grab some snapshots at the event in October 2013.