I like attending classical Indian dance performances because I can learn a thing or two related to Cambodia-India similarities.
On December 5th, 2012, the Indian Embassy in Phnom Penh organized Charishnu performance, flying a large group of Indian artists from India to Phnom Penh. They performed beautifully for two nights at Chaktomouk Hall.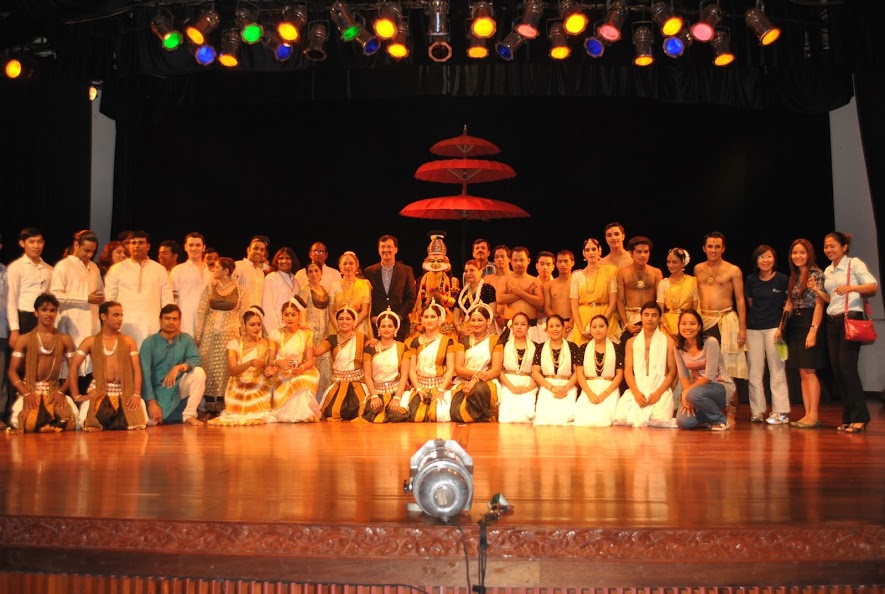 Charishnu dance artists, the Indian ambassador and Cambodian supporters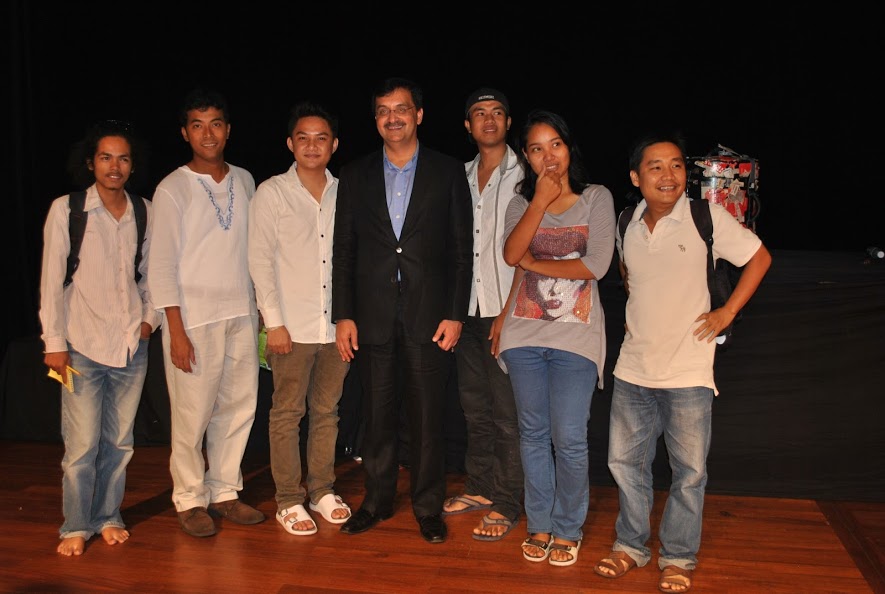 The Indian ambassador and the cloggers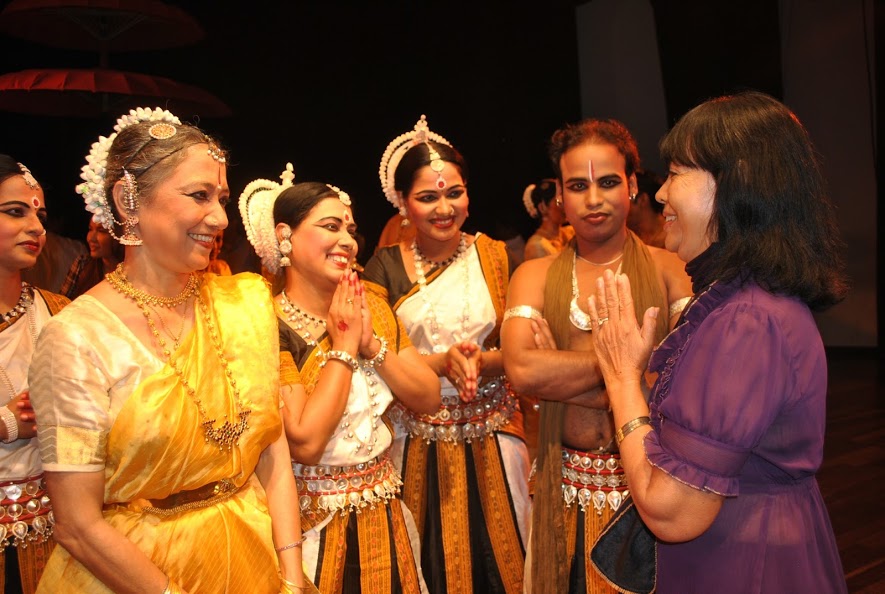 Dy Saveth, Cambodian's veteran actress with Indian female dance masters from India met at Charishnu
Anirudh and I helped the Embassy with its social media campaign, so we came up with an idea to invite our blogger friends. A few bloggers invited included: Tharum Bun, Chetra Chap, Kakrona chan, Sophat Soeung, Reaksmey Yean, Sovathary Bon.
Grand Ramayana Classical Dance 
This year alike, the Embassy of India along with their Ministry of Culture, Government of India, is organizing a Grand Ramayana Classical Dance Performance by renowned Kalakshetra Foundation from India as one of the  important  components of Festival of India in Cambodia.
This classical dance would be performed on Feb. 14-15, 2014 at 1800 hrs. at Ballroom, Hotel Sofitel, Siem Reap  and on Feb. 17-19, 2014 at Chaktmouk  Theater, Phnom Penh. I believe that these will be enthralling performances on different themes  extracted from chapters of the great Indian Epic, Ramayana,  like Jatayu Moksham, Mahapattabhisekam and Choodamani Pradanam on each day.
Kalakshetra Foundation is an autonomous body under the Ministry of Culture, Government of India since 1993, started by Smt. Rukmini Devi in 1936 imparting education through arts.  Since the early years the institution has performed to wide acclaim around the world and continues to uphold the highest standards of performance.  The collection of performance includes mythology based dance-dramas, classical and contemporary Bharatanatyam compositions. Kalakshetra productions have come to be recognized worldwide for their impeccable technique and aesthetic.
Entry to the Ramayana Classical Dance programme is free and show would start at 1800 hrs. on each day .  You can go to see the performances with your family and friends to enjoy the riveting and never-to-be-missed performance.
For more details on visiting troupe, please visit  website www.kalakshetra.in