Back on Tuesday, I was invited to have some tea and review YuriTea teashop right in front of my school, RUPP. The first thing I noticed was the three-color theme inside the shop. The light blue, yellow, and white fit very well with the gray-ish wall and light wooden furnitures. I walked past the cashier counter and the room with tables and chairs to another room where a few of my seniors were sitting Japanese style on the mats next to two low tables.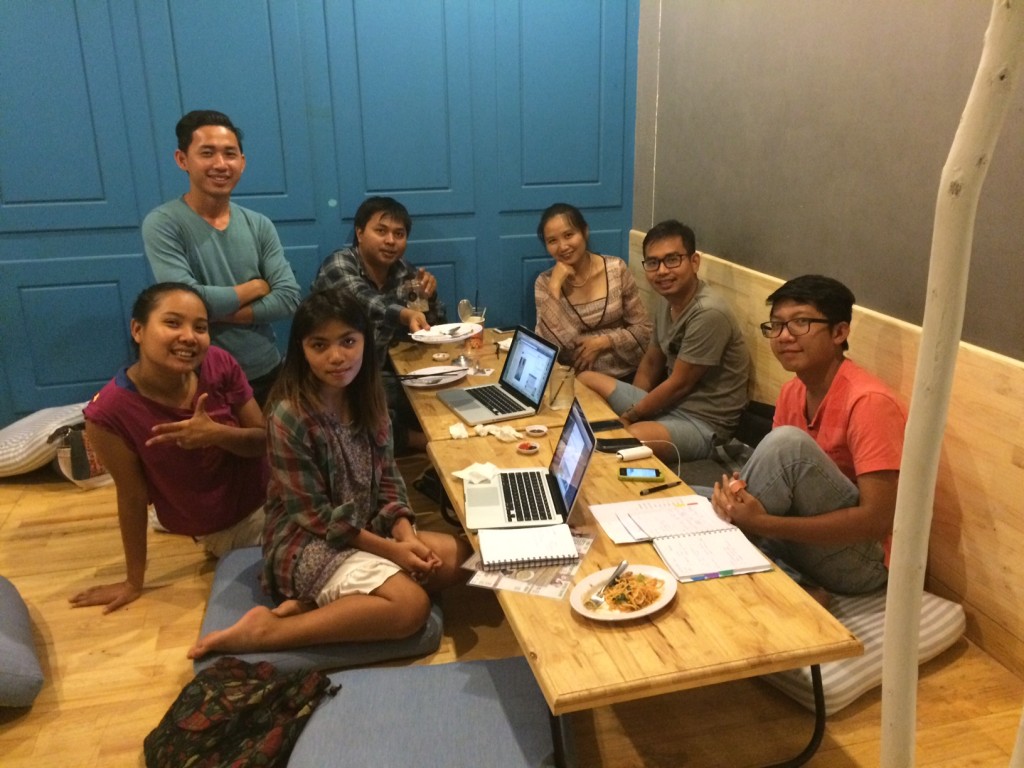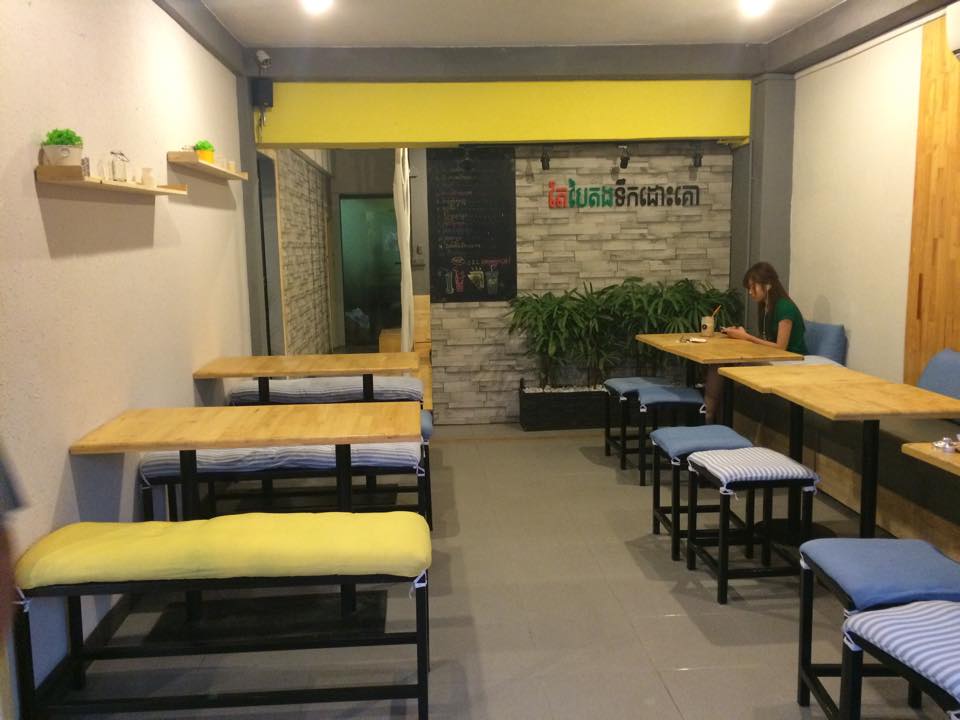 Mr. Vandeth Dararoath, 26 and Mr. Sem Sangvarith, 28 met in China back in 2012, only to continue their friendship and opened this teashop in August of 2013, simply under the name of "Milk Green Tea". Realizing that it is hard to introduce to people, they changed it to YuriTea a couple weeks ago. Thanks to my friend, Kounila, I got to take a picture with one of the cofounders here. As the teashop is located right in front of the Royal University of Phnom Penh, it is usually packed with the university students. Some people would usually stay from 9 am to 3 pm due to the very productive environment here, not to mention their conveniently fast wifi connection!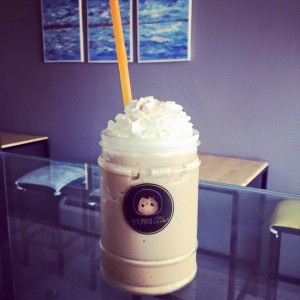 Their specialty is the milk with 11 selections and 5 varied toppings from the typical bubbles to green beans. I had a latte, as I was a bit groggy. Surprisingly, their ice latte is quite light, much to my liking. They excluded the syrup in a tiny glass beside the coffee, so I found it easy to adjust the taste. I strongly recommend this drink if you think of dropping by YuriTea. Just remember how comfortable it is to sit down with your assignment team to enjoy a fresh drink and yummy food there.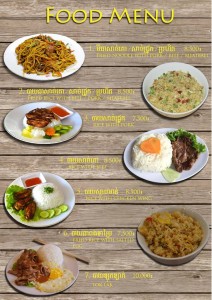 They have 7 selections of food from the menu, which includes the 'Fried rice with salty egg' my friend, Kounila tried, and the 'Fried noodle with beef' I personally tried. I stole a few bites from Kounila's dish, surprising myself with a refreshing taste which I can't find every day. The floury but creamy texture of boiled eggs crushed hard is the highlight. Furthermore, you can have very yummy Lok Lak, one of Cambodia's signature dishes for just $2 there. Overall, a customer would pay from $1.90 to $2.50 for dishes while paying $1.50 to $2.15 for their drinks.
YuriTea has an impressive drink menu: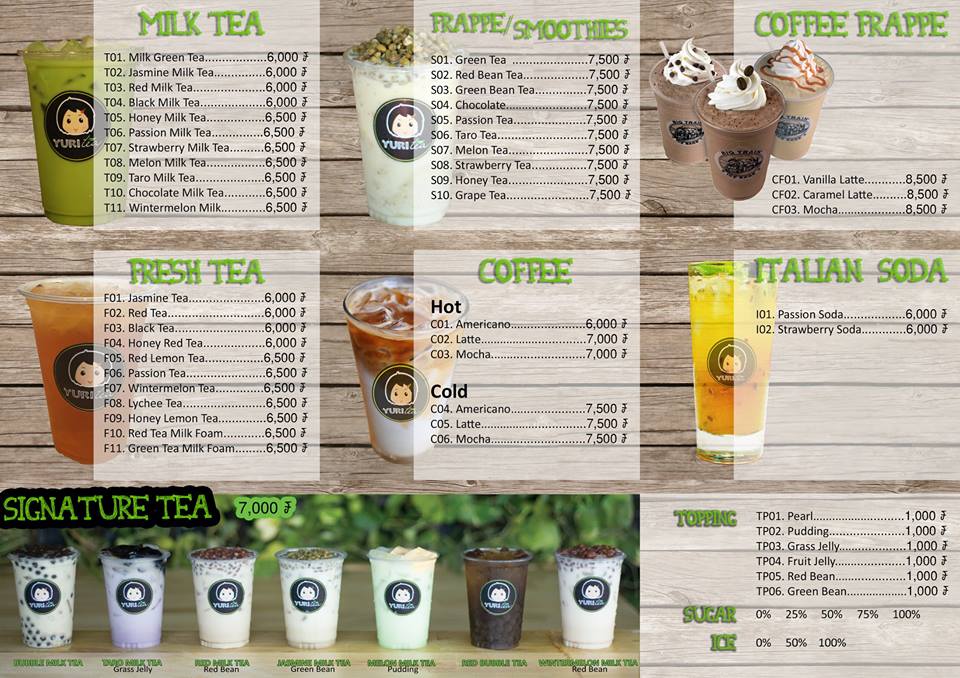 I have to admit that I was very much fond of this fried noodle, though I am usually very picky of such cuisine. I bet this teashop has some special methods in cooking the eggs! And, the fried noodle was ridiculously delicious!