My first time to watch Spongebob animation went very well. I heard there are many spongebob episodes back in the old days. The title of the movie made me expect to see Sponge landing on the ground, but the movie took a bit long under the sea. Still, the movie did a good job in producing humour, and I sure heard people in the theatre laugh from time to time. Allow me to brief you on the story, but I won't spoil it at the end.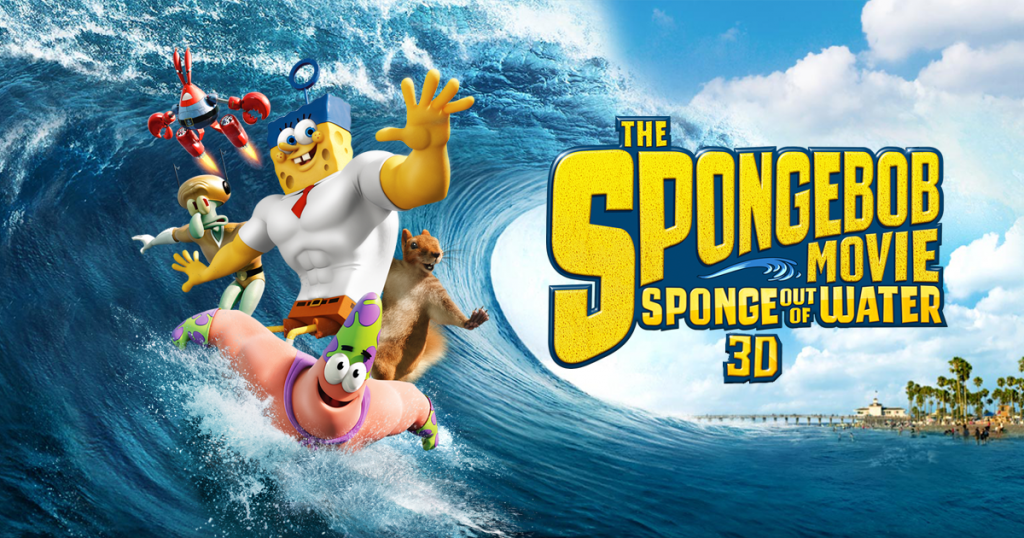 The movie began with a pirate named Burger Beard who narrates a story of Spongebob and the lost of Krabby Patty formula to a flock of seagulls. At the Bikini Bottom is small town where Spongebob works in a famous burger shop in which every individual in the town dies for a burger from this shop. Such popularity gains hatred and anger from Plankton who also opens a burger shop opposite Spongebob's shop. Therefore, Plankton makes a master plan to steal the Krabby Patty formula from Spongebob's shop which later disappears during the fight between Spongebob and Plankton. Soon, the Bikini Bottom falls into chaos because of the absence of Krabby Patty formula that makes the yummiest burgers ever. At the end, Plankton and Spongebob who become jobless decide to team up to recover the lost formula, which later leads them to build a time machine, and leave the sea for the ground. In each and every plot of the first beginning when the issue arises are accompanied by funny conversations, songs and hilarious acts that can't keep the theatre in silence.
I would rate this movie 3 out of 5 for it gives good sense of humor, and good graphic 3D. And the sound effect is also good. I would recommend this movie best for the kids and adults who love humour and funny animations.
IMDB rate: http://www.imdb.com/title/tt2279373/