Three Hundred Fifty Cambodian women graduated from the "Business Network Strengthening program" funded by the United States Agency for International Development's (USAID) Women Entrepreneurs Act (WE Act) Project and implemented by Support Her Enterprise (SHE) Investments.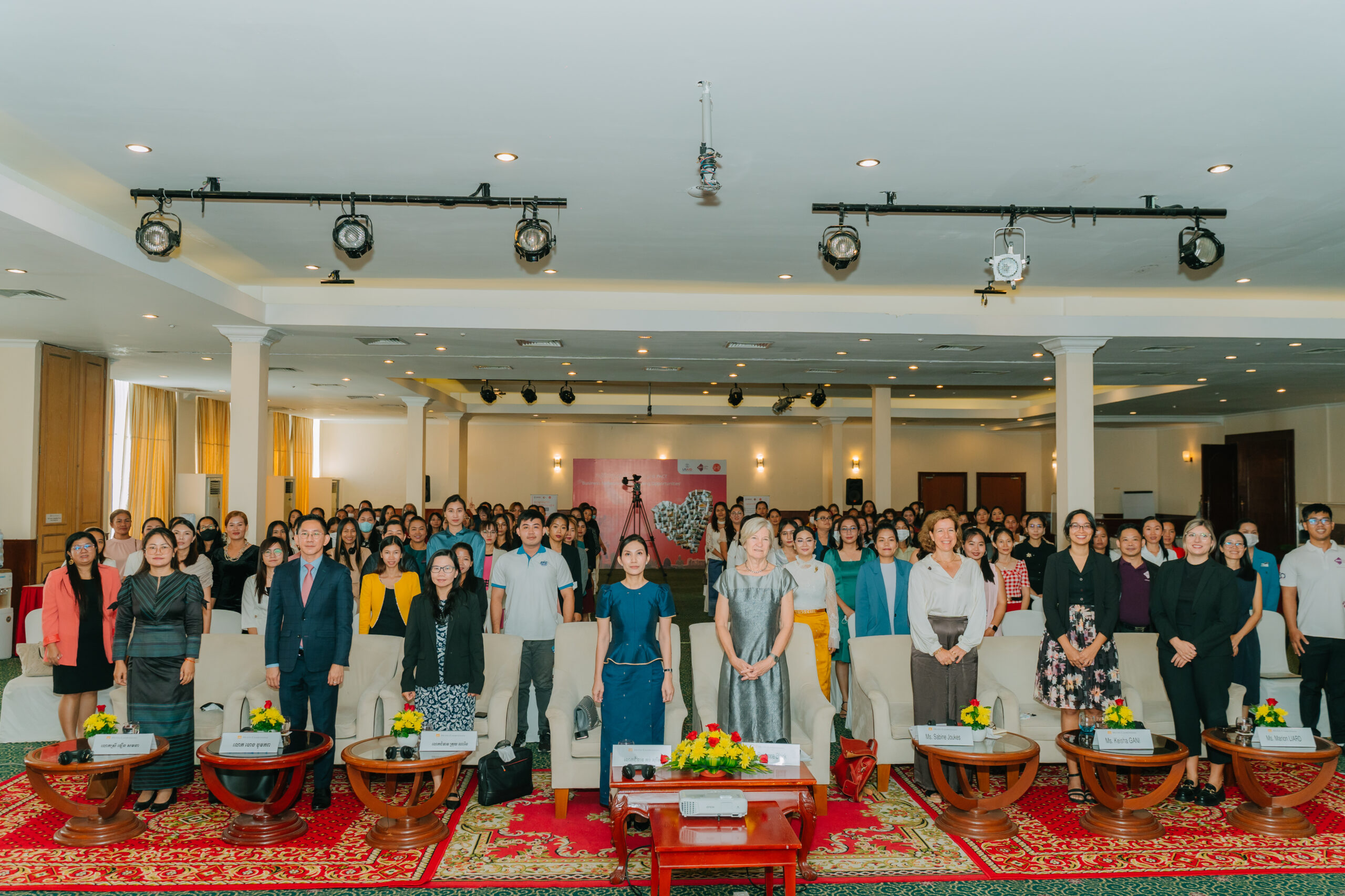 The project supports young women entrepreneurs in Phnom Penh, Siem Reap, Kampong Cham, Kampot, and Battambang to grow their micro-sized businesses.
"We are proud to have supported a large number of young women entrepreneurs through our WE Act program and SHE Investments," said Ms. Rebecca Black, USAID/Cambodia Acting Mission Director. 

"Women entrepreneurs play a vital role in enriching the civic and political life of democratic societies not only by owning and growing their businesses but also by working together through business associations to influence policy."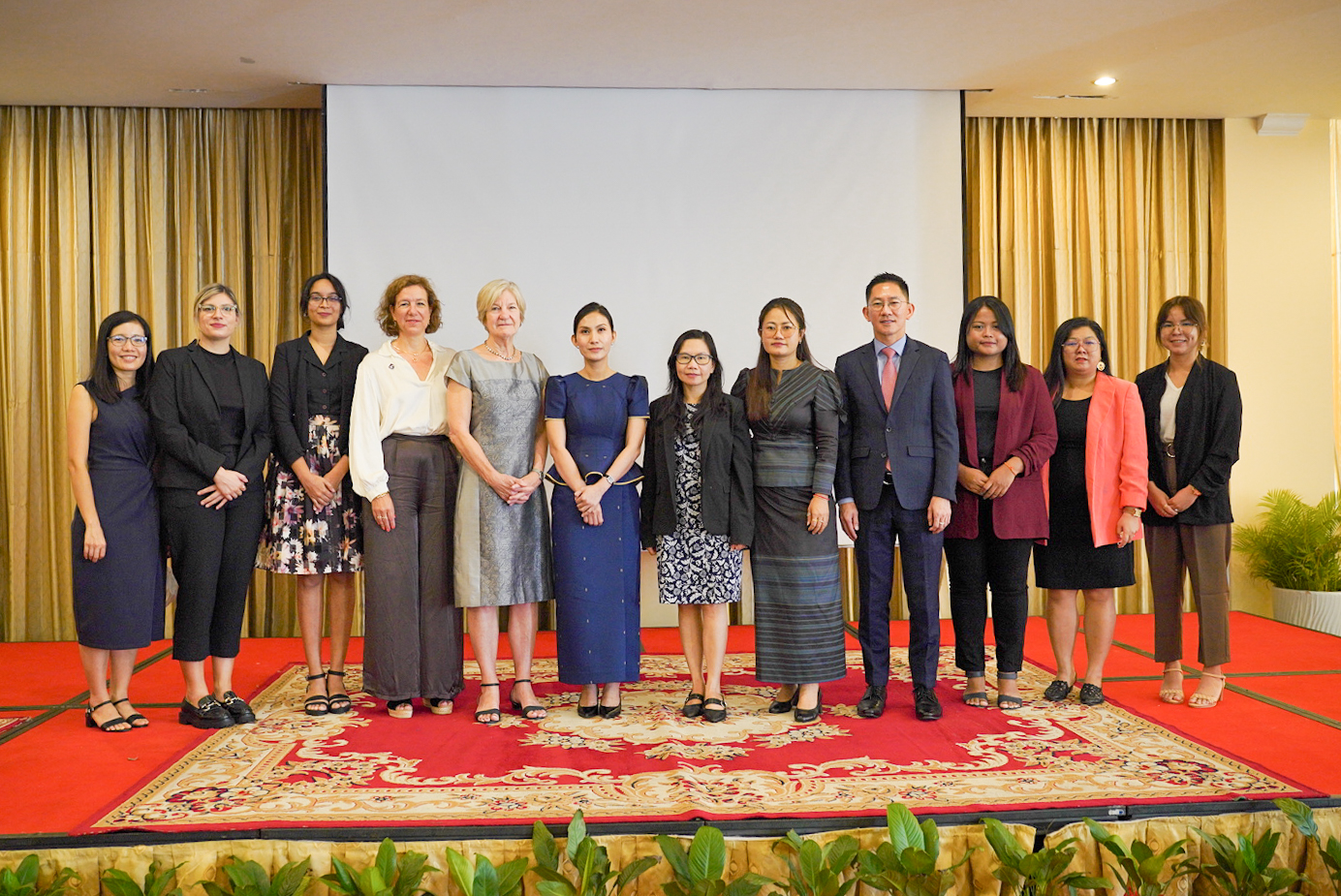 More than 160 young women entrepreneurs, representatives from NGO partners, the Ministries of Women Affairs and Economy and Finance, and the National Bank of Cambodia attended the graduation event. 
Her Excellency Koung Sorita, Undersecretary of State of the Ministry of Women Affairs, and Ms. Rebecca Black handed certificates to the graduates. 
Business Network Strengthening program for Young Women Entrepreneurs is a three-year project implemented by SHE Investments with financial support from USAID through the WE Act Project, managed by Pact Cambodia.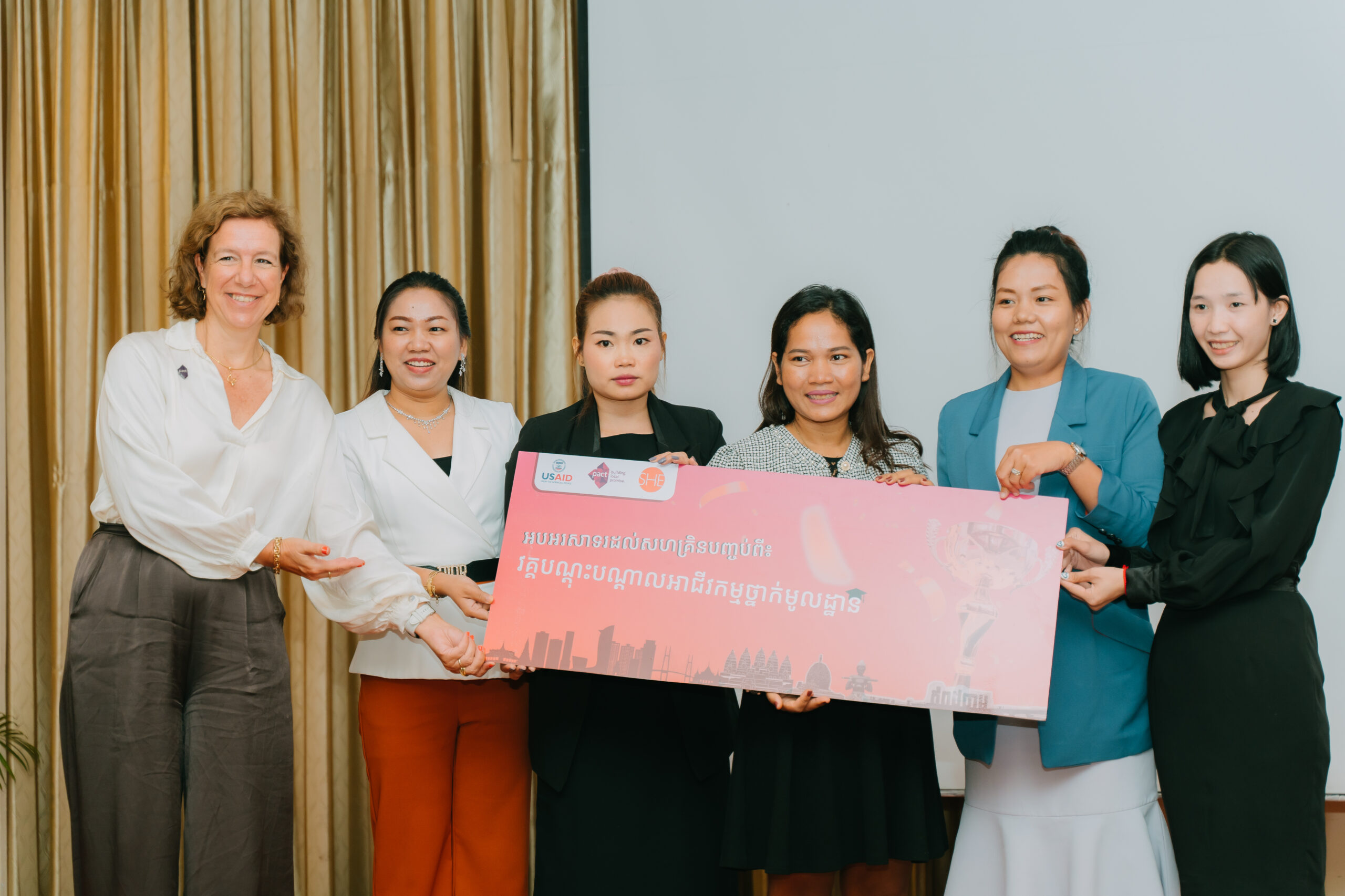 SHE Investments organized 6 incubators , 10 Financial literacy , 2 mini grants and through those program there are 113 Incubator Program Graduates, 171 FL graduates, 66 Covid-19 recovery mini-grants graduates.
Services include role-model videos and membership programs offering a wide range of opportunities including mentoring and coaching to the businesswomen

"The young women entrepreneurs who participated in this project have built a greater sense of confidence and ownership of their businesses in what has been an extremely difficult time due to the impact of COVID-19," said Ms. Keisha Gani, Acting Country Manager and Head of Operation at SHE Investments.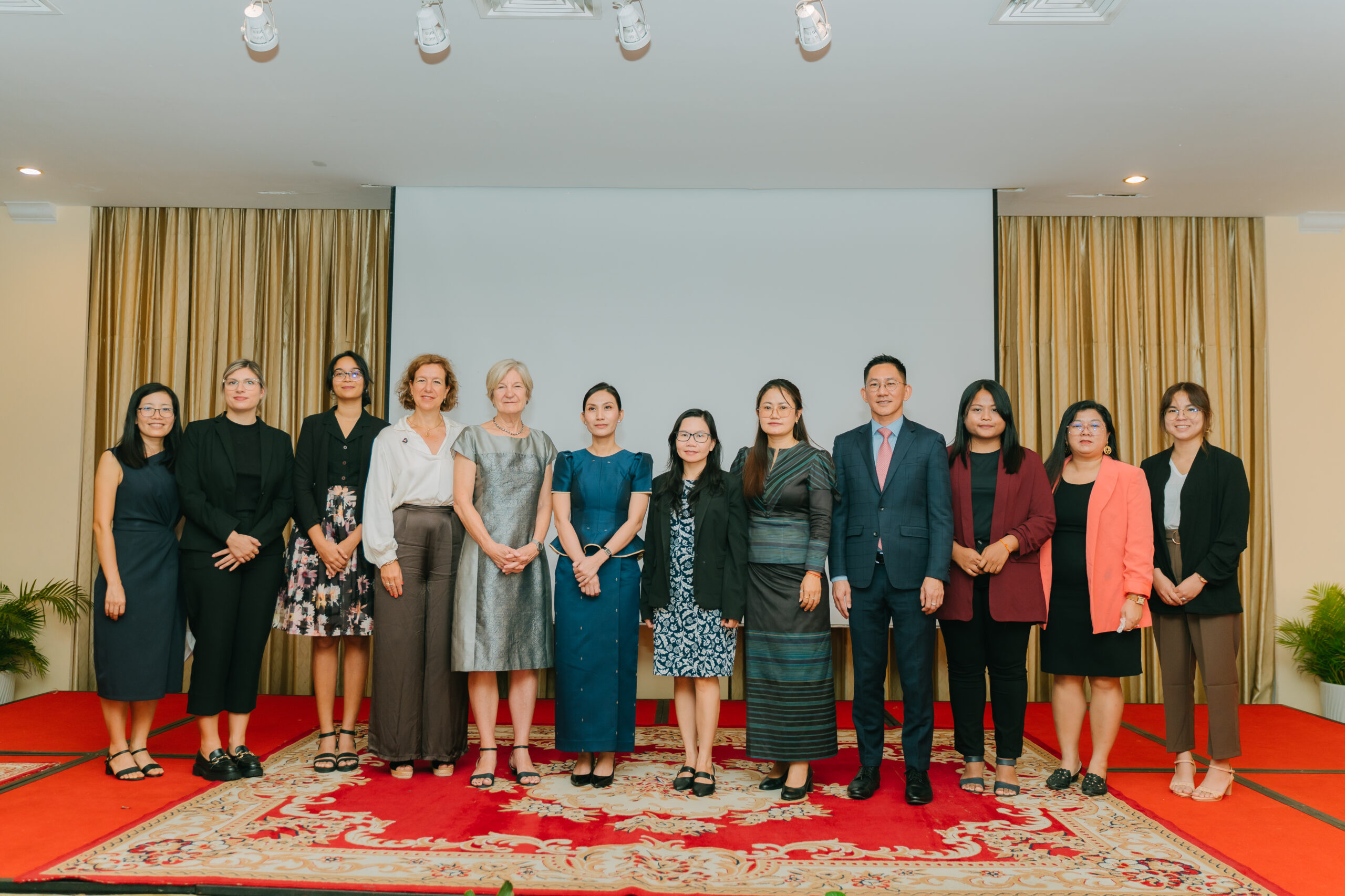 "The training, networking events, and other resources provided to them throughout this project will not only strengthen this community of women who continue to grow their business, but also lead to social, economic, and environmental impact."
About USAID/Cambodia 
Reaching all 25 Cambodian provinces, USAID works with Cambodian and international partners to implement a range of programs that benefit all Cambodians. Our work focuses on strengthening democratic governance and human rights; improving health and nutrition, supporting education and child development; increasing agricultural production and food security; conserving forests and watersheds; and helping farmers and households adapt to and mitigate the impact of natural hazards. 
About Pact and the WE Act project
Founded in 1971, Pact strives for a world where all people are heard, capable and vibrant. Pact has empowered marginalized people in Cambodia since 1991. With partners, Pact implements the Women Entrepreneurs Act (WE Act) project funded by U.S. Agency for International Development (USAID) since August 2018 to empower young women entrepreneurs to fulfill their full potential as entrepreneurs and succeed in their business and constructively participate in the society.
About SHE Investments
SHE supports women micro-small entrepreneurs to scale their business through Cambodia's first and only gender-focused and culturally tailored business incubator and accelerator programs. SHE provides training, mentoring, coaching, and financing opportunities for women running micro-small enterprises in Phnom Penh, Siem Reap, Battambang and other provinces across the country. 
For more information: 
Mr. Tri Leng
WE Act Communications Manager
077 66 76 76