Credit Bureau (Cambodia) Co., Ltd. (CBC) has been awarded "Best Companies to Work for in Asia 2021" in Cambodia by HR Asia, a reputed bi-monthly HR magazine with circulation across 12 countries in Asia.   In Cambodia, 175 companies applied out of which only 9% made it to the list of the Best Companies to Work For in Asia including CBC.
This prestigious award is given to CBC as a recognition of the company's outstanding performance in HR practices with best employee engagement and remarkable workplace culture. As the name suggests, HR Asia awards focusses on companies across Asia that have performed exceptionally in HR practices. Due to its well-known status, the award has brought a number of companies from various types including multinational corporations.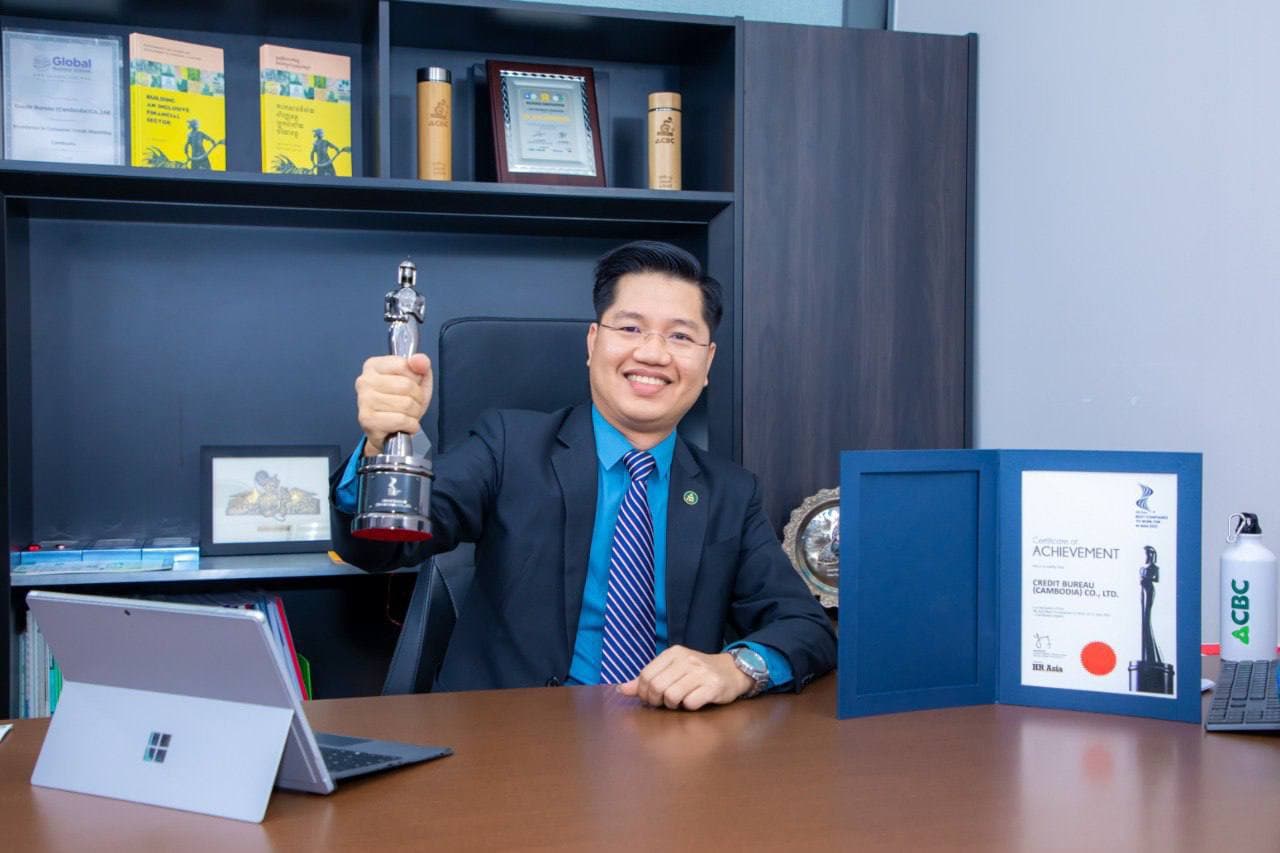 Mr. Oeur Sothearoath, Chief Executive Officer of CBC, said that CBC strongly believes in the importance of building a healthy workplace environment for employees. He continued, "This award would not be possible without the dedication of our employees who believe in our commitment to make an impact across the financial sector in Cambodia."
Earlier this year, CBC also launched the Employee Innovation Programme which provided an open platform for all its employees to pitch their unique ideas on company's growth and advancement and subsequently invest on the implementation.    
Established in 2012, CBC currently provides credit reporting solutions covering more than 7 million consumers catering to credit risk assessment and data analytics needs of 170 financial institutions. CBC has been directly contributing to financial inclusion and enabling business environment in Cambodia.
About CBC
Since 2012, CBC has been the leading provider of financial information, analytical solutions, and credit reporting services to financial institutions and consumers in the Kingdom of Cambodia. CBC assists customers in managing the risks and rewards of commercial and financial decisions through a range of solutions: Consumer Credit Report, Commercial Credit Report, K-Score, Data Analytical Report, Portfolio Monitoring Service, Portfolio Review Service, and Customized Solutions.