As part of its ongoing effort to improve financial literacy in Cambodia, Credit Bureau Cambodia (CBC) is pleased to announce Credit Report PLUS. This new and improved Financial Health Check service feature available exclusively on CBC Mobile app that will help borrowers stay on top of their financial health.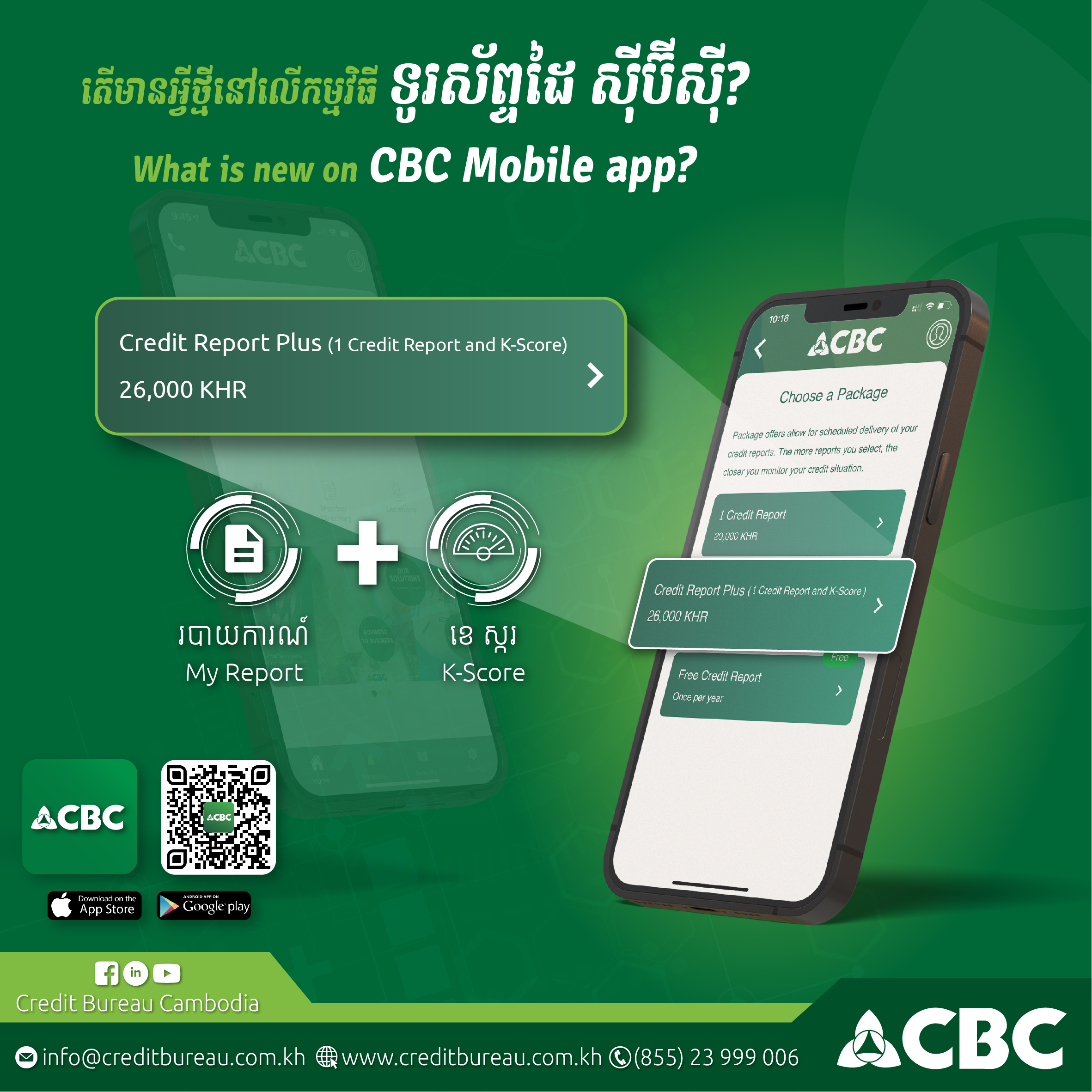 Credit Report PLUS combines CBC's Consumer Credit Report with its K-Score service, providing borrowers with a complete picture of their financial health. This is offered at a  more affordable rate than it costs to buy the Personal Credit Report and K-Score via subscription separately making comprehensive financial health check more cost efficient for consumers across the country. Those who have been requesting single credit report from CBC can now take advantage of the benefits (1 Credit Report + 1 K-Score) of Credit Report PLUS for a small additional fee.
By improving their K-Score, consumers can likely increase their borrowing limits depending on the lending policies of financial institutions. The score boils down a customer's creditworthiness into a single number, making it easy for borrowers to know where they stand.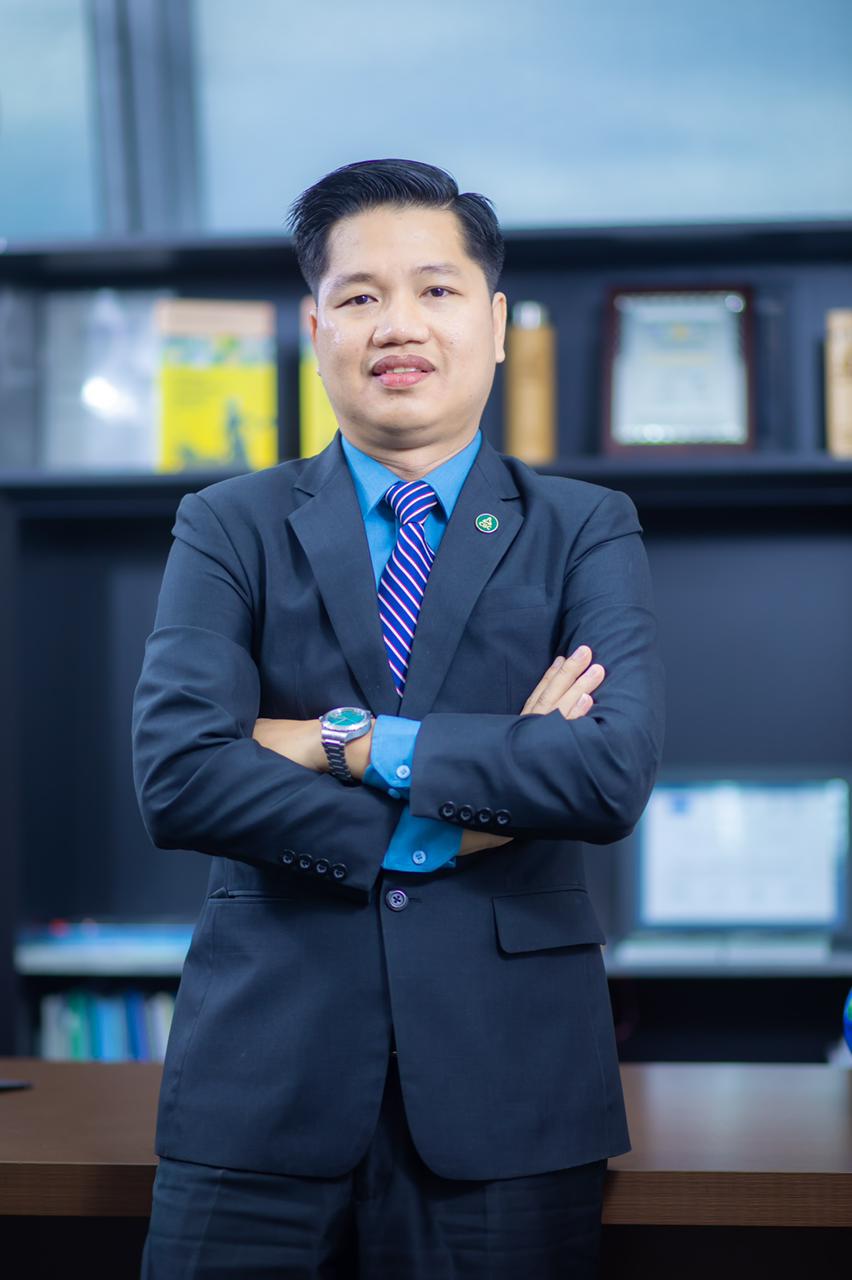 "We have launched Credit Report PLUS to better serve the needs and provide flexible option to consumers after one year of launching our mobile app.This new feature aims to improve financial literacy and encourage responsible financial behaviour in Cambodia. Borrowers will gain a better picture of their financial health and will be able to work to improve their creditworthiness, maintain their K-Score,  and report any inaccuracies in their credit report," CBC CEO Mr Oeur Sothearoath said.
According to latest data in the third quarter Consumer Credit Index Report published by CBC, consumer credit applications jumped 38 per cent compared to the second quarter. Data showed a 5.84 per cent increase in loan balances. Loans 30 days past due also increased by six per cent, which shows the importance of creating a reliable system that quickly assesses credit risk. With Credit Report Plus, borrowers can make better-informed decisions.
The new feature on CBC Mobile will increase financial literacy in the Kingdom and create an environment where the financial sector can grow. When borrowers' financial health is a known, reliable commodity, lenders can disburse loans confidently and borrowers can take steps to improve their creditworthiness.
This transparent system will encourage borrowers to care for their financial health by rewarding them with high K-Scores leading to more financial flexibility.
The Personal Credit Report thoroughly outlines a consumer's loan history and the K-Score uses advanced data analytics methods to consolidate this history into a single score that indicates the borrower's overall creditworthiness.  
CBC is currently the only credit reporting institution in Cambodia offering credit reports and K-Score.
About Credit Bureau Cambodia
Since 2012, CBC has been the leading provider of financial information, analytical solutions, and credit reporting services to financial institutions and consumers in the Kingdom of Cambodia. CBC assists customers in managing the risks and rewards of commercial and financial decisions through a range of solutions, including Consumer Credit Report, Commercial Credit Report, K-Score, Data Analytical Report, Portfolio Monitoring Service, Portfolio Review Service, and Customized Solutions.