Phnom Penh on 19th March 2021, Credit Bureau (Cambodia) Co., Ltd. (CBC) made contributions to support initiatives of Phnom Penh Capital Hall in containing the spread of COVID-19. CBC handed over KHR 40 million financial contribution along with 50,000 pieces of protective masks and 12,000 water bottles in the presence of H.E. Khuong Sreng, Governor of Phnom Penh City.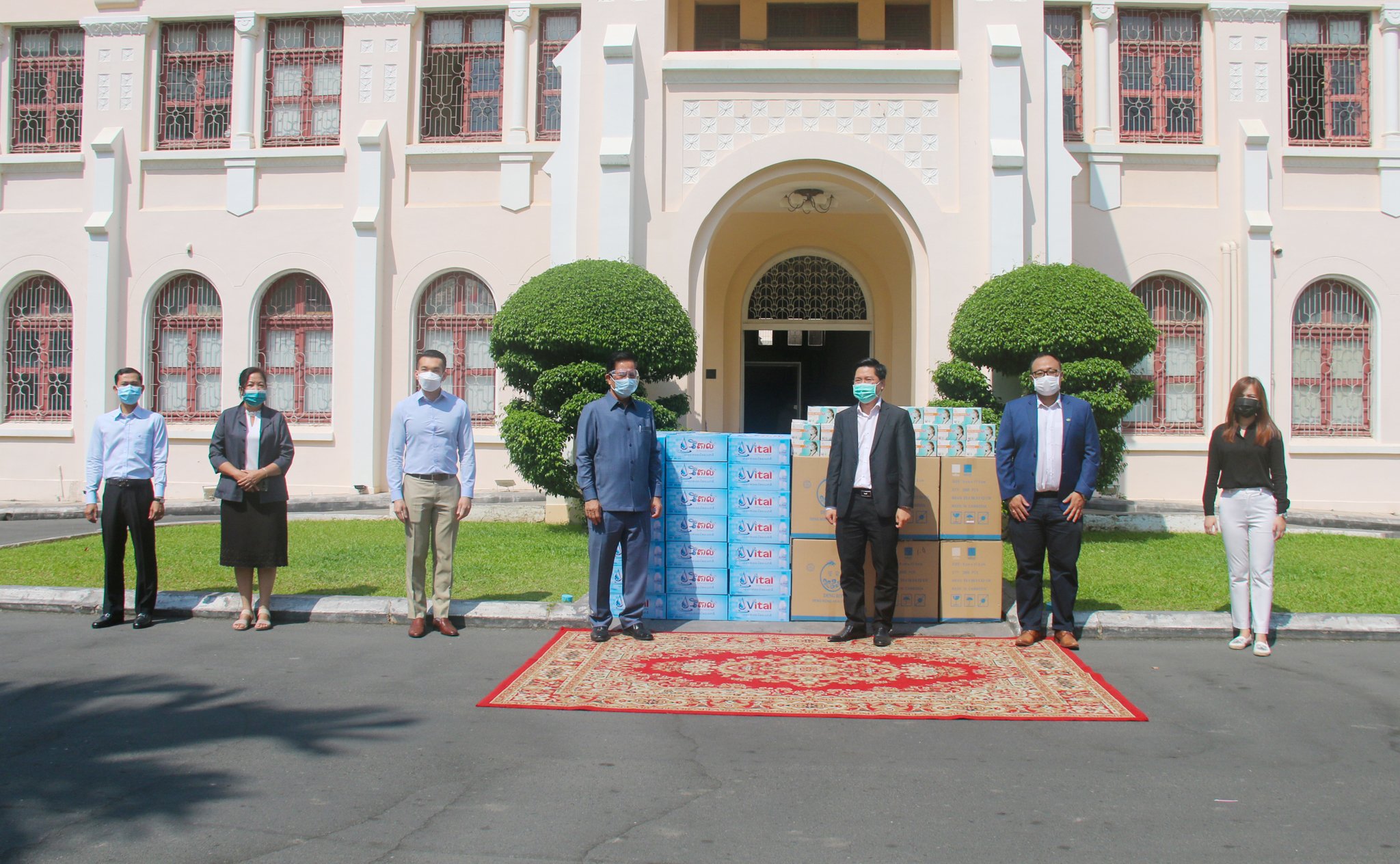 In line with Corporate Social Responsibility practice of the company to give back to society, CBC has extended the contributions to support the local government to expand their resources to better serve the residents to combat the impact of the pandemic in light of the recently growing spread of COVID-19 in the city. There are 616 COVID cases in Phnom Penh since February 20 community incident.  
"With the rise in the number of COVID-19 cases and hotspots after the February 20 community incident, there are 19,608 residents in Phnom Penh who are under quarantine. The financial support from CBC will enable the City Hall to provide emergency assistance in terms of allowance and food supplies to needy individuals and families under quarantine. The masks and water bottles will be distributed to residents as well as social workers and volunteers deployed throughout the city to combat against COVID-19", according to Excellency Governor Sreng.

Mr. Oeur Sothearoath, Chief Executive Officer of CBC said, "The outbreak of COVID-19 has thrown an unprecedented challenge to all of us. We should all stand together and fight the challenge. We are committed to support the local authority in this critical time to fight against the pandemic."
The day also marks the completion of nine years of serving the Cambodian economy for CBC by promoting credit information transparency towards credit market efficiency, credit risk management and financial inclusion. Since the onset of the pandemic last year, CBC has been undertaking adequate safety measures to keep their staff safe and scaled up digital channels to uninterruptedly serve the financial institutions and borrowers in the country for efficient credit risk assessment.