I could still remember the smell of Domino pizza on my tongue even though I had a bite of it just three days ago. That afternoon on January 21st, I decided to award myself with awesome Pizza after spending two weeks working on my research thesis. Well, in Phnom Penh, there are many pizza places such as Pizza Company, Pizza world, Street Pizza. They are great, but I choose Domino's Pizza, a new pizza franchise in Phnom Penh.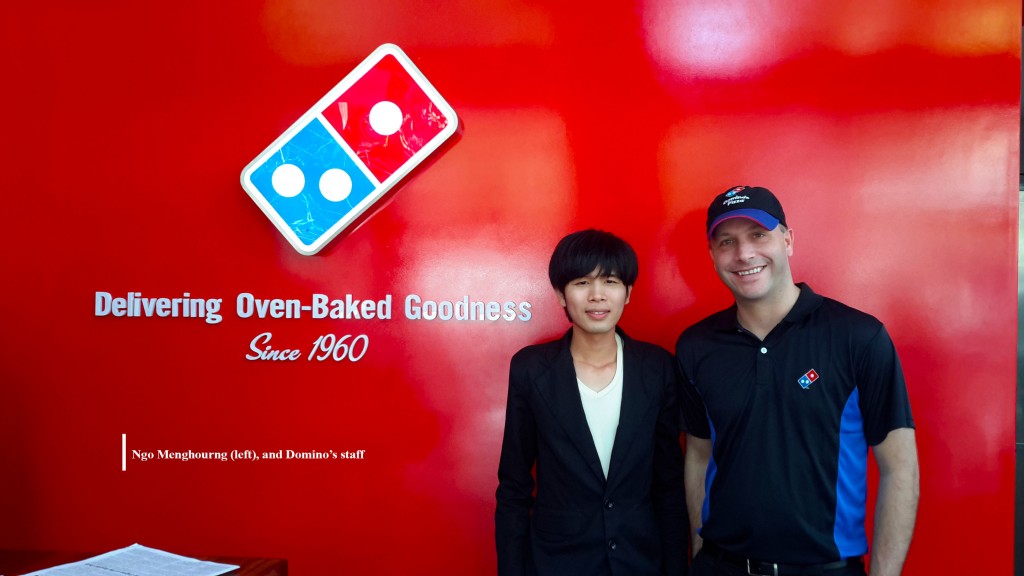 When I walked into Domino's Pizza, the atmosphere cheered me up. With the western-style design, Domino's Pizza made me feel like I was in another beautiful world. If you have visited Brown Café before, you will probably feel Domino's Pizza deserve even more applause. What makes this restaurant unique is their service '30 mins or free'. But that is not the end of my excitement. Let's talk about Pizza there!
At Domino's Pizza there are three types of Pizza: Classic, Deluxe and Premium, and I did try each of them with my two other friends. I ate Ultimate Pepperion (Classic), BBQ Chicken (Deluxe) and Meat Lover (Premium) and among them I love Ultimate Pepperion the most. Though it is a bit saltier than my taste, the crispy thin Pepprion with sausage brought me joy. It was so dish-licking good!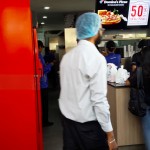 Beside pizza, the taste of chicken wings at Domino's Pizza was a pretty unique flavor. Plain Wing was soft, oily, but a bit tough while Spicy Wings tasted a bit like curry, not oily and it got me goosebumps. There are still more that I have to go taste like Kickers, Super Hawaiian and Hut&Blazing.
Like other fast food places, Domino's Pizza is an international franchise from America. Though it has in the Kingdom of Wonder, Domino's Pizza has already gained popularity among youth because Domino's Pizza serves a variety of new taste of aromatic food like pizza, chicken and more. You can find it here: Address: Pasteur (St. 51), corner of St. 288, 12302 Phnom Penh. Tel: 018 002 020