By the start of 2021, city residents will have another commercial shopping option with the Grand Opening of View Park Mall in the Phnom Penh City Center. Located in the Boeung Kak Lake area, the beautifully-designed four-story mall will offer a wide array of local and international retail brands, food and beverage options, office co-working space, and a sky bar. View Park Mall is developed by PAKZONE Property Management Co., Ltd, and will be managed by C-Herald Property Service Co., Ltd which has more than 13 years of experience managed of shopping malls, Office Buildings, Apartment, and Condominiums.​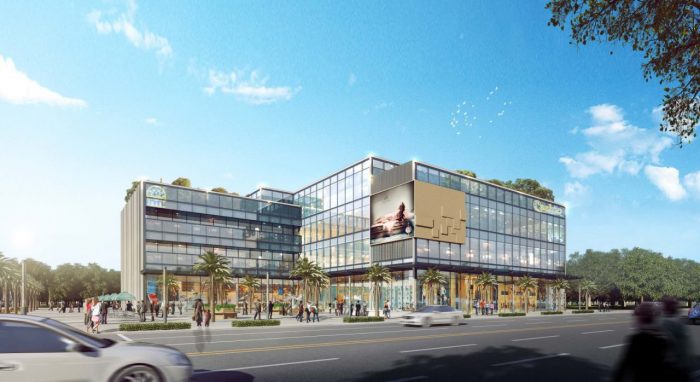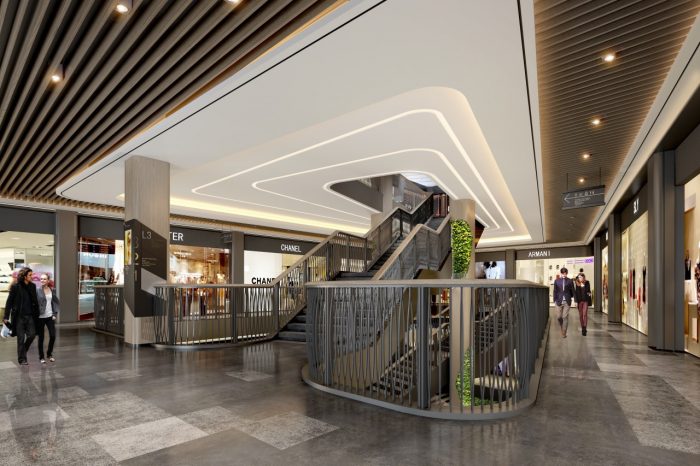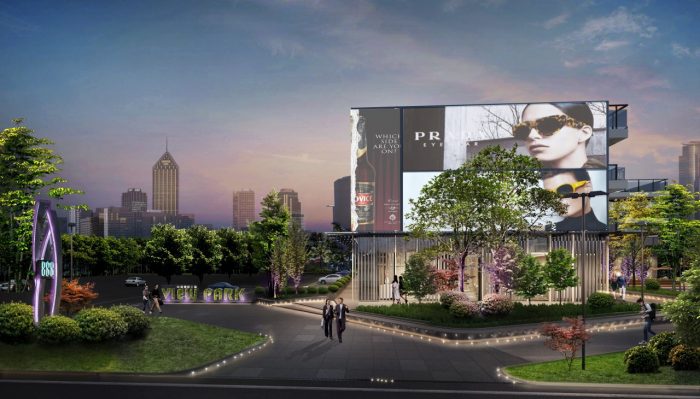 The mall's areas available for lease is 9,000 square meters. Our leased occupancy is 80 percent completed, and its proximity to villas, hotels, schools, sports complexes, and two other shopping malls in the Phnom Penh City Center promises visibility and high foot traffic. With newly paved roads in the area, the mall is easily accessible to all parts of Phnom Penh, including the greater Toul Kok residential and commercial areas. By 2022, world-renowned hotel chain Hilton will open its first ever branch in Cambodia just a stone's throw away from the mall.
"We couldn't have asked for a better location," said the Chairman of PAKZONE Property Management Co., Ltd Leng Thun. "View Park Mall is almost at full occupancy because our retail partners recognize the prominent place our mall will have in Phnom Penh. What the mall offers is a great shopping and dining experience with parking in the center of Phnom Penh, where people constantly on the move can have a place to relax with their families and friends. We fully expect more leasing commitments to be finalized in the coming months from a diverse group of brands also committed to providing an enjoyable, comfortable, and unforgettable shopping experience."
In addition to a pleasant shopping experience, visitors can enjoy View Park Mall's eco-friendly design. Gardens on the roof and outside add a touch of nature, as do the many indoor spaces designated for plant decorations. Large glass window panes all around allow plenty of natural sunlight to come in.
On the Ground Floor, visitors can satisfy their coffee cravings at Rosemary Coffee & Flower, while slaking their thirst from a hot day with some of Peach Tea's iced milk and fruit tea options. Local favorite Bayon Bakery will be nearby with their famous selection of sweet and savory baked goods, while Nice Two Meat U promises a delicious Korean barbecue eating experience. Wild Eatery, meanwhile, will offer a blend of western and Asian foods and desserts. The Ground Floor also houses the premium-condo showroom for City View Residence located right beside View Park Mall, which is also being developed by PAKZONE Property Management Co., Ltd.  
Visitors with a sweet tooth can find something Sweet Dessert Café on the 1st Floor, while browsing for home furniture at Sora Furniture, and getting pampered at Beauty & Hair Salon. The 2nd Floor houses a Gym for fitness enthusiasts, and Santepheap Dental Clinic, which offers a wide range of hi-tech dental services. The mall's flexible office and co-working space, also on the 2nd Floor, continues to receive leasing bids, as do all the remaining leasable units from the Ground Floor to the 2nd Floor, ranging from 13 to 490 square meters.
The roof is on the 3rd Floor, and hosts the mall's sky-bar that will offer tantalizing cocktails and food options, a 360-view of Phnom Penh's growing skyline, and plenty of Instagram-worthy photo opportunities at sunset. Among the greenery and views of the surrounding urban architecture, open area spaces have been designated for community events such as formal parties, weekend bazaars and markets, art shows, and music performances and festivals.
For more information about View Park Mall leasing, please dial +855 16 613 330 or send an inquiry to [email protected].