As we welcome a brand-new year and look forward to Chinese New Year, we know that consumers are looking to create the best celebration moments with friends and family. To elevate those experiences, Heineken® is now offering a special price of $16 for the 24-can case and $8 for the 12-can case nationwide.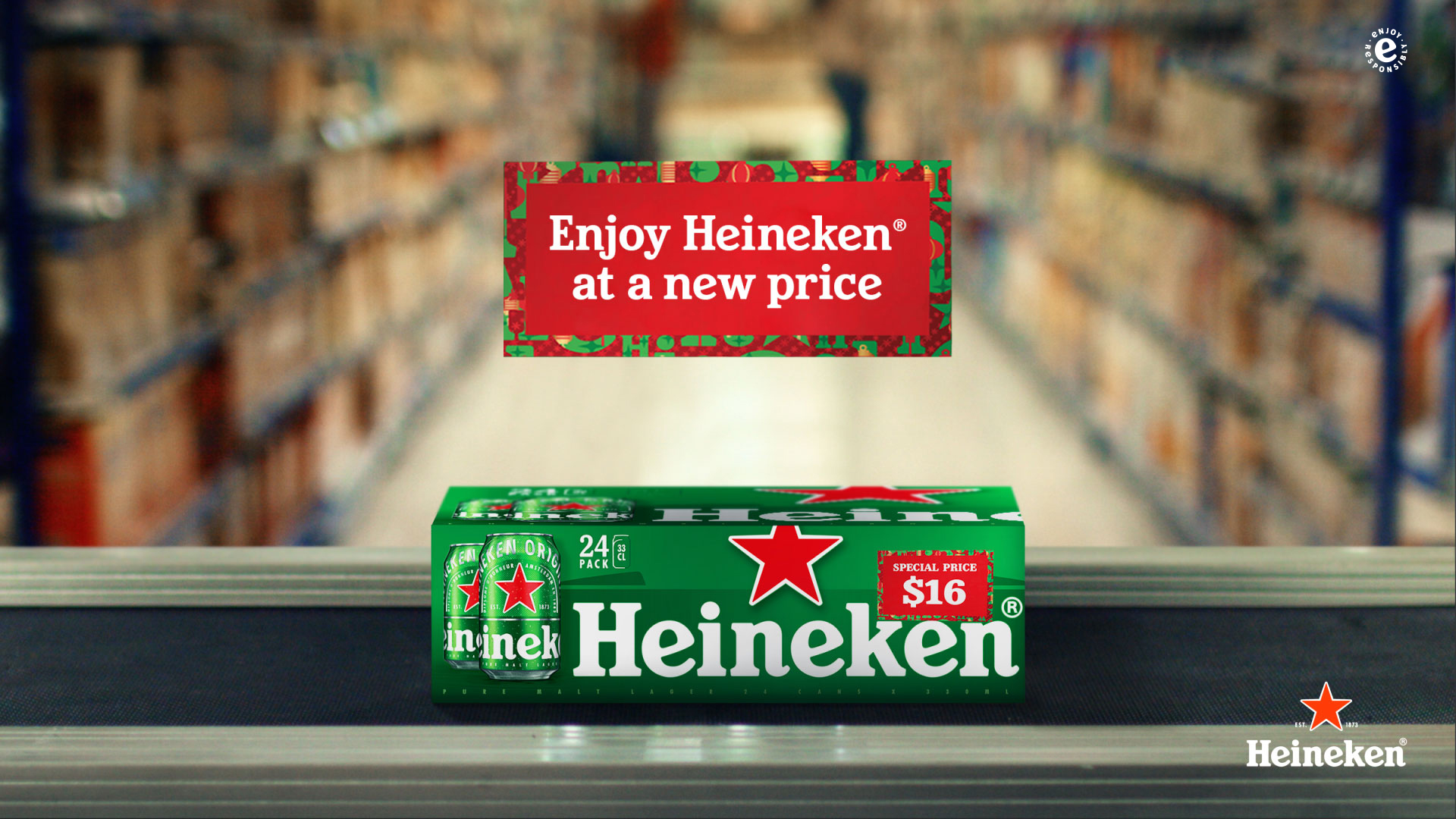 "Heineken® is our flagship premium brand that's known for its high-quality serve. You can expect the same great taste enjoyed for almost 150 years no matter where you are in the world. We hope that Heineken® will elevate many of our consumers' celebration moments in 2022, and together, we toast to a better year!" said Loic de Laubriere, Marketing Director of HEINEKEN Cambodia.  
Known for its refreshing and crisp taste, Heineken® is a great companion with food for those celebratory dinners. With the upcoming Chinese New Year celebrations, elevate those reunions by being the best host and treating your guests with Heineken® or by being the best guest and gifting the gift of Heineken®.  More exciting news is coming soon, so stay tuned to Heineken®'s social platforms for more info.
For Heineken® on:
Facebook: https://www.facebook.com/heineken
Instagram: https://www.instagram.com/heineken_kh/
About HEINEKEN Cambodia
Formerly known as Cambodia Brewery Limited (CBL) – is part of the HEINEKEN Company, the world's most international brewer. The company was born in Cambodia in 1994 as a joint venture between Asia Pacific Brewery Limited and Progress Import-Export Company, before becoming 100% HEINEKEN in 2014. The company employs around 700 employees. It produces, markets, and distributes nationwide its iconic international and local brands – namely Heineken®, Tiger, Tiger Crystal, ABC Extra Stout, Anchor, Anchor White and Gold Crown – according to the highest international standards brought from The Netherlands where its roots belong. Sustainability for people, planet and prosperity is embedded in the business in order to ''Brew a Better Cambodia".