Happy Football Cambodia Australia today announces that their Under 16 Girls team will be the first Cambodian team to participate in the JSSL 7's football tournament, which will be held in Singapore from April 7th to 9th, 2023. After extensive training since November 2022, HFCA has selected a team of 12 girls to represent them at the tournament.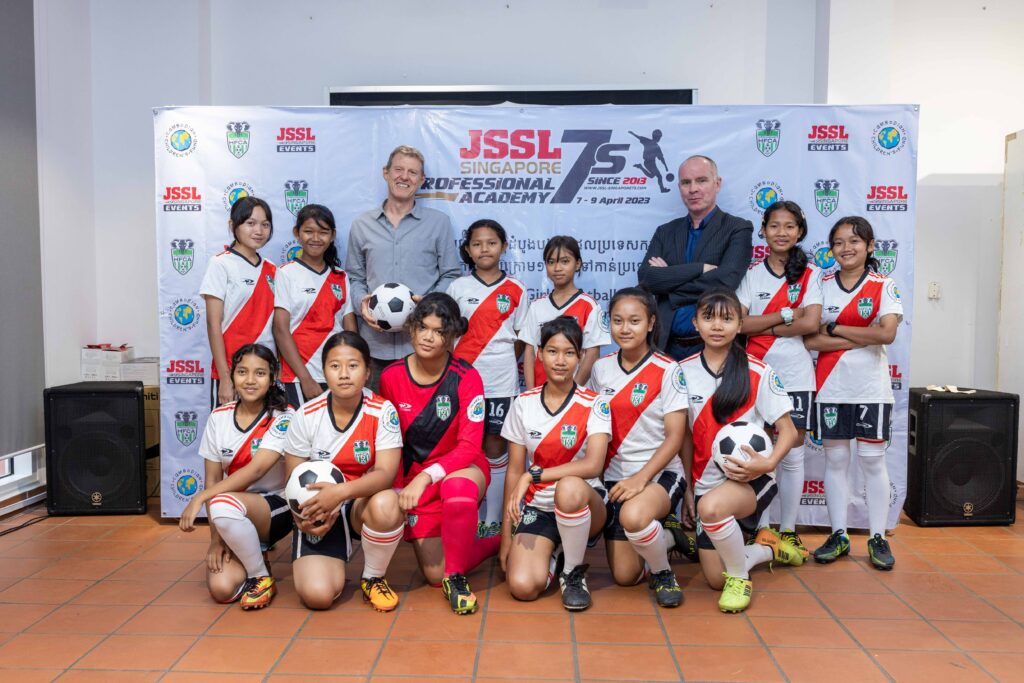 Created in 2005, HFCA is an NGO aimed at empowering underprivileged youth in Cambodia through the medium of football. HFCA ensures that underprivileged youth get access to high quality training, team building and mobility opportunities. This supports wellbeing, mental health, self-esteem and crucially provides pathways into further opportunities by developing soft skills for success in education and employment.
Founded in 2013 JSSL 7's with 40 teams taking part, JSSL 7's is now in its 8th year and in 2023 over 4000 players will enjoy Asia's largest youth tournament which will be held at 4 venues across Singapore. HFCA will play five matches in a seven a side format with games lasting 22 minutes.
"HFCA is very happy these young girls will get to experience a great football tournament in beautiful Singapore. We hope they will inspire other Cambodian girls to play football," said Paraic Grogan, Founder Happy Football Cambodia Australia
In 2017 JSSL added the Professional Academy 16's category. Very famous professional clubs from Europe such as Liverpool, Manchester Utd, Arsenal FC, Barcelona FC, Atletico Madrid and Valencia CF have since entered boys' and girls' teams.
Scott Neeson, Founder of Cambodian Children's Fund also said: "We're all delighted with the news that Cambodia will be represented at the JSSL 7's tournament in Singapore and, of course, that it is the girls from Cambodian Children's Fund who will be experiencing an international tournament and travel for the first time. Thank you very much to HFCA and to Paraic, who works day and night in order to bring about these achievements."
JSSL is Asia's largeste youth tournament with over 400 teams and 5,000 players from 15 nations. Harvey Davis, Founder of JSSL 7's, Singpaore Football Tournament said that having a representative from Cambodia is "a tremendous achievment".
"JSSL is extremely excited to welcome HFCA to Singapore this April. HFCA will be the 1st team ever to compete from Cambodia in the JSSL Singapore Professional Academy 7s," he said.