Park Hyatt Siem Reap is set to offer an innovative, one-of-a-kind dining experience in Cambodia based on the culinary endeavors of "Le Petit Chef" – The World's Smallest Chef. The immersive dining journey promises an exceptional blend of gastronomy and a sophisticated 3D cinema experience, unlike any other fine dining event in the country.
"Le Petit Chef" is a globally acclaimed, exclusive dinner theatre that has made a mark in major cities around the world. Each guest can look forward to a show on their own plate. In between meals, the table is discreetly transformed into a screen where the diminutive chef entertains with various performances and recordings. Unfortunately, his attempts at preparing culinary masterpieces always end in disaster, which is where the Park Hyatt Siem Reap culinary team comes to his rescue. When the food arrives at the table, the theatrical show takes a backseat as the curtain goes up to present the incredible international Khmer-infused menu, utilizing cutting-edge 3D visual technology and effective storytelling through flavors, ingredients, sights, sounds, and tastes.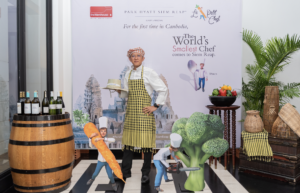 The General Manager of Park Hyatt Siem Reap, Rina Mariani, expressed her elation in hosting this unforgettable dining experience in Cambodia for the first time. She believes this event will offer something new for everyone, whether they are local residents or tourists visiting Siem Reap.
Executive Chef, Pisith Theam, has created a carefully curated selection of 5-course menus that include vegetarian and junior options. The dishes are passionately prepared with locally sourced sustainable ingredients and touches of Khmer influence. Wine pairing options are also available in partnership with The Warehouse.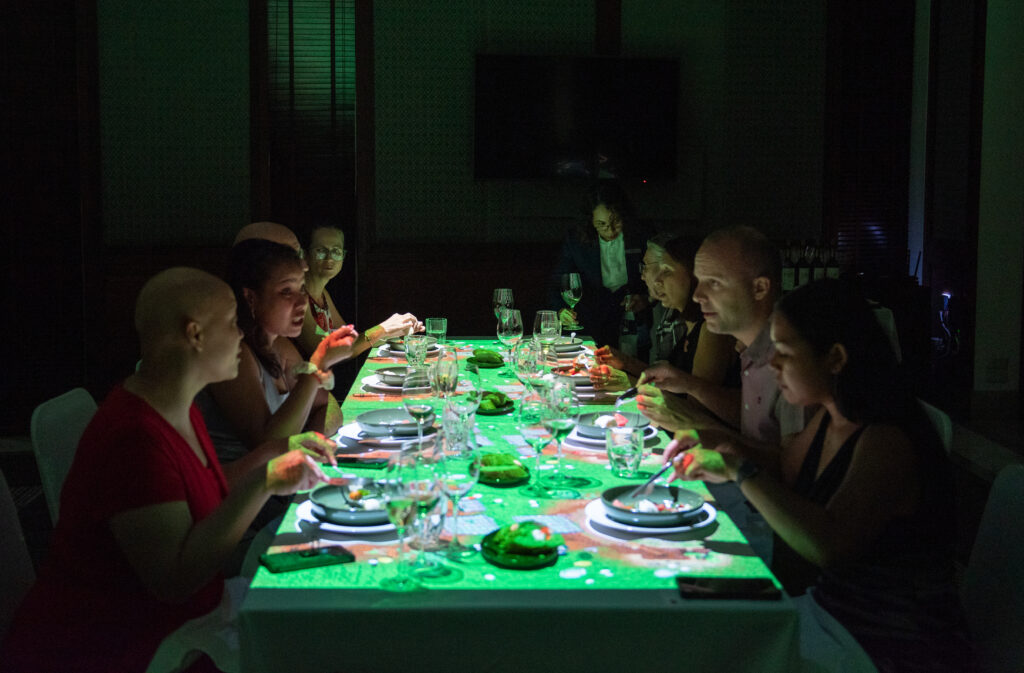 The Belgian artist collective "Skullmapping" founded in 2010 by Filip Sterckx and Antoon Verbeeck brought to life the 58 mm small chef in 2015, using 3D mapping technology and profound artistic know-how to create elaborate animations.
From 18 March to 18 August 2023, "Le Petit Chef – The Beginning" will be showcased at the Park Hyatt Siem Reap every Friday, Saturday, and Sunday from 7:00 PM to 9:00 PM. Those who wish to celebrate special occasions can also purchase add-on extras such as flower bouquets and cakes.
Each journey includes a 5-course set dinner, which is individually plated. The options available are:
Le Grand Chef with Wine Pairing: US$ 170++ per person
Le Grand Chef: US$ 135++ per person
Le Petit Chef with Wine Pairing: US$ 140++ per person
Le Petit Chef: US$ 105++ per person
Le Petit Chef Vegetarian with Wine Pairing: US$ 110++ per person
Le Petit Chef Vegetarian: US$ 75++ per person
Le Petit Chef Junior: US$ 75++ (6 – 11 years) per child
The hotel is also offering exclusive buy-outs for special groups and corporate packages for bookings on event days or weekdays. Interested parties can contact the hotel directly for proposals.