Impact Stroll Vol3 organized by Impact Hub, a co-working space based in Phnom Penh, invited 16 young people to visit 6 different social enterprises in Phnom Penh last Sunday. The organizers said that Impact Stroll aims to encourage young Cambodians to understand Cambodian social entrepreneurship better and get involved in the future. Impact Hub's next stroll to social enterprises is January 2017. Contact them online.
This is the third time that Impact Hub Phnom Penh carried out Impact Stroll which brings a limited group of young participants to see in person Cambodian social enterprises during a day tour. Impact Hub's mission as seen on their Facebook page, works to create a social network of social entrepreneurship in Cambodia by  for example regularly holding inspiring talks about innovation and tech ideas.
To participate in the Impact Stroll, each participant pays a small fee of $3 mainly for the transportation cost. In some particular case, if the social enterprises are near to each other, the participants will walk on feet in party, to socialize among participants.
Lucky Iron Fish
The representative from the Lucky Iron Fish (BBC News article) which gained local and international attention for its potential in curing anaemia spoke to the participants about the goal of their social enterprise, which is to combat the issues of iron deficiency.
Their work is also garnering support from international and local health experts for their simple solution to iron deficiency – by just placing the iron fish into a cooking pot for soups or stews. And, for its best use, there also needs to be something acidic such as lemon or tomato juice added to the cooking process. Read how to best use the Lucky Iron Fish here! And, voila! Then, say goodbye to iron deficiency or anaemia!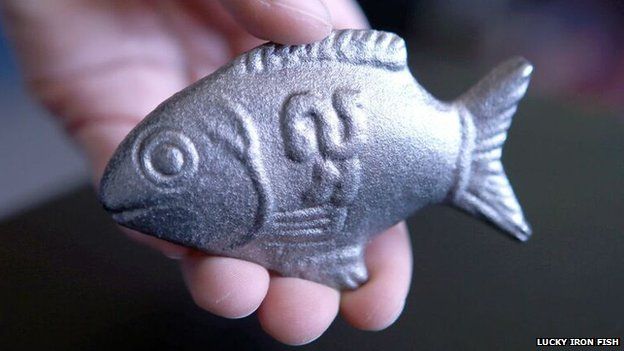 KamasK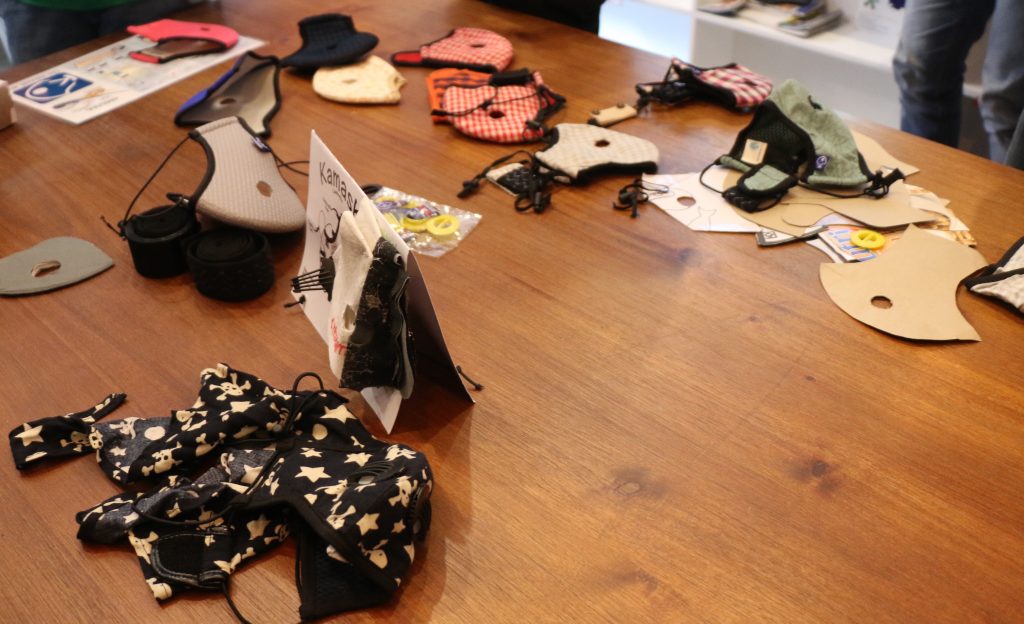 The second stop was KamasK where the participants learned about how the first energy-efficient Cambodian company produces anti-pollution masks. Of course, the idea of creating social enterprise is not only about making a profit but also solving urgent "local problems".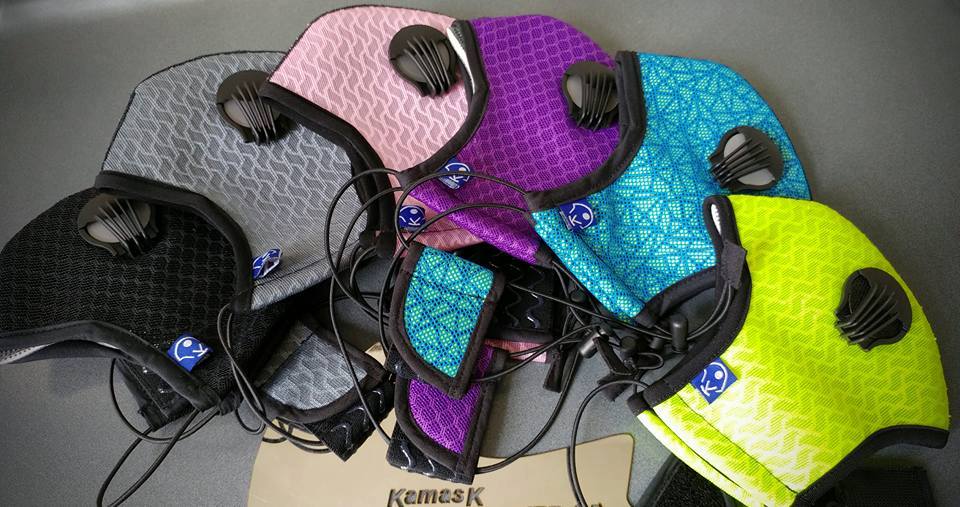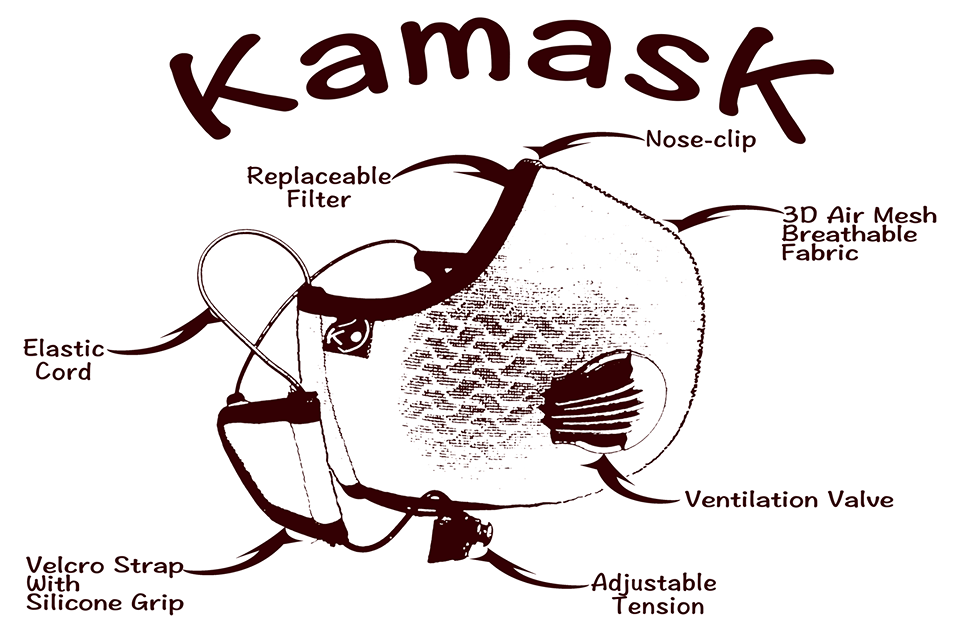 Feel Good Coffee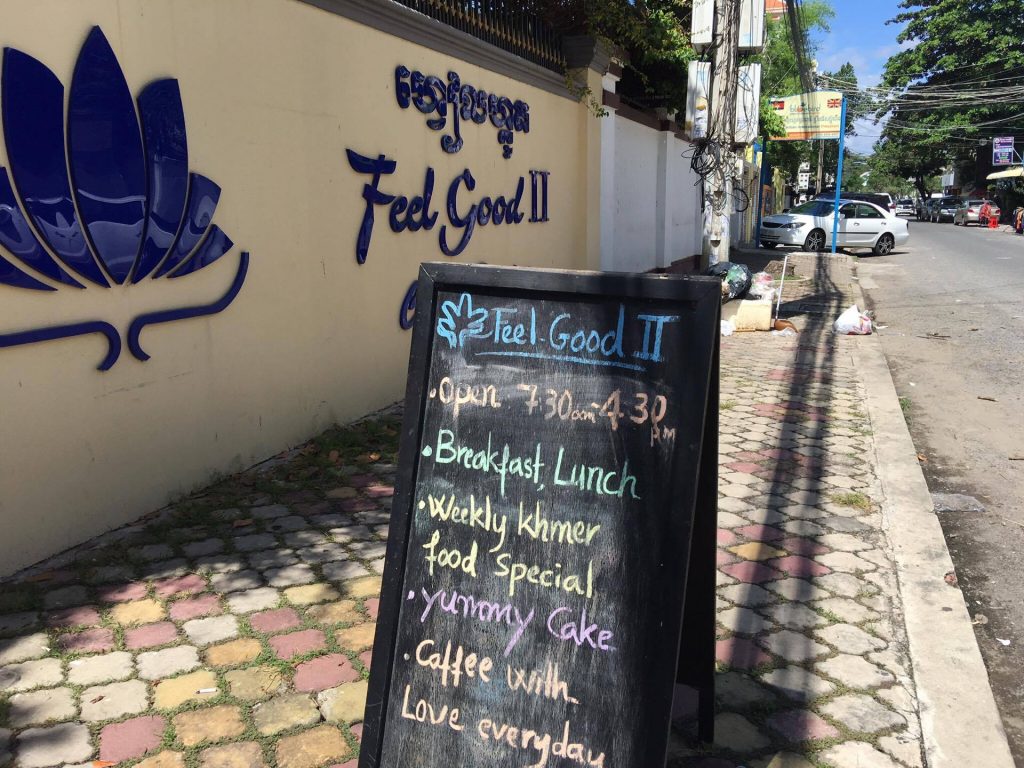 After learning a lot about KamasK's work, the participants continued the stroll to have lunch at the Feel Good Coffee, a café that supports Cambodian farmers.
Amboh Espadrille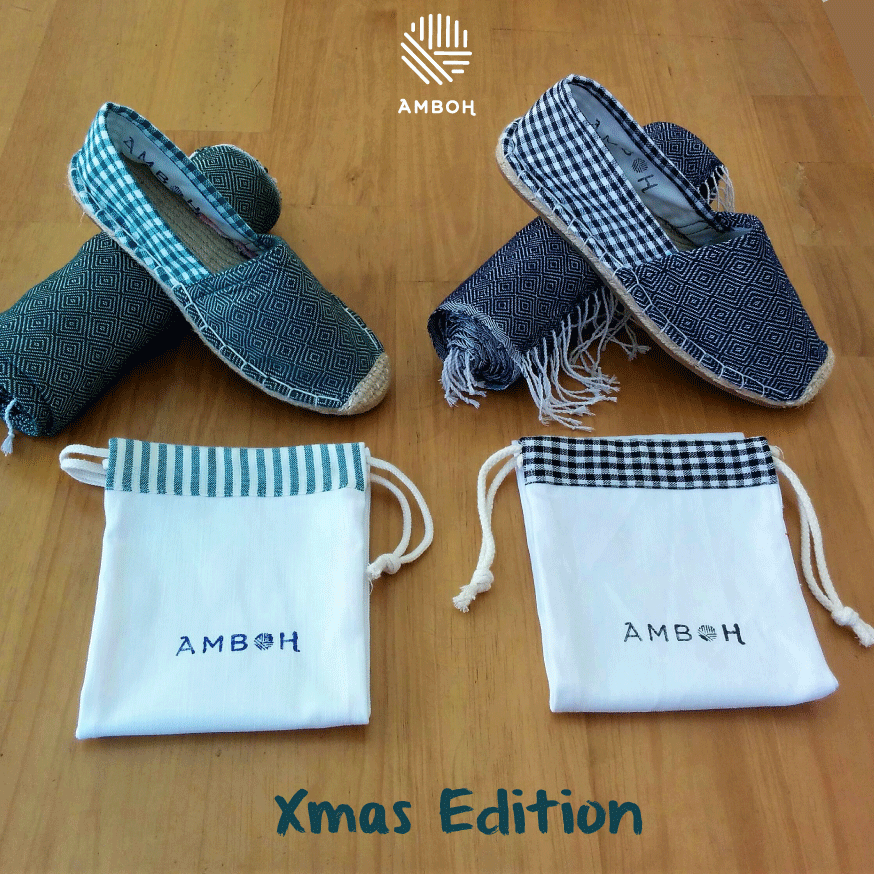 Later then, they travelled by tuk tuk to Amboh Espadrille which creates casual and fashionable espadrille shoes of Cambodia handcrafted by Cambodian women. Espadrille shoes are slip-on shoes originating from south west of France as well as Spain.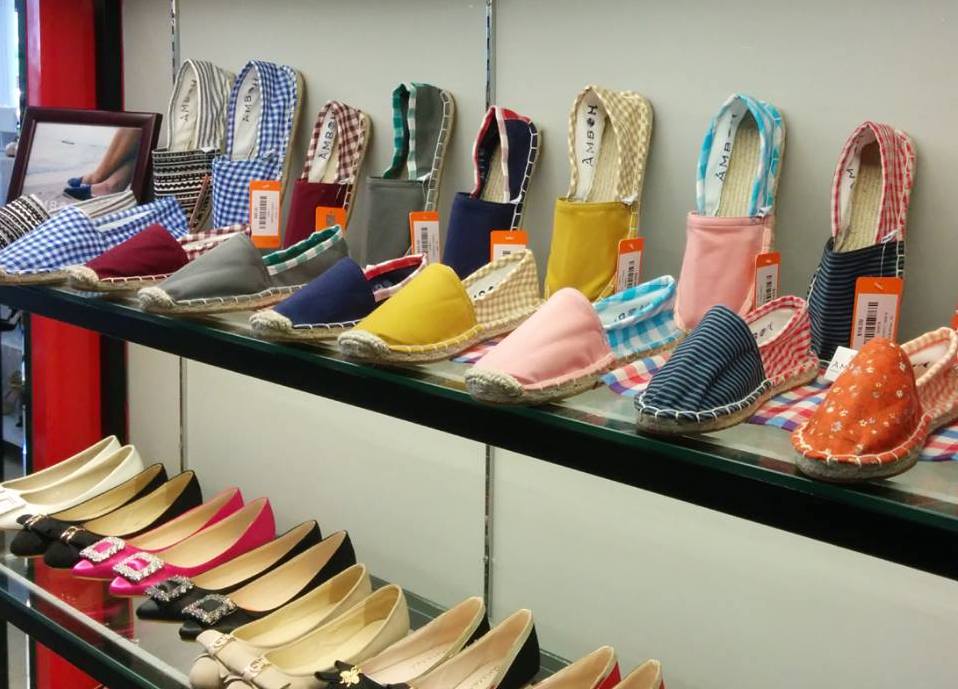 Based on what Amboh's representative told us, all the fabrics including the most iconic one "Cambodian krama/shawl", they use have been produced and traded in Cambodia which is traditionally made by countryside families. Their mission is focused on being fair
FAIRsew
The second last social enterprise is Fairsew, a small garment-manufacturing workshop with the aim to use as much fabric waste as possible to promote environmentally friendly production. The director of Fairsew, Anneliese Helmy, said, " In here, we do not just produce good quality clothes, but we have been trying our best to pay our workers, who are mostly Cambodian women, with stable and sufficient wages. We strictly follow Cambodian labour laws."
Chhlat (smart in Khmer)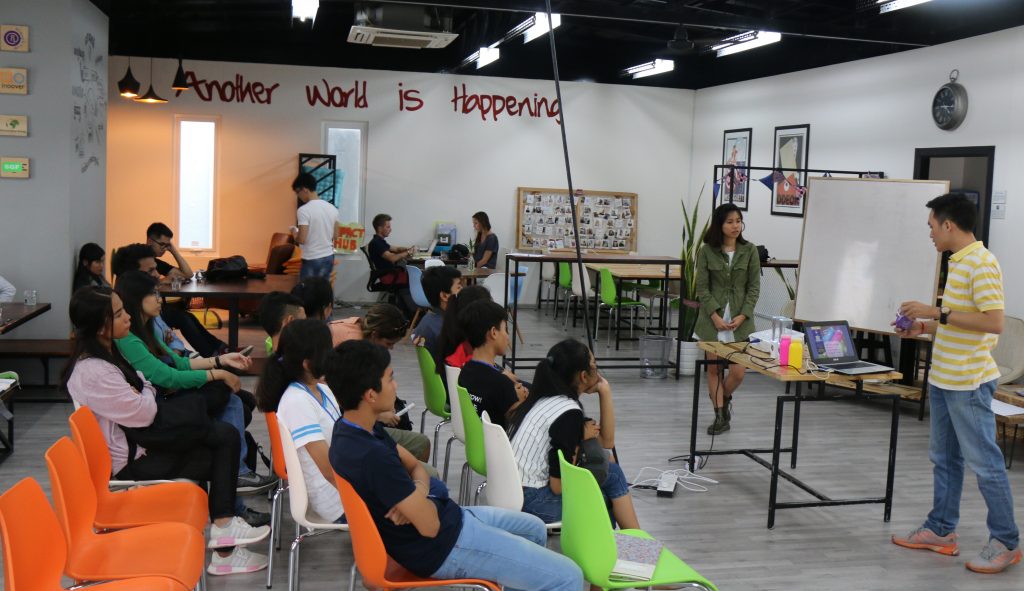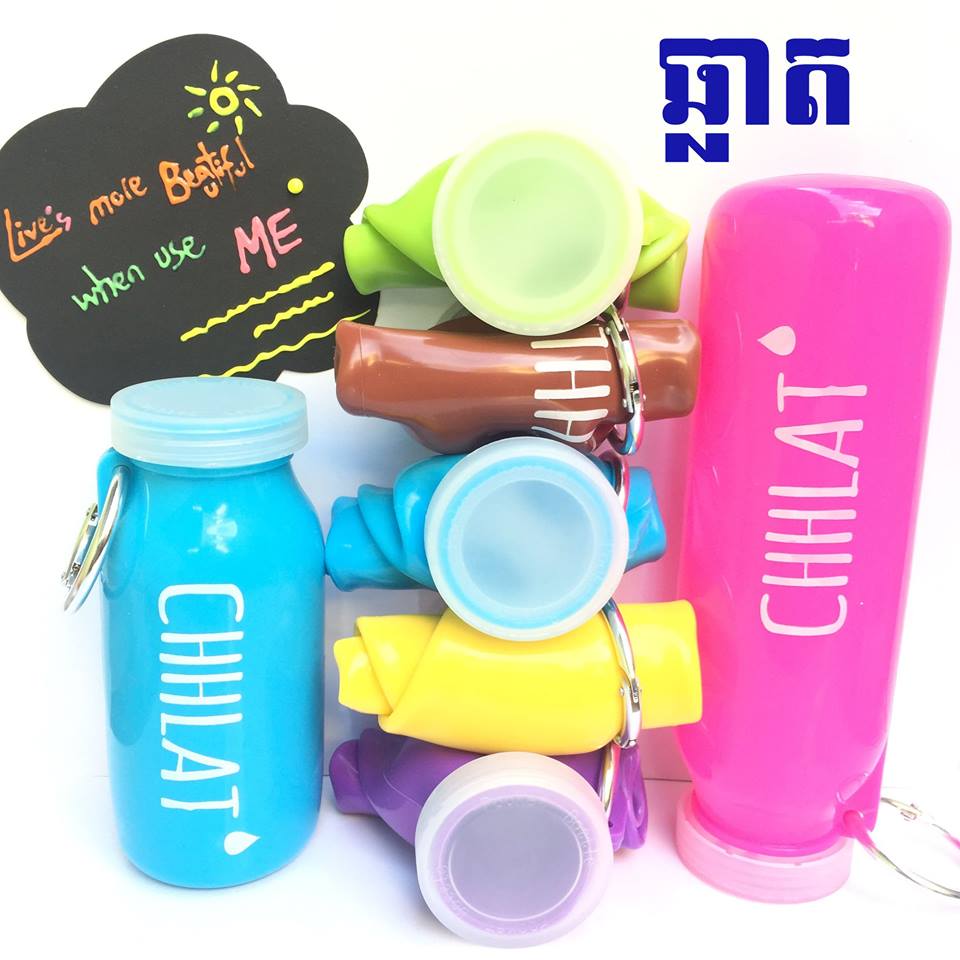 Last but not least, all the participants travelled back to Impact Hub to listen to the talk of a new start-up called Chhlat. Chhlat was created by two young university students who came up with an idea to promote the use of silicon-made water bottles. The Liger school teacher who accompanied half of the young participants to Impact Stroll, told via email that all of her students really enjoyed Impact Stroll and thought it was a really great event.
One of the 16 Impact Stroll participants, Khun Yokseang, a university student of IFL and Royal of Law and Economics, opined:
"I really appreciate a chance to join Impact Stroll because it is the best way to help young people learn what Cambodian social enterprises are working on. It is not easy to step into different places in a day and realize whether or not this is a social enterprise. Personally, Impact Stroll really helps me to see in person what other people are doing nowadays to make certain changes to Cambodian society."
If you are interested in social enterprises and being part of the next Impact Stroll, contact Impact Hub Phnom Penh via its Facebook page. 
Discloser: The writer is a volunteer member of the Impact Hub Phnom Penh and would like to write this to share with young aspiring entrepreneurs.