When in Phnom Penh was invited to indulge in a Michelin-starred dinner at Topaz Restaurant pretty recently.
May I say it out loud, it is that time of the year again, and of course, presents are probably on the top of your list this month, but what is a good Christmas without a grand feast? Well, if it completely slipped your mind, fret not, we at @WheninPhnomPenh have experienced a fantastic Michelin-starred meal and are eager to share it with you all.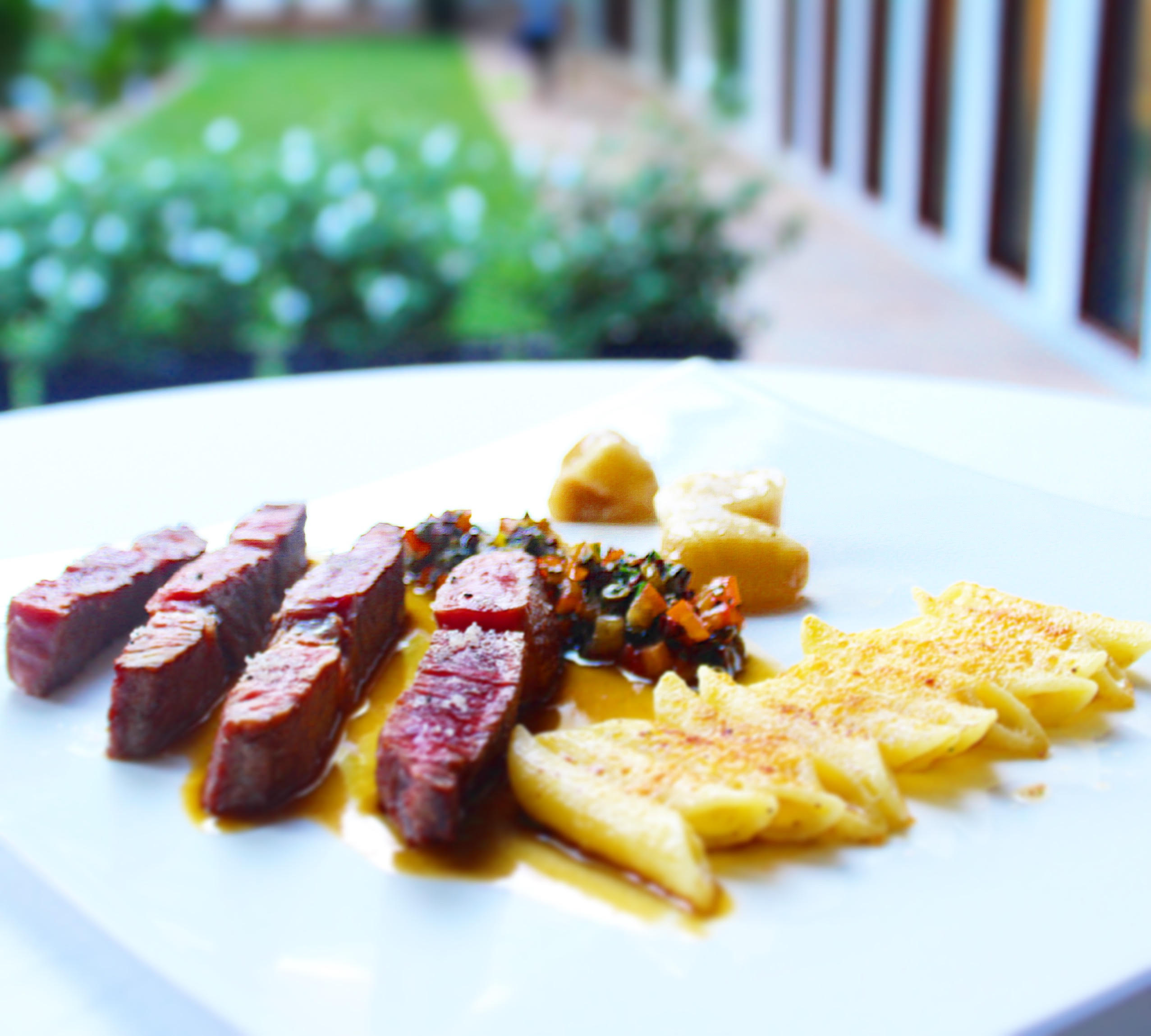 Here, we  have the honor to introduce to you Chef Christian Peyre! Honestly speaking, how many people in Cambodia might have heard of a Michelin star or understand what it really means? Well, here is what helps. Topaz Restaurant said that Chef Peyre had worked and shared with the kitchen team of Topaz for one week, so you can always head to the restaurant to experience what is a Michelin-starred dinner.
Christian Peyre with some 40 years of experience in France travelled to Phnom Penh for 7 days to share his way of cooking with the Topaz kitchen team. Chef Peyre won the Michelin star back in 1995, having maintained it for some 20 years so far. The most memorable dishes @WheninPhnomPenh devoured (excuse us!) were: scallops with citrus caviar, squid with braised artichokes and Iberico ham, and pot-roasted wild partridge, not to mention 5 other unique items, which we hope the photos below will do some justice to.
A Michelin-starred dinner was really a Michelin-starred dinner. ? You seriously can't expect less than what's already been said. Out of all the 8 items to devour, this sweet goodness has proved to my non-sweet-toothed self that this roasted pineapple on gingerbread with a 15-year-old Scotch whisky (bourbon) ice cream was a piece of paradise. If you guys have seen me eating, you might not easily see me eat sweet after dinner. Well, this one has raised the bar of what could tingle your taste buds! The sweet-sour flavor of the pineapple and the passion fruit seeds was making love (!!) when then I started to feed myself a spoon-ful of the Bourbon ice cream. The temperature was later reduced to a mild one when raisins and nuts were chewed together. All the flavors danced happily at the end of the meal, leaving nothing but a sheer satisfaction with this wonderful meal.
Also, spice up your festivity with a touch of Rocher (Granita with frigolet liqueur) at the end of the meal. Check out the video below.
When the Michelin Guide which issues a Michelin star status to fine-dining restaurants around the world, stripped the stars from the New York-based restaurant of celebrity chef Gordon Ramsey, he cried, saying losing the stars was like "losing a girlfriend"! However, we do not think anybody would feel sad for chef Gordon Ramsey. Do you?
In fact, you will get to witness a lovely life celebration, sorta French-style. Topaz is sure to cover your festive mood and cravings. Share your festivity with your family or friends with a lovely dinner (the Michelin-star-standard, six-course dinner) going between $75 and $120 (with selected wine pairings).
Update: Michelin-starred dinner is available twice a year at Topaz Restaurant. Though now it is not available, there are Christmas and New Year menu available. Staff at Topaz remains at your disposal. 
Topaz Restaurant is located at #162, on Norodom Blvd, and opens from 11:00 – 14:00 and 17:30 – 22:30.
Writer/Editor: Kounila Keo