Phnom Penh's long-time favorite deli restaurant has finally reached Siem Reap! We have joined the grand opening last Monday and yes, we can confirm that 'Khéma Angkor' is exactly what the brand stands for: good food, good wine and good friends.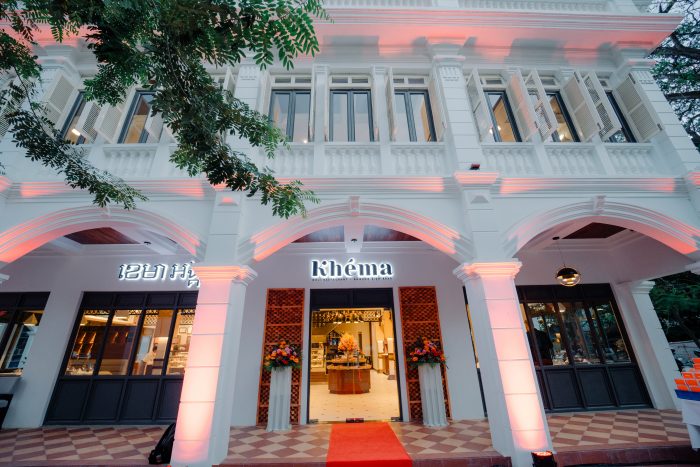 Tucked away from the noise of Pub Street, overlooking the Siem Reap River, lies a beautiful white villa, which starting Monday, December 10, became the home of 'Khéma Angkor'.
The deli restaurant made a name in Phnom Penh for its exquisite yet affordable food, artisanal cheeses and charcuterie, vast selection of wines, immaculate service and friendly atmosphere. Naturally, we were charmed when we found out that the brand is establishing its presence in Siem Reap, our favorite weekend getaway destination.
Immersed in the local hospitality scene, with a great mix of Cambodians and expats, we felt at home straightaway and did not even notice the rain outside. From the spacious venue, we liked especially the breezy rooftop, postcard-perfect with an evening drink to relax surrounded by the lush greenery of the riverside.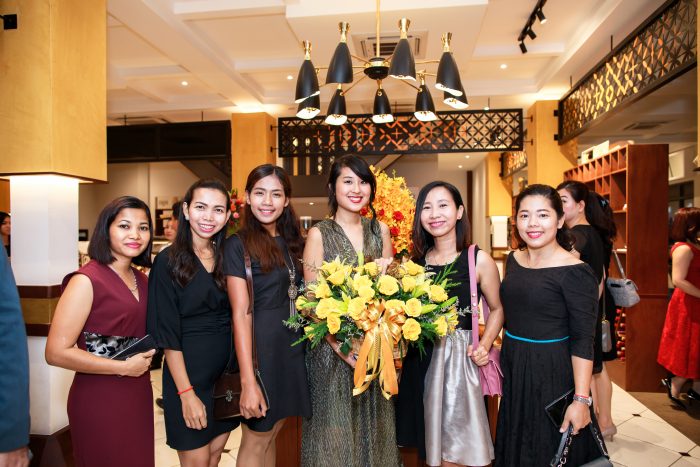 'It's great to celebrate my birthday at Khéma tonight. It's everything what I sometimes miss from my home country excellent wine, cheese and lounge jazz. So good to feel back home, yet without leaving Siem Reap,' a long-term expat told WheninPhnomPenh. The ambience, food, drinks and the hospitality of Khéma's Team were excellent.
The grand highlight of the night was the lucky draw and the photo booth, which attracted a selfie-loving crowd, including ourselves. With photos in our hands, we bade goodbye and were handed a package of the locally made French macarons, something we devoured next day along with our morning coffee.
'Khéma Angkor' is located at the Riverside, Wat Bo village, Sala Kamroeuk, Siem Reap, open daily from 6am to 10:30pm. On offer is free-flow breakfast, lunch, weekly Wine & Dine and the classic afternoon High Tea. Features French style bakery, artisanal cheeses, cold cuts, cakes and take away homemade gourmet products it's an instant classic in Siem Reap.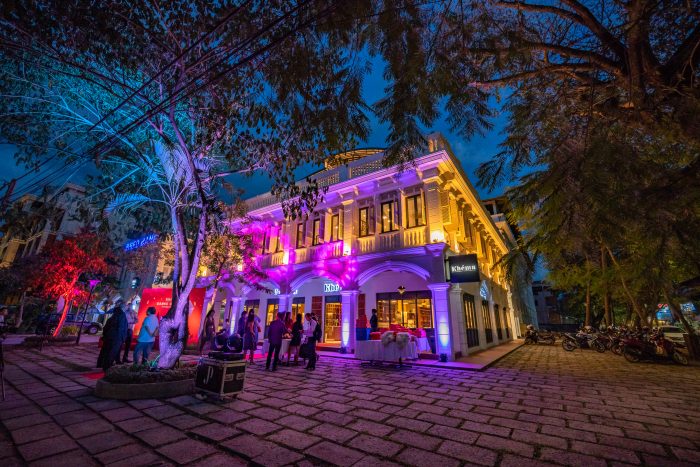 The restaurant belongs to Thalias Hospitality Group and is a third deli restaurant in the Khéma family, two other being Khéma Pasteur and Khéma La Post, both located in Phnom Penh. For more information visit their website: https://khema-restaurant.com/.
For more information visit their website: https://khema-restaurant.com/.
Khéma, thanks for the great night – WE WILL BE BACK!