By Sotheavy Nou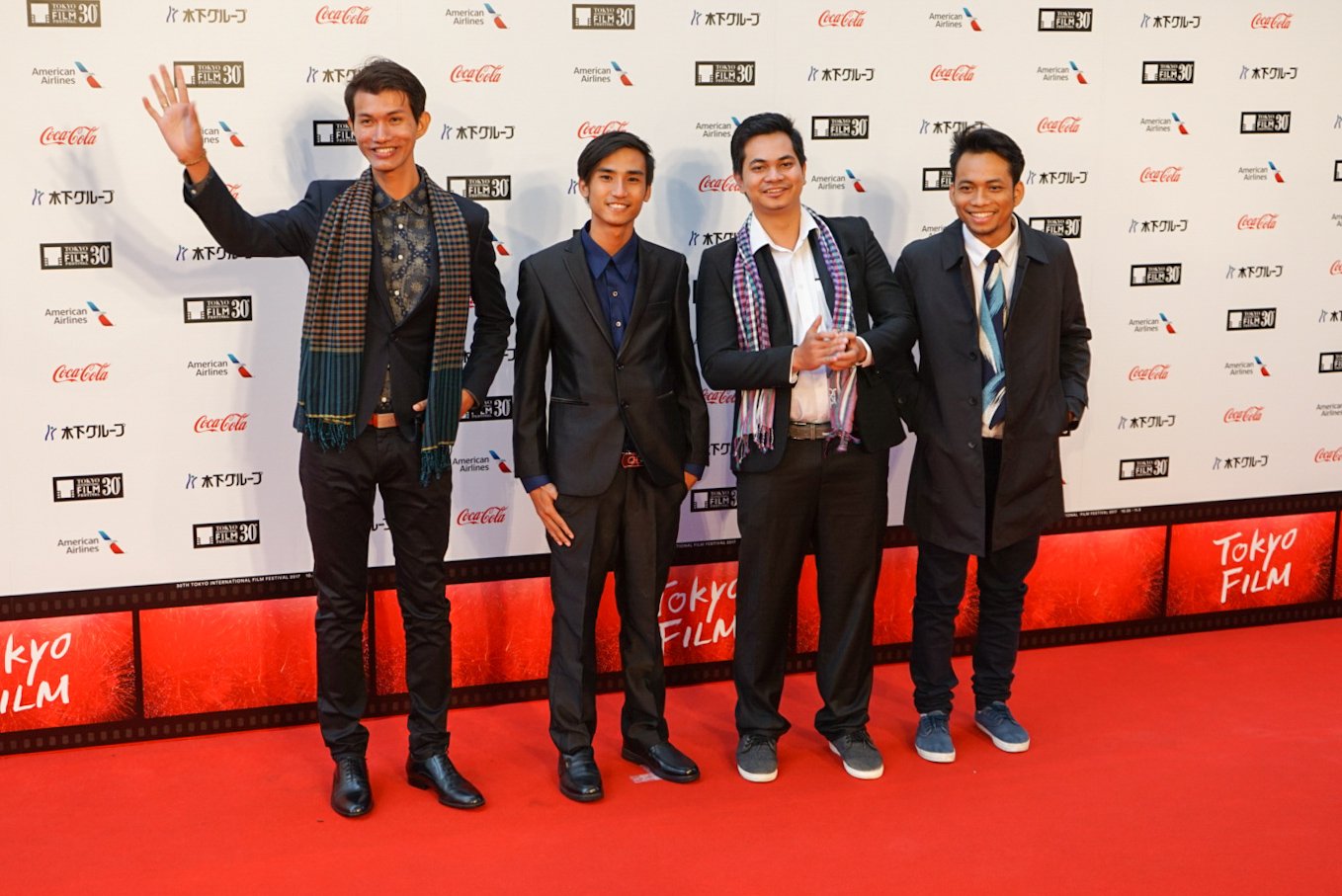 Tokyo embraced Cambodia's budding film industry with four of its youngest filmmakers to ever strut the red carpet of the 30th Tokyo International Film Festival(TIFF). Cambodian filmmakers Ly Polen, Sang Chanvisal, Sok Chanrado, and Neang Kavich, were nominated by the legendary Rithy Panh to showcase their short films in a program specially created to introduce Cambodian films in a spotlight on Asian films in Crosscut Asia. After "The Last Reel" by Kulikar Sotho and "Diamond Island" by Davy Chu were chosen in the previous years to be featured, TIFF continued to open the door for more khmer films.
The boys joined the film industry's powerhouses like Hollywood's actor Tommy Lee Jones, the Philippines famous director, Brillante Mendoza, and Japan's leading man, Hiroshi Abe.
Sok's "Don't Know Much About ABC" (2015), Ly's "Red Ink" (2016), Neang's "Three Wheels" (2015), and Sang's "Twenty Dollars" (2017).
Sok Chanrado short documentary "Don't Know Much About ABC", is about a father and son in the struggles of poverty and educations. Ly Polen's "Red Ink" is about a young, girl's struggle to break her silence of rape in order to save her sister.
Neang Kavich explores his parents past in his short film, "Three Wheels," by confronting the painful history of Cambodia's forced marriage during the Khmer Rouge.
Sang Chanvisal's "Twenty Dollars", visually explores the complexities of money on the life of a modern girl in Cambodia through an experimental short film.
Although Neang Kavich and Ly Polen are known names on the art house film scene, newcomers Sok Chanrado and Sang Chanvisal are hoping to make their marks in international cinema. Japan hopes to see more feature films from Cambodia, noting that there is a great potential in their films.
Kenji Ishizaka, Programming Director of Asian Section of TIFF, noted that some creative films about Cambodian youth were featured in the festival in past years, but that this year there was no submission from Cambodia. Ishizaka hopes that by opening the chance for young filmmakers to showcase their work through the special program of "Cambodia Young Cinema," it will encourage more Cambodian filmmakers to submit their films for next year.
"The theme is already there," Ishizaka explained. "But it's about the story telling, how they work on the script. It has to be made watchable and bearable to make a creative feature film."