A new $15 million USAID-funded initiative that will give young Cambodians the skills to compete in the digital economy was launched today in Phnom Penh by U.S. Ambassador W. Patrick Murphy and Minister of Education Youth and Sport H.E. Dr. Hang Chuon Naron. The University of California at Berkeley will implement the five-year "USAID Digital Workforce Development project" along with Cambodian partner institutions.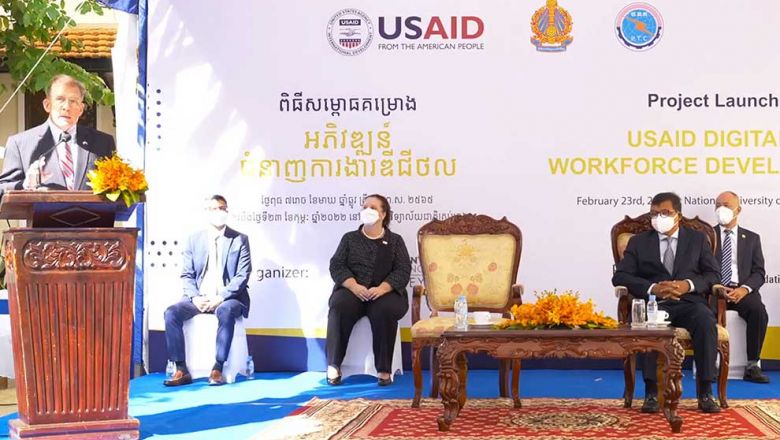 The project will improve the digital skills of Cambodia's youth and professionals so the country will improve its competitiveness in a global economy that is increasingly technology-reliant and requires a digitally skilled labor force.
The new activity will work with Cambodian higher education institutions to strengthen courses and programs for students in the area of information and communication technology. It will also help those institutions meet recognized educational standards so that employers can recruit Cambodian graduates, with confidence.
Scholarships and networking opportunities will be a priority for the new project so that Cambodian students and youth can build their skills and find the job opportunities that match their education.
The project will also bridge Cambodia's private sector and local universities by creating job opportunities through internships in collaboration with the private sector. The project will put a high priority on inclusivity, to ensure that youth from all backgrounds can access the opportunities it will offer.