Hennes & Mauritz AB (H&M), a Swedish multinational clothing retailer, has announced that it will open its first store in Cambodia in March of this year. The store will be located in AEON Mall Phnom Penh (AEON 1) with 1,798 square meters and will be the first H&M store to be in Cambodia.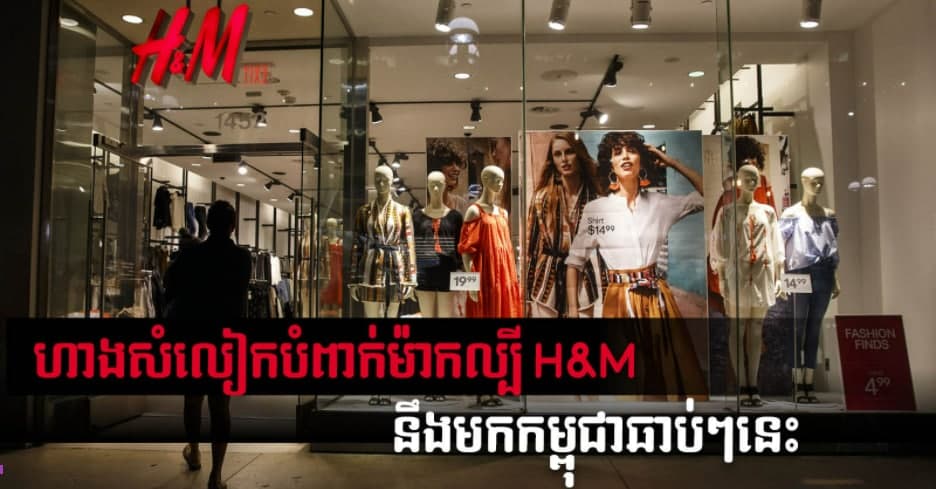 According to Tassilo Brinzer, President of the European Chamber of Commerce in Cambodia (EuroCham), H&M's commitment to build a franchise in Cambodia in 2022 shows that the country's consumer market potential remains strong. As a result, a major European conglomerate anticipates total business in the Kingdom to grow.
"We know that H&M is already one of the country's major garment makers, and I'm hoping that this new location will add to the company's increasing foothold here. "There might be a net loss to the Kingdom's economy if, for example, H&M reduces their production base here at the same time." Brinzer said.

"H&M is pleased to open our first store in Phnom Penh, Cambodia and to encourage our customers who love fashion… to create their own style and in line with the promises of H&M customers, fashion and quality at the best sustainable price," stated CEO and Country Manager of H&M Cambodia and Thailand Philippe Lassaux.