Cellcard has brought the region's biggest mobile gaming tournament "Mobile Legends Southeast Asia Cup" to Cambodia. The Mobile Legends Southeast Asia Cup Cambodia qualifying round was held on Saturday, 18 May 2019, between 10:00am and 7:00pm at AEON Mall Sen Sok City.
Players received the grand prize USD6,000 and exclusive benefits from Cellcard Play including Samsung Galaxy S10+, and in-game awards like Mobile Legends skin packs, diamonds and other premium items, were also up for grabs.
Cellcard Chief Executive Officer Ian Watson said we have brought this tournament to Cambodia with the aim of creating an exciting gaming experience for young gamers and fans of Mobile Legends in the country.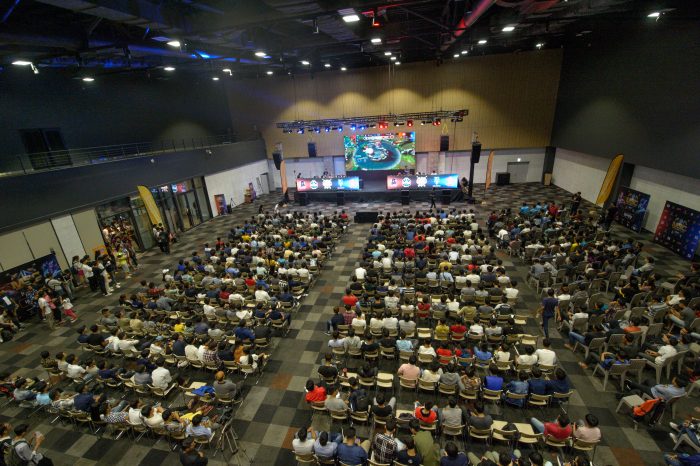 "Thousands of enthusiastic Cambodian gamers showed up and participated in the tournament. It was by far the largest gaming tournament ever organised in the history of Cambodia.
"Our booth at the tournament is fully aligned to gaming, and offers virtual reality (VR) and augmented reality (AR) experiences for anyone who want to try them out," said Mr Watson.
Cellcard has also recently partnered with Netease Games' in March 2019 to bring Rules of Survival (ROS), one of the world's most popular battle royale games to Cambodia. With over 1.1 million active ROS subscribers, and reporting a growth of over 500,000 new users per month, Netease Games sees the Cambodian market as its next frontier. They are currently planning new content and game features, promotions and e-sports events and tournaments in the country.
Mobile Legends: Bang Bang was designed exclusively for mobile gaming in 2016, and can be run on both iOS and Android phones. It is a multiplayer game in which two opposing teams compete with each other in the battle arena to destroy their enemy's base, while defending their own. It has become one of the most popular mobile games in Cambodia, as well as the rest of Southeast Asia. The game is free-to-play for mobile users making it more accessible compared to other game titles.
For more information and the upcoming events please go to Cellcard Play Facebook page.