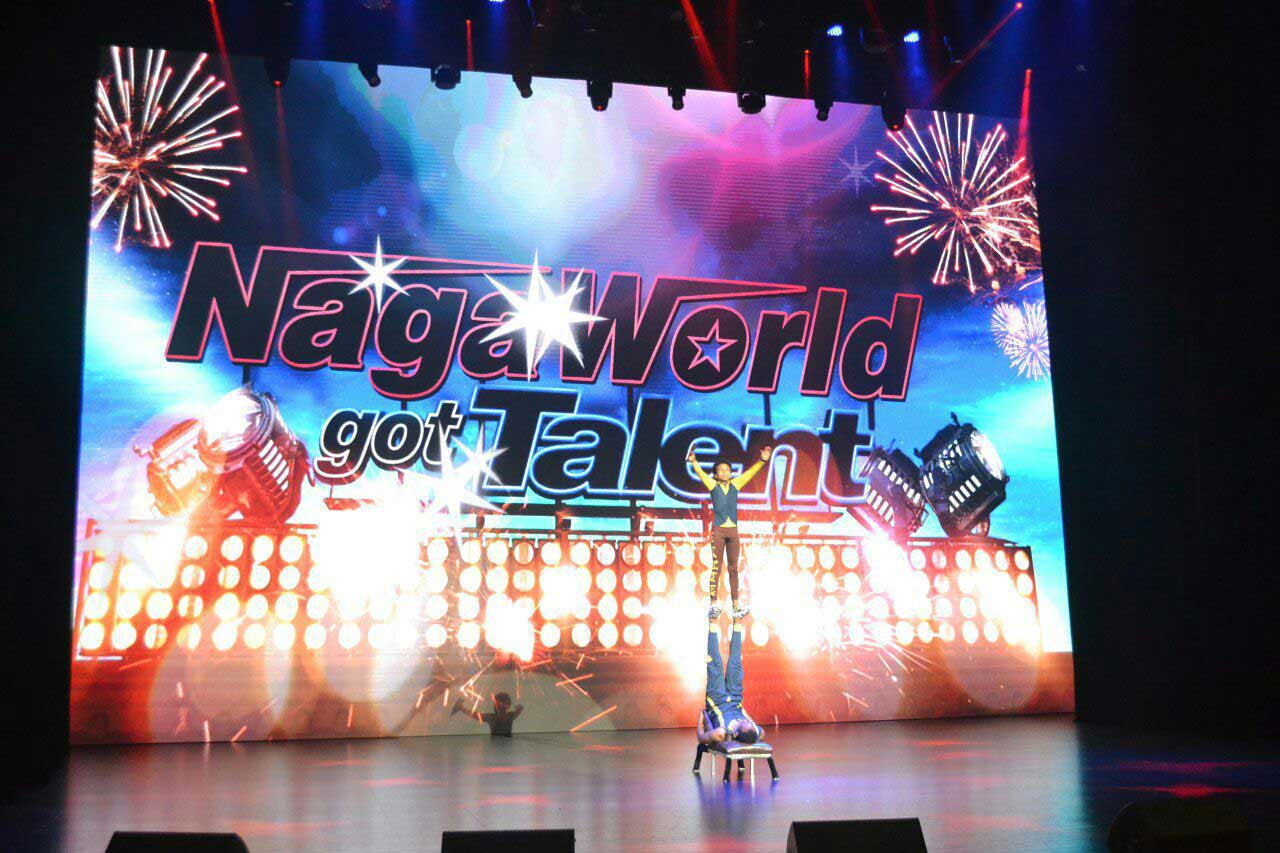 Phnom Penh, 3 May 2018  – Ethiopian acrobats and international idols Icarian Games made a graceful landing at NagaWorld's NABA theatre yesterday.
Named after the Greek Mythological figure Icarus, who flew too close to the sun, acrobatic duo Natnael Menwoyelet, 15, and Kirubel Mengiste, 27, pulled off dangerous feats with ease to the astonishment of select media yesterday, with older brother Kirubel juggling Natneal on his feet like a football and Natnael doing double-flips on Kirubel's shoulders.
A red carpet opening night will officially welcome the daring duo on Saturday night and members of the Cambodian public will be granted free entry to enjoy the family-friendly show nightly throughout May from 7:30pm, Wednesday through Sunday.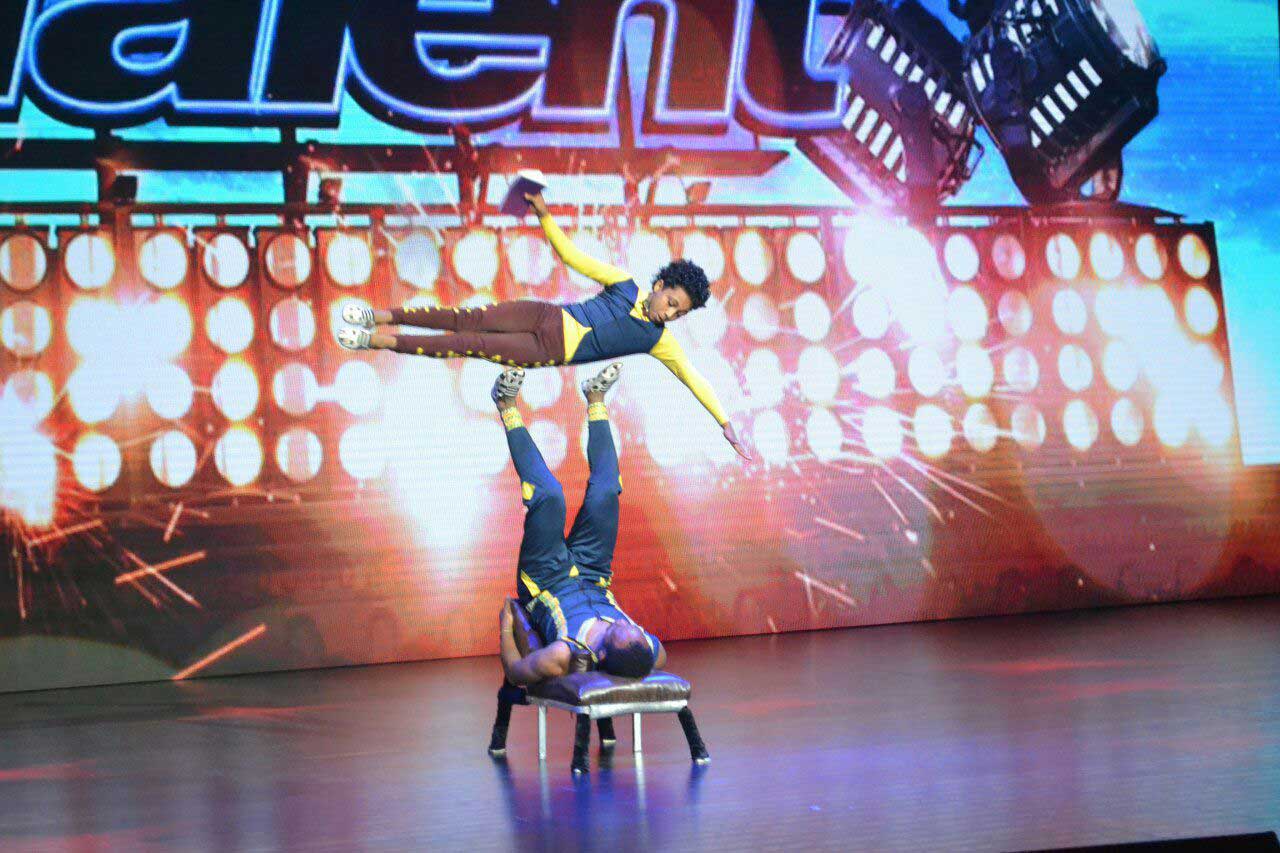 Kirubel said they didn't know anything about Cambodia before they arrived but that now they were here the hot weather made him feel right at home. "It's very exciting for us because it is the first time we have been to Asia," Kirubel said.
"We are so happy to come to see how people live on the other side of the world and to join the entertainment team at NagaWorld."
"Yes, it's too hot!" his brother Natnael confirmed.
When asked whether he got dizzy Natneal said that he didn't so much anymore. "We must be very careful in practice, but with God there are no injuries!"
He said they trained on foam mats first. "The double flips are probably the hardest for me to do."
Anyone watching might think he was hiding a pair of wings.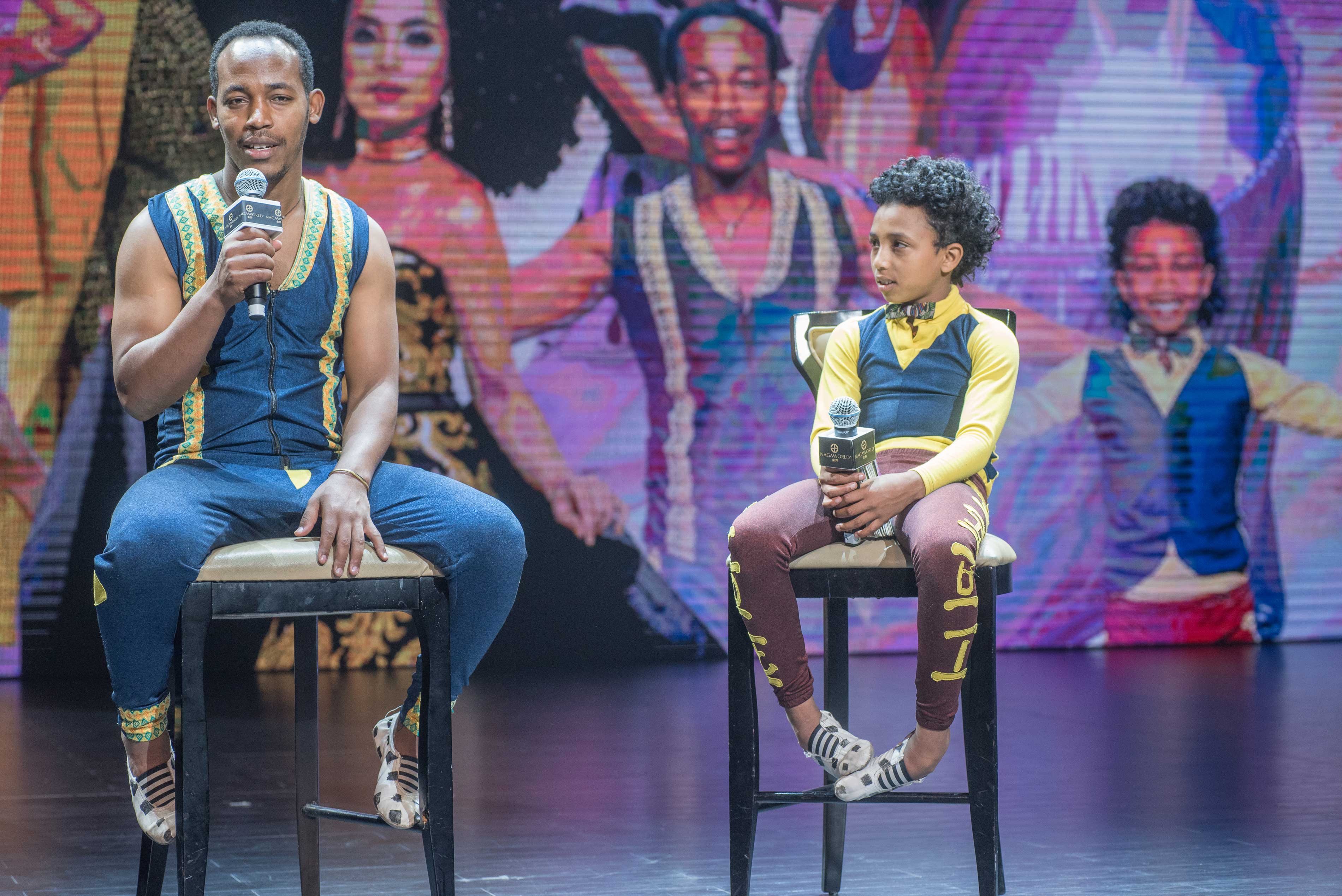 Formed at a circus in Addis Abada, the Capital of Ethiopia, three years ago, the polite and modest pair have delighted audiences around the word with their high-flying act on talent shows America's Got Talent and Little Big Shots in the US, Super Kids in Germany, and most recently on Spain's Got Talent in March.
This month's performances by Natnael and Kirubel are the first in a series and part of Nagaworld's continuing drive to diversity the entertainment options it offers for the benefit of its customers as well as for members of the public. This past New Years the city's celebrated entertainment hub hosted three days of joyous Khmer New Years celebrations at the buzzing Hun Sen Park and at the integrated resort's many top restaurants.
A NagaWorld spokesperson noted that Cambodia had not had a theatre of NABA's calibre since the 1970s.
The state-of-the-art theatre is the first of its kind in Cambodia, with custom 3D visualizations broadcast during performances on the roof and walls.