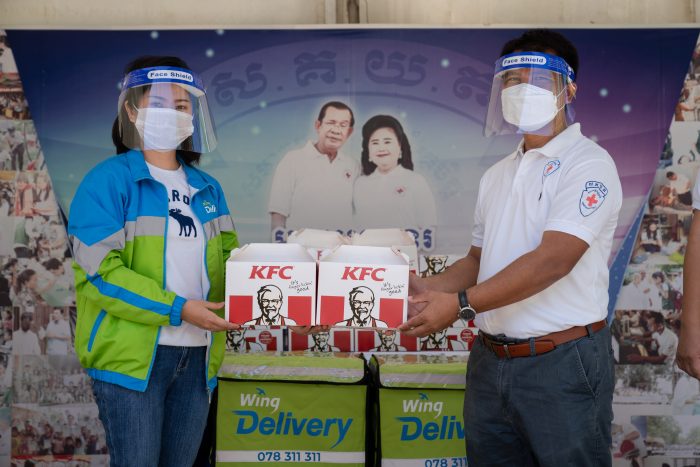 Neak Oknha Kith Meng uses WingMall delivery service to donate more food from KFC to the heroes of the Samdech Techo Voluntary Youth Doctor Association (TYDA).
On Monday, the WingMall team provided a second donation of food from KFC outlets across Phnom Penh to the hardworking doctors, nurses, and volunteers from TYDA, who are working tirelessly to prevent the spread of Covid-19.
The meals were delivered to the TYDA office in Tuol Kork district, before being distributed to front-line workers across the city for their afternoon snack.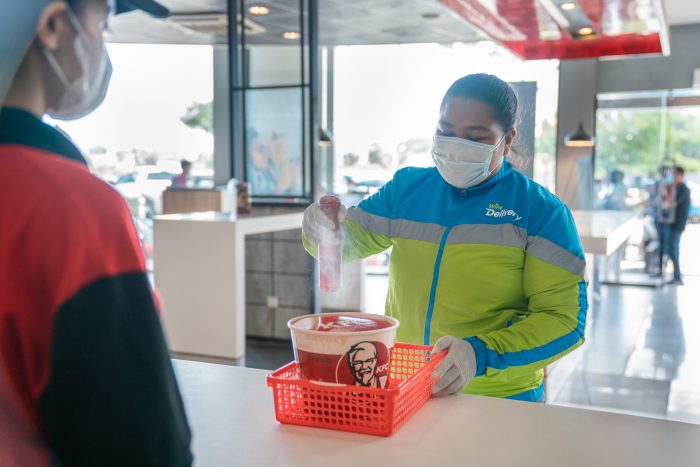 TYDA was officially launched in 2012, undertaking charitable work throughout Cambodia, performing free health checks in provinces, and in particular supporting factory workers and orphaned children.
Under the leadership of H.E. HUN MANET, Chairman of the Board of Directors and​ H.E. PICH CHANMONY, Vice Chairwoman of the boards of Directors, TYDA volunteers have been on the front lines in the defense against Covid-19.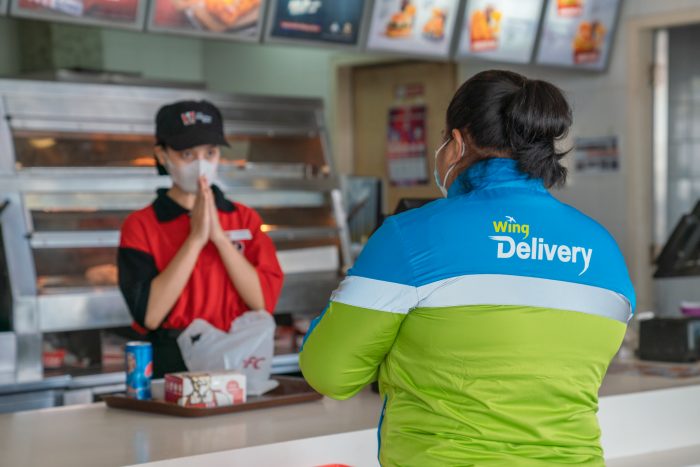 "I am very grateful to the hard work of TYDA, which has supported our community from the beginning," said Neak Oknha Kith Meng, Chairman and CEO of Royal Group of Companies. "You are truly heroes in the battle against this pandemic."
This is the second food delivery from Neak Oknha Kith Meng to the team at TYDA – a small gesture to express his sincere gratitude for their courage and selfless efforts to protect the community. The first food delivery was made on August 1st.
"While you continue to protect our community, I hope you take good care of yourselves as well," added Neak Oknha Kith Meng. "Your health is also important to the community and your families, who I am sure are very proud of you".
Neak Oknha Kith Meng, together with his wife, Lok Chum Teav Mao Chamnan, has been actively supporting the Royal Government of Cambodia in its fight against the pandemic. Whenever possible, the R