Raintree and SmallWorld, two of the most active tech ecosystem builders in Cambodia, have announced today the official launch of the first flagship co-working space of SmallWorld Realty, on the premises of the Raintree building. The partnership aims to provide even greater support to the vibrant start-up community in Cambodia.
SmallWorld Realty (Co-working space) inside Raintree building
Raintree, co-author of the first comprehensive Startup Report released in 2019, has been helping put Cambodia on the technology map in Southeast Asia since its founding in 2016. Tenants at Raintree include Microsoft, Viber, Grab, Havas Socialyse, Havas Champagne and Saturday Kids/Coding Cats.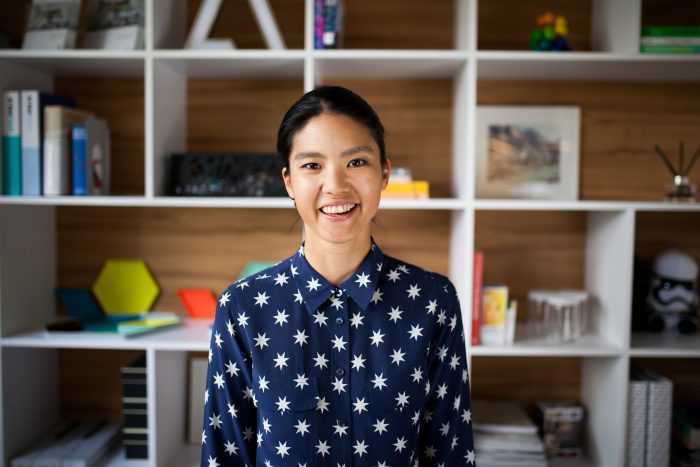 "As two committed drivers of the startup ecosystem, we felt that bringing SmallWorld and Raintree together was the perfect opportunity to catalyse further growth in the tech community," said Zoë Ng, Managing Director of Raintree.
"Raintree is always looking for long-standing partnerships with industry leaders, to fuel growth in the Cambodian economy. SmallWorld shares this mission in the tech sector, and we're so excited about the potential impact that their new flagship co-working space at Raintree could create," added Ng.
"Our partnership with Raintree has been created around the core vision of building tech communities together and supporting each other in this mission to achieve a common goal. In this case – taking the Cambodian tech startup community to the next level," said Rithy Thul, co-founder of SmallWorld Realty.
Rithy Thul, Co-founder of SmallWorld Realty
"We are ideally looking to bring together tenants whose founders have some track record and are more established within the Cambodian tech community. This is a space where entrepreneurs and founders can bring prospective investors to appraise their operations, as well as like-minded individuals and groups they want to collaborate with," Thul added.