PHNOM PENH, 22 JUNE 2021— Sathapana Bank and Credit Bureau (Cambodia) Co., Ltd. (CBC) have announced the launch of a digital partnership to bring convenience for the Bank's customers to conduct financial health check directly through Sathapana Mobile anytime, anywhere.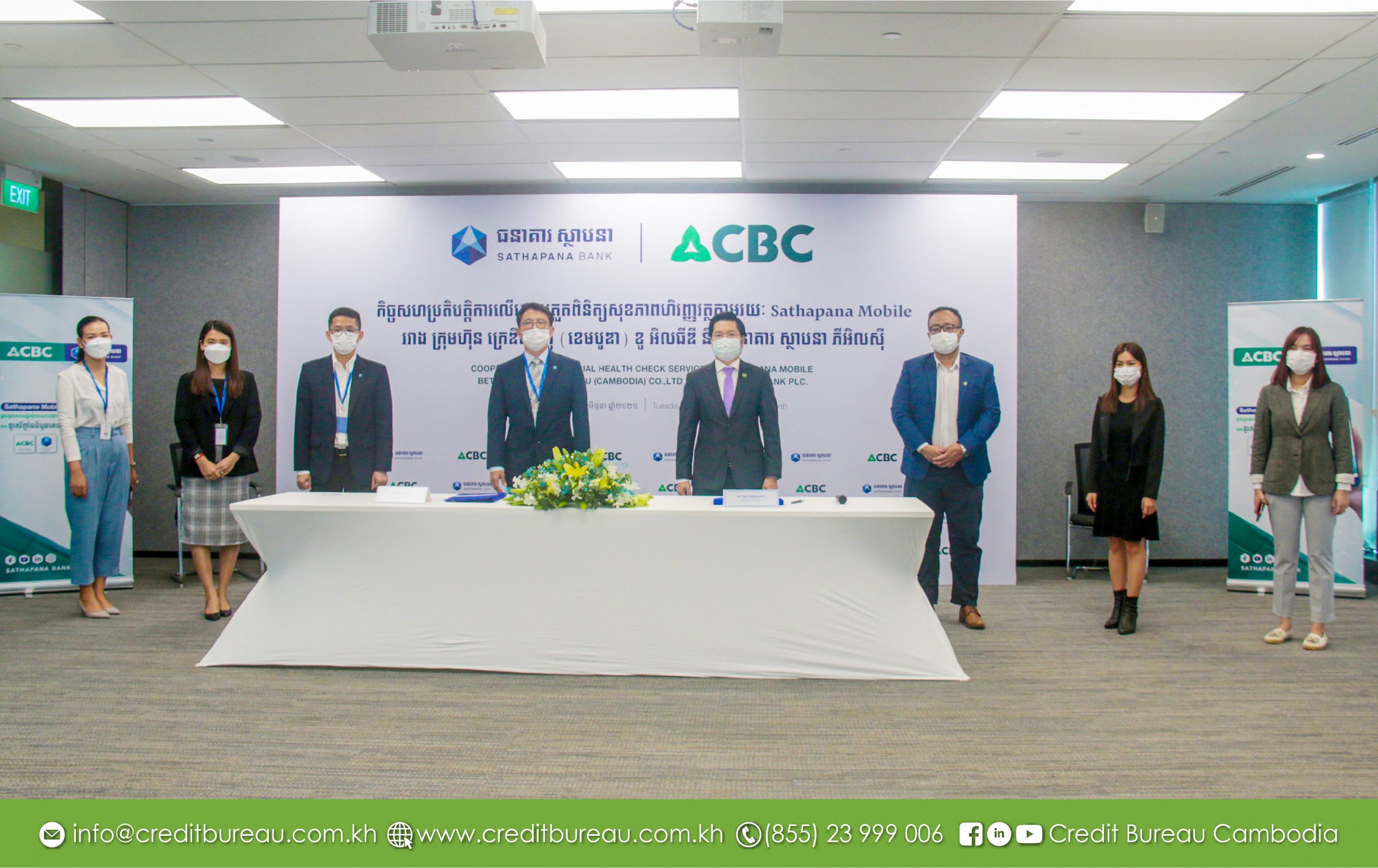 This digital partnership is the first in Cambodia and will further strengthen the commitment of both institutions to promote financial literacy, financial inclusion and improve credit risk management in the Cambodian financial industry.
A credit report of an individual borrower is a record of his/her credit payment history compiled from banks and other financial institutions. Lenders will usually check a credit report to assess a borrower's credit worthiness. Hence, it is highly beneficial to regularly check one's credit report to maintain a healthy financial status and ensure accuracy of credit information. One can file dispute with CBC should there be any incorrect information in the credit report.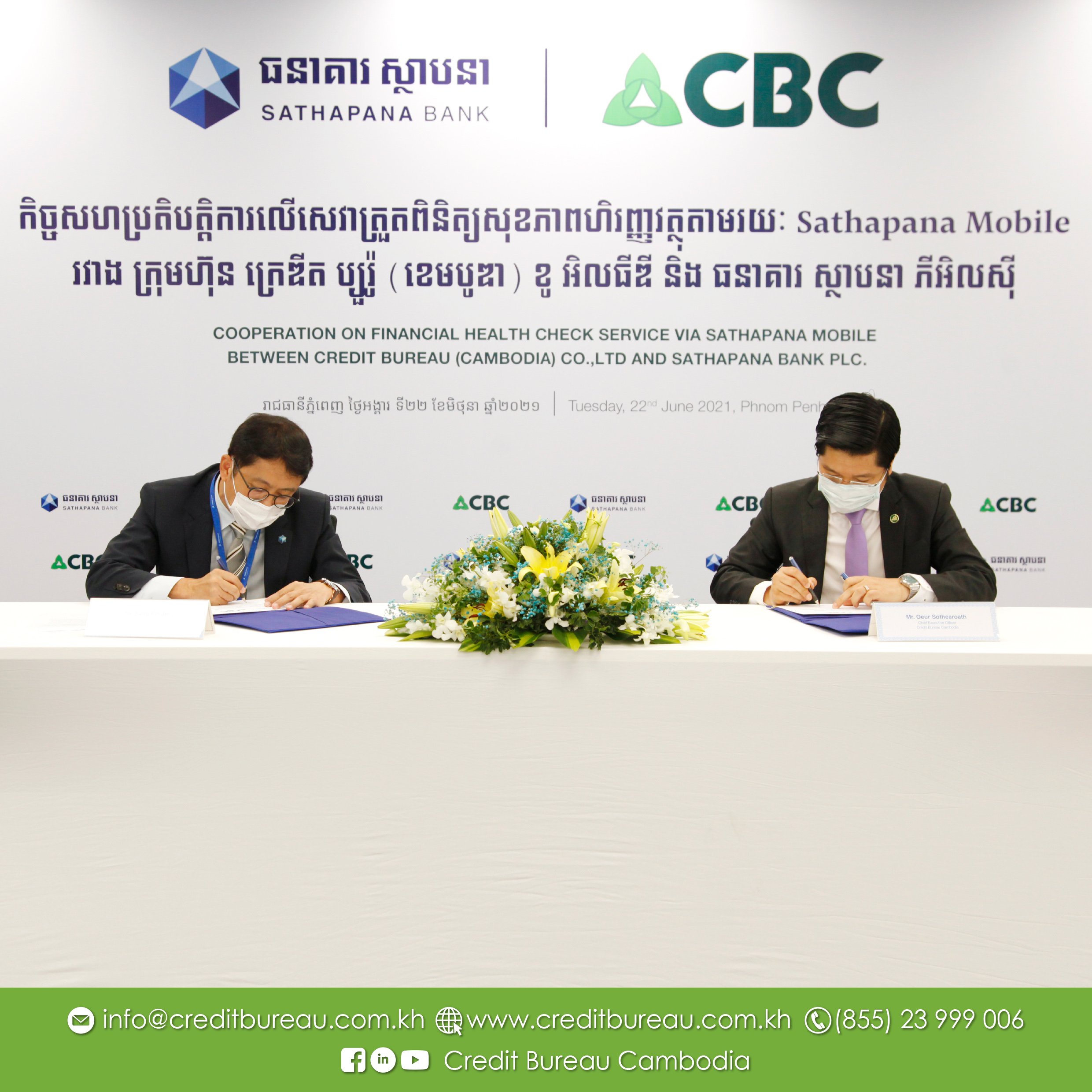 In a few simple steps, Sathapana customers can submit a request of their credit report to CBC via an auto-filled form in Sathapana Mobile. After verification, CBC will send out credit reports to customers. For those who are not yet a Sathapana customer, a financial health check can still be done by downloading the Sathapana Mobile to open an online account instantly.
Mr. Fung Kai Jin, Chief Executive Officer of Sathapana Bank, said "Sathapana Bank is delighted to cooperate with CBC to provide a fast and easy service for our customers to perform financial health check through Sathapana Mobile. This will eliminate time consuming conventional process. It is a testimony to our Bank's commitment to lead in digital banking innovation."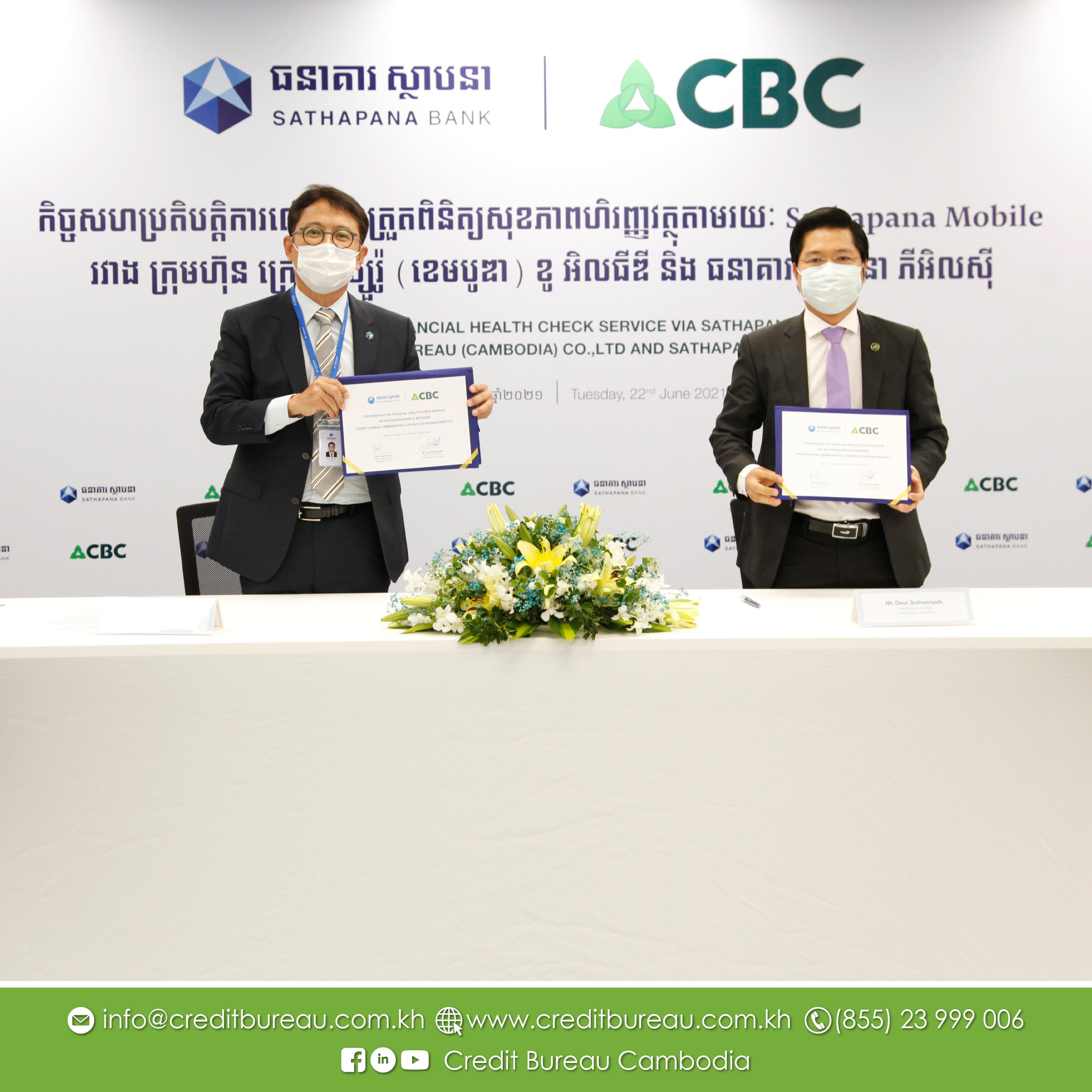 Mr. Oeur Sothearoath, Chief Executive Officer of CBC, said "CBC is pleased to partner with Sathapana Bank to offer convenient access to CBC Financial Health Check to all customers of Sathapana through their mobile banking app. This will enable the customers of Sathapana throughout the country to request credit report using their smartphones. Furthermore, he emphasized that this is an initiative for digitalization of consumer service of CBC to promote financial literacy and enable responsible borrowing among Cambodians."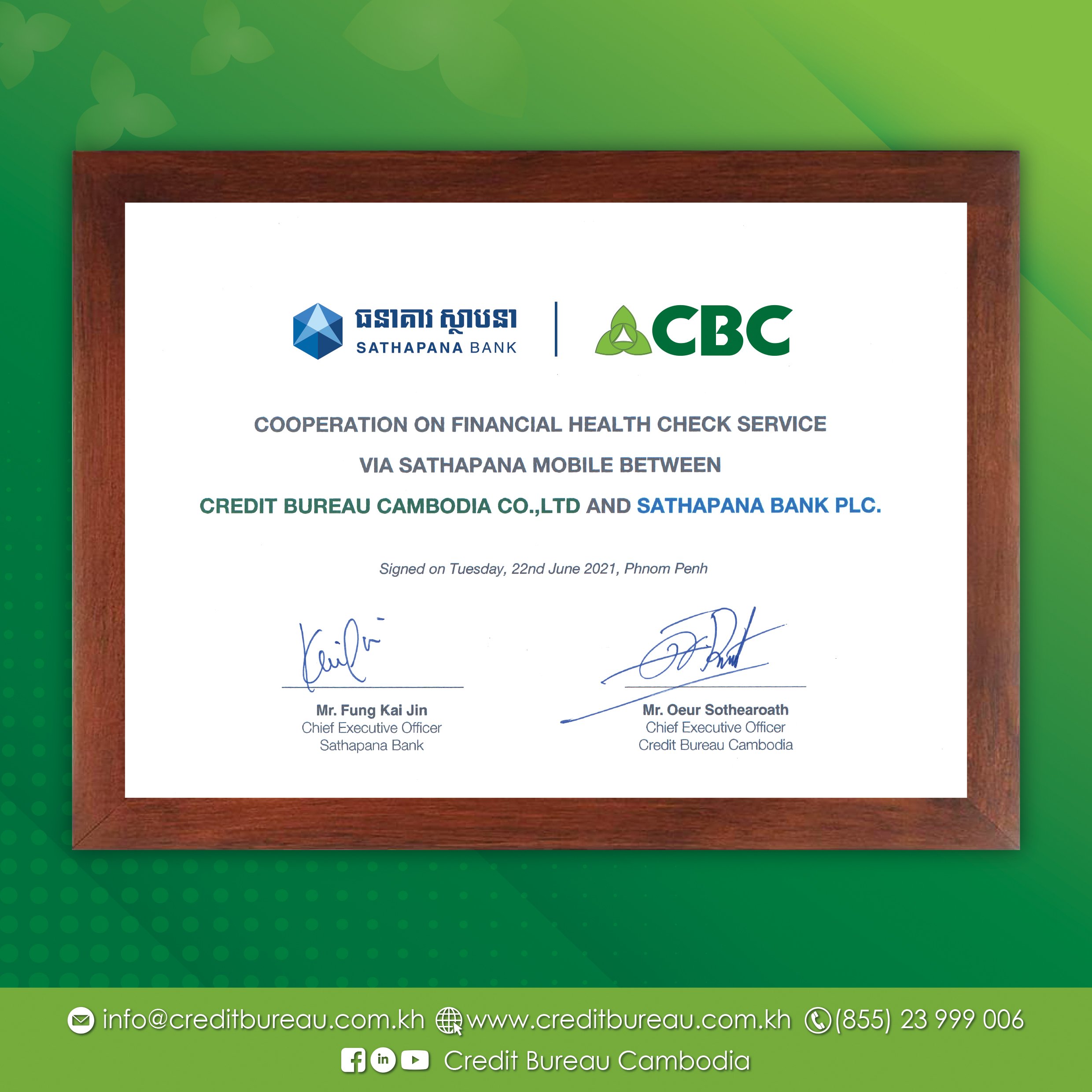 About Credit Bureau Cambodia
CBC is the leading provider of financial information, analytical solutions, and credit reporting services to financial institutions and consumers in the Kingdom of Cambodia. Since 2012, CBC has been assisting customers in managing the risks and rewards of commercial and financial decisions through a range of solutions: Consumer Credit Report, Commercial Credit Report, K-Score, Data Analytics Report, Portfolio Monitoring Service, Portfolio Review Service, and Customized Solutions.  CBC serves a member base of more than 165 financial institutions including Commercial Banks, Specialized Banks, Microfinance Deposit Taking Institutions, Micro-Finance Institutions, Leasing Companies and Rural Credit Institutions.
About Sathapana Bank
Sathapana Bank is one of the leading commercial banks in Cambodia with total assets of over US$2 billion and more than 4,000 employees. We have a large branch network nationwide with more than 170 branches and more than 230 ATMs with cash recycling capability. We provide full banking services such as loans, deposits, iBanking, Mobile Banking, debit & credit cards, domestic and foreign remittances, Western Union, trade finance, and other services. We are also offering tax collection services, public services payment with the Ministry of Public Works and Transportation, and various cooperation with mobile payment providers such as WING, Pi Pay, True Money, Ly Hour Veluy, eMoney, and Bakong to give further convenience to our customers.