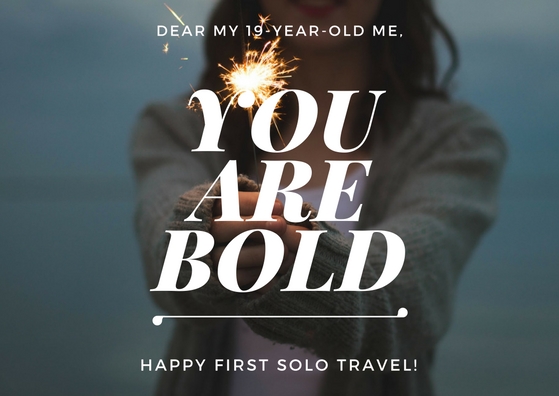 Imagine a 19-year-old girl who always sticks with her family decides to go on a solo travel trip inside her own or to a foreign country. What difference do you think it makes for the girl?
It is not that her parents limit her freedom to move around at her will. But she gets used to the feeling of asking for permissions every second she needs to make choices or go somewhere since at a tender age. And, when it came time to do a solo trip to just a province not a foreign country, she was always like "Will everything be okay? Can I really do this?"
Yes, that timid girl was me. When my first year school vacation started, I had no idea I would be asked to go to Siem Reap all alone to get ready for my upcoming new adventure. Hearing a lot from my friends about hanging out alone and learning about yourself, I was never convinced that a solo travel would be interesting for me.
Friday the 9th of September arrived… I woke up early to be ready for my 8:00 AM bus leaving to Siem Reap province. Having no choice to ask my Dad to bring me to the bus station, I had a great good bye breakfast with him before the road trip began.
It was my first time to do a road trip without my family and friends, which was rather exciting. My first assurance to myself was, "Oh Lord, my friends who came from other provinces are so brave to often take a bus or a taxi to Phnom Penh on their own. Why can't I do that too?" And I could, which was pretty awesome for me. Unfortunately, without letting anyone knew I threw up twice on the way to Siem Reap because I totally forgot to take a carsick pill before taking the bus. To be frank, I rarely felt carsick so I had no idea why it happened to me at that time. So never forget to take a pill for those of you who are not good at travelling by bus or car.
When I arrived in Siem Reap, I had someone pick me up at the bus station. She looked sweet and friendly. Then, we checked into Kouprey Hotel which is located behind my uncle and aunt's workplace. Later, I got to visit their workplace and received warm greetings from all the staff there.
What ignited my solo trip excitement even more?
It was when I decided to walk back to the hotel alone.
Stepping into the hotel all myself, I was greeted again by the hotel staff. You had no idea how different I felt when they treated me as a woman – a grown up woman, I meant. I couldn't resist to check out what the hotel was like, so I ran up to see my room. It was a well-decorated gigantic room – too big for one person. There was a beautiful set of sofa for me to sit on and enjoy my drinks like coffee, milk, or cokes in the fridge.  I did love the king sized bed with six big pillows, but I was a little scared to sleep alone since I always shared my bedroom with my sisters. The funny thing I did was to collect all the six pillows on the bed and the other three on the sofa spreading all over the king sized bed to shrink the space. And another thing was I turned the television on the whole night to let music soothe me to sleep. Here is a quick tip from me to ya'll who never get used to sleeping alone! J
That evening I had done a few more solo activities that made me realize how good it was to be on your own. Before I went to have my dinner, I had a quick swim in a big pool just to enjoy myself. Trust me, the pool was so good to swim alone. Enjoying my spaghetti with a fruit shake drink on a single table, I listened to the silence of the night that took me to the world of the thoughts.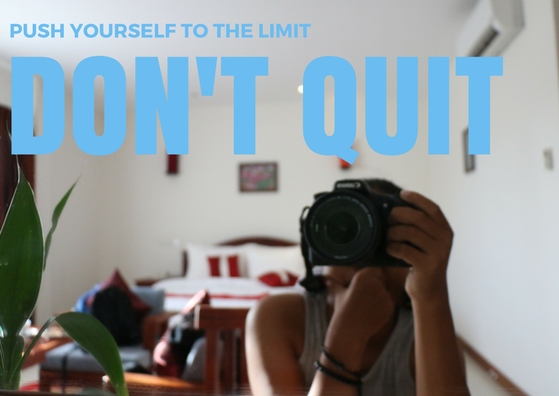 Even though I didn't go out of the hotel to enjoy places like the famous pub street or anywhere, I had a fun time all by myself. I have to say that I loved the hotel because it was luxiurious enough at an affordable price (about $35/night with free buffet breakfast). In the morning, I had a wonderful breakfast with my Australian friend who is based in Siem Reap. I was thankful that she unexpectedly decided to stop by and had a nice talk with me before I had to leave at 10:00AM for my next trip to a foreign country.
This one day solo trip taught me a lot about being on my own. It allowed me to take a step back and see what I was doing and where I was heading in my life as well as pushing myself out of my comfort zone. So for those of you who want to try a solo trip, it doesn't need to be abroad you can just start by going to the nearby provinces.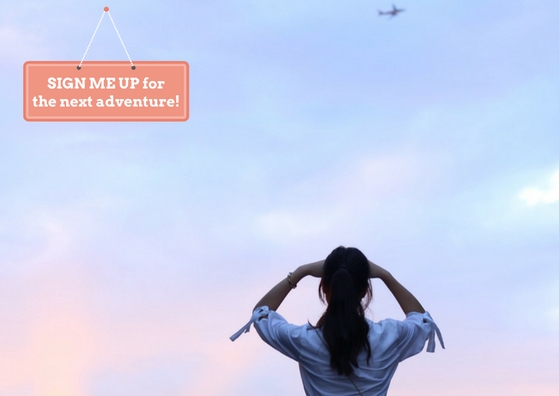 What about you? How old were you when you first discovered your freedom? Let me hear your thought.
Disclaimer: WheninPhnomPenh reserves all the right to the photos and text posted in the article. All the views/opinions expressed by the writer are in no way representative of WheninPhnomPenh. Get in touch if you'd like to use our content.