(Note: The first question that might arise in your mind is "Is it really safe for a 19-year-old female Khmer to travel with a stranger she doesn't personally know outside Cambodia and stay abroad for a week? Well, I am still alive and kicking, so I bet I am far more qualified to answer this question. 🙂 Also, thanks, Mom and Dad, for paying around 400 USD for my international flights, and thanks CPSC organization and the EU for paying for my domestic flights, food, and lodging.)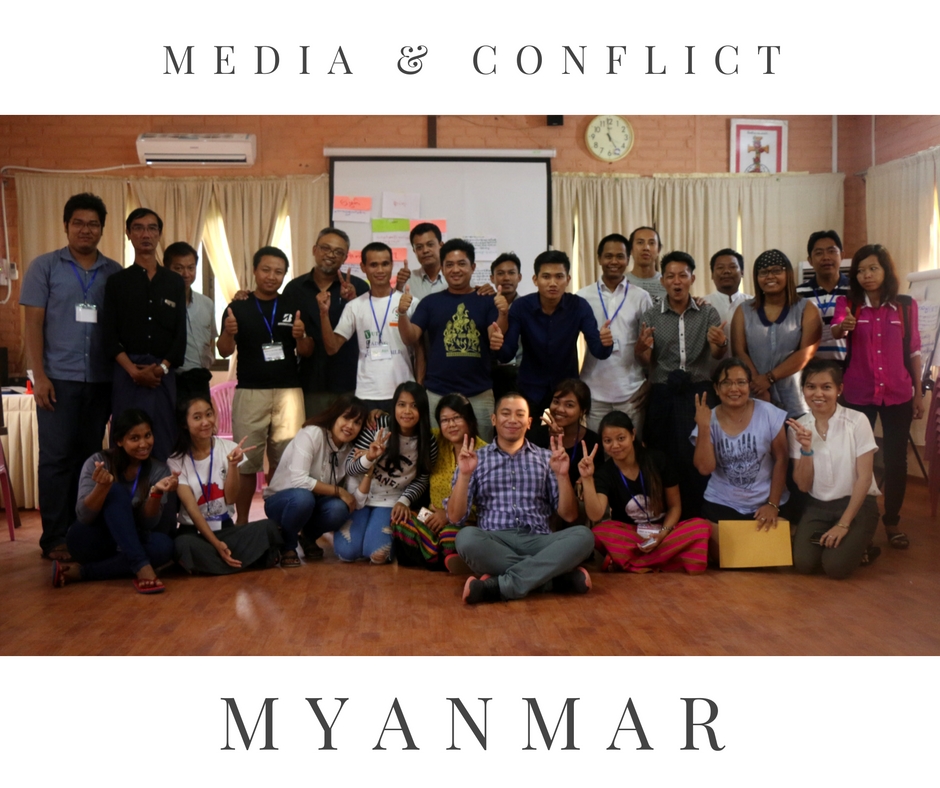 Between Sept 12th and 16th, I was invited to join Media and Conflict Transformation Training in Myanmar, a country that had gone through so much for more than 5 decades. In this blog post, I am just going to talk about what I learnt at the training seminar.
============================
Travelling outside Cambodia for the very first time in my life, I chose to go to Myanmar for about 8 days to attend the training for Myanmar journalists and editors, organised by the Center for Peace and Conflict Studies (CPCS).  During the 5 days of the training, I was asked to help as much as I could to run the training seminar. Therefore, I was offered a position as a volunteer photographer which was something I was glad to do and proud of. To be frank, I had no experience in taking photos even though my Dad just bought me a Canon camera. When people approached me after the event and told me I took nice photos of the training sessions, I was completely flattered. As my role was not clearly set, all I could do was trying my best to help with the registration of the participants, gift packing, and other easy stuff. The best part of my roles was I could either be a participant or a runner.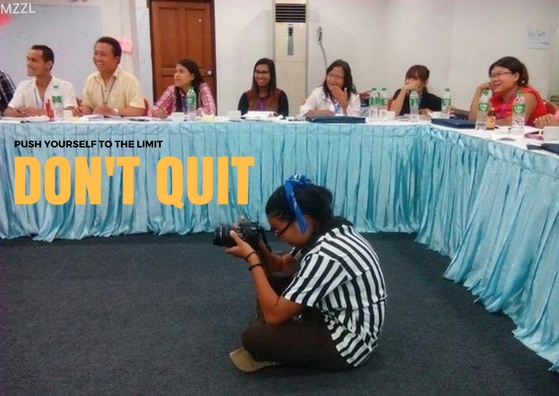 As a participant, I was able to sit with other 25 Myanmar journalists from different regions of Myanmar and backgrounds. When I said different backgrounds, I meant the group of Myanmar journalists came from different ethnicities. As far as I can recall, there are more than 100 ethnic groups in Myanmar including the Burmese (those who reside in Yangon), the Shan, the Mon, the Rakhine, the Kachin (northern part of the country bordering China), and many of which are still in conflicts. That means if you go to different parts of Myanmar, you will find out people there speak different languages. And you may find it funny that sometimes they couldn't understand each other. From what I noticed there, Myanmar people knew two languages – their native one and the Burmese language.
On the first day of the training, there was an introduction to peace journalism. The simple definition of peace journalism was "Peace journalism makes journalists feel the accountability if their work can make conflicts worse". It was told that the theory of peace journalism was introduced by a Norwegian sociologist, Johan Galtung.  As most of the sessions focused on Myanmar, I tended to get a better perspective about this country in terms of their ethnic rife.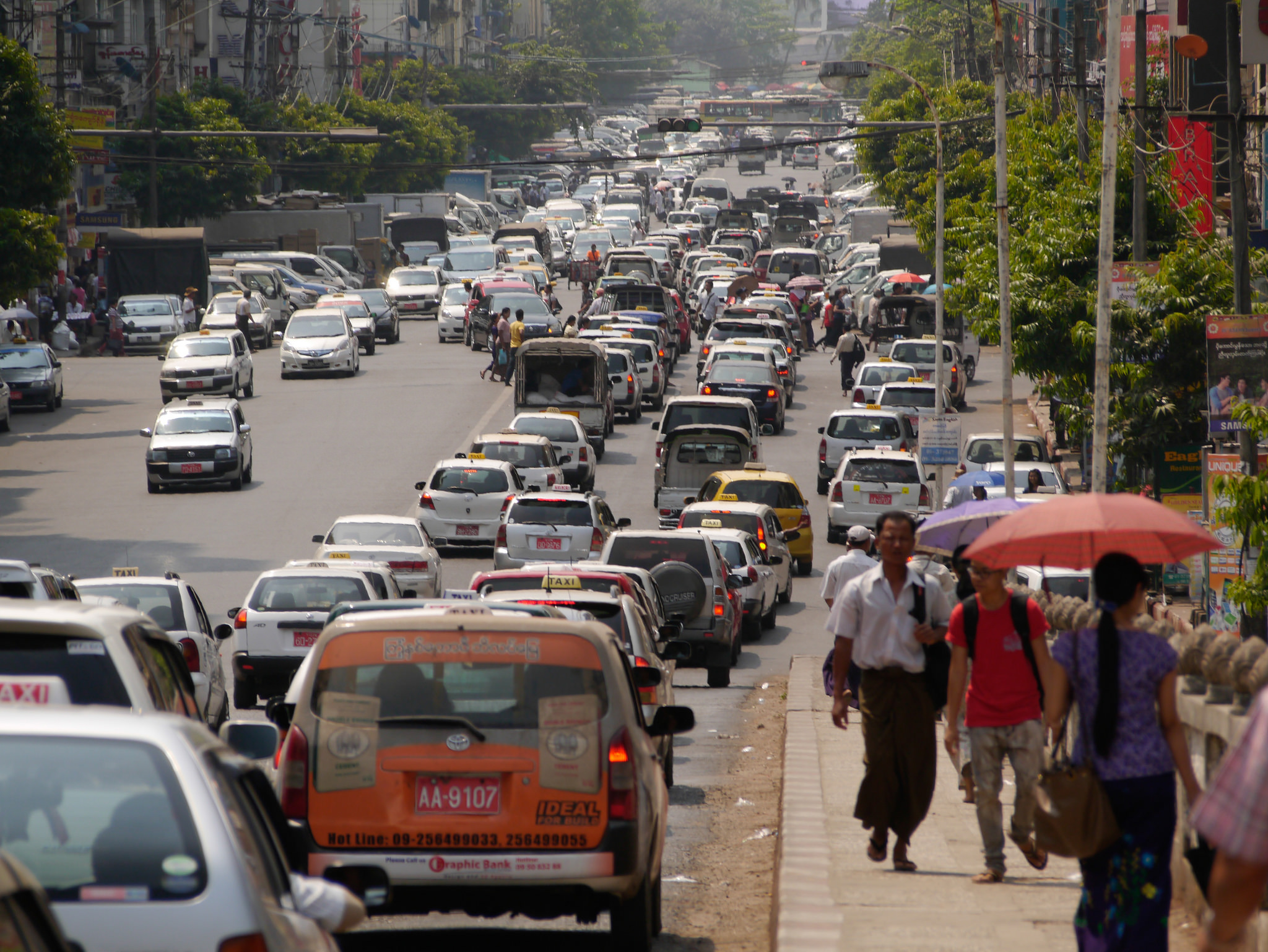 The following session was about "Online Peace Mobilization System" which made me realize that Myanmar journalists were also vulnerable to the excessive amount of information posted online especially on Facebook. There was a little discussion going on between the speaker and the participants on fake Facebook accounts, false information, and such that gave me a better understanding about being careful of choosing the sources of the news and avoiding misleading news. Honestly speaking, I first thought the discussion about taking information from Facebook as sources was not worth talking on the table since they were already journalists. However, based on my observation, some of Myanmar journalists appeared to not have been trained properly as they missed some concepts of professional journalism during discussions.
Since there were 5 days of the training, there were many stimulating things that I learnt and always kept in my mind. One of the most interesting lessons was the techniques of interviewing which were so called Psychology Interview. The idea of psychology interview was to make sure a future journalist like me never forgets to do research before interviewing our sources. That simply meant by doing research you would not get yourself into asking stupid or repetitive questions to the interviewees or ending up in other unexpected troubles. Among many questions asked by the participants during that session, there was one question that really caught my attention "Can journalists be friends with their interviewees?" The question was carefully answered – there should be a fine line between the relationship between journalists and interviews. The problem was that if you did become friends with your interviews, you might become biased or would go to their way. In my opinion, the answer was very right and somehow I could relate as a future journalist.
Another great lesson was related to reporting stories about people affected by war, developing stories on survivors of torture or abuse and self-care journalism which were extraordinarily explained by Karlos, a professional Filipino journalist expert at war and conflict reporting.
His important message was "THERE IS NO SET RULE IN DOING AN INTERVIEW-CREATIVITYY IS NEEDED". No matter whom you interview whether they are people affected by wars or the victims or anyone, you must do RESEARCH AND RESEARCH beforehand. In the case of reporting about survivors or victims, journalists might usually find it hard to ask sensitive questions or ended up being questioned back like, "There are many stories written about my situation and photos of me taken. But nothing happens." Therefore, as a peace journalist you may need to use the skills of psychology interview. You should reassure them that your story may not bring an immediate change or try to explain about the limitations of your news agency or go back and show them the stories you did and keep them follow up and you may end up develop your stories by doing so. Additionally, I learnt a new key term from Karlos's session which was Parachute Journalists. Parachute journalists are journalists who go to wars having no idea what situation they are in – just to take photos and videos.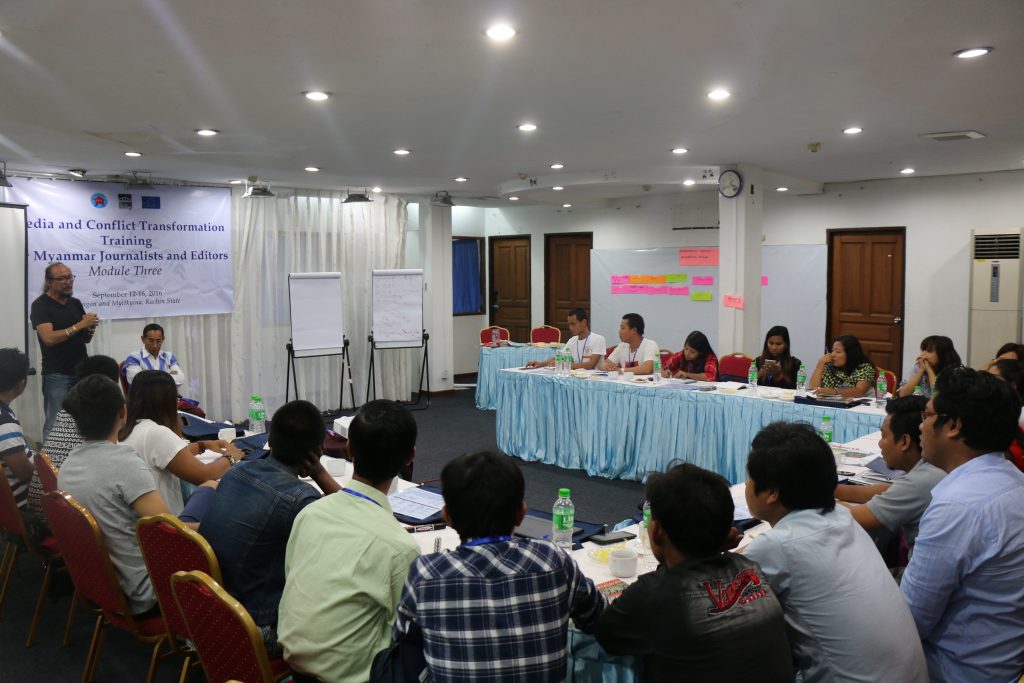 Self-care journalism was the last topic of all the sessions that almost everyone including me had been looking forward to hearing. Journalists who covered conflicts tended to be detached from reality, became violent and sometimes acted like robots. All because they were used to the scenes of the violence or the sound of explosion that made them became stressed or mentally sick.  They must learn to take care of themselves in their own ways by getting informed of their traumatic experiences and seeking immediate help. At this point, I was surprised by the fact that journalist Karlos knew martial arts and another Burmese journalist student I met was a boxer as she claimed boxing would make her feel relaxed and could be a defence mechanism for a female journalist. My first thought was whether I should take my taekwondo class again which I have given up since high school.
The last day of the training was another great thing I could never forget. It was the time when all the participants were asked to talk about their thoughts and feelings about the training. What caught me off guard was their talks about Cambodia, my country – as the training took them all to Cambodia. They all agreed that unlike Myanmar, Cambodia has achieved so much to be a peaceful country after the tragedy of the Khmer Rough. Cambodia is a good example for Myanmar to follow in order to stop the conflicts of ethnicity.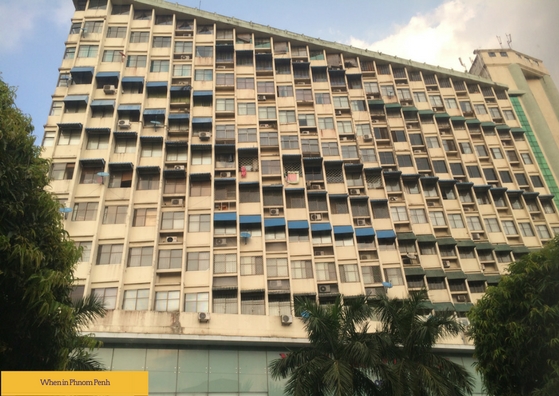 Their words gave me a sense of a value of peace I am having in my country even though both of the countries have their own challenges to tackle. Personally, I was fond of listening to their funny past experiences in Cambodia while in the meantime I was experiencing many new things in their country.
I did really enjoy my time sitting with facilitators and trainers for debriefing every time after the end of the sessions.  Besides the awesome sessions, debriefing was like a big plus for me to understand some certain points better especially the points I might have missed or was not clear about. I really appreciate meeting all the friends who were part of my awesome learning trip to Myanmar. I do personally believe the best way to know more about a foreign country would be to "Learn with the locals and Talk to the locals."
What was the one training abroad which you still remember vividly? Share with me yours!
Disclaimer: WheninPhnomPenh reserves all the right to the photos and text posted in the article. All the views/opinions expressed by the writer are in no way representative of WheninPhnomPenh. Get in touch if you'd like to use our content.