Courtyard by Marriott Phnom Penh Hosts Two-Day Thai Food Festival at The Mekong on 8& 9 September 2023.
Experience Chef Dee's magic as you dig into Thailand's sublime flavors
 Courtyard by Marriott Phnom Penh is delighted to host a special Thai Food Festival presented by Chef Dee, a renowned Thai chef from The Westin Siray Bay Resort & Spa, Phuket this weekend from 8-9 Sept.
Hailing from Phuket, Chef Dee is a  native who discovered her passion for cooking since she was a child. She began her career working in numerous local restaurants, where she mastered the techniques of preparing traditional Thai cuisine. Chef Dee, who has over 35 years of expertise, currently helms EEST restaurant at the Westin Siray Bay Resort and Spa in Phuket. She is now bringing her culinary skills and passion to Courtyard by Marriott Phnom Penh, where everyone can dig into Thailand's sublime flavors.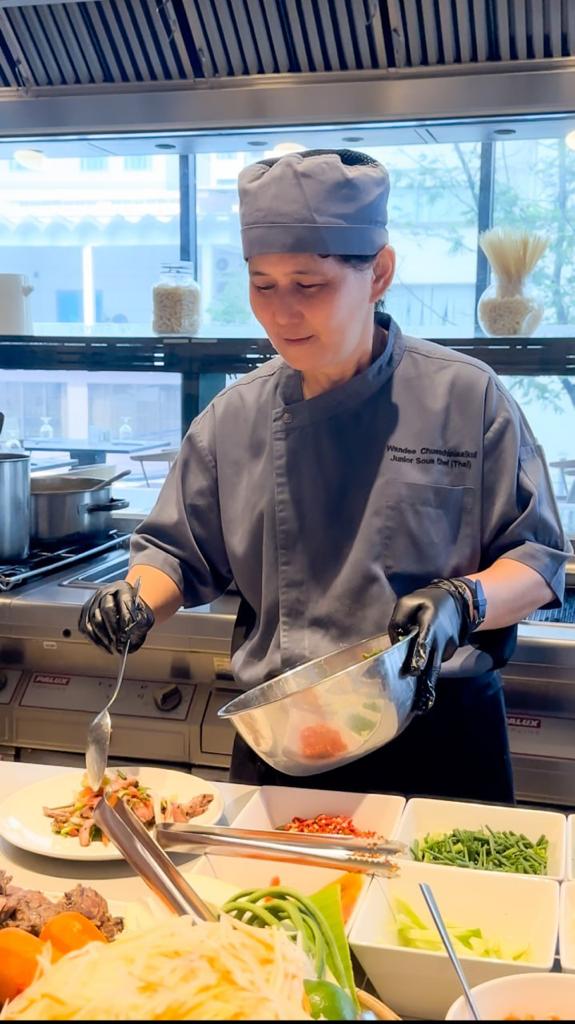 Day 1 – September 8th
The Thai Food Festival will feature a different menu each day, showcasing the diversity and richness of Thai cuisine. Main courses include Gaeng Daeng Kai, Phad Pong Garee Poo, Plamuak Phad Nam Prik Pao Khai Khem, Calampee Phad Nampla, Phad See Iew, Khaow Sauy and Khao Pad Sapalot. Guests can start with appetizers such as Thod Man Pla and Nam Tok Moo. During this special buffet, live stations serving Hoi Thod and Pad Thai Goong will be available. Tropical fruit slices, Bee Ko Muay and Khao Neo Mamuang (Mango Sticky Rice) will be served too.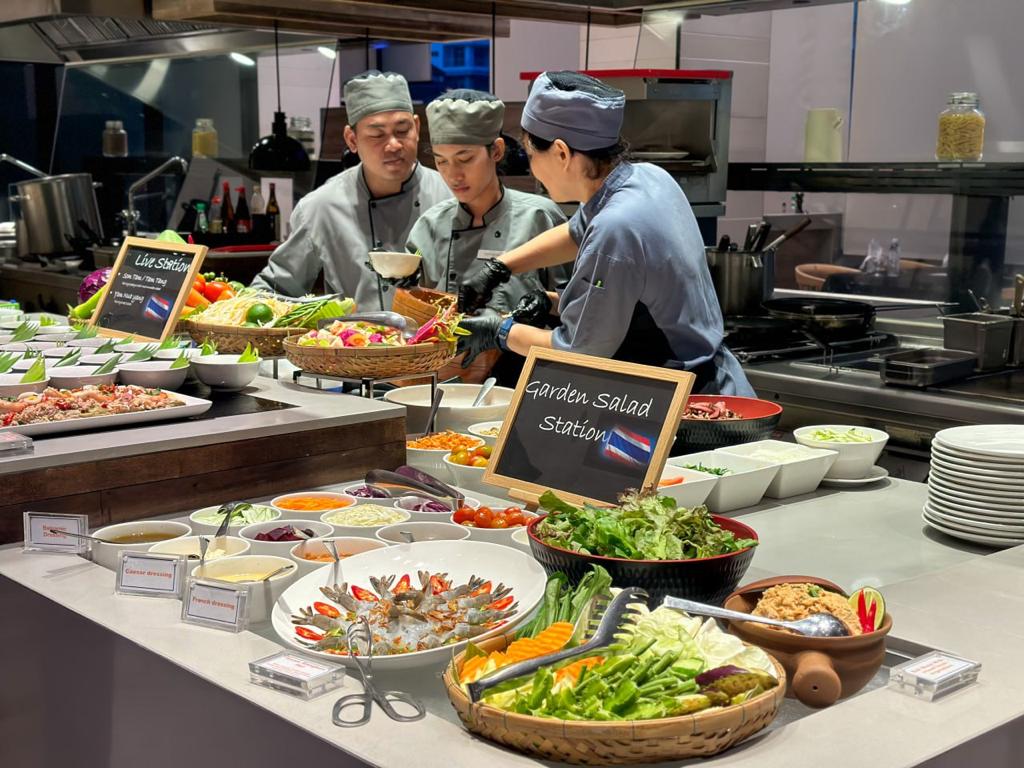 Day 2 – September 9th
We have prepared a mouthwatering selection of dishes from the four main regions of Thailand for the second day of the Thai Food Festival, showcasing Northern Thailand (Chiang Mai), Northeastern Thailand (Issaan), Southern Thailand (Phuket) and Central Thailand (Siam). Each region has its own distinctive style, ingredients and flavors, and we have carefully chosen the best dishes to represent them.
The Thai Food Festival is happening from 6pm-10pm at The Mekong, on the 1st floor of Courtyard by Marriott Phnom Penh at $35 nett per person. Reservations are recommended, as seats are limited.
To book your table, please call +855 23 238 888, chat with us via Telegram, or email
Don't miss this opportunity to experience the true flavors and aromas of Thailand at Courtyard by Marriott Phnom Penh. Whether you are staying at the hotel or just looking for a memorable dining experience, you will be impressed by Chef Dee's creations and the quality of service at The Mekong.