Last week, I decided to go to a cafe shop, which I have routinely seen on my way to Boeng Keng Kang neighbourhood. This one Artease Cafe is located on Street 310 in Beong Keng Kong. I think that Artease has been there for quite a long time; it's just that I did not get to give it a try earlier despite seeing many of my Facebook friends checking in there so often on Facebook.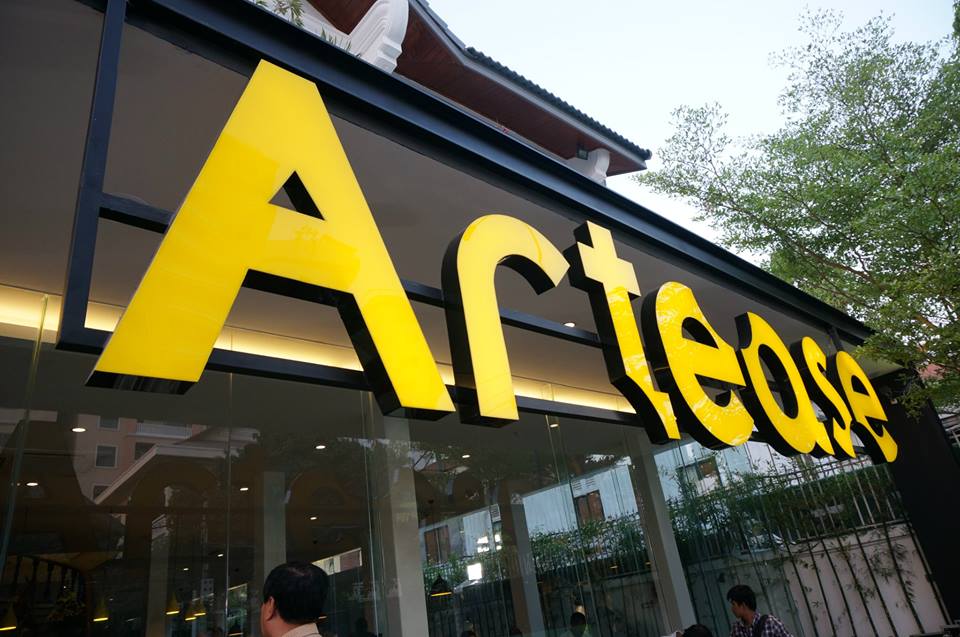 Shortly after pushing the door open, my friends and I were welcomed by the greeting and smiling Artease staff, who were standing at the cafe counter, right in front of the door where you enter the cafe. Such a warm welcome and smiles was something I believe Artease has embedded in their cafe atmosphere. As soon as I took a glimpse of the space, I noticed a very friendly environment that comes with a good playlist of music, comfy seats, a calm atmosphere, a 20 mbs Wi-Fi connection, and a well air-conditioned room. Most people sitting around were busy reading books or surfing Internet in their private spheres. But, towards the evening the connection seemed to lose strength quite a bit, though.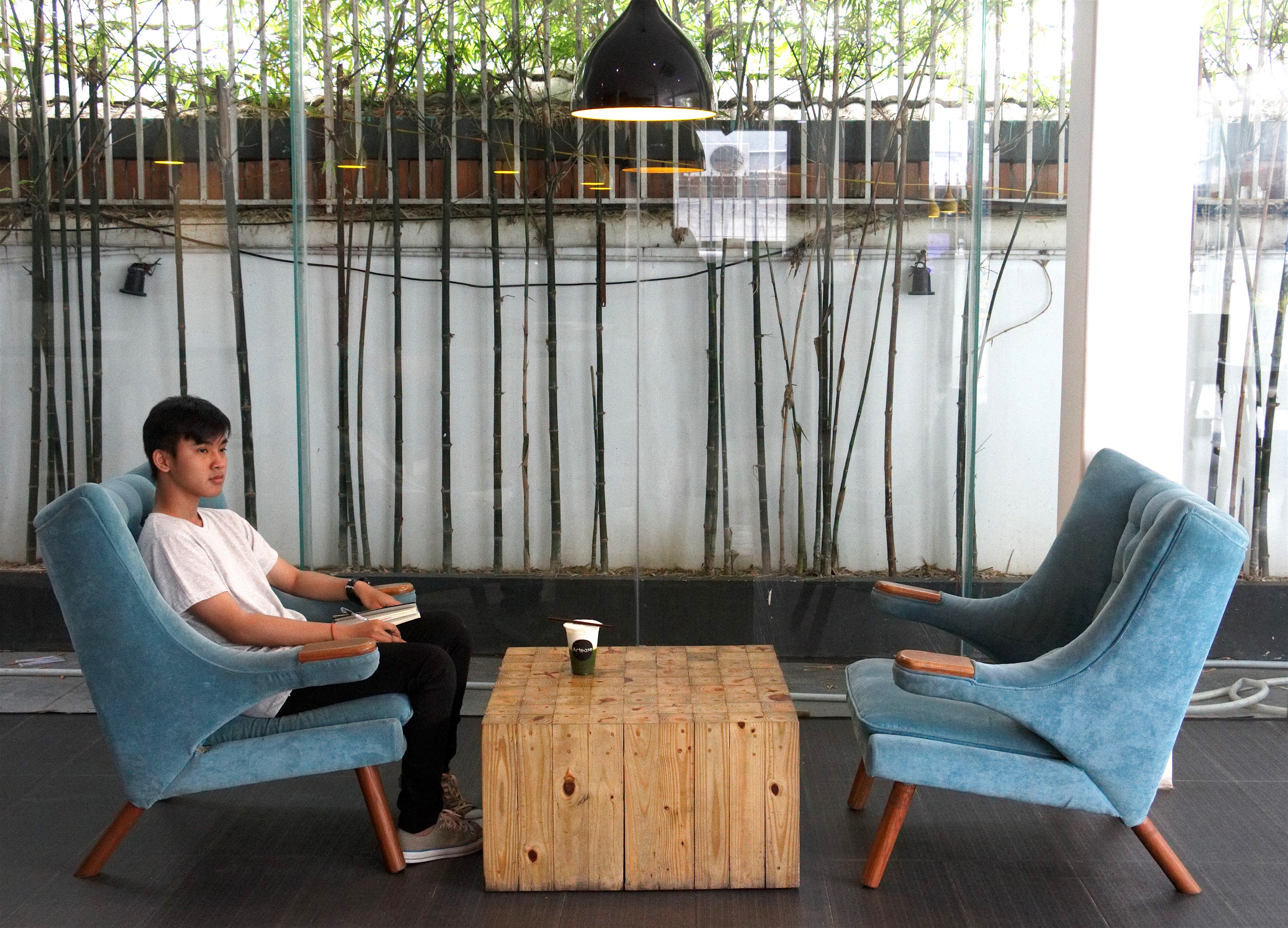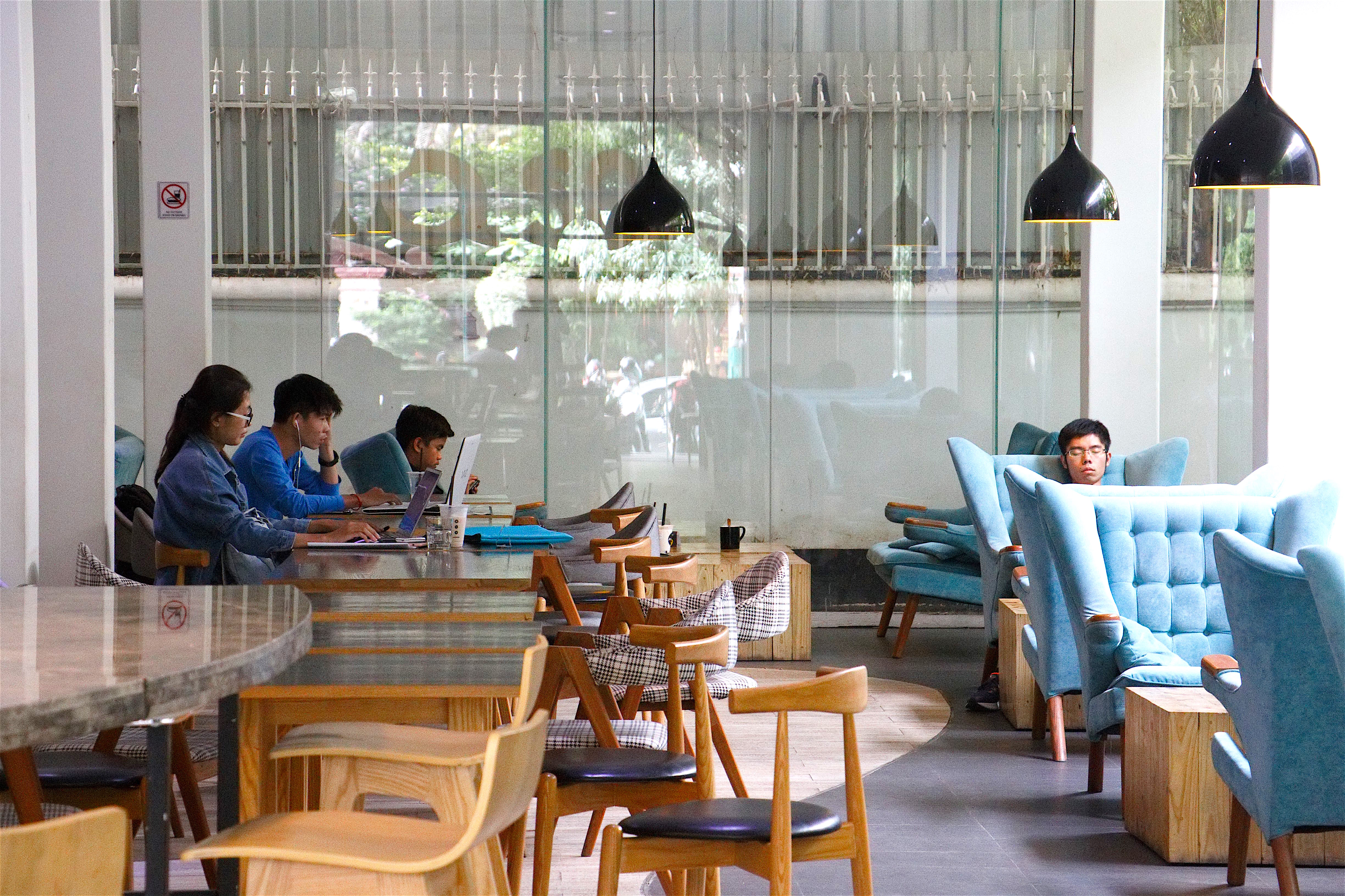 What I noticed first was the newly-introduced food menu right by the counter. The variety of food went from rice to spaghetti to sandwiches to salad with a very affordable price starting from 2.50$. Without hesitation, we ordered one for each from different food categories.
We had the Tom Yum Fried rice, which came with a fried egg on top. What would you normally expect from a plate of rice? The first bite of this was beyond expectation. The tenderness of the chicken breast and fresh mushrooms went along well with the smell of lemon grass in a strong taste of Tom Yum. The combined excellence of the Tom Yum taste and rice texture left my stomach content, also thanks to the spiciness, which you can adjust to your preference.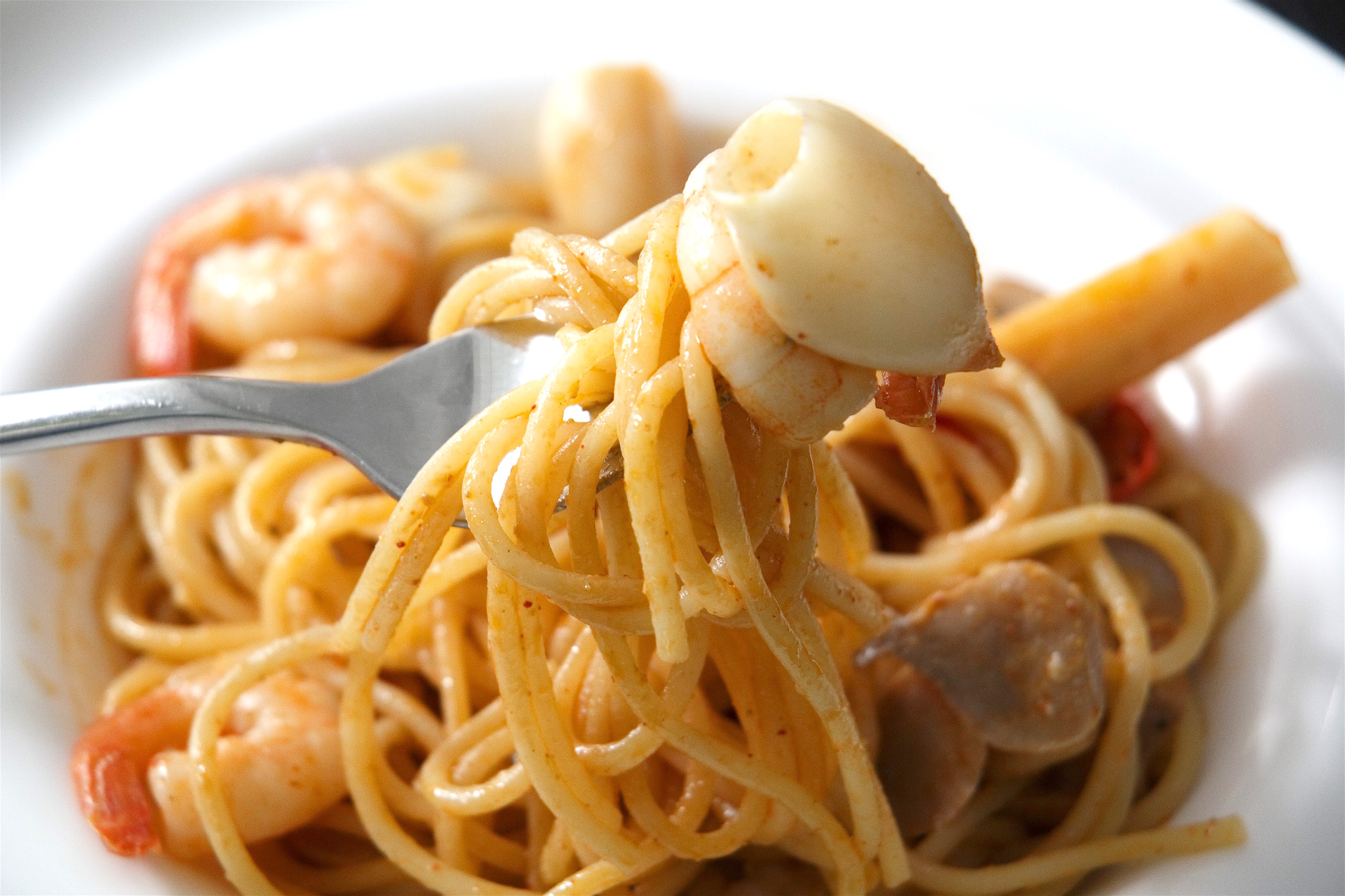 Another Tom Yum thing we had was the spaghetti. It came with some seafood like shrimps and bite-size squid. Like the fried rice, the pasta was well-mixed with the taste of Tom Yum, giving a quite intense flavour of Tom Yum and lovely texture of spaghetti in your mouth. So much flavour. So much texture. Of course, it is the definition of magnificence. Oh, it also comes in a good serving amount for one. 😉
Their salad is also another thing I must talk about. I got to taste different kinds of fresh veggies in just one bowl of salad. Not to mention that there were also three add-ons such as tuna, egg, and honey mustard chicken. What got me really into this bowl of salad was the sauce they used. The roasted sesame sauce from Japan was used to make the salad more appetizing while giving it some sweetness and an aroma that got me hooked. Yum!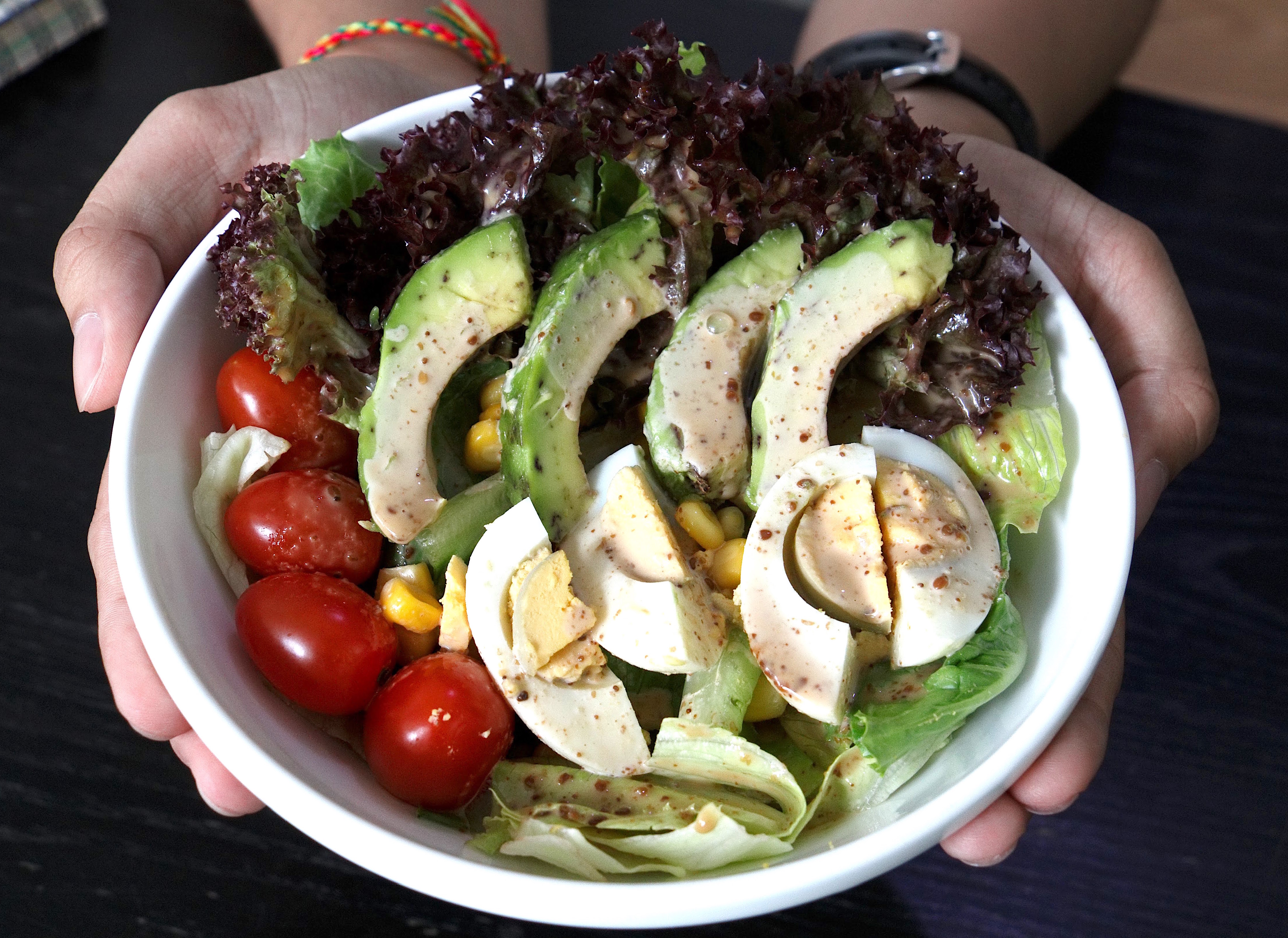 Since we got problems choosing the sandwich fillings, we then ordered most of it. Tuna, egg, pesto, and honey mustard chicken were in a sandwich tower. All in one place! In addition to that, they also gave us their special Bang Bang sauce to help enhance the flavor of the already good sandwiches. Before you even bite in, just staring at the sandwich tower, your senses actually delight in waves and wafts of unadulterated excellence.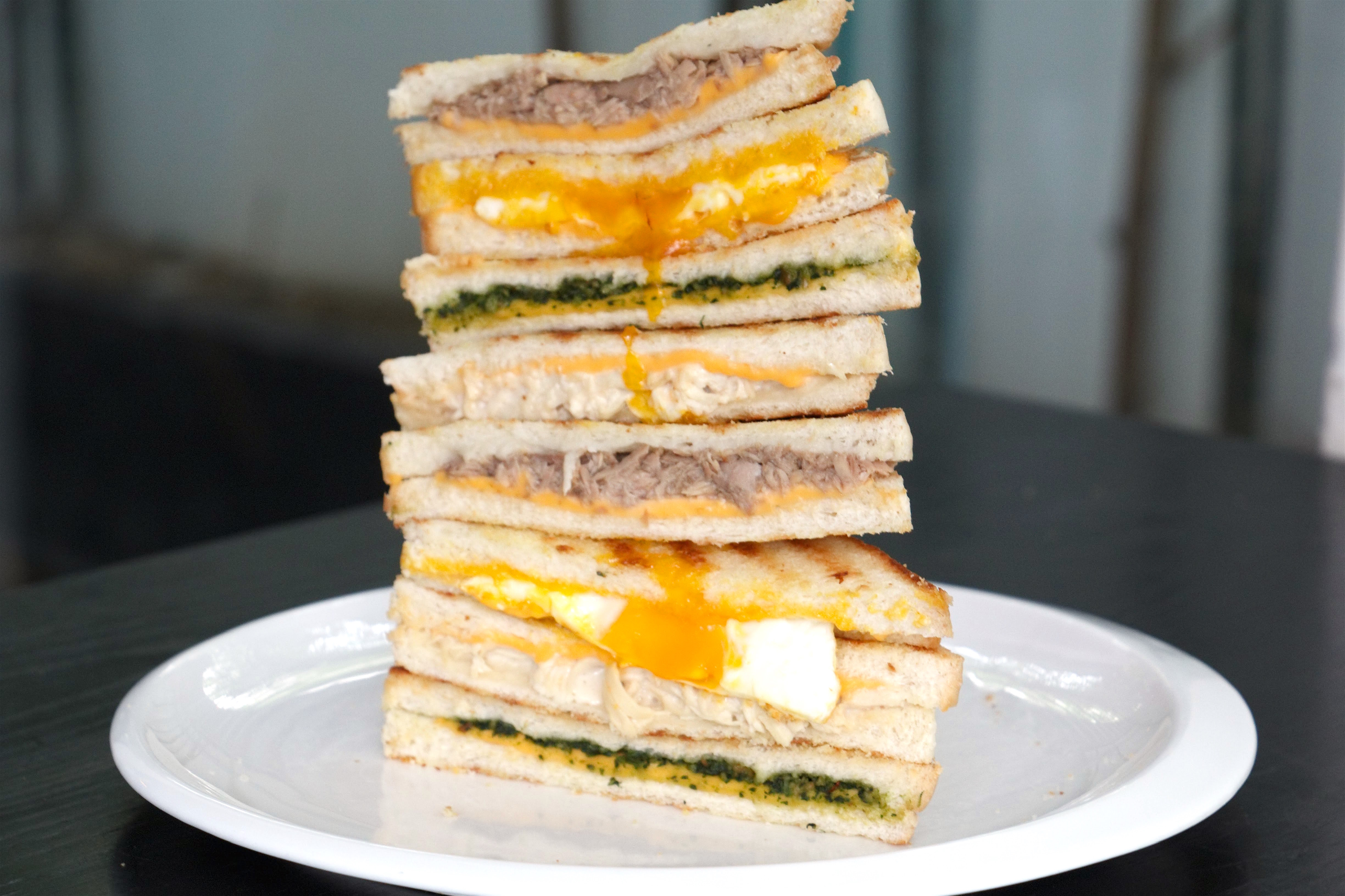 Artease also offers a wide range of drink selections such as tea, coffee, and ice blended. I would recommend their Caramel Coffee Latte Frappe for people who like to have their drinks served in the ice-blended sweetness of caramel and with some drops of coffee. Then, head your way to Artease.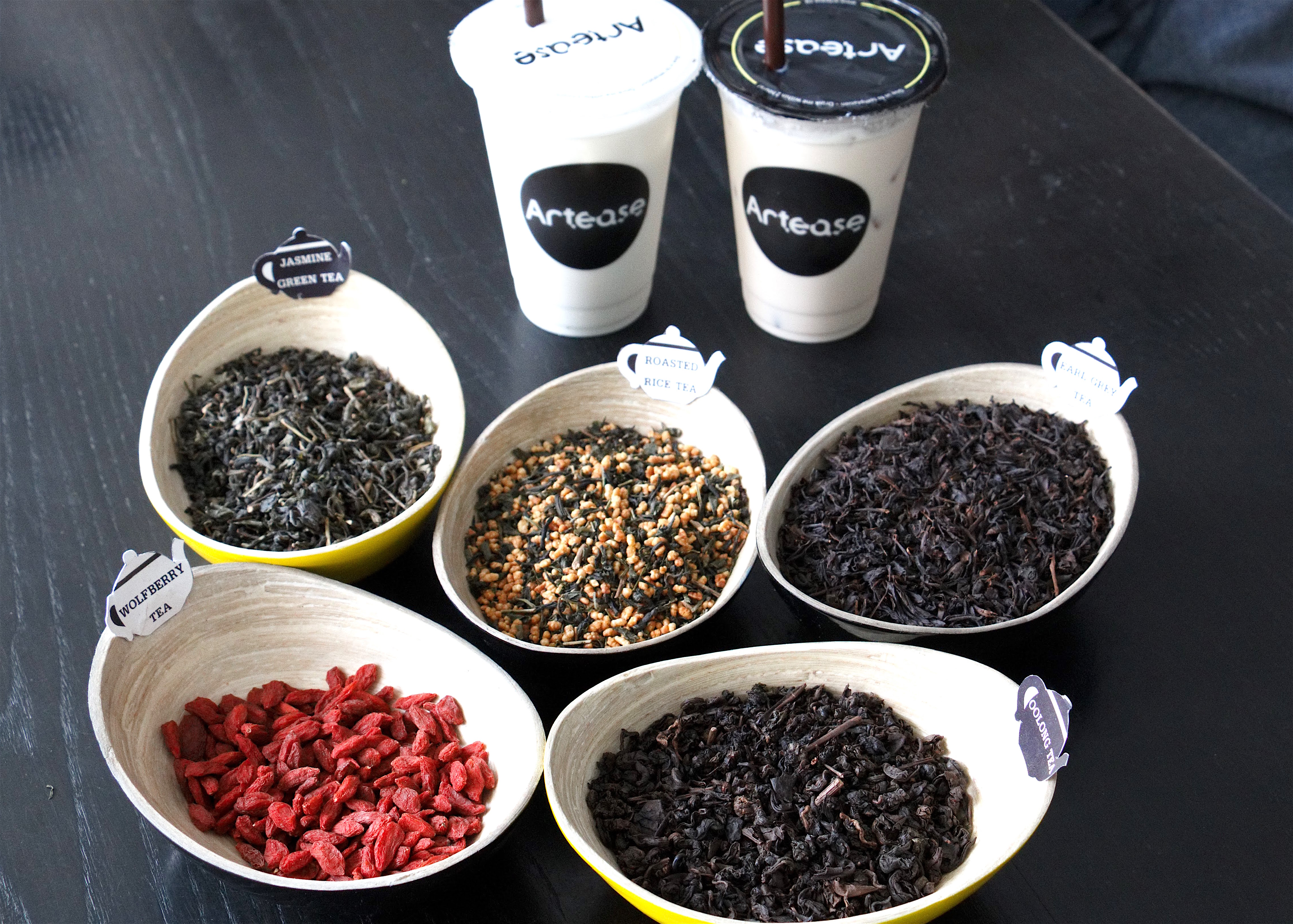 More than just coffee, Artease also boasts five different types of tea being displayed at the counter. The five types are diversely available in the menu as well. They are herbal tea, earl grey, oolong, green tea, and roasted rice tea. Given the name roasted rice tea, this type of tea attracts most of the attention from newcomers like me. It is a mixture of a special roasted rice and green tea. Legends say that this tea is popular among the poor people for their gatherings in China, and since they did not have enough tea, they had to mix it with roasted rice to have enough tea for everyone.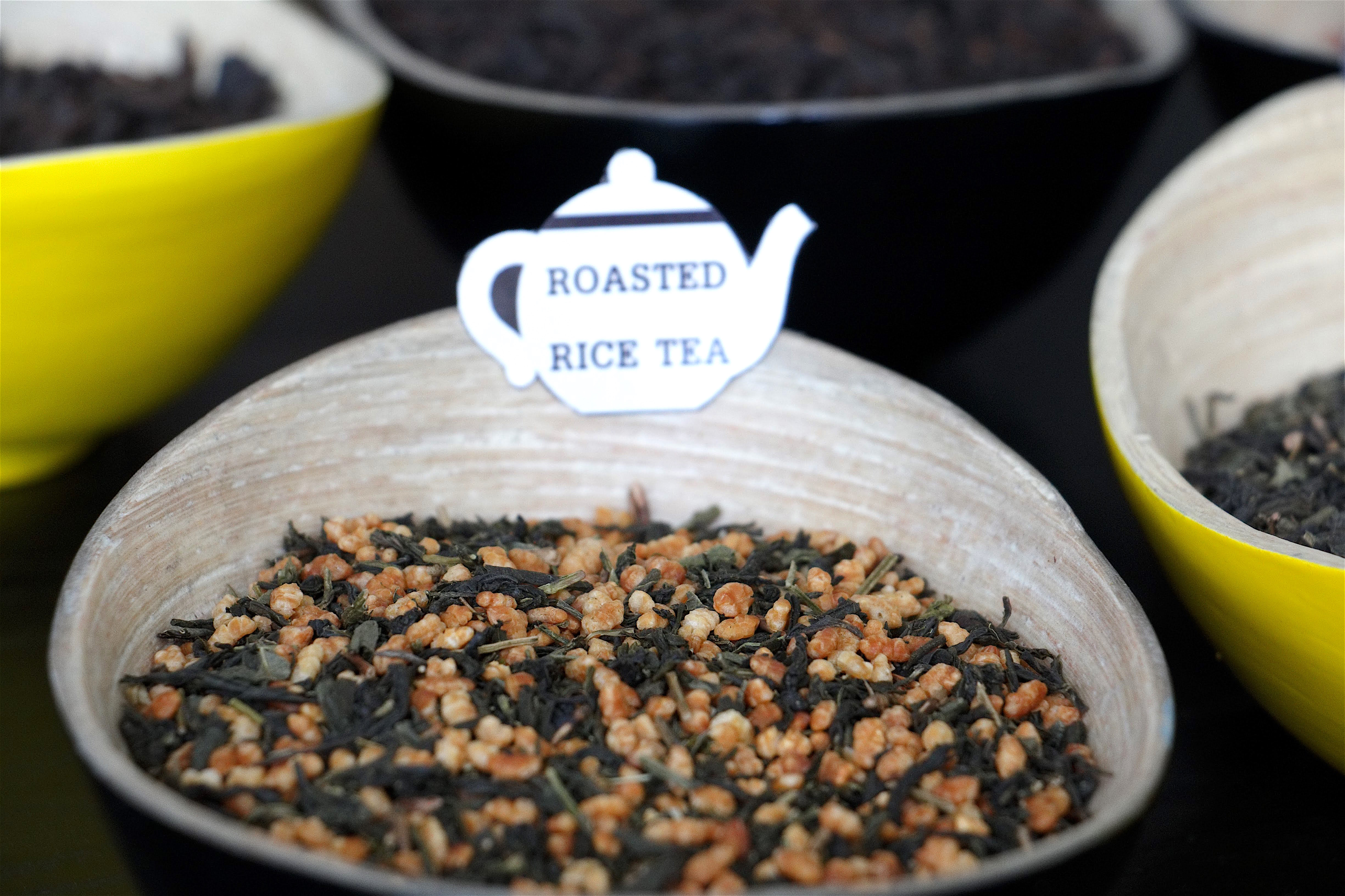 I think the only place you can find roasted rice milk tea in Phnom Penh is at Artease. As the heritage continues, the taste of roasted rice milk tea is similar to milk tea in general, but the special point about it is that the striking aroma of roasted rice stays slightly inside your mouth after you drink it. One more thing to applaud is that Artease has the creativity to turn the roasted rice tea into a tea with caramel popcorn flavour, too. Hear that? 😉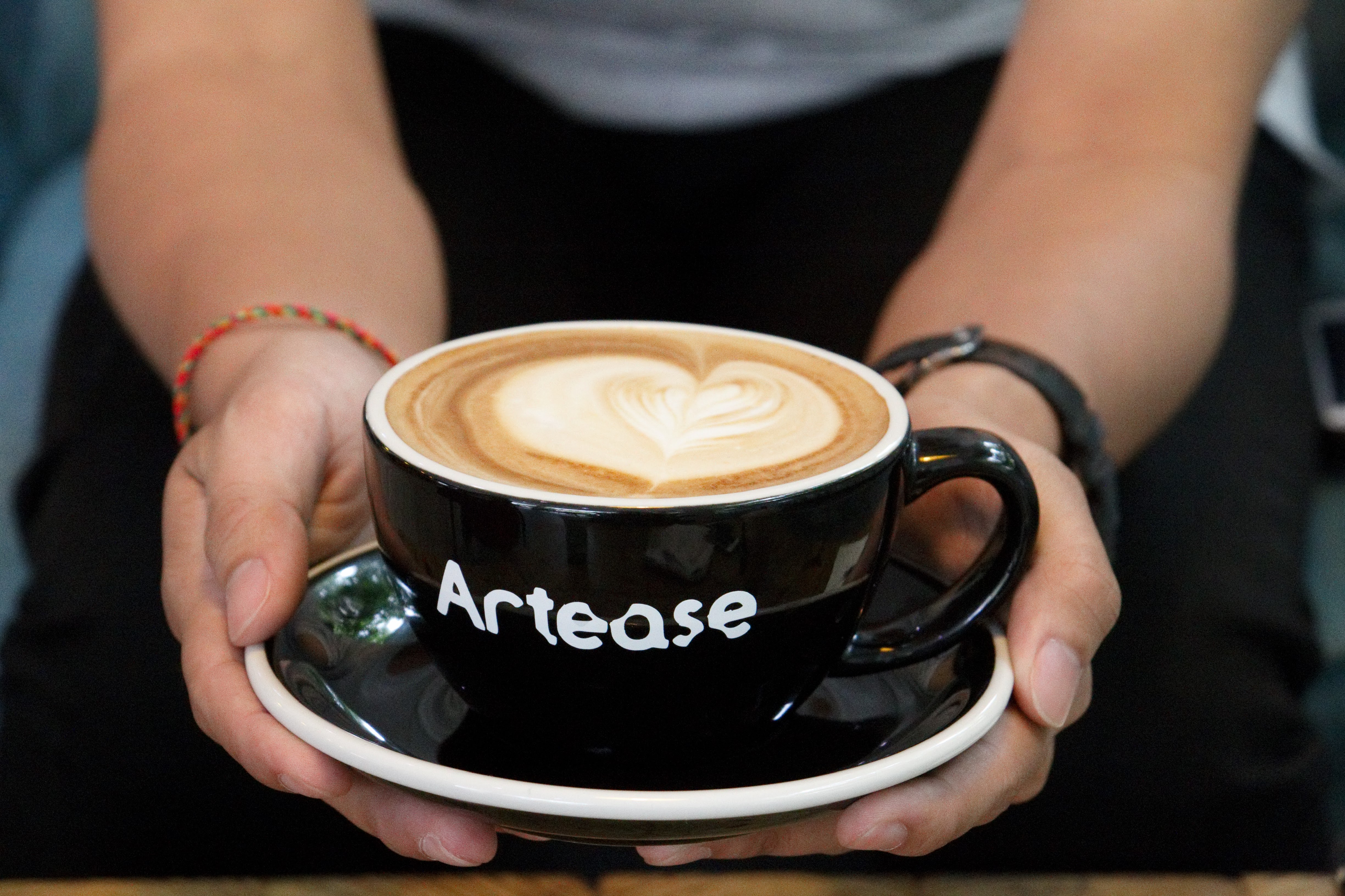 After my first visit, I'd love to give Artease another visit, because I feel that it is a place for me and especially you cafe lovers to yet discover what is new in our city in terms of new tastes and flavours! 🙂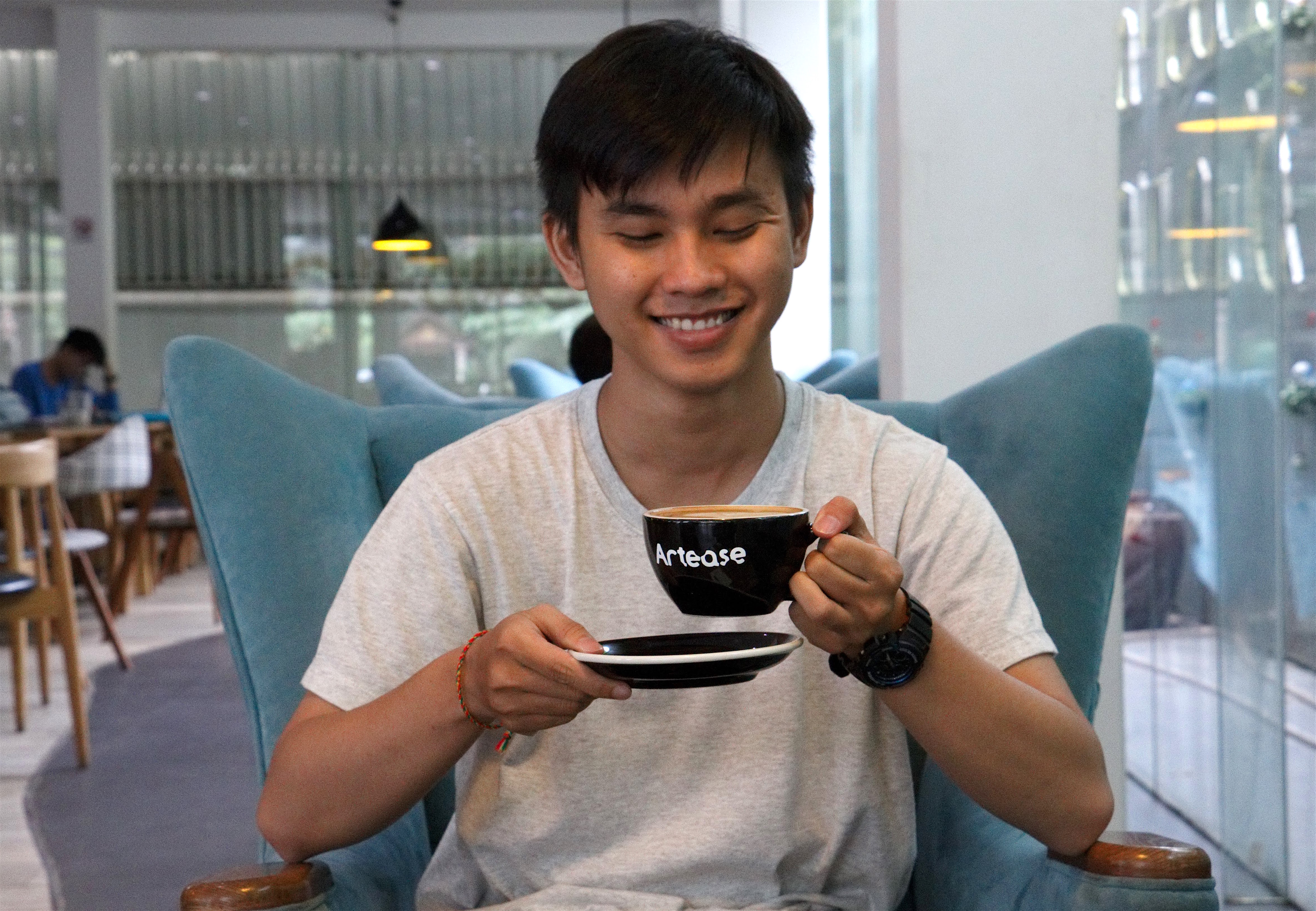 So, yes, run to Artease Café and grab at least one roasted rice milk tea and one wolf berry tea with honey. If not – and you only purchase one – I can guarantee you're going to be walking back to Artease within minutes of slurping your last drop of your roasted rice milk tea. Make sure to also pick up one or two Blueberry Tofu Cheesecake, and a bunch of other lovely cakes while you're there, too. There's no sense in not enjoying at least half of what the entire Artease Café delightfully offers.
Artease opens from 7am to 8pm every day
Disclaimer: WheninPhnomPenh reserves all the right to the photos and text posted in the article. All the views/opinions expressed by the writer are in no way representative of WheninPhnomPenh. Get in touch if you'd like to use our content.