Clusters of cafe-restaurants and other urban developments have transformed Toul Tom Pong in recent years.
The once dead-quiet southern suburb appears to have been taken over by a player of the Sim City 2000 franchise who has decided to maniacally rezone all the suburb's blocks of boreys into craft beer shacks and speakeasies.
As if playing catch-up to BKK, this explosion of boutique investment in the area over the past three-or-so years now includes European-style lane dining in TTP Lane.   
A major point of distinction Toul Tom Pong's TTP Lane has over its more established northern counterparts is that you can actually bowl down it;  another is the much, much lower cost of the cocktails on offer that – going by any Friday or Saturday night – are proving a strong draw.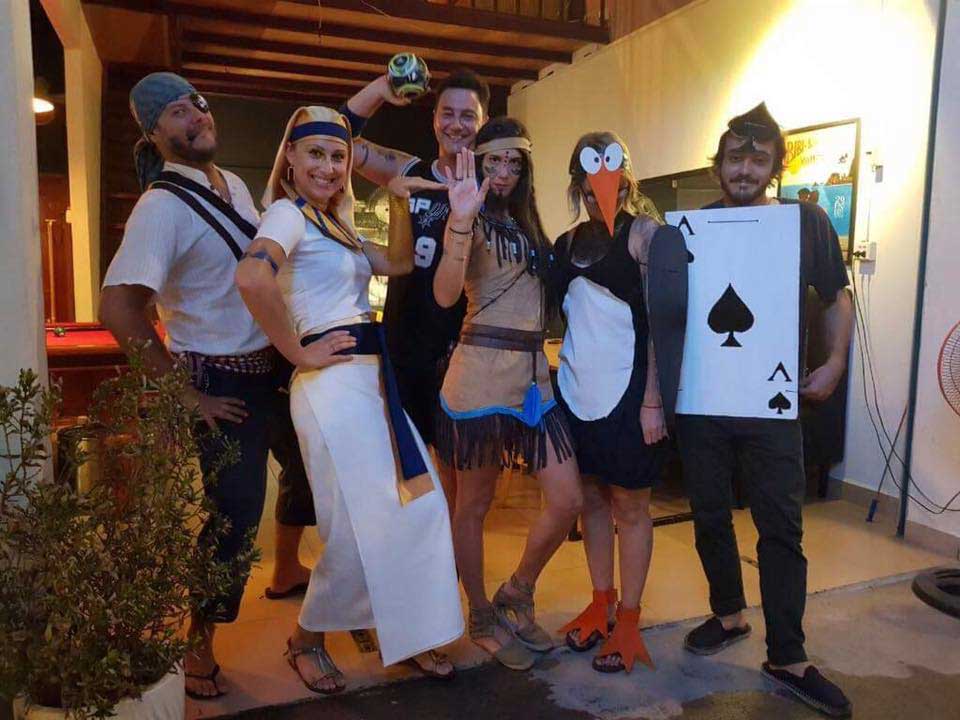 Le Pétanque Bar
At TTP''s skittle end is a French-owned establishment with a sandy rectangle set up for the Southern French favorite of Pétanque, after which the lane's first restaurant is named.
At Le Pétanque, gens du midi or Southern French persons can happily indulge in a favorite seaside time-waster while supping on the game's traditional accompaniment of Pastis. Friendly staff are on hand to assist you, should you be ignorant of the rules, and, if in doubt, they have a pool table.
Adrien Medeville of Le Pétanque told WIPP that he set up his establishment with the relatively shallower pockets of the local expat population in mind but that creating a space to play his regional game was the principal driver for him and his partners.
With several previous restaurant ventures behind him including a Vietnamese sandwich bar he and a partner decided to bring something of their homeland to the city, he says.
"The whole idea is based around pétanque… we don't open the bar if we can't play Pétanque."
To that end a pétanque contest is to be offered every Sunday, and a bottle of the wine is on offer to successful initiates.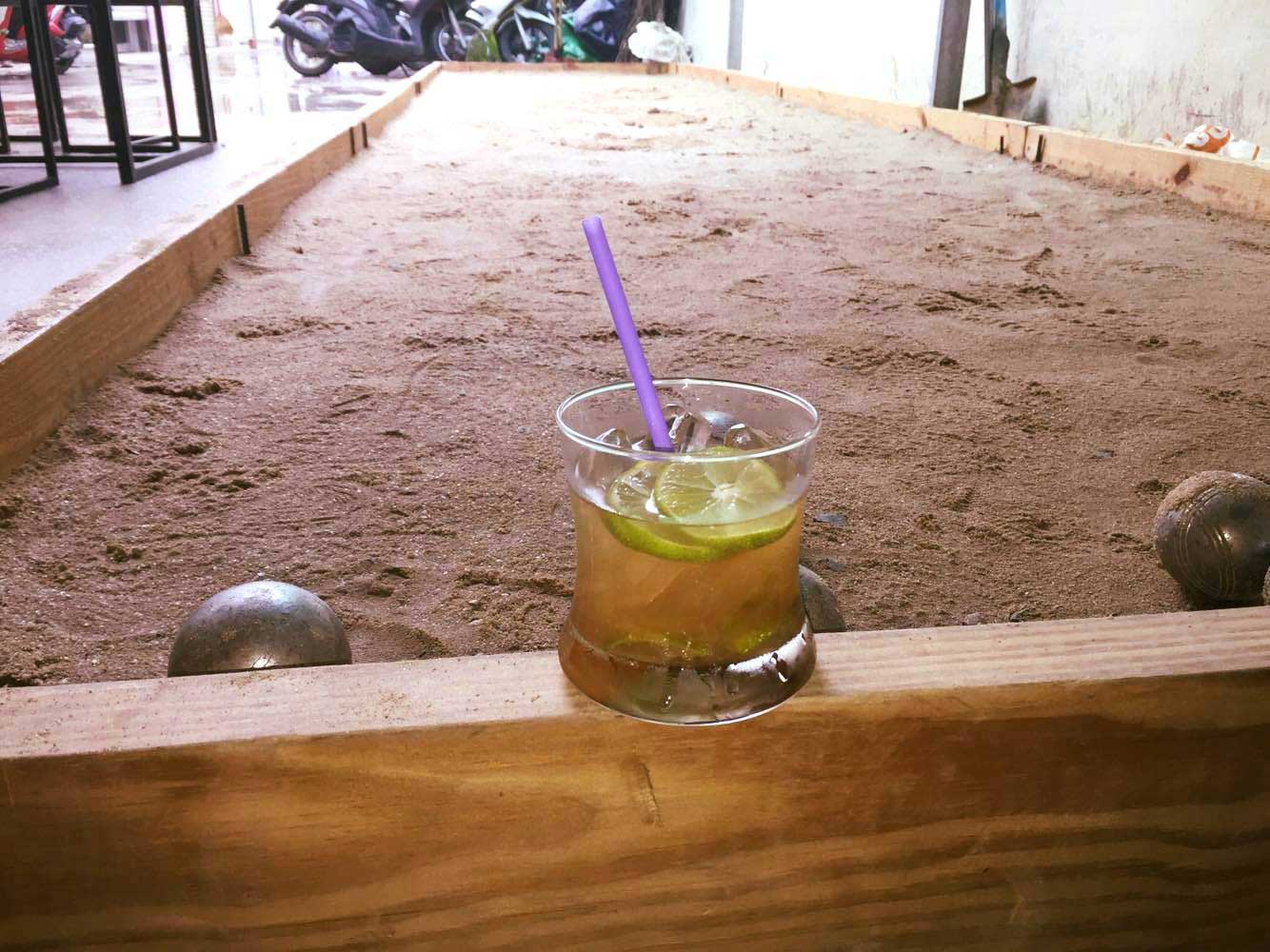 But drinkers and dinners need not share Adrien's devotion to the game of pétanque to enjoy the various and well-priced pleasures of his unique establishment, nor its younger siblings that are opening up down the lane.
Initially, when Adrien and his partners set up their bar last July, their customers were mostly French people, but patronage has since grown to include English teachers and NGO workers, among others, he says.
"I don't have too many tourists. It is only expat people. Because it has been like a secret."
Le Pétanque and the other bars down TTP lane are still, in many respects, a novelty – and to some of the local expats spoken to, also a relief.
Active punters told WIPP that much of the lane's growing popularity was to do with its relaxed, unpretentious atmosphere – and, yes, the lack of tourists.
But with cocktails as excellent as Le Pétanque's, priced as they are, Le Pétanque and the rest of TTP lane is unlikely to remain off the Cambodian tourist trail for much longer.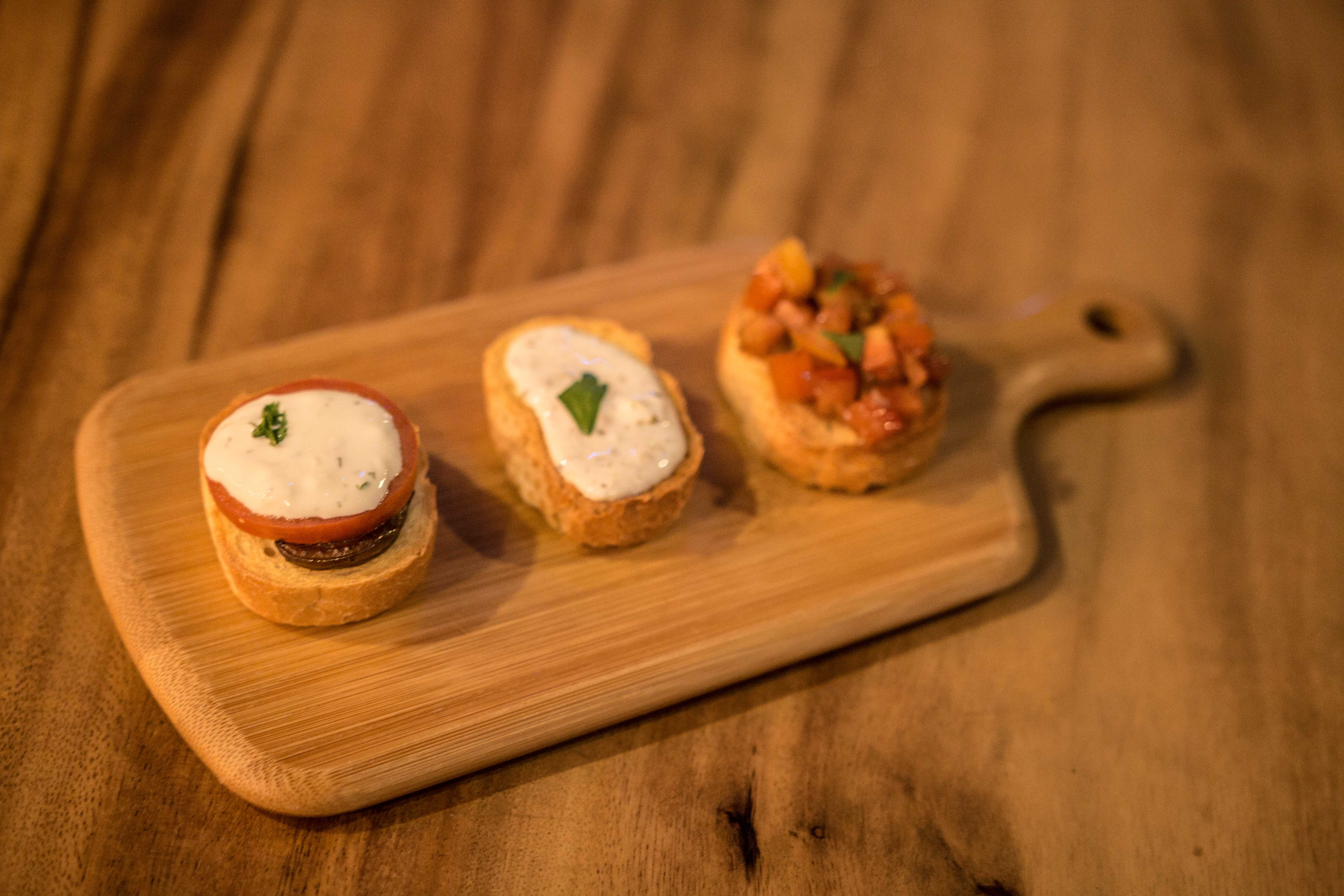 New Developments
There have been several new additions to TTP in recent months bound to further leaven out this veritable oven of cheap and cheerful innovation.
Fizz is a specialist cocktail bar, where the owner has been known to – apart from mix a mean cocktail – purposefully set alight the bar counter in a controlled fire for dramatic effect.
An outlet of The Supreme – Burgers and Cheesecakes has had a soft opening. Foodies whether they are drinkers or not have reason to visit with the opening of tapas bar O'tapas.
And down near the entrance of the lane is one of the most interesting developments of all and it has naught to do with booze or food: JUNGLE & Jardin.
JUNGLE & Jardin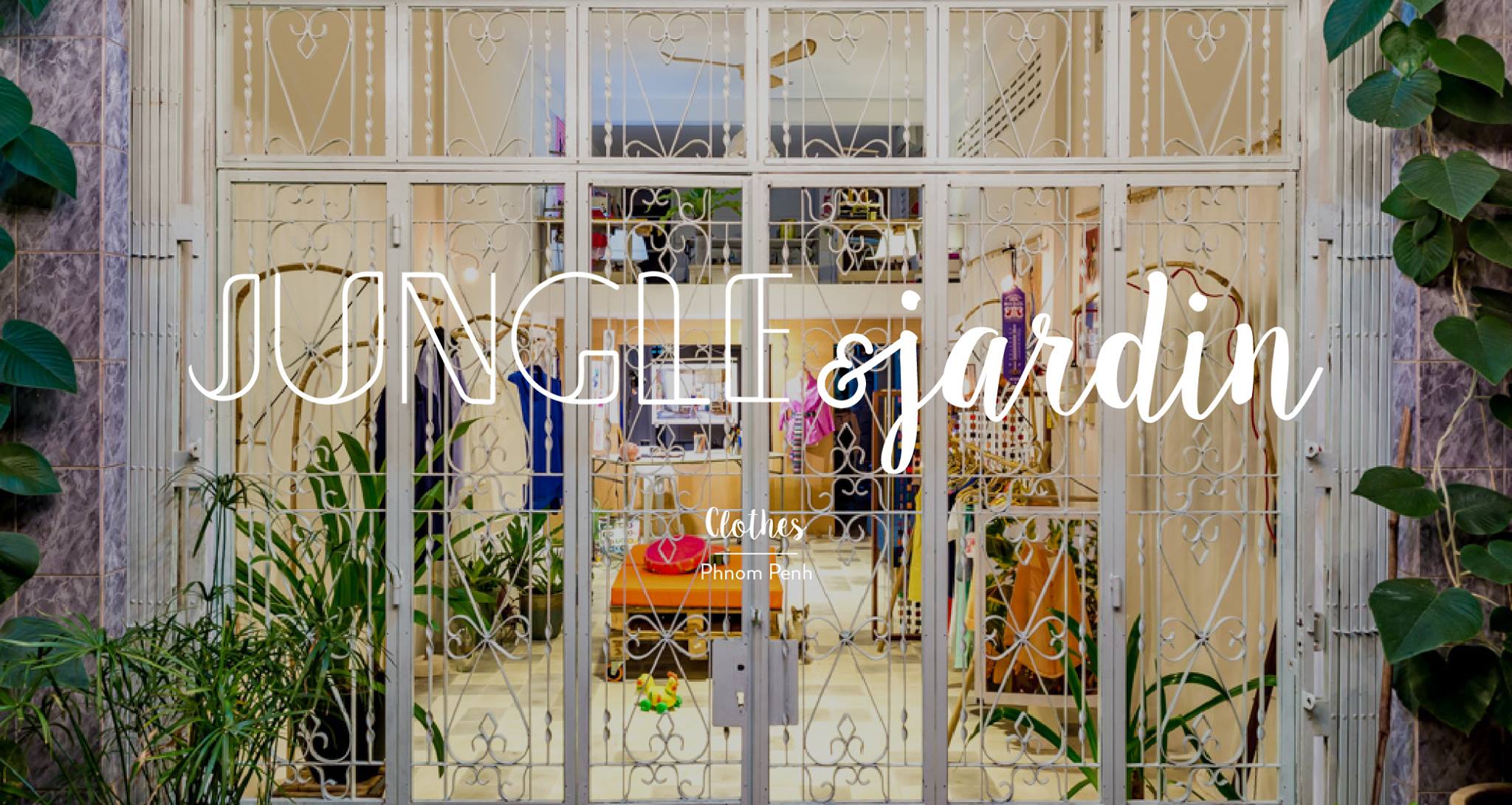 Anne-Charlotte Costille and her colorful creations drifted into the lane in the New Year. It was New Year's Eve, and she saw that  the little shop at the lane's opening was available for rent. When she returned the other proprietors told her that it had been rented by a French girl.
"I asked, who is this French girl? And they said, ah! Maybe it is you! And it was. My other place was nice but I decided to take a risk in 2018 and make something new."
The designer, who started out as in industrial designer – evidenced by all the unique items of furniture in her shop – likes to start with a line, or a shape, or a piece of fabric that she likes.
It the ideas are a hit with the fashionistas who watch her ideas come to life online, she produces the braiding and a range of sizes in a limited number.
"We make very small quantities, so me, I can play, and create all the time. I can change," she says.
The fun is in making something new.
Follow Anne-Charlotte and her creations on Instagram