In our second week of Tuesdays with CEO on When in Phnom Penh, we spoke to Cambodia's only Certified Professional Co-Active Coach and Founder of Cambodia Coaching Institute, Coach Joey Ra. Let's hear it from how this Biochemistry graduate from Imperial College, London turned life coach found his purpose in life through coaching and how he applies coaching in helping individuals achieve goals and purpose in life.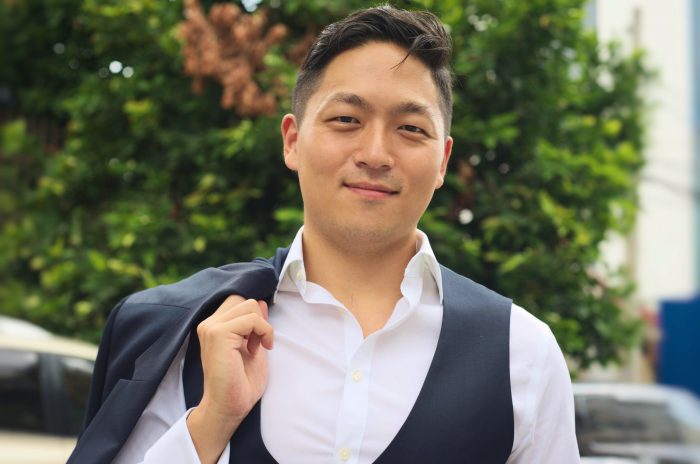 1. Please give a short introduction about your life (family, education) and how has your experience in your career and what achievements are you most proud of?
Family & Education
I spent most of my childhood in the UK, split between Bristol and Cambridge, in a family of four with my parents and my younger brother. My father went to do post-graduate studies in Theology so we all followed him over from Korea when I was seven.

I read Biochemistry at Imperial College. I chose Biochemistry because Biology and Chemistry were my two highest scoring A levels (surprisingly not mathematics!) and I was drawn to science. Also my parents didn't approve of me studying Psychology, which I only scraped an A in.

As you can tell from how I chose my degree, I don't think I really had much of a plan growing up. This pattern continued throughout university and I ended up graduating without much of a plan. It took me a year of doing some random jobs – first in a call centre answering customer services calls then doing B2B telemarketing (cold calling). It wasn't the best time and I struggled a lot financially. Somehow I ended up getting myself on a graduate trainee program at Deloitte, following my friends' suggestions. I was put in executive pay consulting – very esoteric. Several years in this field that I just fell into followed, spanning different companies.

As you know, eventually I managed to find my way out of this accidental path and onto my life's purpose – coaching. Looking back, it's crazy to think that I spent so much time and effort on a path that wasn't mine, without ever questioning what path I really wanted to be on.
Achievements

A couple of achievements stand out. One is getting my CPCC certification with Co-Active Training Institute, my coaching school and stand out the best coaching training course in the world (also the world's oldest!) Second is celebrating the graduation of my first coaching students with Cambodia Coaching Institute, the country's first coaching school! I'm so proud of us for making this happen.

2. When you first started out with your business, what were your most significant challenges?
One was learning how to manage and employ someone. I had never line managed someone before, let alone solely be responsible for someone else's livelihood and development. It was a steep learning curve and I am so grateful that my first team member was such a star and so patient with me – I know I must have been horrible to work for at times!

The other was the barrier to investing in myself. I had some money saved, quite a significant amount invested in a fund and some tied up in a house. Letting go of the "safety net" of regular income to really invest in my growth as a coach (which was a really significant investment of time and money) was a huge challenge.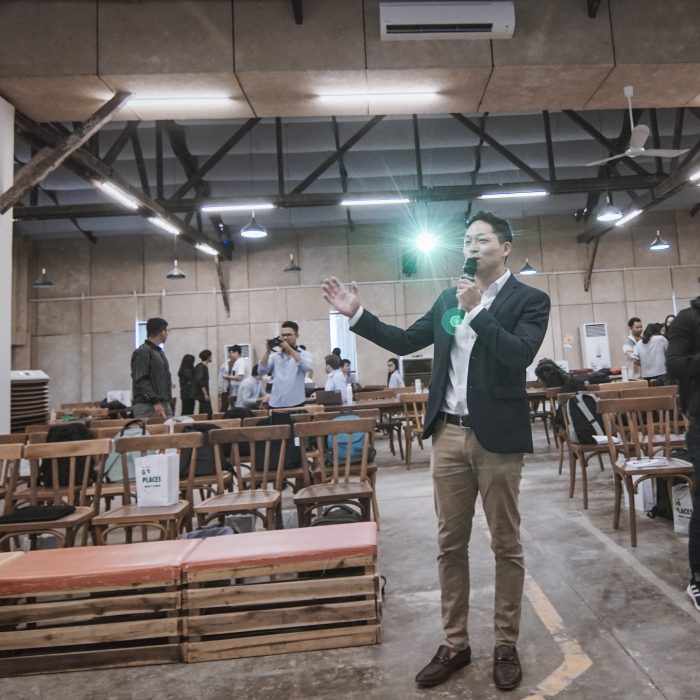 3. Over the years, what valuable lessons have you learned in your business?
The most valuable lesson that I've learned is that an investment in myself (receiving training or coaching or investing in my business) is the best investment.
Have the best team around me. Invest in them, both financially and with my time. I've hired the wrong people a few times and it cost me time, money and so much mental space. The best team comes together to be more than the sum of its parts.
Another lesson is the value of staying trim, having high profitability and having carefully managed cash flow in the business. It's been sad to see businesses who had large revenues struggling to stay afloat during these times due to lack of built-in resilience, though recognizing that these are very unusual times.
Finally, and this might be the most important, my BEING matters more than my DOING. Clients come to me not because of what I DO, but because of who I am and how I am. This realization helped me to focus on being myself (for businesses, staying true to the identify of the business) rather than doing all these things to prove myself to clients. This has radically transformed my business.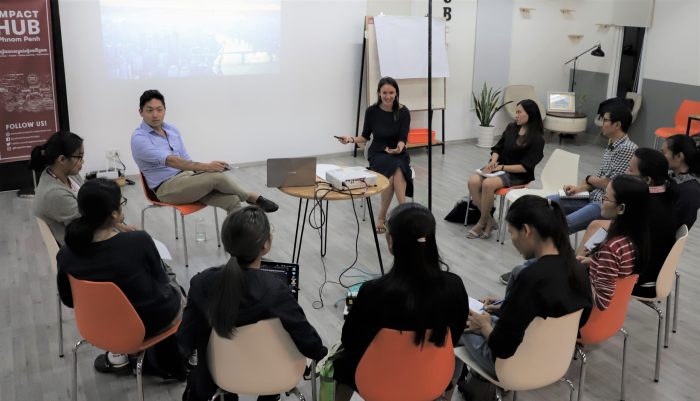 4. What are your core values and how do you ensure your team is aligned with your values?
My core values are 'Justice', 'Freedom/Individuality' and (this one is newly re-discovered) 'Luxury/Excellence'. These are also the values of my business!

My team and I go through a values discovery exercise together. We discover our own unique values, share it with each other and then explore how these can co-exist in synergy. Often we find a way to honour all of our values. This is so valuable. I had a team member in the past whose values just did not and could not align with that of my brand. We parted ways with genuinely the best wishes for one another.
This values discovery and alignment is crucial, as values represent the essence of our being. Every decision we make is driven by our values, whether we are aware of it or not. They drive the clients and projects I accept, the ways I serve my individual and corporate clients, and how we plan our future growth.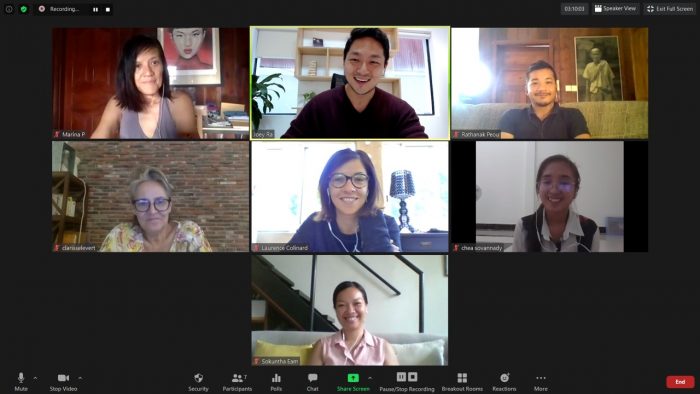 5. What are some of the behaviors or traits that you think are negatively impacting leadership?
The first is leading out of our own insecurities and "negative" emotions. I "should" do something. The need to prove ourselves (to ourselves, to our colleagues, family, friends, society etc). Blame culture. Shame. Fear. This is the biggest way that all of us sabotage our happiness and performance, and sometimes they are not so easy to spot! This is something that I work on most often with my clients.
The second biggest thing is not making room for emotions in their lives or their workplaces, and being uncomfortable around emotions. We think that we need to be "strong" and that showing emotion is weak. We think that being "rational" is king and makes us smart.

This is completely incorrect as we know for sure that human beings are emotional creatures – emotions drive us even if we pretend that we're rational. We all have emotion so why pretend that we don't? Or believe the lie that emotions are bad or not "professional"?

It's so damaging and toxic when there is no place for emotional in the workplace. There is no authenticity. And tragic that so many of us are not educated on how to be with each other's emotions in a healthy and edifying way.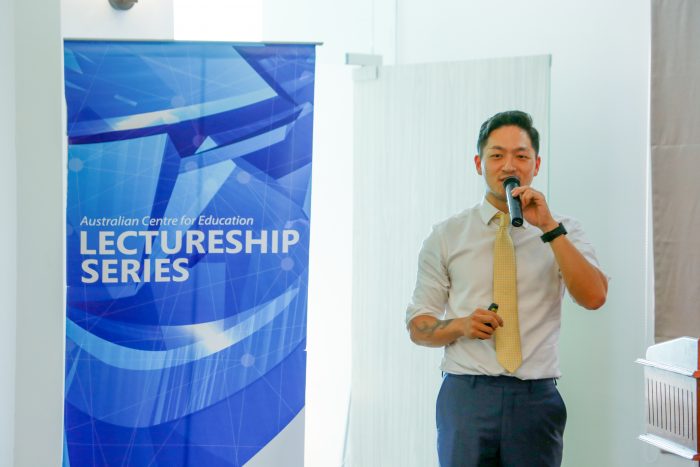 6. How has your company/business been affected by the current health crisis (Covid19)? And what are your strategies to inspire/motivate others to become resilient?
We've been fortunate that we have not been largely affected too much financially and in terms of opportunities. We had some cancelled workshops and corporate coaching assignments but quickly managed to get a solid handle on cashflow early in the pandemic without having to resort to pay cuts. Thanks to this privilege, we've also been able to take advantage of opportunities during this time and ended up running the first cohort of Cambodia Coaching Institute's Professional Coaching Training course due to unforeseen demand.

My team and I also worked remotely for over 3 months. Staying connected was a challenge. We aimed to talk everyday online, but that quickly became once a week and then eventually very infrequently. However, productivity and our sense of connection didn't suffer in the long run, once we got used to it.
I think what helped was that we spent a lot of time communicating at the start of this crisis, being open and vulnerable to one another about our doubts and struggles. I was open that I didn't really feel like working. Nady, my team member, shared her perspectives and emotions too. Trust was key in enabling this – I could trust that she was in control of her workload and that she'd let me know if she needed any support.
Our sense of purpose in our work was also key. We knew what we had to do and were connected strongly to our purpose. When things get tough, having a strong 'Why' is important.
7. What are some of the biggest risks you have taken in your business and how did they turn out?
The biggest risks that I've taken was to stick to my principles. I decided early on that we always take payment up front and in full. There are other ways of working that I insist on, for mine and my team's performance and happiness. This meant that some prospects chose not to work with me, because "all their other contractors are fine with our process." In the short term perhaps it meant less business and revenue, but I believe it's paying off long-term. I love the clients I work with, they love me and there is no unnecessary stress (e.g. chasing up unpaid invoices). I also believe I'm contributing to a better business environment for small businesses.
Linked to this is our pricing, which stems from our values (of 'Luxury/Excellence'). "They'll never pay for it" or "They can't afford it" are internal and external limiting beliefs that we had to overcome. In short, saying "no" to many prospects was the biggest perceived "risk", although I wouldn't call it a risk now.
8. What are some of the biggest transformations your company has applied to the business during this Covid-19 time?
I'd like to highlight is the launching of a Professional Coaching Training course under Cambodia Coaching Institute. This was always part of our plans, but it happened much sooner than we expected due to unforeseen demand.

People were taking the opportunity to reflect on their lives and what they wanted for their future. A dream group of talented individuals approached me and asked me to start this course, many months before I was planning to. The demand was there. Due to Covid-19 the training could only be online. This made the logistics a lot easier too, not having to book out venues and meant I could offer the course at a reduced cost. As a result, my talented team member Nady became the youngest trained coach in Cambodia at the age of 22!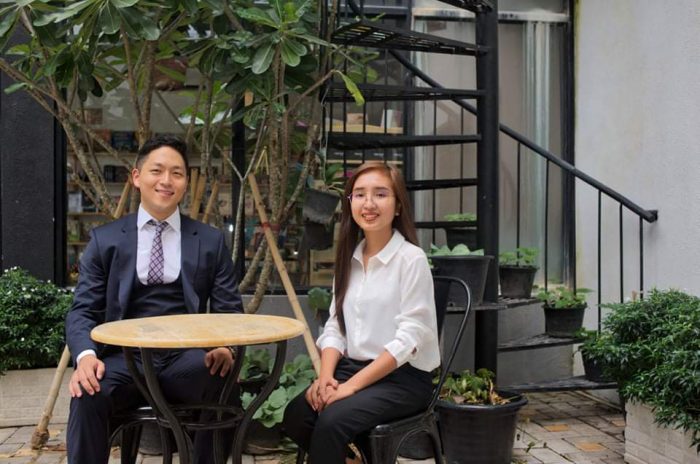 9. What suggestions do you have for other businesses during this crisis?
i) Connect with your people.
ii) Clarify and connect with your purpose – your own purpose as an individual and that of your business.
iii) Prioritise serving your people and society. They will remember.
iv) Seek help when necessary – Asking for help it's not weakness. You'll be surprised at how many people are willing.
10. How do you think everybody should stay safe and how businesses should be doing during this time to help their employees stay safe?
We've been extremely fortunate in this country to avoid a huge health crisis, despite all of us suffering from an economic and social one. I would love for us to not waste the privilege that we have to be able to see each other, eat out, travel within the country and enjoy the freedoms that many around the world cannot.
I hope we stay vigilant, maintain hygiene – wash hands at least after going to the toilet and sensible distancing.
For businesses, I implore – listen to your employees and put them first. They will remember and give back tenfold.
Thank you Coach Ra for the insightful interview. To find more about Coach Ra's coaching consultation in Cambodia, click on http://www.joeyra.com/
Remember there's a greater you inside of you ! Discover it !