From July onwards, When in Phnom Penh will be running a weekly interview series called 'Tuesdays with CEO'. For a start, we present you our interview with Mr Arnaud Darc , Chairman and CEO of Thalias Hospitality. Thalias Hospitality is certainly no stranger in the F&B business in Cambodia with their renowned establishments such as Topaz, Malis, Khema and Arunreas. What has Thalias Hospitality utilized in coping with the challenges like the pandemic, competitions and staying relevant in the industry. Let's hear it from the man, Arnaud, himself in this interview.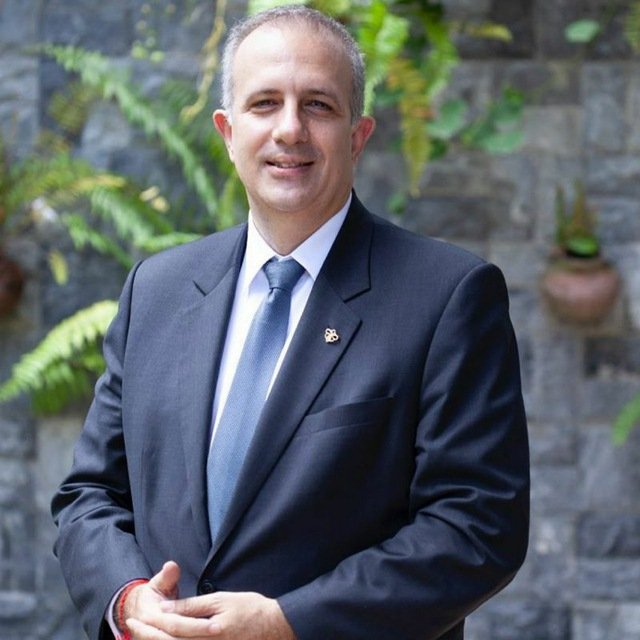 1. Please give a short introduction about your life (family, education, marital status) and how has your experience in your career and what achievements are you most proud of?
I'm originally from the southwest of France, a region celebrated for its rich culinary history. After graduating from INSEEC in Bordeaux with a Masters in Business Administration, I arrived in Cambodia in 1994 and worked as a cost controller for the Sofitel Cambodiana in Phnom Penh. While in Cambodia, I already had ambitions to start up my own company. After three years with the AccorHotels Group (the owners of Sofitel), I set up my own import-export company in the Kingdom. At the same time, I established the first Topaz restaurant located on Norodom Boulevard. I met my wife here in Cambodia, and we have two wonderful children the eldest of whom is studying at AUPP Business and Administration .
2. When you first started out with your business, what were your most significant challenges?
After almost 30 years of instability, Cambodia's infrastructure at the time was underdeveloped, especially the infrastructure that is necessary to support a thriving tourism industry but evolving in that context has in itself contributed to our durability and success today. We have always been conscious of the need to prioritise serving the local market as well as those visiting from other places.
3. Over the years, what valuable lessons have you learned in your business?
No matter what your objective is, patience and humility will always serve you well.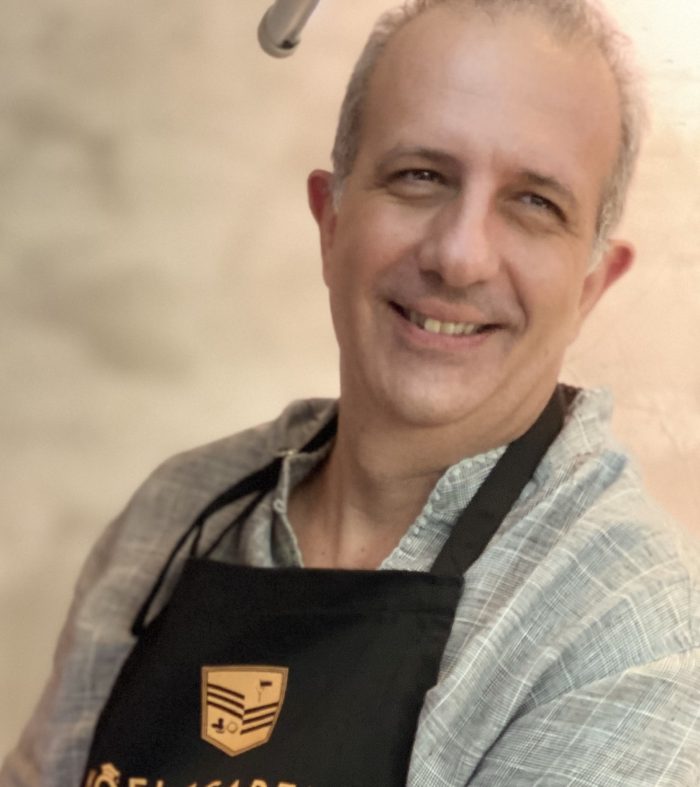 "Patience and humility will always serve you well"- Arnaud Darc
4. What are your core values and how do you ensure your team is aligned with your values?
I am committed to the idea of service as a form of nurturing, not only of body, but also of mind and spirit not only for our guests, but also for those who work for the company. Thalias mission is to nurture every person in our care towards a state of fulfilment, and that comes not only from the food that we serve, but also from the dedication to service, the ambiance and the care we take with sourcing our ingredients, training our staff and looking after the environment. I work closely with our management team who in turn work closely with their teams to ensure this spirit of service is fed all the way down the line. We invest a great deal into training our staff not just because that allows us to continuously improve what we do, but also because it allows them to develop their full potential. I believe in hiring people who have a "service mindset". We can teach them the skills, but that core mindset comes only from within.
5. What are some of the behaviors or traits that you think are negatively impacting leadership?
One thing I have observed over the years is how a lack of humility (as I have mentioned above) has led to the downfall of some. For foreign business owners in Cambodia, we must always remember that we are guests here. The more we learn about and adapt to where we are, the better the relationships fostered, and therefore comes the business we will then enjoy.
6. How has your company/business been affected by the current health crisis (Covid19)? And what are your strategies to inspire/motivate others to become resilient?
Like everyone else, we have seen a dramatic fall in the number of guests at our restaurants. In times of the pandemic, we developed partnerships with mobile delivery apps to ensure door to door service to our customers. As for strategies that lead to resilience, the first is to experience your service as your own customers do. At the end of the day, their interests must define your actions. That's why we have worked hard to ensure that our employees are educated on how to protect themselves and their families, and also introduced measures such as temperature testing. This practice is not only practical, protective purposes, but also helps to put our customers' minds at ease so they can better enjoy their time when they do visit us.
7. What are some of the biggest risks you have taken in your business and how did they turn out?
It's hard to imagine now but when we opened Malis in Phnom Penh, there were no restaurants in the capital uniquely dedicated to Cambodian cuisine, and few restaurants that aimed at that level of the market. The first few years were not always easy, but we had a clear vision in mind, and that vision has paid off.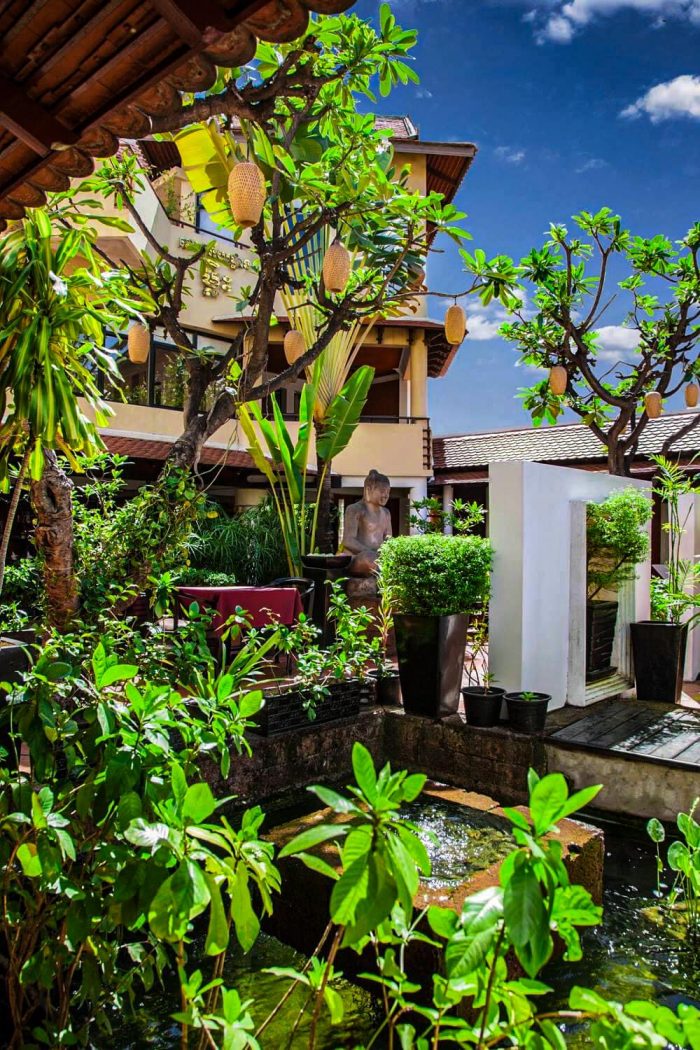 8. What are some of the biggest transformations your company has applied to the business during this COVID-19 time?
We have closed some doors while also opening up new avenues for distribution. We are also working with our staff to provide additional training so that when this crisis passes, we will be even stronger than before when it comes to delivering the levels of service we are always dedicated to.
9. What suggestions do you have for other businesses during this crisis?
Every business is unique and it is hard to take our example and apply it to others. I think one of the most important things we have all learned is to ensure your business has the cashflow to carry you through the rough patches that will inevitably come along. Though no one could have anticipated one as rough, and sudden, as this. At the same time, nothing is permanent. Hence, while fighting the COVID "fire" on one front, it's important to keep an eye on how you want to be once the crisis has passed, and especially to maintain your relationships with your customers, your employees, suppliers and community even if you are not engaging in the same way as before.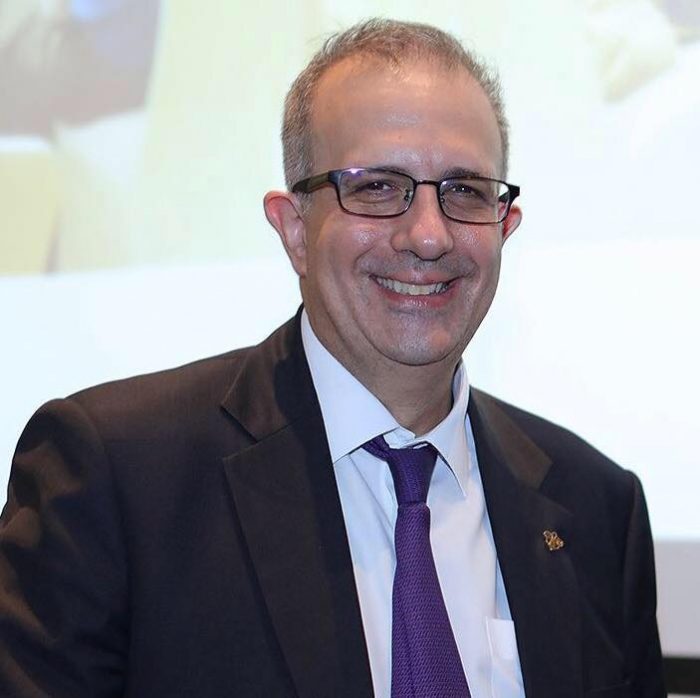 10. How do you think everybody should stay safe and how businesses should be doing during this time to help their employees stay safe?
Every action taken has the potential to break a chain of infection for this virus.
1) Stay indoor as much as possible
2) Wear a mask
3) Work from home whenever you can
4) Education is key. We have invested so much effort and energy into ensuring our staff are fully appraised of the need to protect themselves and to effectively practice them in our day to day operations. The measures are important to ensure the safety of themselves, customers and families who may depend on their income.
5) Lead by example