Phnom Penh, The U.S. government launched the "Talk to Stop Littering" campaign in collaboration with conservation partners across Cambodia.  Funded by the U.S. Agency for International Development (USAID), this campaign encourages Cambodians to stop littering, cease burning plastic waste, and reduce single use plastic.​​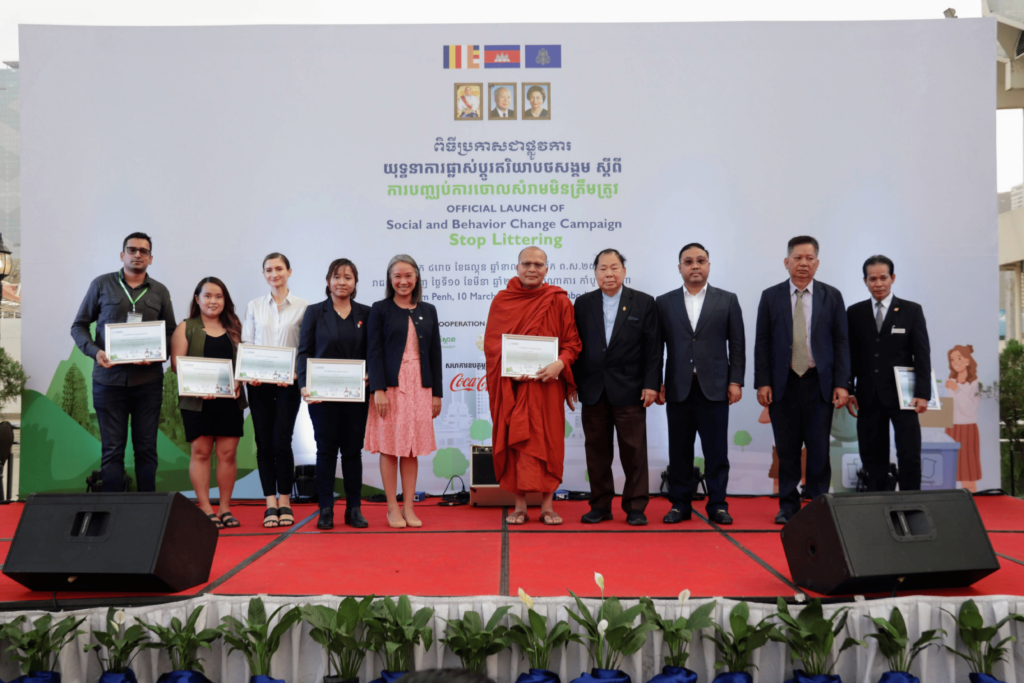 The USAID Green Futures project spearheaded the "Talk to Stop Littering" campaign to encourage Cambodians to change behaviors and actions towards the disposal of trash.  The campaign will distribute content through online platforms and provide scientific information on the impacts of littering, as well as offer methods to manage waste and trash.  The campaign will also work closely with young people as "Green Champions" to model successful practices.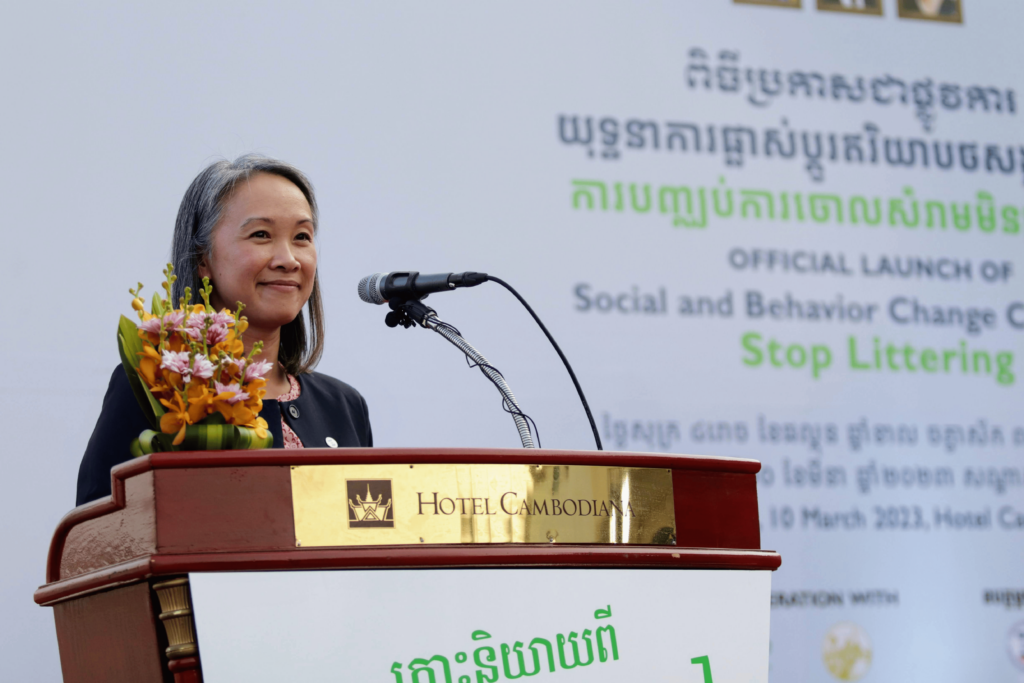 "Over the last 10 years, USAID has contributed $100 million to preserve and protect Cambodia's environment and natural resources. We are excited to expand our work to address littering. Littering is a problem everywhere, including in the United States where we spend about $11.5 billion a year to clean up litter. In addition to the costs related to removal and clean up, littering is a threat to wildlife, property values, human health, and other economic activity, " said USAID's Acting Mission Director, Hanh Nguyen.  "Individuals can play a large role in reducing the negative impacts of littering.  I encourage all Cambodians to talk to your friends and family members and be role models in reducing the amount of litter we produce."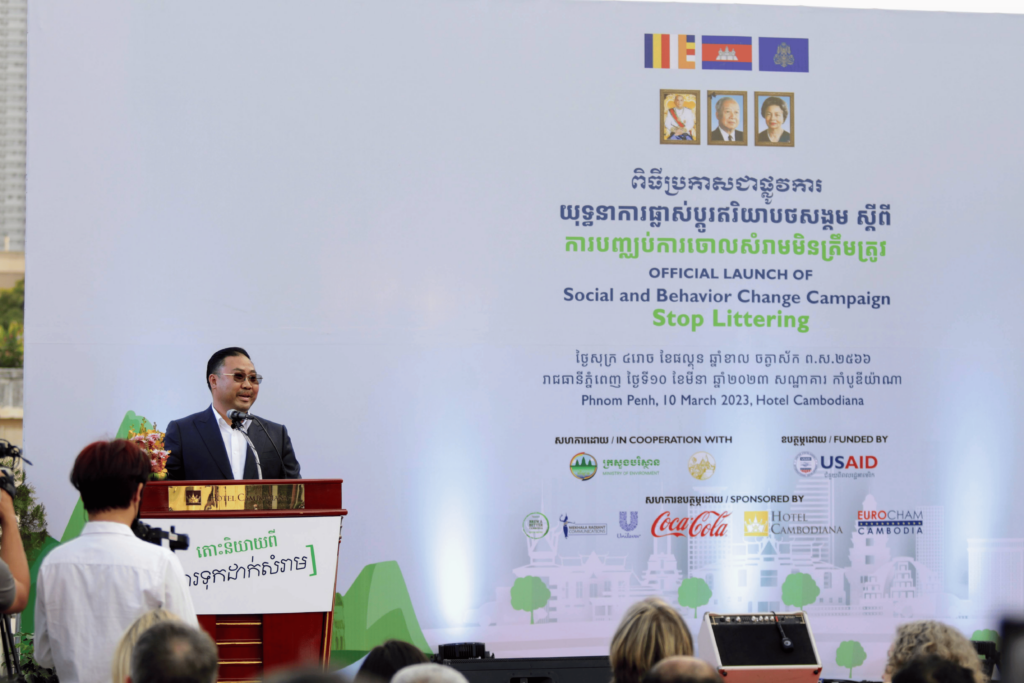 "All Cambodians have a common duty to protect our environment for a clean living, clean home, clean city and for good health" said H.E. Kith Chankrisna, Advisor to the Minister of Environment.  "The Ministry of Environment calls on all people to stop littering.  We urge all people across Cambodia to dispose of separate trash correctly in the trash bins, and to join the Cambodian Government's efforts in implementing effective waste management measures toward achieving a waste-free Cambodia."

 "The launch organized by the USAID Cambodia Green Future and Green Group youths this evening with booth exhibitions, campaign videos and such performances as songs and Yike, etc. is the activity that links with increasing of knowledge for the public through promotion of environmental hygiene that is not only for entertainment purpose but also sends messages that mainstreams awareness on benefits of waste management and proper disposal of waste to the public at all races, and to young people and all the people about not dispose of solid waste openly, waste separation, plastic reduction, environmental protection and making cities green, beautiful, and comfortable for living," said H.E. Kim Seth Director General of Phnom Penh Solid Waste Management Authority.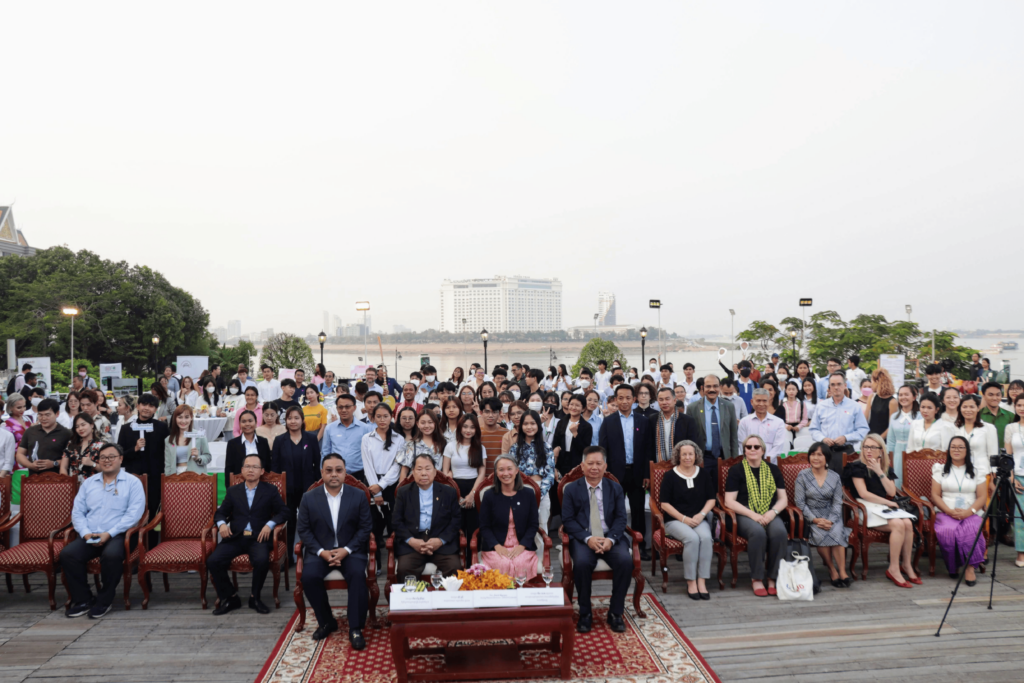 Campaign partners include the Ministry of Environment, Phnom Penh Municipality, youth groups, conservation partners, and the private sector. Major industry leaders providing significant support include HEINEKEN Cambodia, Coca Cola Cambodia, Mekhala Radiant Communications, Unilever Cambodia, Nham24, and the European Chamber of Commerce in Cambodia.
The United States Agency for International Development (USAID) is the world's premier international development agency and a catalytic actor driving development results.  USAID's work advances U.S. national security and economic prosperity, demonstrates American generosity, and promotes a path to recipient self-reliance and resilience.  Reaching all 25 Cambodian provinces, USAID/Cambodia works with Cambodian and international partners to make the country a more open, prosperous, resilient, and inclusive partner in the Indo-Pacific region.  Our work focuses on advancing government accountability and human rights; improving health and nutrition; supporting education and child development; increasing agricultural production and food security; conserving forests and watersheds; helping farmers and households adapt to and mitigate the impacts of climate change and natural hazards; and assisting Cambodia's response to the COVID-19 pandemic.
The USAID Cambodia Green Future Activity is a five-year (2019-2024), $5 million project funded by USAID and implemented by ECODIT and FHI 360.  The activity works to empower Cambodian citizens and civil society with the knowledge and skills to use evidence-based communication systems to influence positive actions to support biodiversity conservation, forest protection, and broad sustainable natural resource management.  Once aware of common threats to biodiversity and livelihoods, Cambodians can strategically communicate with fellow citizens and inspire them to protect their natural resources. Toward this end, the Project has two objectives: Objective 1: To increase target populations' knowledge and positive attitudes about the benefits of Cambodia's unique and endangered biodiversity and the critical importance of forest ecosystems.  Objective 2: To increase citizen-led efforts to apply strategic communications to protect biodiversity and forest ecosystems in target areas.