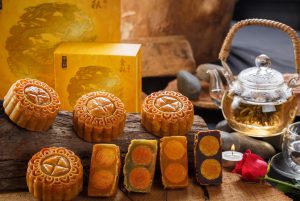 Mooncakes, lanterns, gourmet dishes and live entertainment . Mid-autumn vibes are certainly in the air as NagaWorld provides the perfect place to celebrate the Mid-Autumn Festival, one of the most important annual events in Chinese culture, through premium handcrafted mooncakes, exquisite dining experiences to savor with your loved ones and vibrant live entertainment daily.
Delicately handcrafted NagaWorld's award-winning culinary team presents 4 classic and unique flavours mooncakes baked fresh every day. From the all-time favourite White Lotus, the signature Pandan and Durian flavours or the newly introduced Tiramisu ( which means 'pick me up' ) inspired by the famous coffee-based Italian dessert.  With thin crust and melts in your mouth fillings, the 4 flavour mooncakes come in both plain and double yolk varities, which symbolizes the harvest full moon and a sign of good fortune.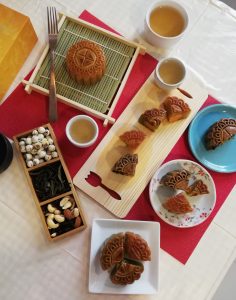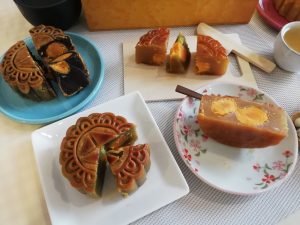 Individual mooncakes are priced from $10, or from $36 for all 4 flavors packaged in an ornately-decorated golden gift box. Pick them up daily at Lobby Lounge and Fortune Palace in NagaWorld1, Food Pavilion and Hall of Golden Chimes in NagaWorld2, or order by calling 015 402 345 or emailing [email protected]. Orders of 30 gift boxes and above enjoy a 25% discount, Alipay users receive 15% off and NagaWorld Rewards members get 10% off (registration is free).
In the true spirit of the festival, celebrate togetherness with your dearest companions by indulging in Set Menus at award-winning Chinese restaurant Hall of Golden Chimes. Mouth-watering delicacies featuring the premium dishes like Roasted Peking Duck, Poached Prawns in Bamboo Basket, Sautéed Angus Rib Eye, Steamed Mekong Lobster with Egg White, Baby Abalone Fried Rice and more have been specially curated to highlight the very best of traditional Chinese cuisine with some modern updates. For tables of 4, there's an 8-course menu priced as $368, while groups of between 8 and 10 diners can relish the 9-course menu at $488.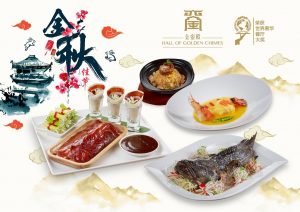 Guests are warmly invited to get in the festive mood with the Mid-Autumn Festival Highlight Show, 6pm daily at NagaWorld1 Lobby Stage, a musical showcase featuring local and international talents performing vibrant song and dance routines of modern and Chinese classic hits. Elegant decorations across the resort including a colourful array of traditional lanterns, a rabbit centrepiece at NagaWorld1 main entrance and an ornate archway at NagaWorld2 hotel lobby make for picture perfect moments.
The health of guests is NagaWorld's top priority with preventive measures put in place resort-wide to ensure the safety of all. These include mandatory temperature screenings upon entry and face mask-wearing inside the property, as well as social distancing in public areas and hand sanitiser dispensers available extensively.
Come to NagaWorld and usher in your Mid-Autumn festivities with marvelously entertaining get-togethers in a joyous atmosphere. Happy Mid-Autumn Festival from us at the When in Phnom Penh team !
For latest happenings and promotions about NagaWorld, follow https://www.nagaworld.com/