Venture capital firm and fund manager OBOR Management has been issued a Fund Management License by the Securities Exchange Commission of Cambodia (SECC).
With the new license, OBOR Management is excited to offer small and medium-sized enterprises (SMEs) and startups alternate sources of reliable and regulated funding, while giving local and international investors the opportunity to invest in fast-growing Cambodian businesses.
The Fund Management License is one of several licenses the SECC began issuing since mid-2018 that allow private individuals or entities to act as fund managers in Collective Investment Schemes (CISs).
Only those with licenses can raise funds and invest them on behalf of individuals. Investing through professional and experienced fund managers like OBOR Management can lower the cost of investing, improve due diligence, and offer access to more opportunities.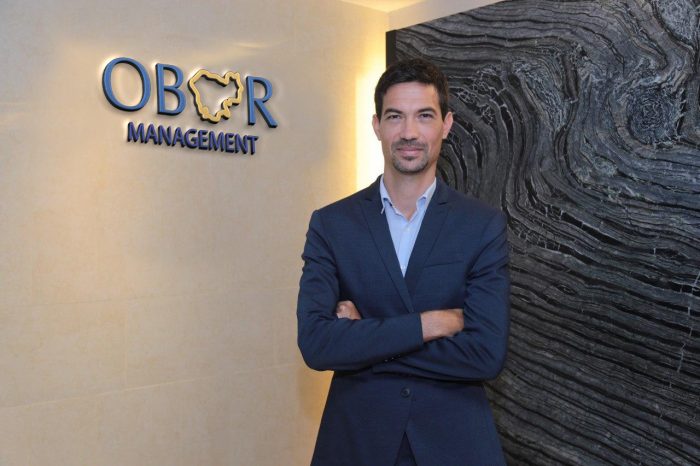 "We are honored to have received the Fund Management License from the SECC," said OBOR Management Chairperson Christophe Forsinetti.
Over the past 10 years, Forsinetti said OBOR has invested in several companies in Cambodia, always with the idea that their investment strategies will thrive even more in a strongly regulated environment, as has been the experience of our management team in markets around the world.
He added that the license will give investors confidence and allow us to mobilize significantly more investment to Cambodian SMEs. In addition, investment vehicles allowed under the license will expand financing strategies for SMEs and start-ups beyond bank and Microfinance Institutions (MFIs) loans, while allowing local investors to diversify investments into new asset classes previously limited to real estate purchases and bank deposits. 
"I would like to congratulate OBOR Management for the Fund Management License they received from the SECC," said Director General of the SECC H.E. Mr. Sou Socheat.
According to H.E. Mr. Sou Socheat, all applicants are vetted carefully, and must show proof of solid capital, strong human resources, reliable digital infrastructure, a willingness to be transparent, and a track record of scaling local businesses toward greater profitability and sustainability. It's great to see more companies working with the SECC and contributing to the establishment of a solid, regulated environment for investors and Cambodian companies. Cambodia has proven that it has a lot of potential, and with better regulation, we will now achieve scale. We will work closely with the Fund Management companies such as OBOR Management to facilitate more investment in Cambodia.