This Facebook page called "USAID Cambodia Green Future" today announces that it will run a video contest nation-wide till 15 October 2020, and amazing prizes will be given to three top winners! USAID Cambodia Green Future in collaboration with the Ministry of Environment is running it to engage young Cambodians throughout the country and raise awareness of the beauty and importance of Prey Lang, one of the last remaining lowland evergreen woodlands in Southeast Asia. Prey Lang is surrounded by four provinces of Cambodia: Kampong Thom, Kratie, Stueng Treng and Preah Vihear.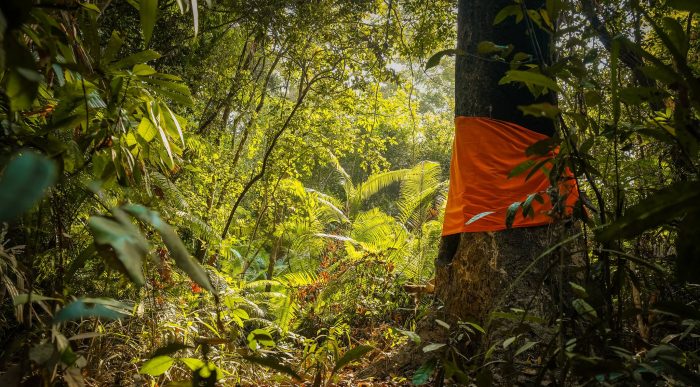 Read more below for more information how to enter the contest!
Good news! The deadline of the video contest has been extended until 15 October 2020. Produce a video essay about either of the following two topics and tell us why you want to visit Prey Lang:
Topic 
: The Beauty of Prey Lang
Topic 
 : The Importance of Prey Lang
Three videos with great messages will be selected to win prizes!

 First prize: Video camera

 Second prize: Smartphone

 Third prize: Travel Voucher from Camboticket.com
Rules of the contest:

 Applicants who have already submitted entries into the contest can take this opportunity to revise or amend their entries until 15 October 2020.

 Share this video contest post on your Facebook profile;

 Create a short video essay (1-3 minutes) discussing either topic; nominate at least three friends within the video and encourage them to participate in the contest;

 Post the video on your Facebook profile (don't forget to tag the nominated friends in your post!);

 Like and tag USAID Cambodia Green Future Facebook page; include hashtags #ExplorePreyLang #USAIDCambodiaGreenFuture in your posts;

 Please ensure that the privacy for your contest posts is set to 'public';

 The video content may either be in English or Khmer; creative expressions are encouraged

 Winners will receive some exciting prizes and will be selected by a group of judges from the Ministry of Environment, USAID Cambodia Green Future, and Social and Behavior Change-Working Group.

The decision of the judges shall be final and unchallengeable, and in their absolute discretion they may declare void any entry. For more information about the contest, visit the FB page.