After a particularly successful first edition, the Embassy of France in Cambodia will open its doors to the general public on Saturday March 7, 2020 for the second edition of "Art  in the park". Nine renowned artists, 8 Cambodians and 1 French, were invited to create or recreate works that engage in a poetic and silent dialogue between the natural elements of the park and that of objects, volumes or artistic installations.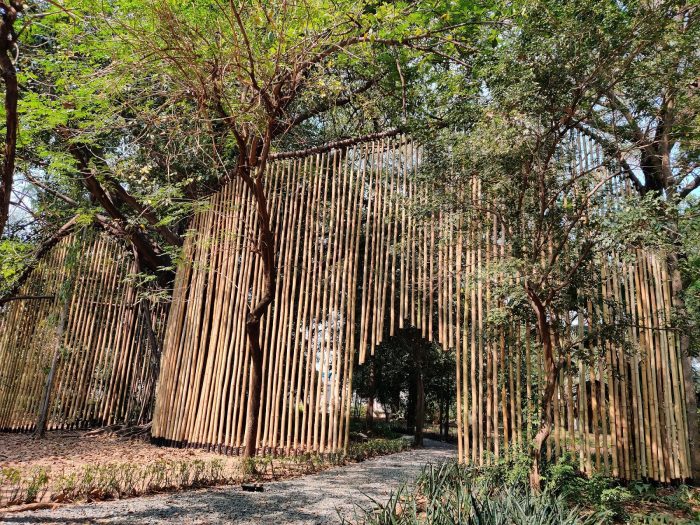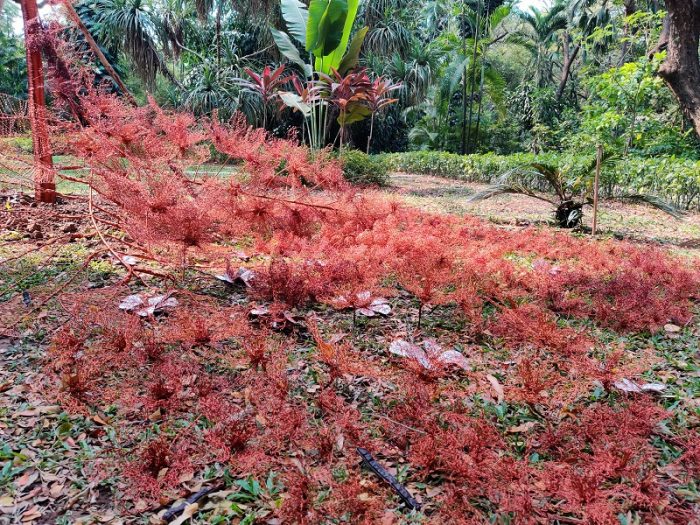 Both a place of memory for Cambodia's history and a veritable island of greenery and silence in a bustling city, this park fascinates the artists. In this new exhibition, Chim Vichet Ouk, Gregory Gosselin, Monisilong Riem, Remissa Mak, Seckon Leang, Srey Bandaul, Sokhorn Meas, Sopheap Pich and Veasna Tith, present works of contemporary art specially designed for this operation that fit perfectly into the natural environment of the site.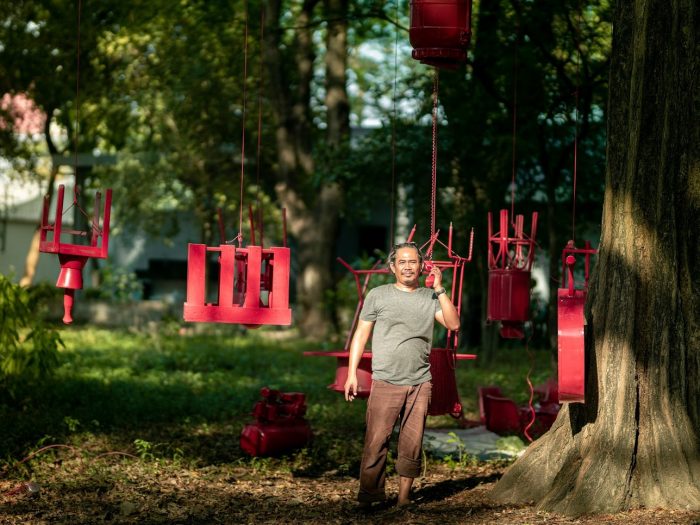 With very different aesthetic codes, most artists have chosen the trees of the park to make them interact with their creations. H.E Eva Nguyen Binh, French Ambassador to Cambodia, remarks that, far from constituting only a decoration, they are real actors of this exhibition.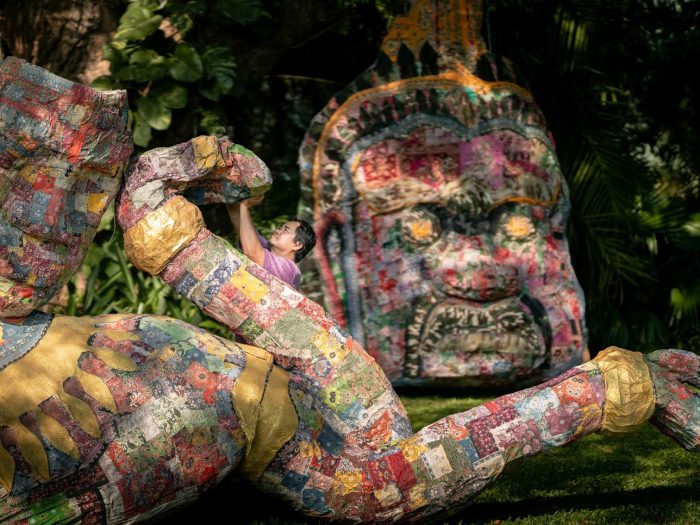 "These trees, through artistic proposals, become at the same time beings to which we pay tribute for their beauty and their fragility, refuges, witnesses of memory. They are like immobile terminals giving meaning to life, "said the French Ambassador.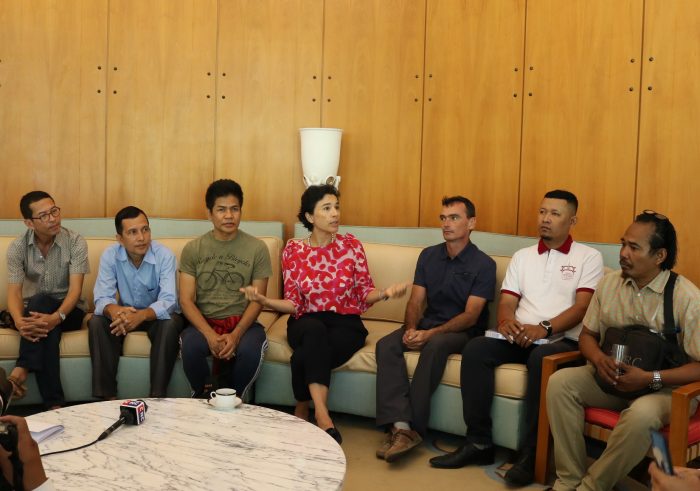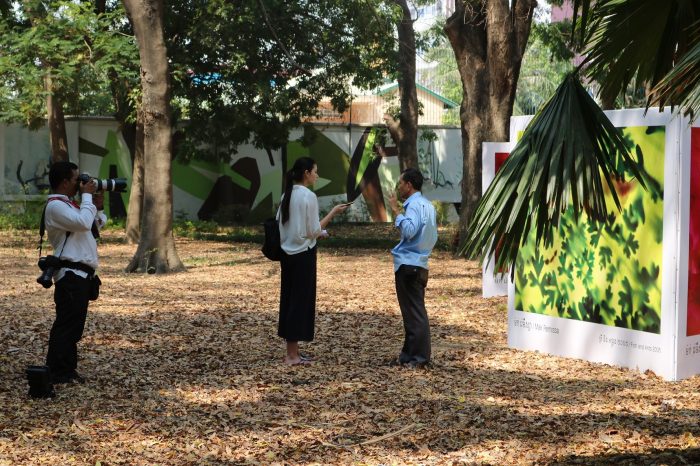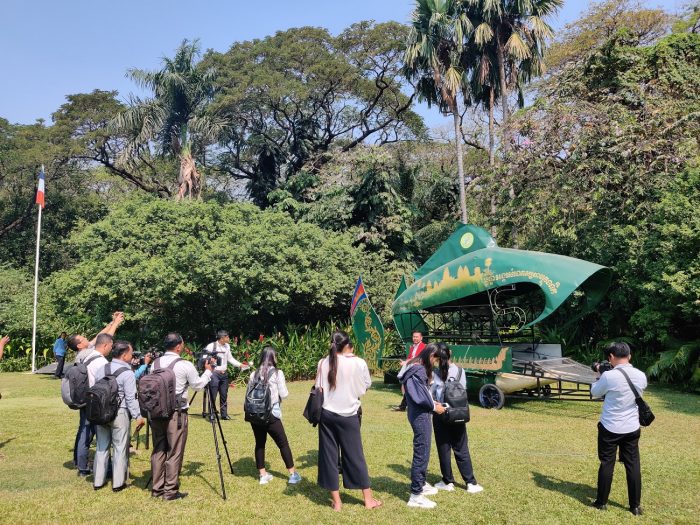 The French Embassy, with the French Institute in Cambodia, initiated this project to showcase artistic creations as well as Franco-Cambodian cultural cooperation.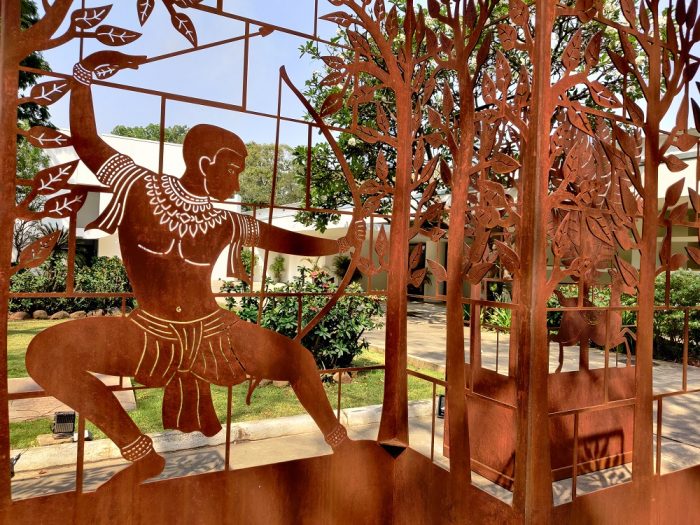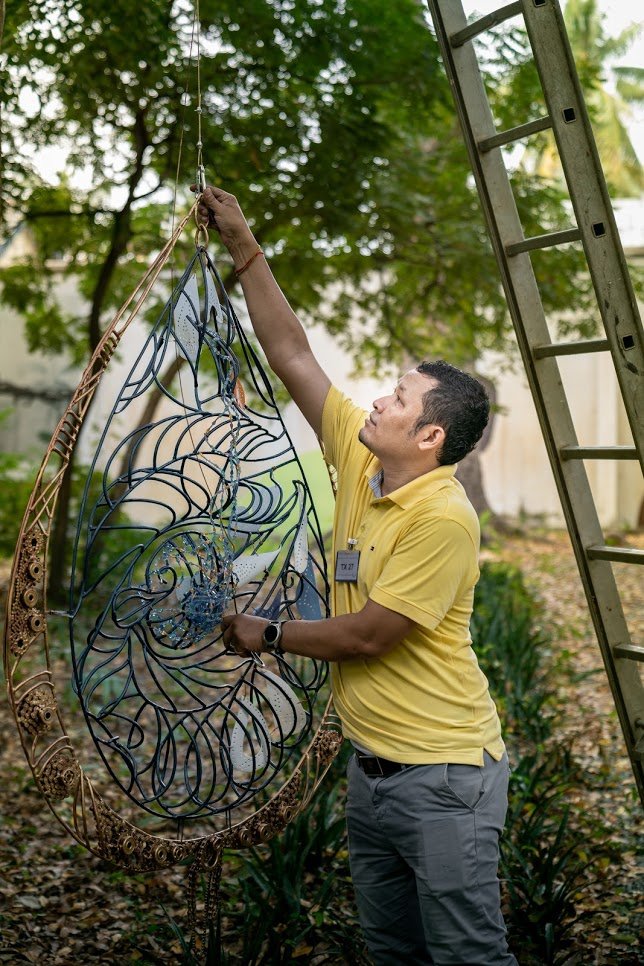 Visitors will have the opportunity to admire the original works of famous artists in an exceptional natural setting, from 8:00 a.m. to 4:00 p.m. (without interruption) on Saturday, March 7. Entrance is free and requires no prior registration, but food, drinks (except water) and bulky bags will not be allowed.