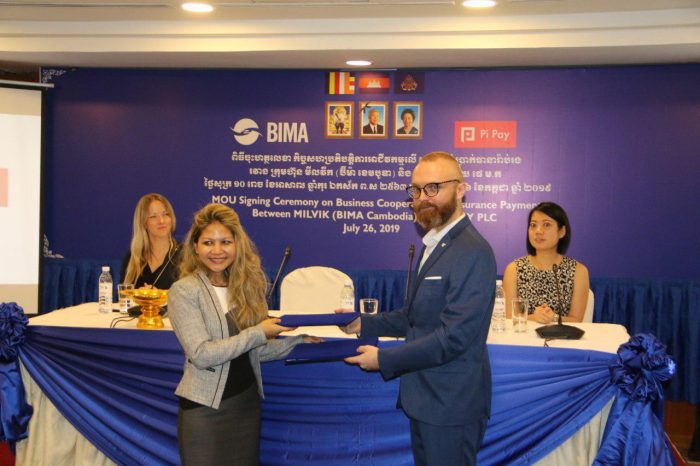 BIMA the leading provider of mobile-delivered health and insurance products today signed a memorandum of understanding (MOU) with mobile payment app Pi Pay to increase accessibility to simple and affordable products for underserved customers in Cambodia. Customers can now sign in through their Pi Pay app and pay for BIMA's innovative products in minutes using their Pi Pay account.
Insurance penetration rates in Cambodia remain low at less than 1% of the country's GDP, meaning if the worst should happen, people face the burden of financial health expenses. BIMA's innovative products, that start from as low as $1 per month, allow customers to sign up quickly and with no paperwork. By harnessing mobile technology, BIMA has enabled traditionally underserved consumers, who don't have access to bank account to access insurance and health products for the very first time. The partnership with Pi Pay will allow more customers to sign up for these vital services.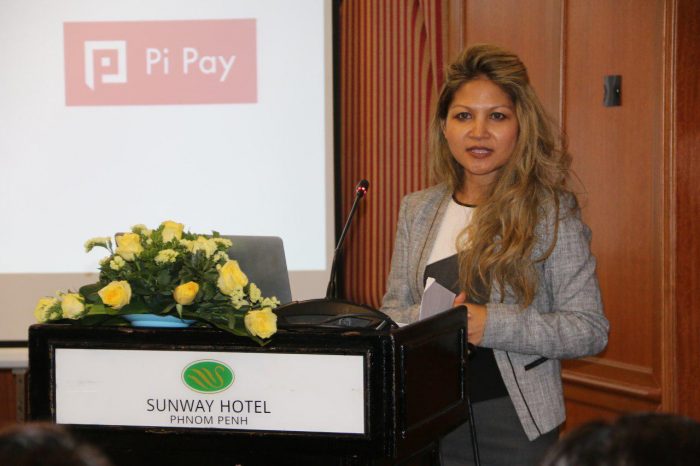 Kim Tol Am, Chief Executive Officer of BIMA Insurance, said:
"At BIMA our aim is to protect the future of every family, we want to make it as easy as possible for people to be able to use our products. This means launching exciting new partnerships, in order for customers to have access to methods of payment that suit them. By partnering with Pi Pay, one of the fastest growing mobile apps in Cambodia we believe we can reach more than 250k more people with life, hospital, personal accident and mobile health services.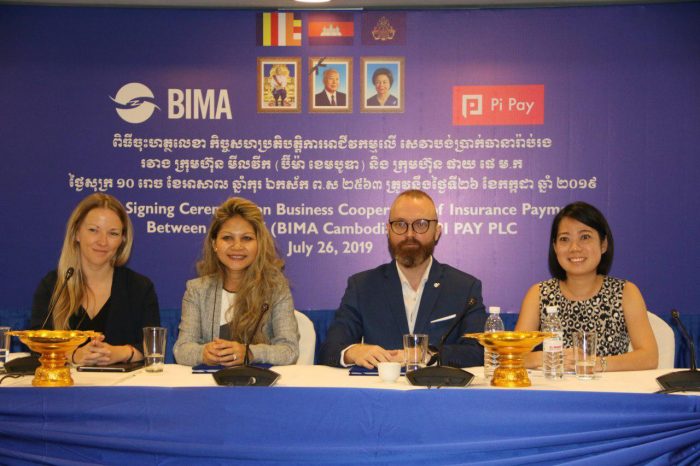 "Since launching, BIMA in 2014 we have already reached more than half a million customers and paid over $1 million in claims. By innovating our model and partnering with new payment services we will be able to achieve scale while also providing financial education to people who may not understand the value and importance of insurance."
Mr. Tomas Pokorny, Chief Executive Office of Pi Pay, concurred:
"Pi Pay, as a mobile payment solution, is focused on improving ways for people to access and pay for importance services such as life insurance. We are proud to collaborate with BIMA to help expand the reach of life insurance to a wider community – at the same time, making it easy for people to pay for their monthly premiums through a convenient cashless platform."
Pi Pay customers can access BIMA's Life, Personal Accident and mHealth products through the app, from $1 per month. Customers will be covered for up to $5000 for Personal Accident product and $2000 for BIMA life product for only $2 per month. BIMA offers a month by month insurance and health plan. Customers who pay for one month are then covered for the next. Full premium payment are needed to access the full benefits.