Cellcard's Super Data Race is coming to Kampong Cham, the fourth location in the country to host the popular event.  
The race will commence in Kampong Cham province at 4pm on Sunday, 28 July 2019 in Preah Sihanouk High School campus. To be eligible to compete, contestants must download the Super Data Race app from Google Play or the iOS App Store. Upon downloading the app, players can register themselves as racers with their Cellcard phone numbers, claim their race kits from the Cellcard booth and join the START line at Preah Sihanouk High School before the race begins.
Super Data Race is a game designed to encourage young students to discover the fun and excitement of online gaming, and to showcase Cellcard's 4G LTE network, the fastest in Cambodia. Contestants stand a chance to win prizes such as iPhone XS Max, iPad, Huawei Nova3i, AirPods, with many more prizes up for grabs! The event will also feature special guests such as Thena, Bunleng and the Mustache Band who will meet and greet all players after the conclusion of the race.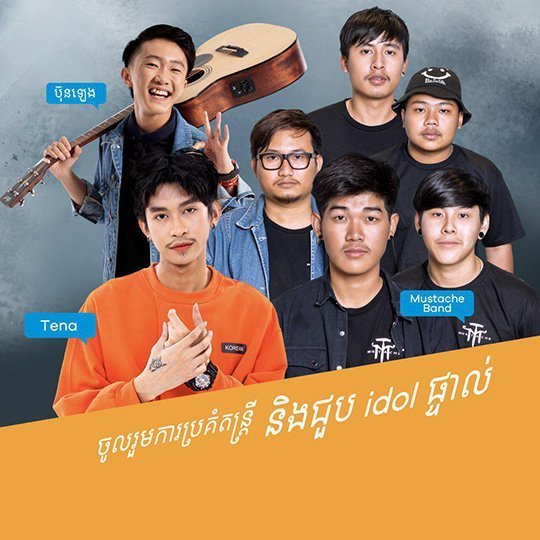 As the Super Data Race continues to attract hundreds of players in different provinces, Cellcard Chief Executive Ian Watson said that the contest has become a popular platform for young Cambodians to experience new innovations in online gaming as well as the fast-paced digital lifestyle.
"We want our users to experience high-speed internet connectivity that our award-winning network has to offer as they race against time to unlock clues and surprises in our all-new Super Data Race. The game combines elements of entertainment with education, enabling players to improve their learning and discovery processes while having fun at the same time," said Mr Ian Watson.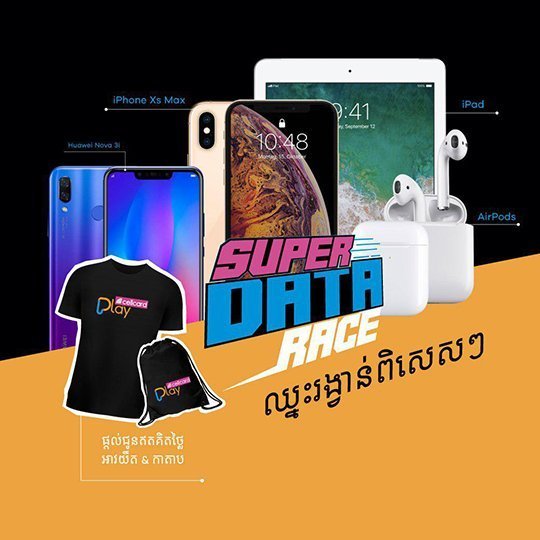 For more information and upcoming events, please follow Cellcard Play Facebook page.