Phnom Penh – 08 June 2023, ACLEDA Bank Plc. "ACLEDA Bank" the first listed Commercial Bank in Cambodia, has signed an agreement with Credit Bureau (Cambodia) Co., Ltd. (CBC), leading credit reporting service provider in Cambodia for Cooperation on Financial Health Check Service via ACLEDA mobile App.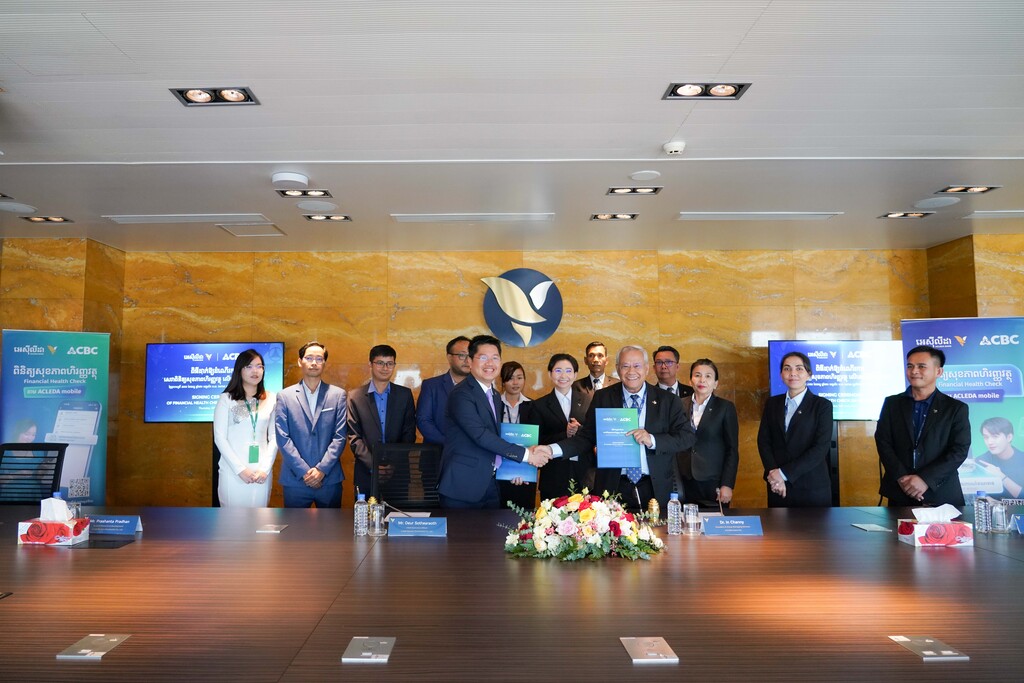 Dr. In Channy, President & Group Managing Director of ACLEDA Bank Plc., said that in 2019 ACLEDA Bank and Credit Bureau (Cambodia) Co., Ltd. (CBC) inked a business partnership in the first step to provide financial health check services, which allow clients to check their own credit history at ACLEDA Bank branch offices in Phnom Penh and all provinces. It is important for clients to have a financial health check before applying for a loan, as this condition it is also required by law and helps to protect the client and the financial sectors from risks.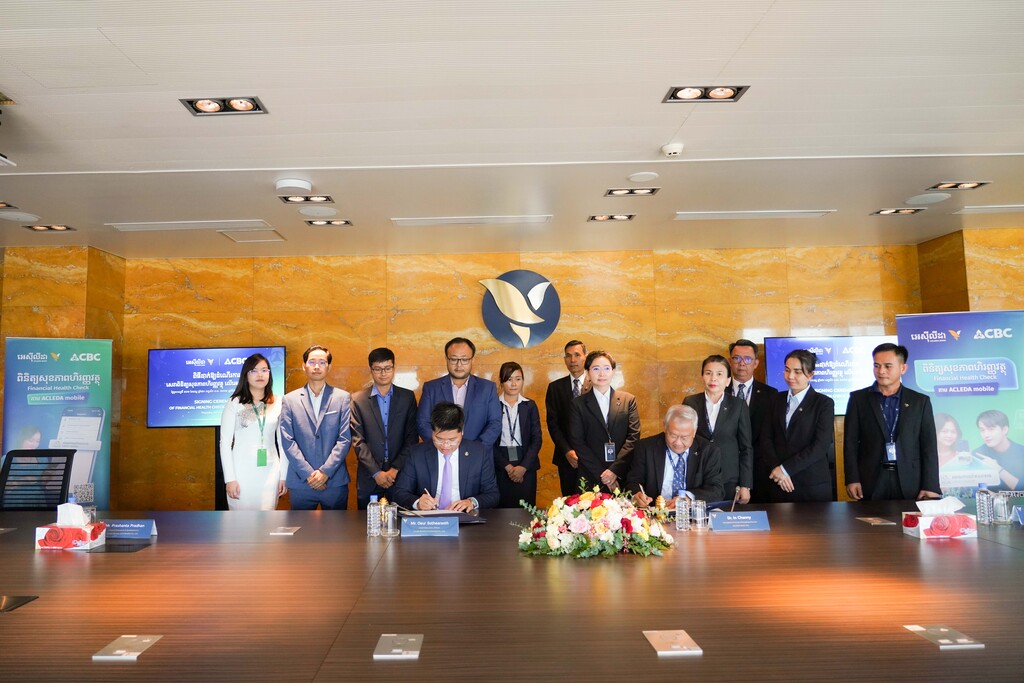 It is now the second step for ACLEDA Bank and CBC to sign an agreement for Cooperation on Financial Health Check Service via ACLEDA mobile App to provide a faster, easier way for customers to request their credit report anytime, anywhere from their smartphones with moderate fees. The CBC function in ACLEDA Mobile will show the history of borrowing and repayment of customers with ACLEDA Bank or other banks and financial institutions.
Mr. Oeur Sothearoath, Chief Executive Officer of CBC, said that our continued partnership with ACLEDA Bank aims to serve a broader community of Cambodians across the country. It reflects our commitment to provide accurate and real-time credit reports to borrowers, helping them make better financial decisions and promote financial inclusion. Keeping up with the digital transformation in our industry and society, this platform will be beneficial to all Cambodians and contribute to improve digital financial literacy in the across Cambodia.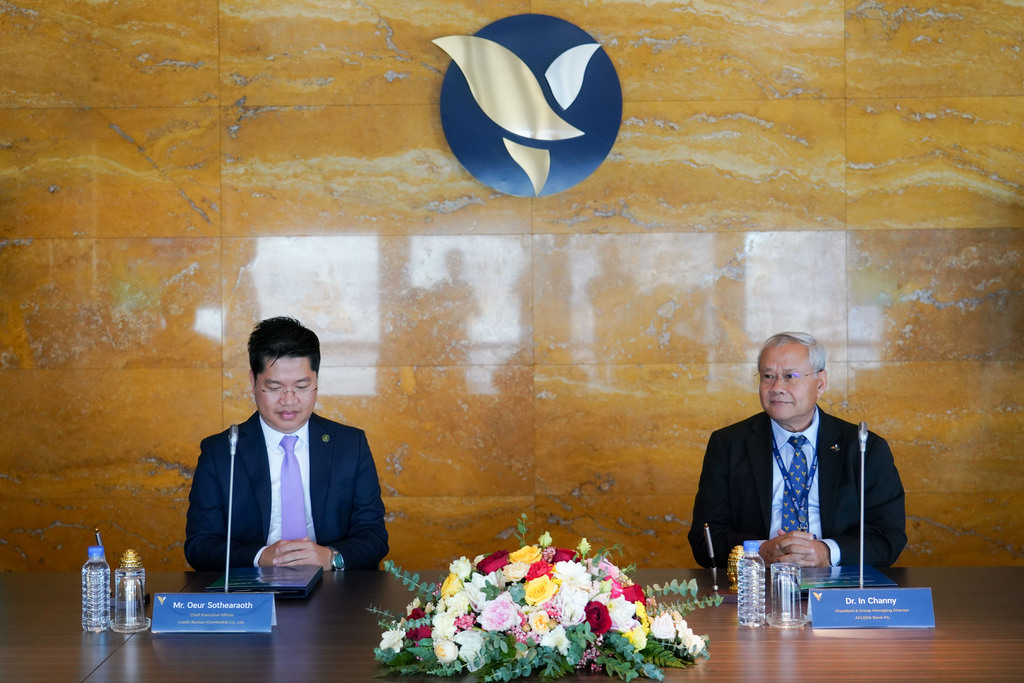 Personal Credit Report records individual borrower's credit payment history compiled from all financial institutions that are members of CBC. All lending financial institutions are required to report credit information to CBC. Lenders need to check loan requester's personal credit file to assess their credit worthiness before deciding to issue a loan. A good credit repayment history will make it easier for a requester to qualify to receive a loan.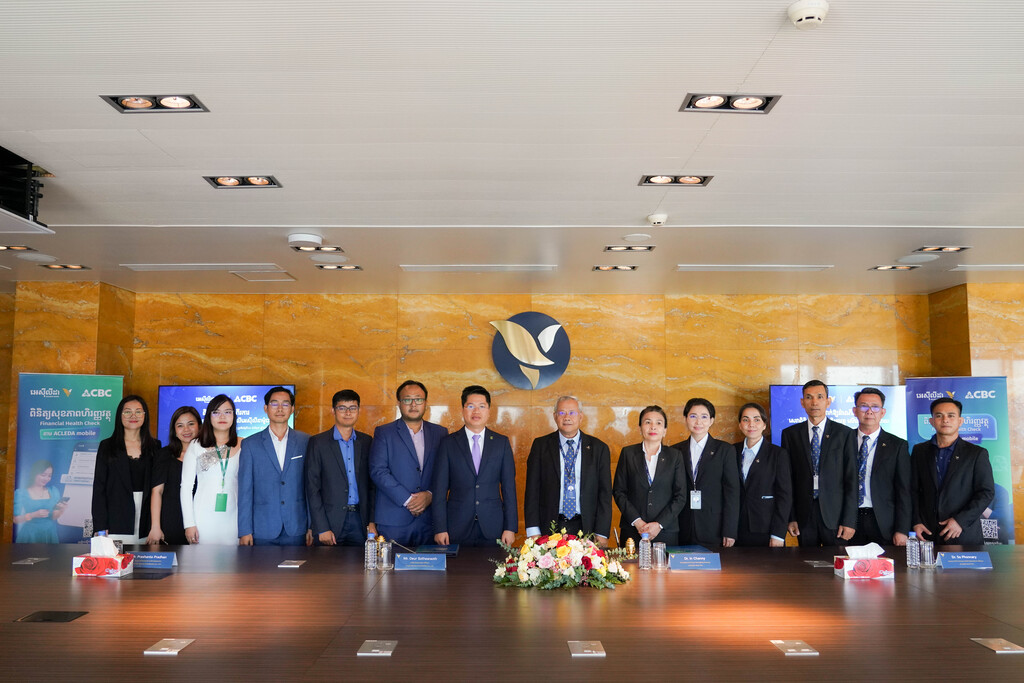 About ACLEDA Bank Plc.
Currently, ACLEDA Bank Plc., has 4 subsidiaries, they are ACLEDA Institute of Business, ACLEDA Securities Plc., ACLEDA Bank Lao Ltd., and ACLEDA MFI Myanmar Co., Ltd. as well as representative offices in the Republic of the Union of Myanmar. By the End of March 2023, ACLEDA Bank had US$9.44 billion in total assets, US$6.58 billion in total credit balances, and US$6.79 billion in total savings deposits with over 4.07 million customers. As the end of April 2023, the Bank has 2.76 million subscribers of ACLEDA Mobile and 240,000 business
About Credit Bureau (Cambodia) Co., Ltd.
Credit Bureau (Cambodia) Co., Ltd. (CBC) is the leading provider of financial information, analytical solutions, and credit reporting services to financial institutions and consumers in the Kingdom of Cambodia. Since 2012, CBC has been assisting customers in managing the risks and rewards of commercial and financial decisions through a range of solutions: Consumer Credit Report, Commercial Credit Report, K-Score, Data Analytics Report, Credit Risk Heat Map, Portfolio Monitoring Service, Portfolio Review Service, Customized Solutions and Digital Real Estate Appraisal.  CBC serves a member base of more than 190 financial institutions including Commercial Banks, Specialized Banks, Microfinance Deposit Taking Institutions, Micro-Finance Institutions, Leasing Companies and Rural Credit Institutions.