Phnom Penh, Cambodia, is poised for a future that glistens with promise and potential. And what's making this optimism even brighter? The upcoming Leadership for Good Summit, co-organized by the Sequoia Group and Asian Vision Institute, is all set to illuminate the path towards collective progress.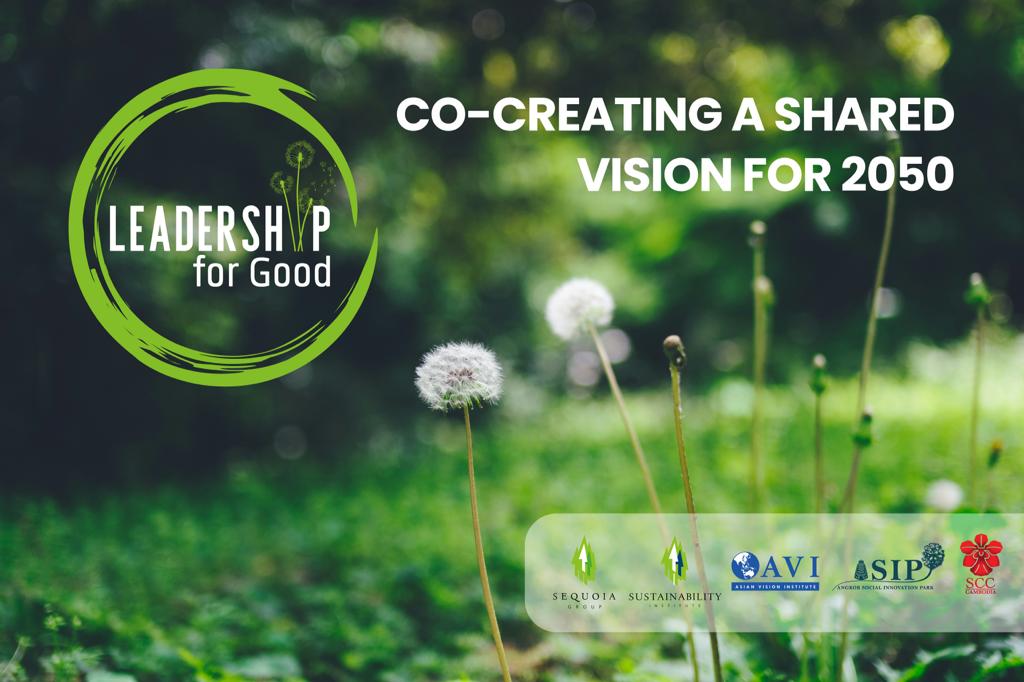 As the city of Phnom Penh evolves, so do its dreams and aspirations. The summit, themed "Imagine Cambodia – Co-creating a Shared Vision for 2050," is all about pooling together the brilliance from Public, Private, and People sectors. Picture this: stakeholders uniting to articulate their collective dreams for Cambodia and working towards a brighter, sustainable tomorrow.
Navigating a New Era
In these times of change, Cambodia is stepping into a new era of leadership and resilience. The Leadership for Good Summit stands as a powerful platform for dialogue, learning, and collaboration. It's where a new generation of conscious leaders, committed to the greater good, will gather. These are the leaders who'll adeptly steer through the complexities of transformative change.
The summit promises a whirlwind of inspiration, with keynote addresses, panel discussions, and collaborative sessions. Distinguished leaders and experts from various sectors will grace the occasion. And that's not all! Young leaders will take the stage, presenting their innovative solutions, all inspired by Cambodia's Vision 2050 and the Pentagonal Strategy.
Key Speakers
Jacqueline Wong, the dynamic Managing Director & Founder of the Sequoia Group, shares, "Leadership for Good Summit was born to bring together purpose-driven leaders from Cambodia and Singapore to foster mutual learning and co-discover what it takes to nurture Good Leadership – conscious leaders who are committed to building a society that creates shared prosperity, well-being, and growth for all."
Tan Shang How, CEO of the Sequoia Group and Executive Director of the Sustainability Institute, emphasizes the importance of knowledge sharing in Leadership for Good. He highlights how creating a space for leaders from Cambodia and Singapore to share insights strengthens relationships.
Singapore Ambassador to Cambodia, Ms. Teo Lay Cheng, believes that a summit like this sparks more partnerships among Cambodian and Singaporean entities. These partnerships will play a pivotal role in supporting Cambodia's vision of becoming a high-income country by 2050.
A Vision for Society
Dr. Chheang Vannarith, President of the Asian Vision Institute, envisions Cambodia as a knowledge-based, technology-driven, and innovation-empowered society. This summit is a gathering of leaders working towards this powerful transformation.
Chhorravuth Chhort, ASIP Director, believes that the summit will empower the youth to make a significant impact in Cambodia. Through social innovation, cross-sectoral collaboration, and multi-stakeholdership, the next generation is set to shape a brighter future.
SCC President, Mr. Andrew Tay, highlights the importance of compassion, empathy, and integrity in creating meaningful change. The 'Leadership for Good' summit is about utilizing collective potential to positively impact Cambodia.
Register Now
While the summit's main registration might be closed due to overwhelming response, the journey towards a brighter future has only just begun. The networking cocktail event on November 8th at Himawari Hotel Apartments is still open for registrations. Join us in amplifying the voices of Cambodia's leaders and participants, and envision and create a Phnom Penh that shines even brighter.