CJ Coaching & HFCA (Happy Football Cambodia Australia) are proud to announce this new partnership, which will ensure that HFCA can continue their work in supporting some of the most underprivileged youth in Cambodia and improve, with ongoing support from CJ Coaching, the quality of HFCA's coaching across their existing eight football programs in Phnom Penh & Siem Reap province.
Founded by UEFA Pro Licensed Coach, Colum Curtis, CJ Coaching aims to 'Engage, Educate and Inspire' its players. At CJ Coaching everyone is welcome, from beginners to advanced players, their football programs have been carefully designed to suit the developmental needs of boys and girls aged 4-17 years old.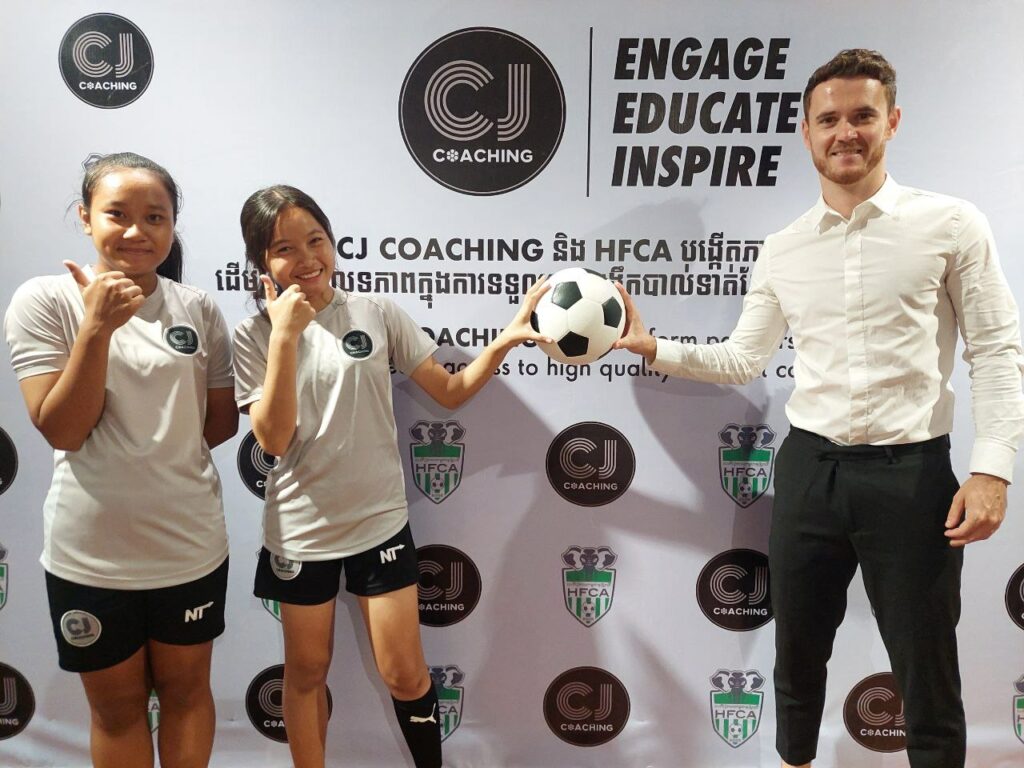 Classes are coached by their team of UEFA and FA Licensed coaches such as Curtis and Jay Wood. Curtis has coached at the highest level of Cambodian football, winning the 2019 Cambodian Premier League as an Assistant Coach with PKR Svay Rieng FC in his first season, moving on to become Head Coach of Visakha FC, where he won the Hun Sen Cup in 2020. Curtis holds the UEFA PRO Licence, the highest coaching certification in football, completing the course in 2022.
CJ Coaching Brand Ambassador Thierry Chanthabin has enjoyed a successful career playing professionally in Malaysia, Thailand, and Cambodia. He has also represented France as a Youth International and been capped by Cambodia 46 times. Thierry's example serves as an inspiration and guide to CJ Coaching's young players, demonstrating the values of discipline, hard work, and sportsmanship. Thierry's role within CJ Coaching's mentorship program gives their players direct access to his knowledge and experience, helping them develop their skills, build confidence, and foster a love for the game.
Created in 2005, HFCA is an NGO aimed at empowering underprivileged youth in Cambodia through the medium of football. HFCA ensures that underprivileged youth get access to high quality training, team-building, and mobility opportunities. This supports wellbeing, mental health, self-esteem and crucially provides pathways into further opportunities by developing soft skills for success in education and employment.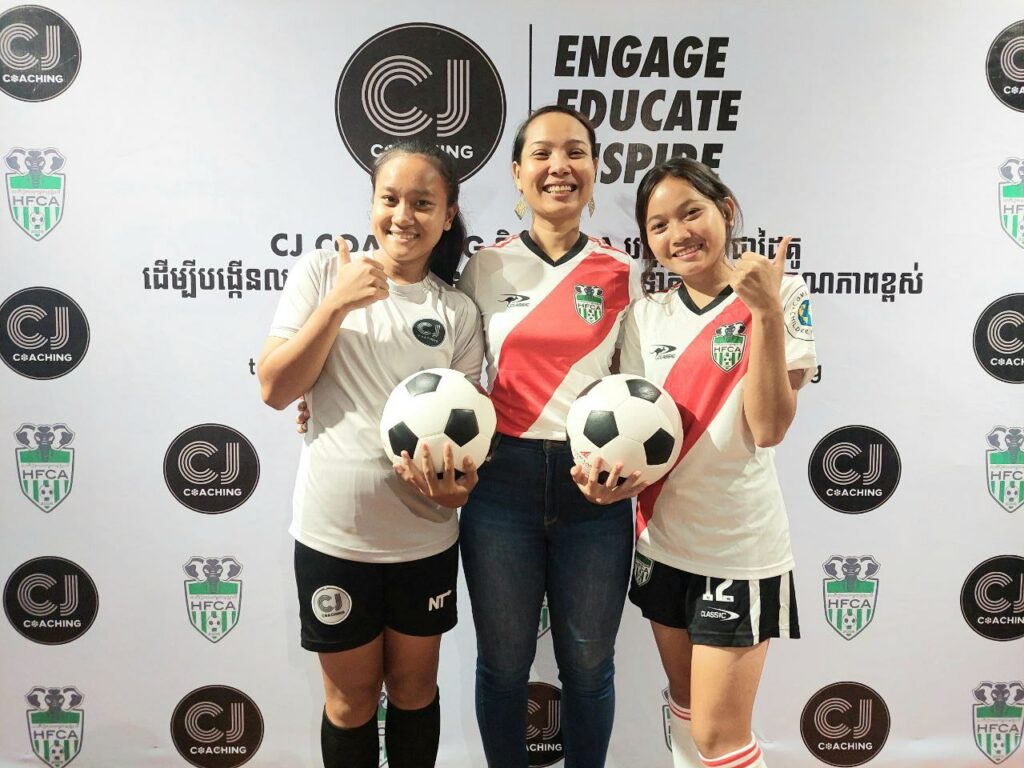 ''CJ Coaching was set up initially to provide students with a premium coaching service throughout Phnom Penh. Football in Cambodia is really in its infancy, from the grassroots to the professional level.  We believe along with everyone that is passionate about the game that we can really develop a passion for the game across the nation at the younger ages." 
"After initial meetings with HFCA founder Paraic Grogan, it was evident that a partnership with HFCA was the next logical step as we both strive to improve participation and coaching in football throughout Cambodia. HFCA already has a strong foundation and a huge demographic of children that they work with. We hope that we can add to the quality of the many promising programmes already in place."
Colum Curtis, Founder CJ Coaching
''I am honoured to be part of the project. CJ Coaching and HFCA will bring more opportunities through sports to young people in Cambodia. I am excited about what the future holds and believe it will be a great venture, driven by two fantastic organisations that will benefit football in Cambodia as a whole."
Thierry Chanthabin, CJ Coaching Brand Ambassador
''We are delighted to partner with HFCA, an organization whose core values and purpose align perfectly with that of CJ Coaching.''
Jay Wood, Chief of Operations, CJ Coaching
"HFCA are honoured to partner with CJ Coaching. With their highly qualified coaches and commitment to excellence, we believe this is the start of a long and fruitful partnership."
Paraic Grogan, Founder HFCA